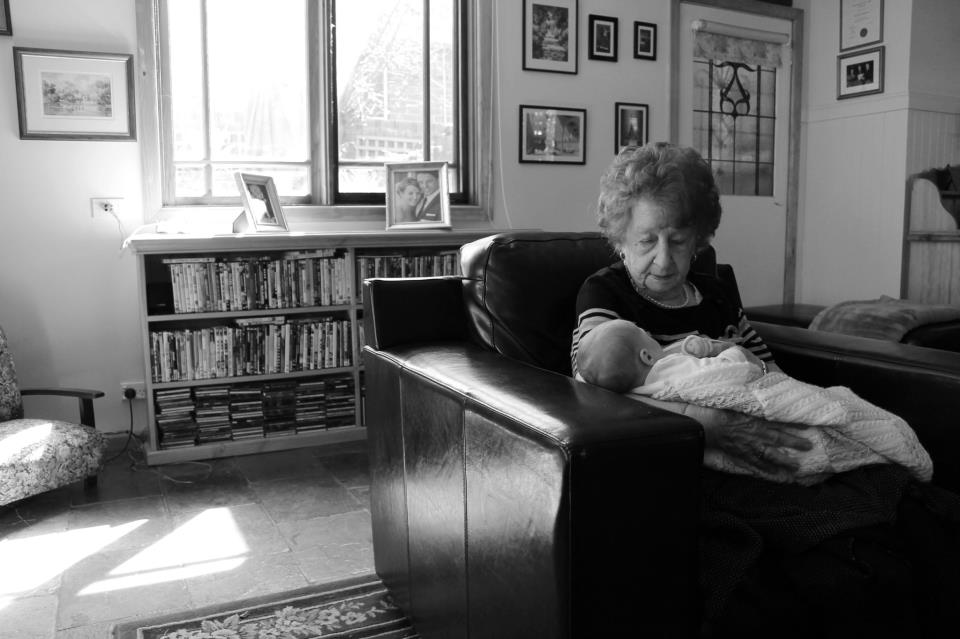 Four generations of Chadwick women
Ella is a lucky girl in so many ways. Lucky to be so loved, lucky to be the first grandchild on both sides of our family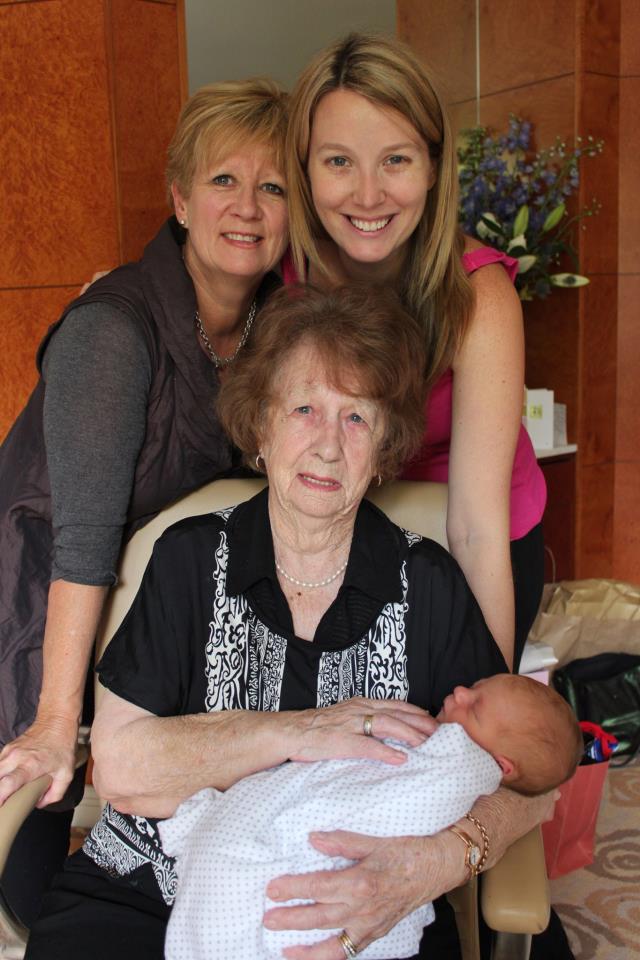 and extremely lucky enough to have her great Grandmother and Great Grandfather in her life. My Nanna and Pop have sixteen grandchildren and five great grandchildren. All of the great grandchildren are girls….go figure! When Ella was a couple of days old, she met her Great Nan and we had this fantastic photo of her, myself, my Mum and Ella. Having this photo made me realise not only how lucky Ella is, but how fortunate I am to have four generations of Chadwick women, healthy and full of life in that room. It must be so wonderful for my own Mum too, to be able to share her role in begin a Grandmother with her Mum.
Even though there are decades between us all, this photo shows how close we are. Nan immediately took to Ella with love and joy. It was as if she was holding her own child again…I hadn't seen her that animated before! To think that Nan has had such an amazing influence on so many people…her efforts over the years in raring five of her own children and then the many great grandchildren that followed. What really amazed me though was how, even at 89, Nan took to Ella with such ease and confidence –  a true reflection of a wonderful Mother.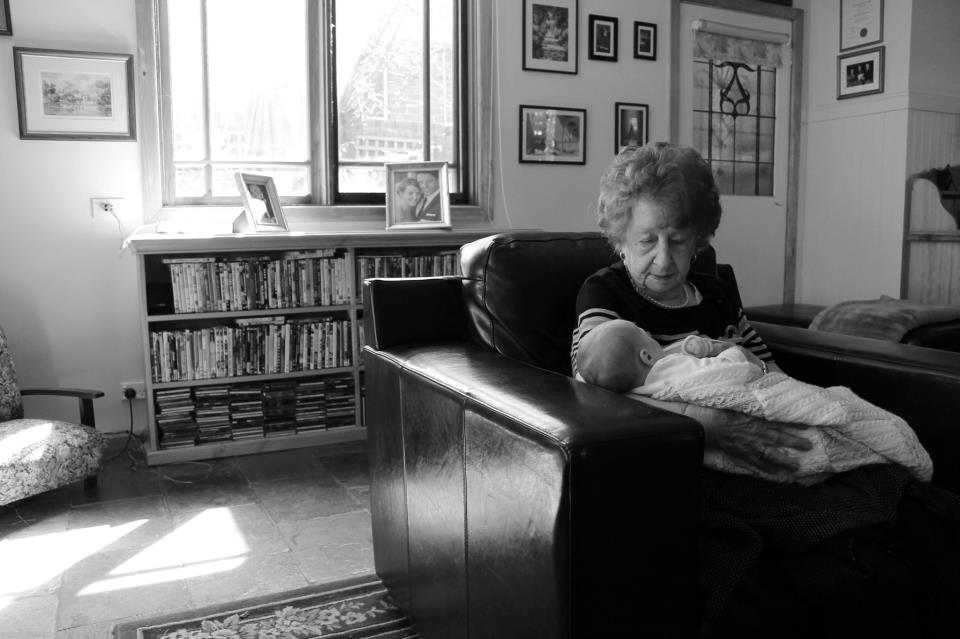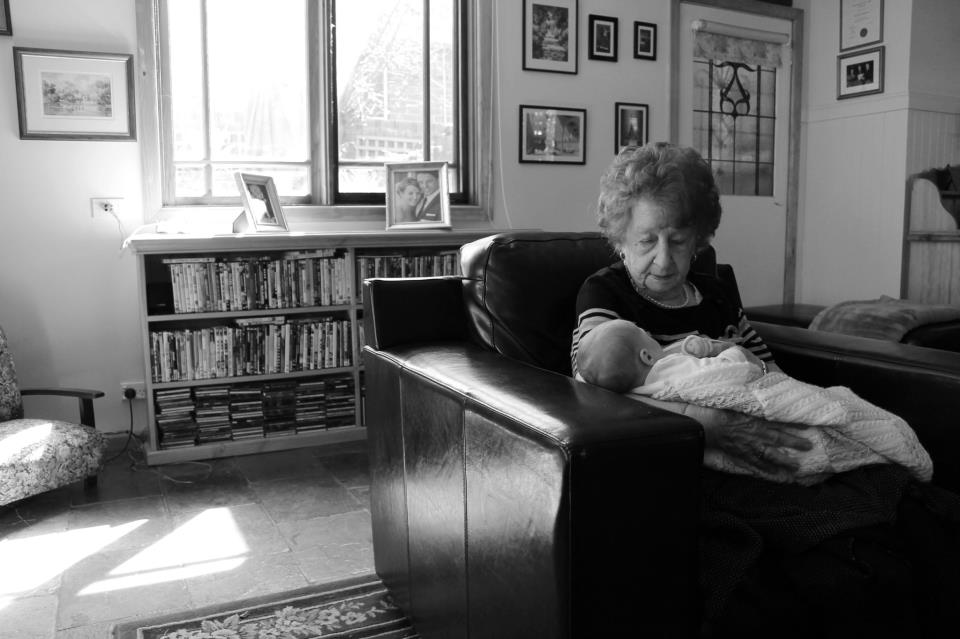 This year Nanna is 90 and we will be celebrating in style in September. I cannot wait for Ella to grow and get to know her Great Nan, or Nola Bowla as we lovingly call her! I'm sure that she will love hearing Nan's stories of being a great singer and loving life when she was a child. How the world has truly changed, but I'm so glad that some things always stay the same.
We are all so blessed to have both her and Pop in our lives, and I look forward to the years ahead.