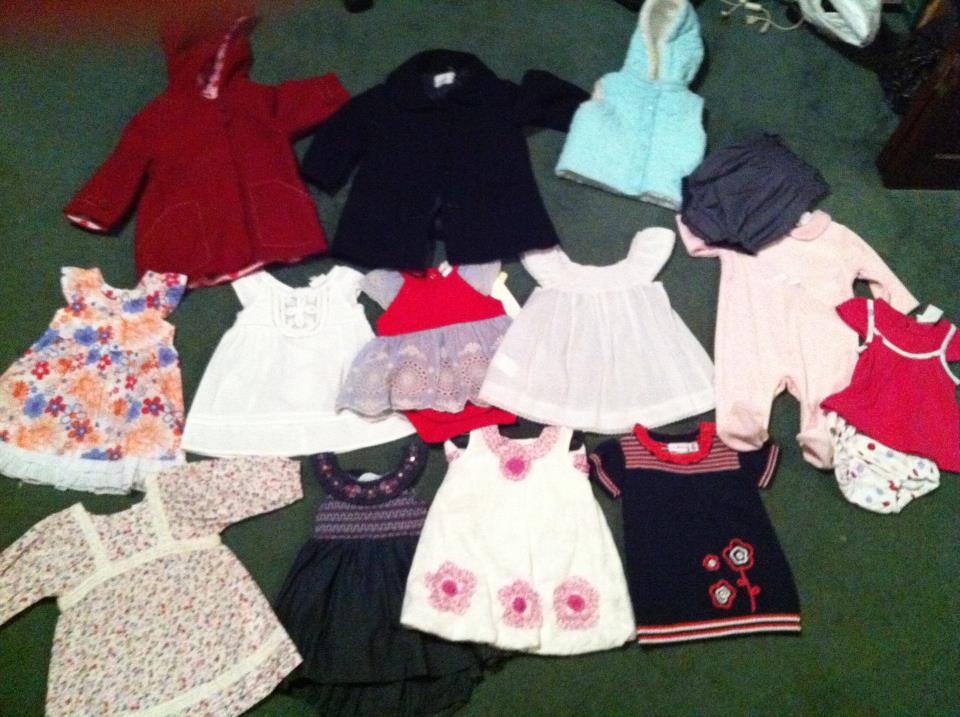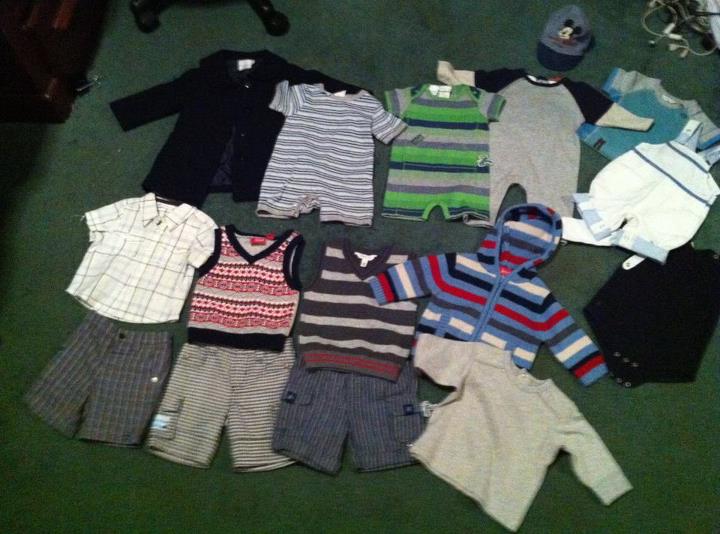 So it's a given….Ella is a girl, and that means one thing – clothes!!! If ever there was an oman that we were having a girl, it was the enormous stockpile of clothes that Ella had been given before she was even born! Given that we didn't know what we were having, most people had given us clothes that were yellow, green or neutral. Her Aunty Mon however, decided that she didn't want her new niece or nephew to miss out on the amazingly cool clothes out there for both boys and girls, so, she bought sets of both! Ella had the coolest wardrobe for an unborn baby going round. All we needed was to know if she was a boy or a girl!?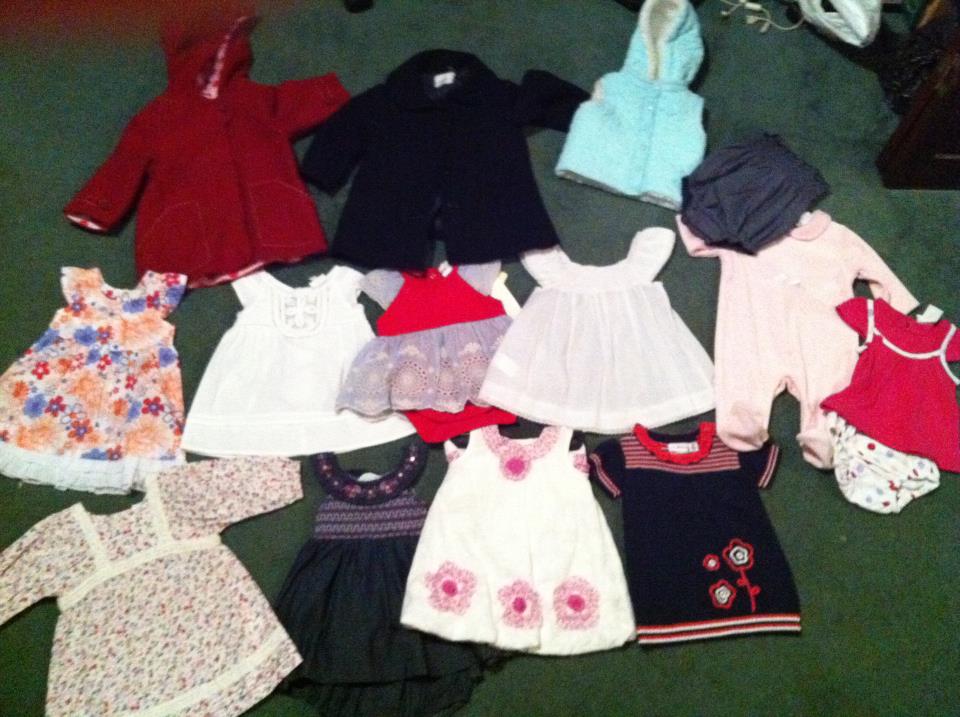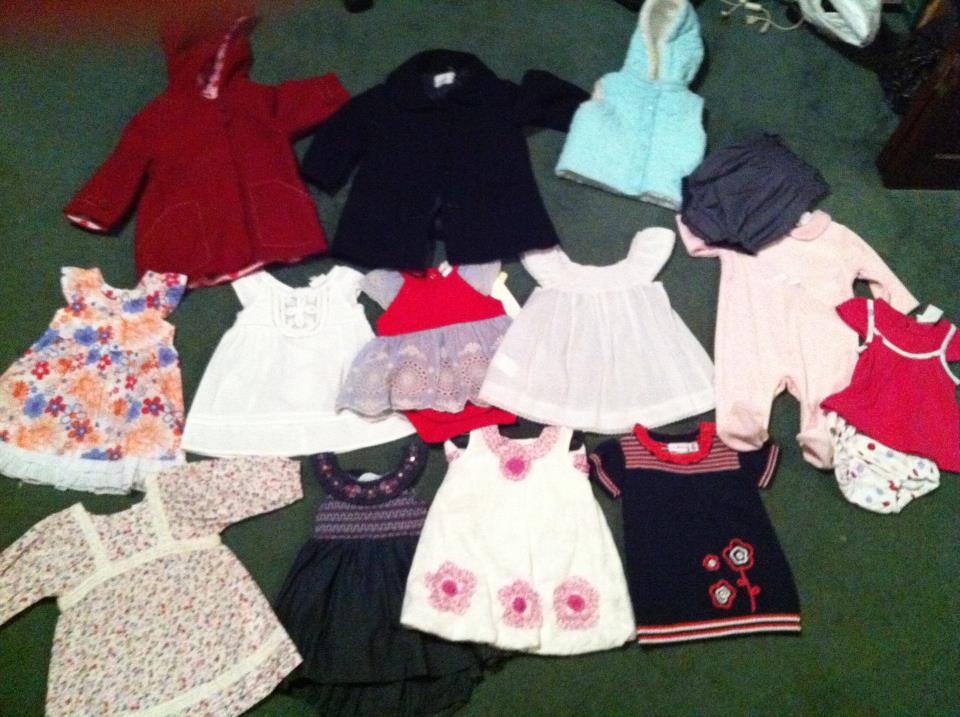 Once she was born, that was it. Yellow gave way to pink. Green gave way to pink. White gave way to….yes pink! There was no doubt that this princess was going to love pink. I think it is in her DNA!
It's so funny though that now I am a Mum, I live my shopping life through my darling daughter. The vast array of amazingly cute clothes available for kids these days is nothing short of torture! Luckily enough, I have come across some amazing websites with free shipping to ensure a safe and speedy arrival at our door step. My husband laughs every time I protest that I have not bought ANYTHING for myself this year, and quizzes me as to how many purchases I have made for Ella. Oh well, it doesn't count when you are buying a dress for $10!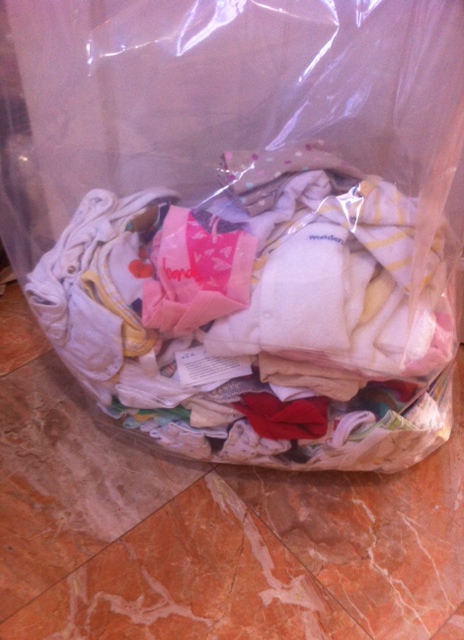 What saddens me though is the speed at which Ella has grown out of her clothes. Before she was born, I was warned 'don't buy too much' and 'they grow so quick', but it wasn't until she was here that I really understood. I have a large space bag in Ella's bathroom to store clothes away for the next bouncing bubba. Each week I have been dropping a few singlets, dresses, jumpsuits, size 000, 000. I went in the other day to find this bag half full. I cannot believe a. how many clothes I have put in this bag, and b. how quickly she has grown out of them! The time and effort put into making these clothes, and the beautiful thoughts of the people who gave them to her , (not to mention the money spent) were all sitting in a bag before me.
The hard part is, she has so many unworn clothes sitting in her wardrobe waiting to fit her. It's such a balancing act, waiting for the right season and weather as well as the right size. Ella has been given some of the most exquisite coats, and I'm hoping (no praying) that she will at least get a few wears out of them.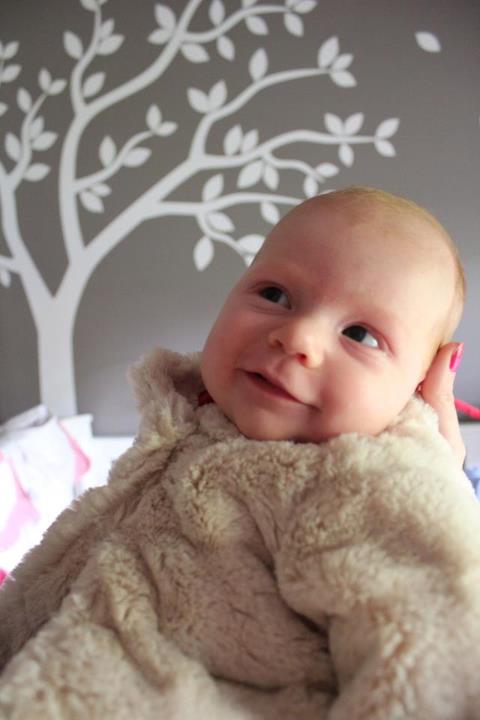 Although I don't want her to grow up too quick, I do want her to be able to
strut her stuff in some of these adorable coats before winter ends. Take the coat to the left for example. Her Aunty Jane bought her a beautiful faux fur coat, and she probably got to wear it three times. I am also dying for her to fit into this amazing grey coat my friend Liz gave her.  I'm always told to dress her up in great clothes each day and not wait for special occasions. I now know that Mums need to do this so that our kids can actually get a chance to wear them! Thank goodness I snapped her wearing this one. I can't believe she actually owned a coat like this at six weeks of age!
I just can't believe how blessed we are these days with the beautiful range of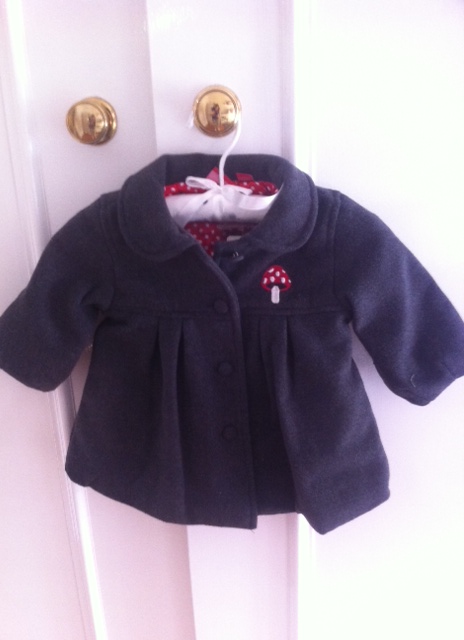 clothes available for kids. What makes things even better is how affordable great clothes are….it's funny how Target is now my new favourite store at Chadstone.
Yesterday I had another delivery from my favourite online store www.nextdirect.com. Seriously, with free shipping this site should come with a warning for Mums! This site however, has great prices and clothes that are thick and wash amazingly well. Not to mention the adorable prints and patterns. I've been told by a few people that my recommendation has gotten them into trouble as they have become addicted a regular browse and shop.
Ahh, the  joys of shopping. I must admit, having a girl has only strengthened my passion for it. Sorry Dan…it's in my DNA, and now it's in your daughter's! Woops!