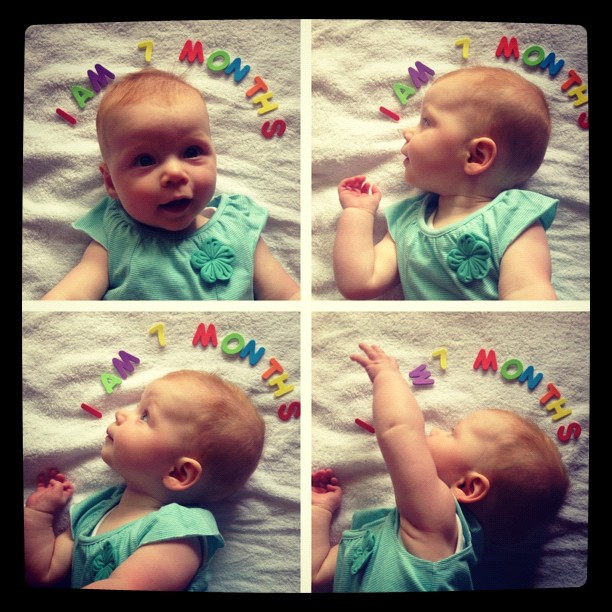 Seventh Heaven
Seventh Heaven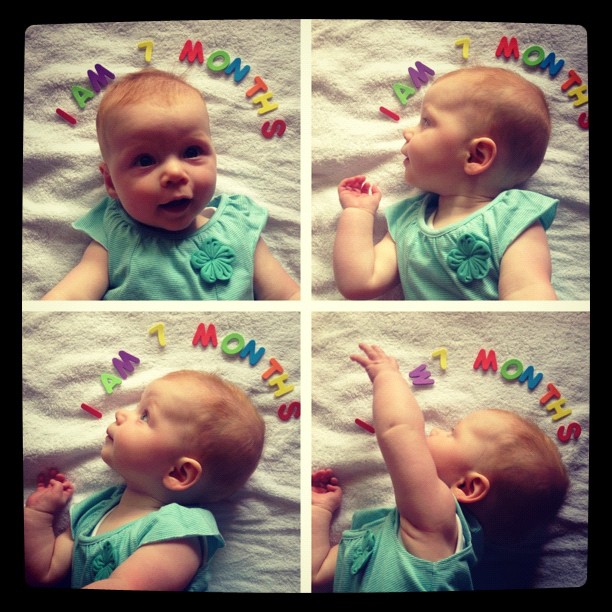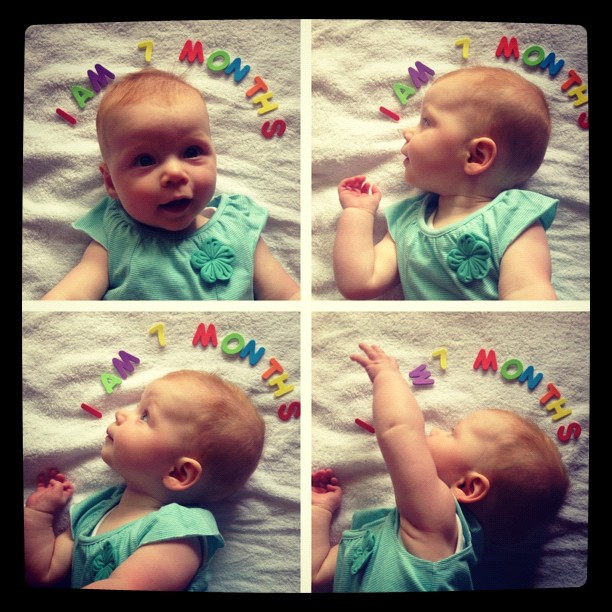 On Wednesday, Ella was seven months old! Seven gorgeous months. This month Ella's personality has really come to life. Smiles, giggles, wriggles and the first glimpse of some little tantrums. Argghh the bliss. She is so much more animated and responsive. She has become quite discerning with various people, and has been known to rock that bottom lip if she sees someone she does not know!
As the weather here starts to get warmer, it's made me think about the time when she was born. It was really hot in Melbourne and the middle of summer. The day Ella was born (February 26) was a 42 degree day. Just what you want when you are 39 weeks and six days pregnant! Ella came 1 day early. She clearly was too hot inside and wanted to get out to cool down!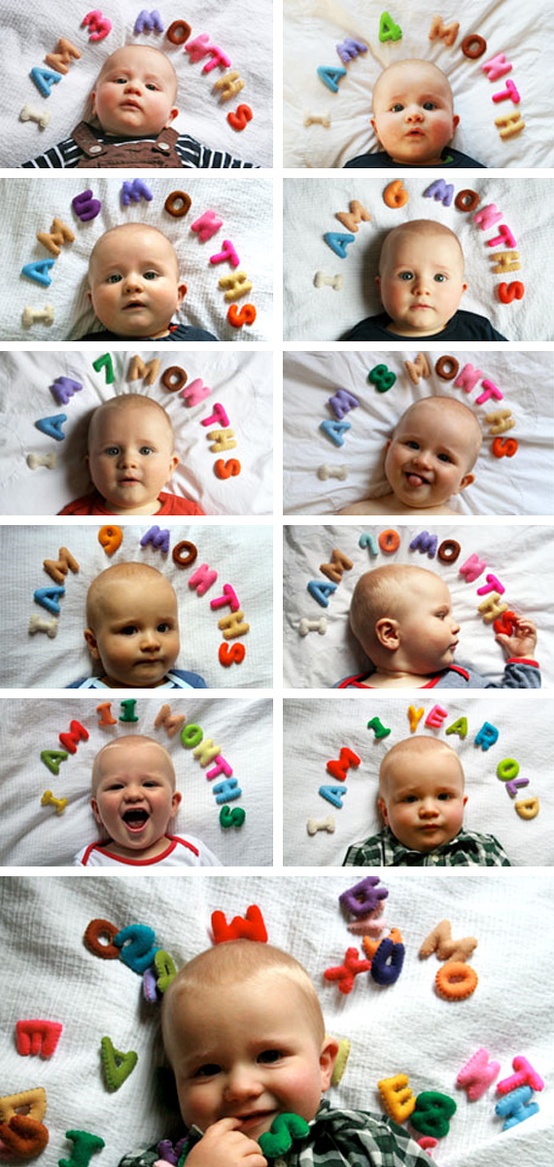 Last month I took a photo of Ella when she was six months old. The photo was of her with the words 'I am six months' around her head. Yesterday I remembered (phew) to capture her again at seven months. Only this time, it took me about fifteen photos to get one that I could use! She is such a wriggly worm now that she kept turning around to look at (and eat) the letters. It actually made a really cute montage.
The inspiration for this photo came from Pinterest. Surprise, Surprise. I found this photo and thought it was a fantastic way to capture your growing baby over the months. A very imaginative and clever way to document those smiles, growing features and cheeky grins. This idea originated from 'Oh Sweet Babies' – they have great ideas to help parents remember the 'tremendous' changes over their child's first year of life. I was talking with my friends about how long we thought we might be able to keep it up. I'm aiming to capture her each month until her first birthday, and then each year from then. I'm sure she will be loving it when I have her on the floor at twenty one.
Ideas like this are rife on Pinterest. There are so many great ideas for capturing memories, decorating nurseries and keeping toddlers occupied as they grow older and more curious. I have created a board with ideas like this to inspire me over the years to come. To view or follow my board titled – 'Being a Mum' – click here.
I look forward to capturing the months (and years) to come. If anyone has any other great ideas on capturing their children grow, please forward them to me!

* The image to the left is linked to its original source.