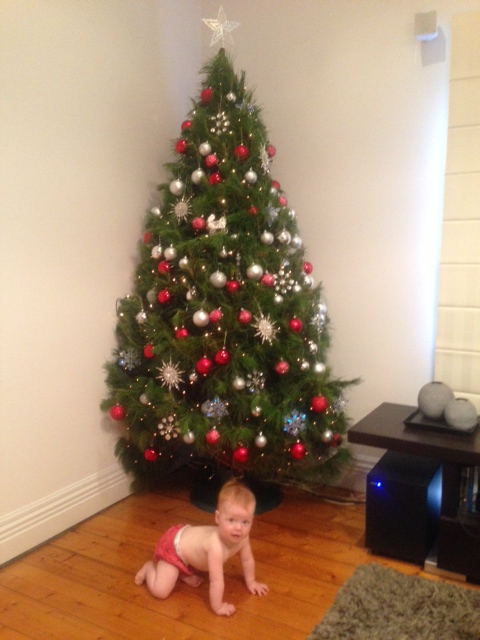 Korber Christmas Magic
Korber Christmas Magic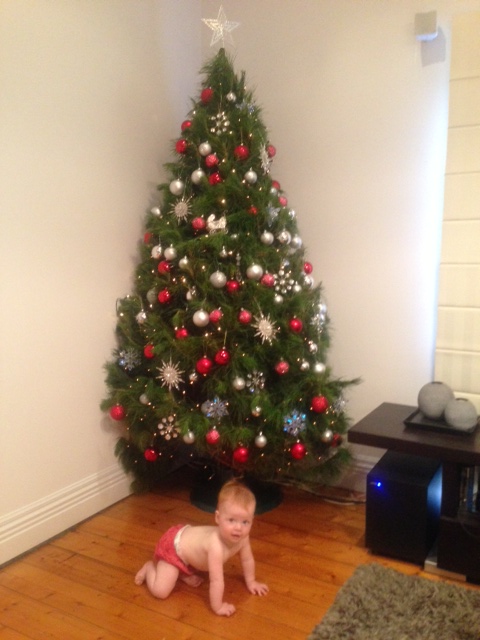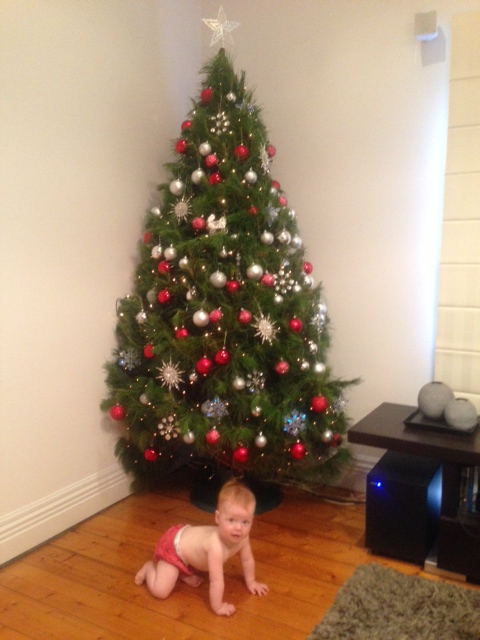 Last weekend we put up our Christmas Tree. Ella's first tree and first Christmas. On the day we put it up, it was 39 Degrees – something which we are accustomed to here during Aussie Christmases. It reminded me of the day I went into labour with Ella – 42 Degrees! We got out all of our beautiful decorations that we bought in New York on our honeymoon, tested the lights, and got the tree to (finally) stand up straight in the corner of our living room. I am one of those people who tends to get a little sentimental when we put the tree up, and cannot do it without a little Bing Crosby playing in the background.
Ella sat and watched whilst I put each decoration in their place. This included:
a beautiful Waterford crystal ball, given to us for our wedding…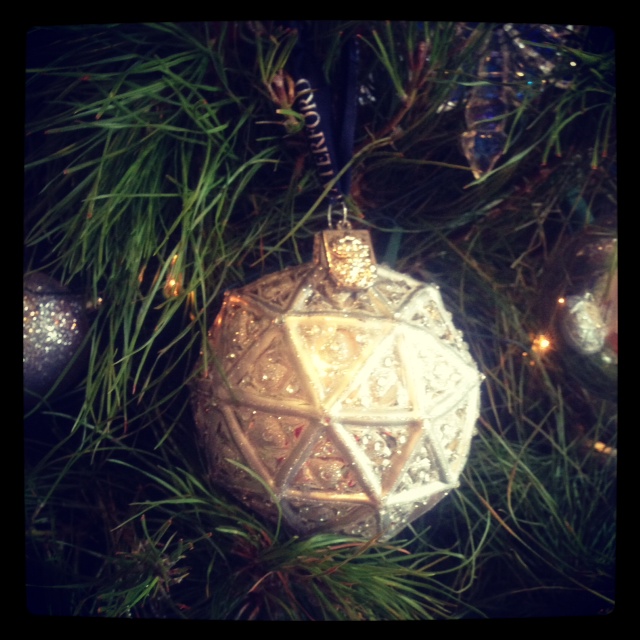 a gorgeous silver baby bassinet by a parent from my school last year. It's amazing to now put it on the tree, knowing that our beautiful bubba is here..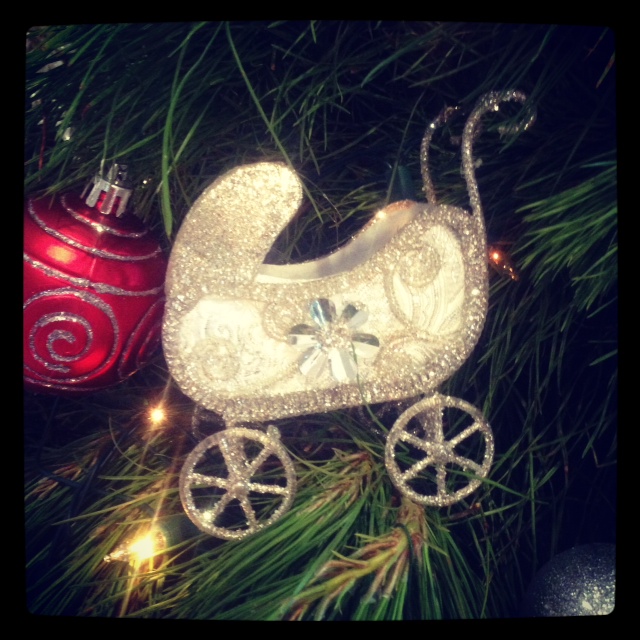 those gorgeous stars we purchased in NYC on our honeymoon….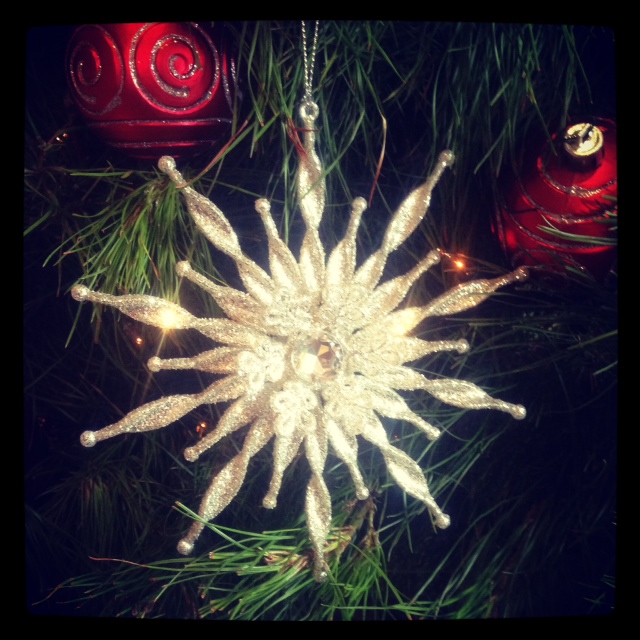 I was also able to find a personalised Christmas bauble in silver in red with 'Ella' printed across the front…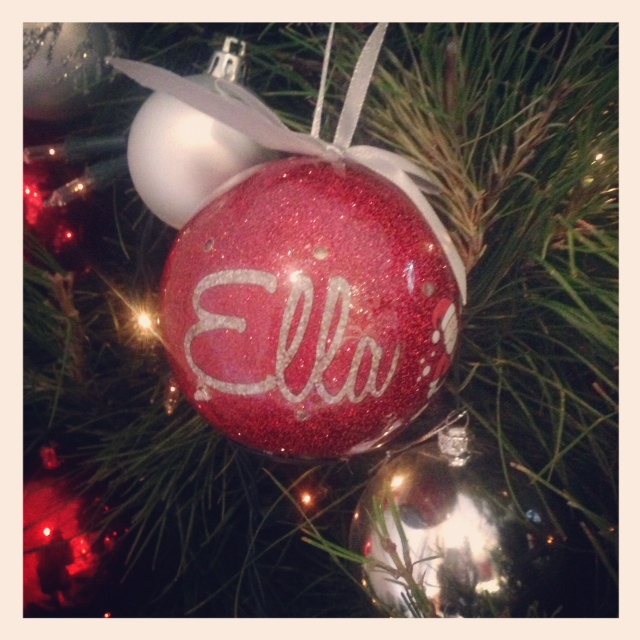 Last but not least, our Christmas star had to be placed at the top of the tree. Ella sat on Dan's shoulders and 'helped' her Daddy put it on the top branch. Our gorgeous tree complete, I cannot wait for Christmas morning, when those presents will 'miraculously' appear under the tree….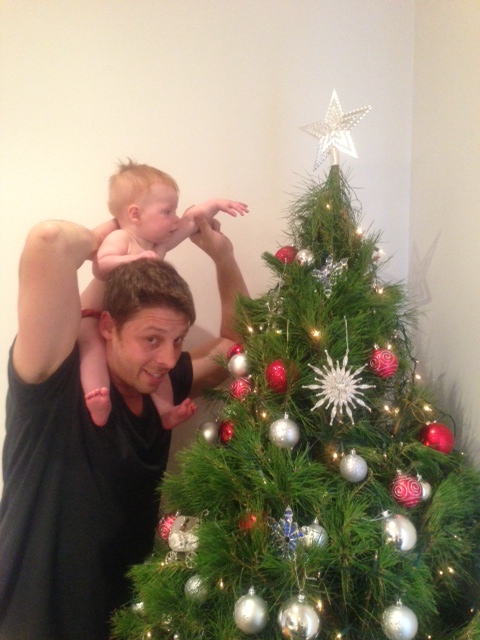 I hope all of our friends enjoyed dressing their trees with their new bubbas, as much as we did!