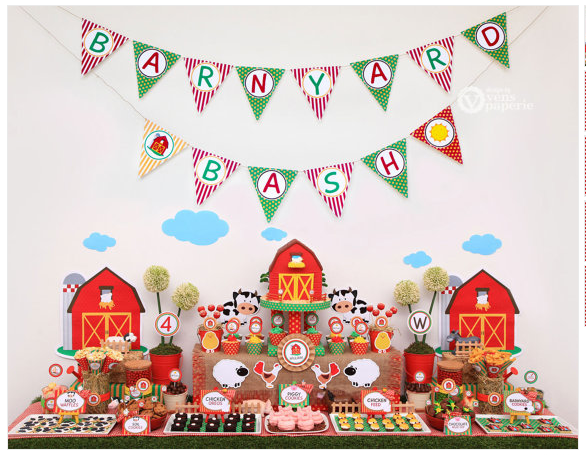 Friday Finds: Birthdays c/o Etsy
Friday Finds: Birthdays c/o Etsy
This week's Friday Find is a little late. This week I went back to work three days a week, and although it's great to get back and into the swing of things, it's meant that the house work and time with Ella has taken up most of my time over the last few days. This week I wanted to share with you some of the fantastic finds I have discovered on Etsy. As we prepare to celebrate Ella's First Birthday in a few weeks time, I've turned to the amazing world of hand made decorations, ornaments and party favours that are available on Etsy. Needless to say, we are trying to keep things simple for her first experience of having a party, but the colours of pink and red are certainly going to adorn every inch of my Mum's house.
Inspired by a friend's recent celebration, I found this beautiful personalised bunting. You can choose from a variety of beautiful fabrics, and personalise the wording with your child's name. A simple 'Happy Birthday Ella' was chosen to adorn this gorgeous decoration from Giddygumdrops…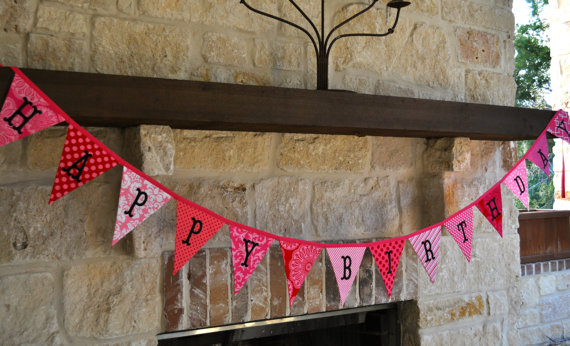 Although we want to keep things simple….the idea of a gorgeous 'candy bar' for our little girl, is something that we think she would love. Full of sweet treats, fresh fruit and of course, that good old birthday cake, I'm hoping to re-create our own 'Ella's sweet shop'. You can spend a fortune getting someone to do this for you, or you can turn to Vens Paperie. This fabulous service allows you to choose from a range of various party themes, and with a click of a button you can have your own personalised cake toppers, food cards, water labels, thank you cards and more. All you need is your own printer and a little time to cut and organise your cards to make your very own candy bar.
Some of the themes include…
The Farm Barn Yard theme…..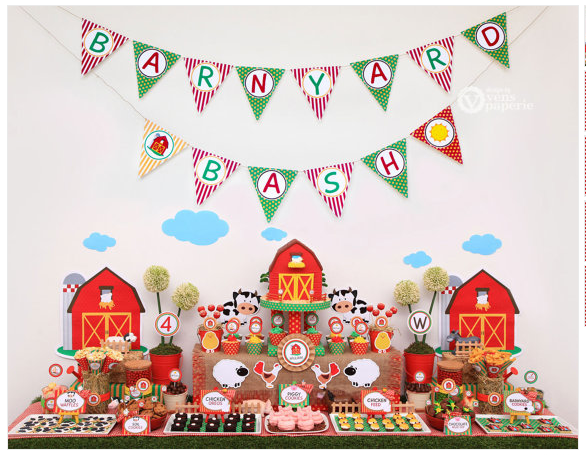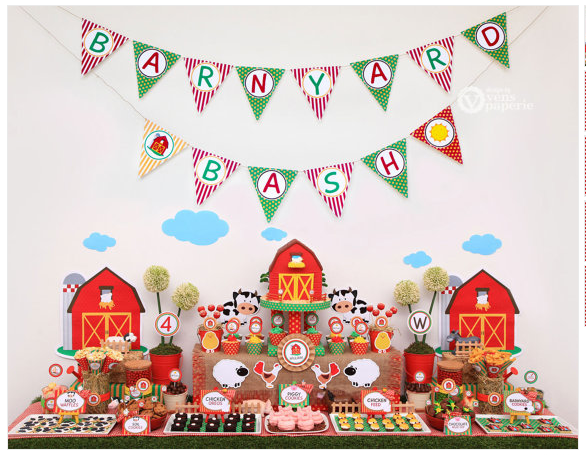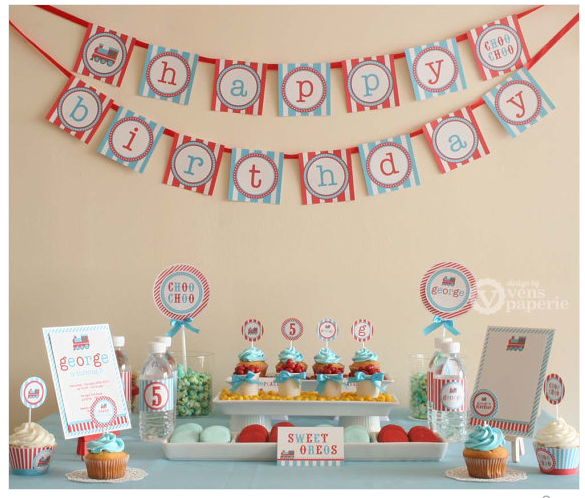 and the good old Sweet Shoppe…this is our pick!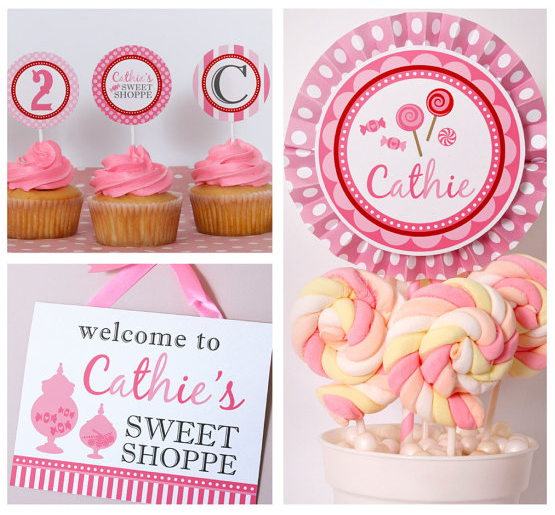 The DIY Birthday will never be the same with these fantastic and affordable ideas! Here's hoping that I can recreate it just like the photos!!!

*Images are taken from the links available within the above text.