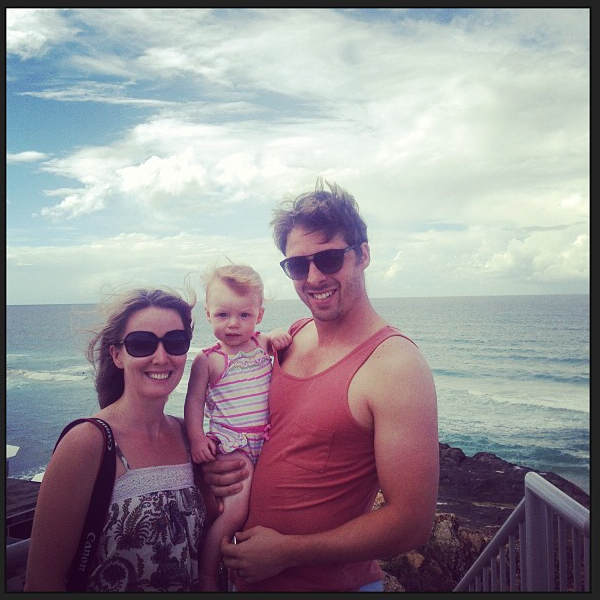 We're all going on a QLD Holiday…
We're all going on a QLD Holiday…
Yesterday we returned from our first family holiday to Queensland. Not only was it Ella's first plane ride, but it was also her first trip to Currumbin, and our family holiday apartment at the Rock's Resort. Since I was five years old, the Sherlocks piled into our Tarrago and ventured up the Hume Highway each year. After two days of seeing lots of trees, playing lots of connect four and visiting every Australian monument and town along the way, from the Dog on the Tucker Box to the Big Banana, we would finally end up at our most treasured holiday spot. For years we would try other resorts and Queensland beach hot spots, but we would always return to the quieter stretch of beautiful sand and sea that is Currumbin.
Lucky for us, Mum and Dad decided to buy an apartment at the beautiful resort, so that our family could continue coming here for decades to come. I have so many fond memories of doing whirl pools in the baby pool, scoping out the rock pools at the beach, and climbing the famous Elephant Rock. Visiting the good old Currumbin Surf life saving club is always a favourite – arguably the best positioned surf club in the country. It's such a privilage to be able to take my own family here now, and I am eternally grateful and blessed that my own children will now be able to enjoy the sand, sea and gorgeous sunshine in this beautiful place.
Whilst the famous Queensland sunshine did not come out to play for most of the week, we still had a great deal of fun and enjoyed every moment. Having time with family is honestly, the best thing in our life….
Here are some happy snaps that we took along the way….
Ella loving the pool and the floaty ring that her Nanna bought especially…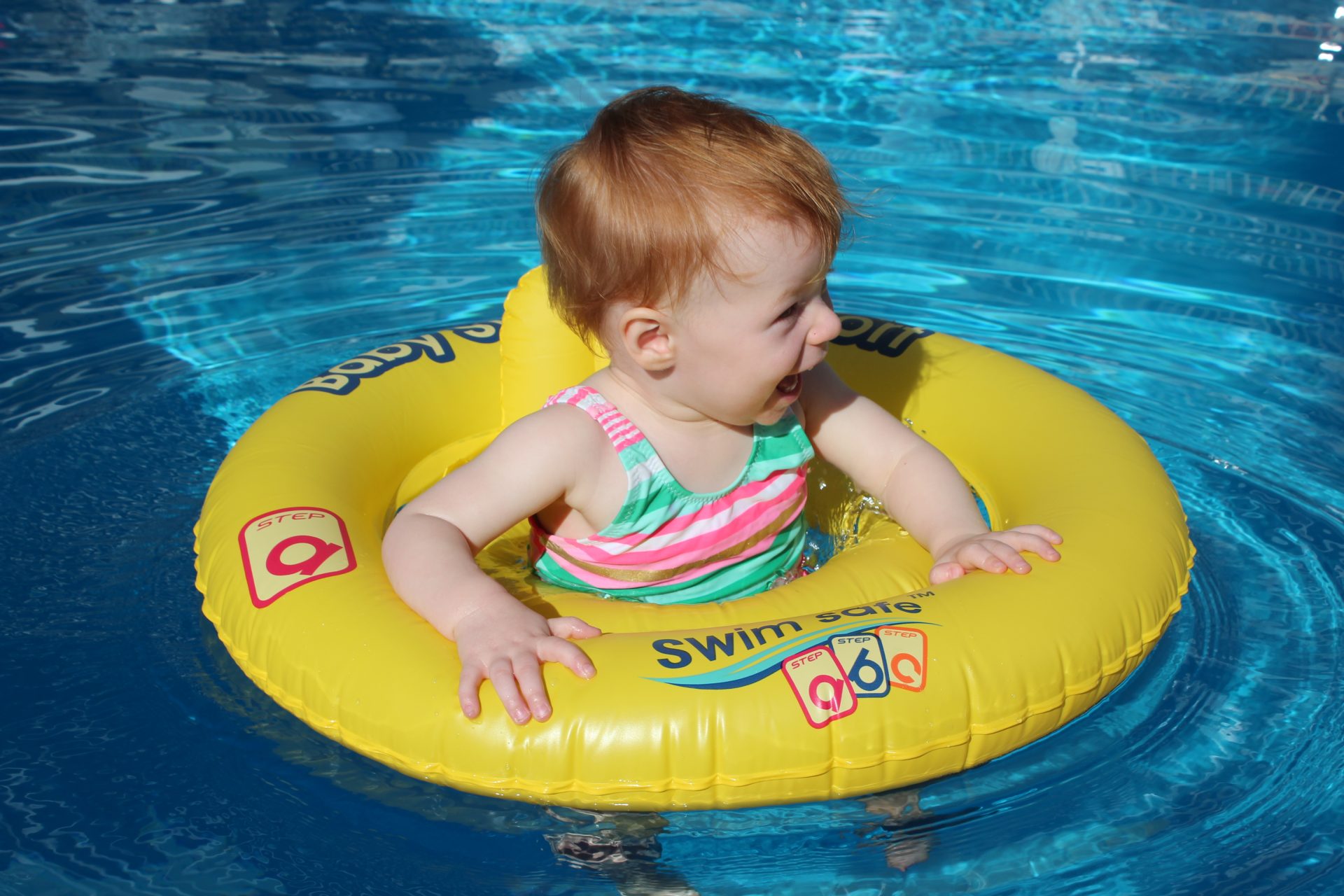 Swimming with Mummy..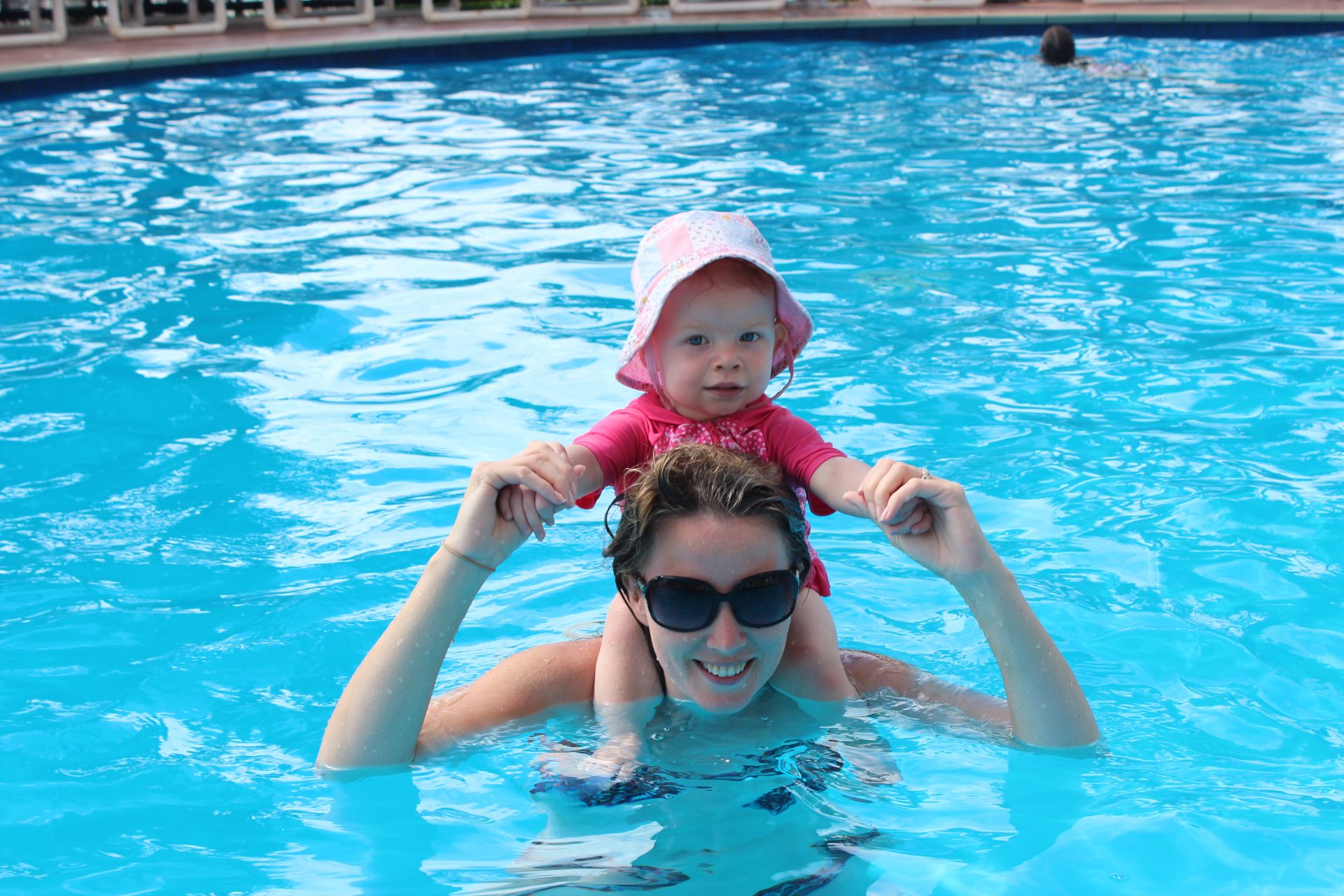 Learning to play golf with Daddy on a rainy day…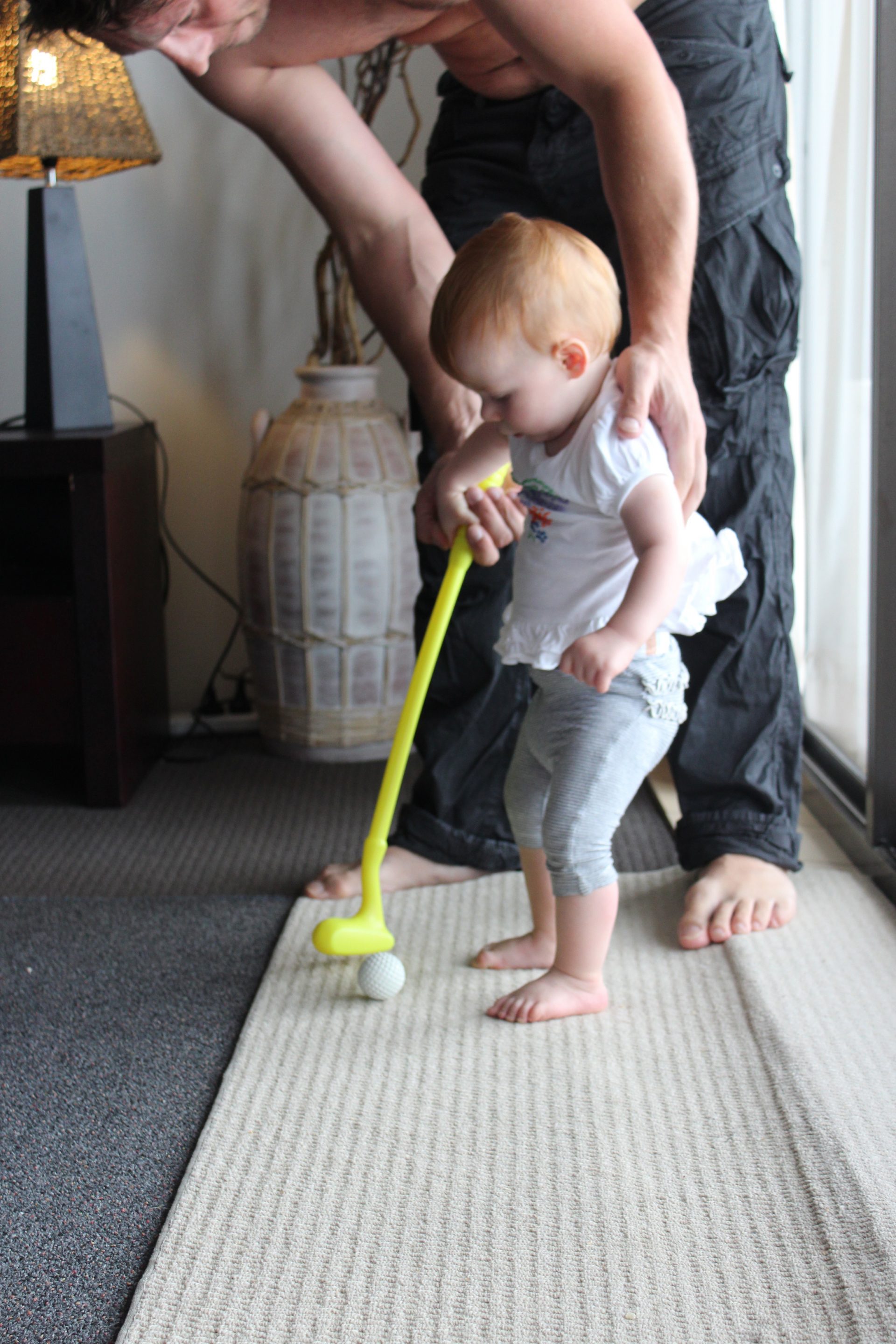 Walks with Mum and Dad….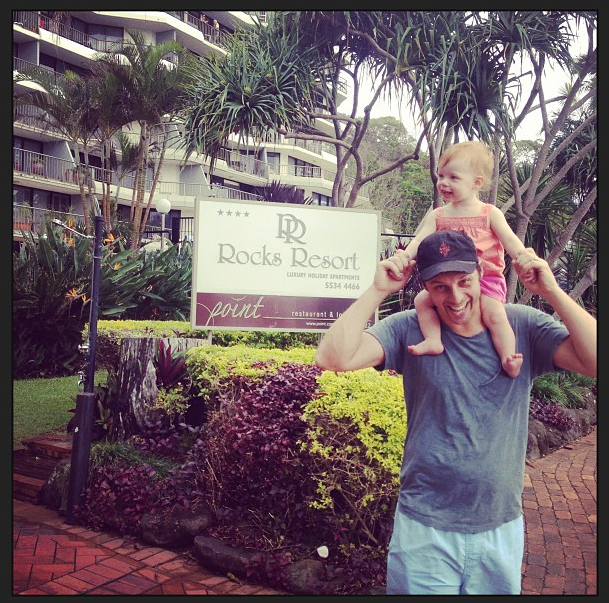 Walks on Currumbin beach…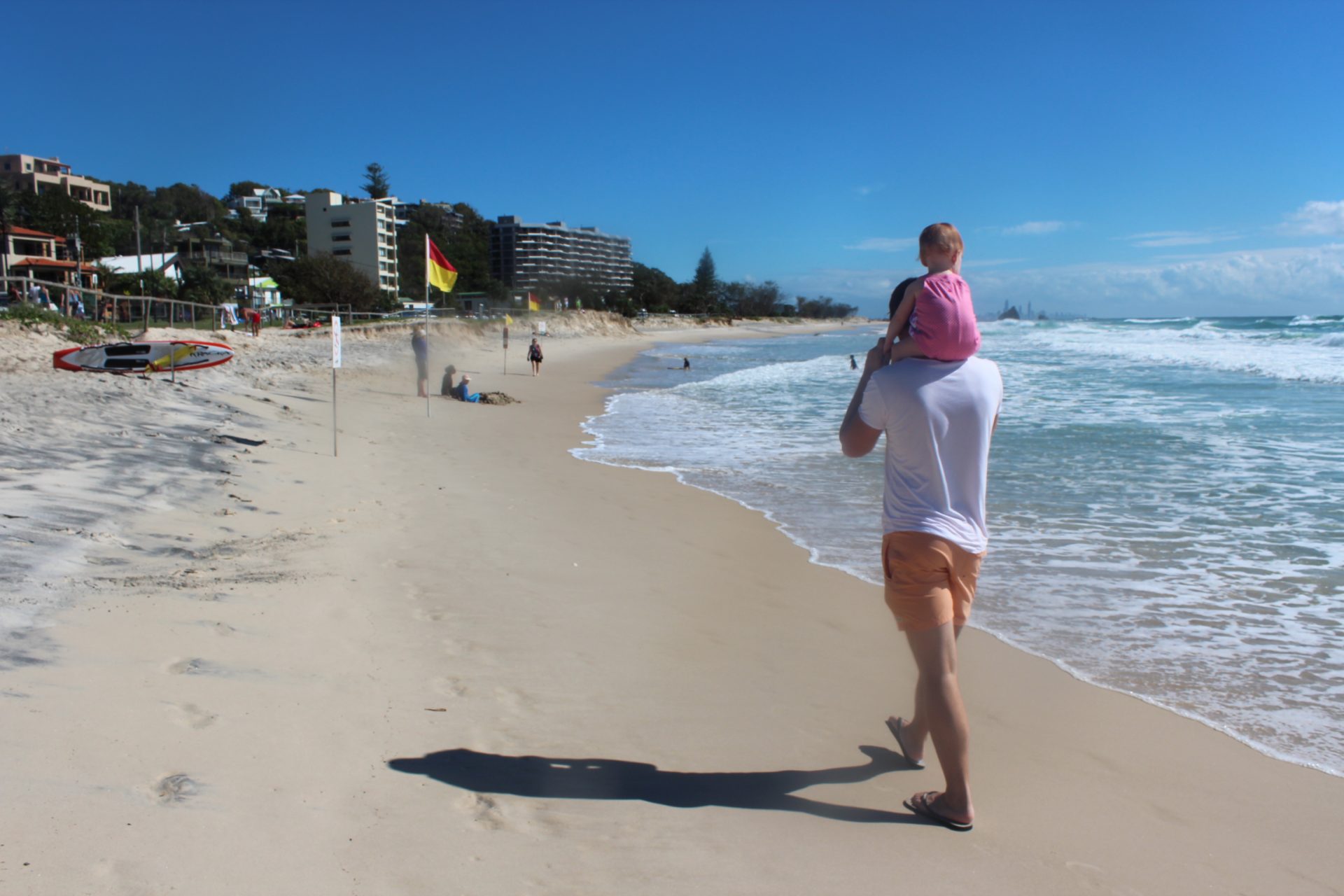 Climbing Elephant Rock. We used to have our Sherlock family photo here every year…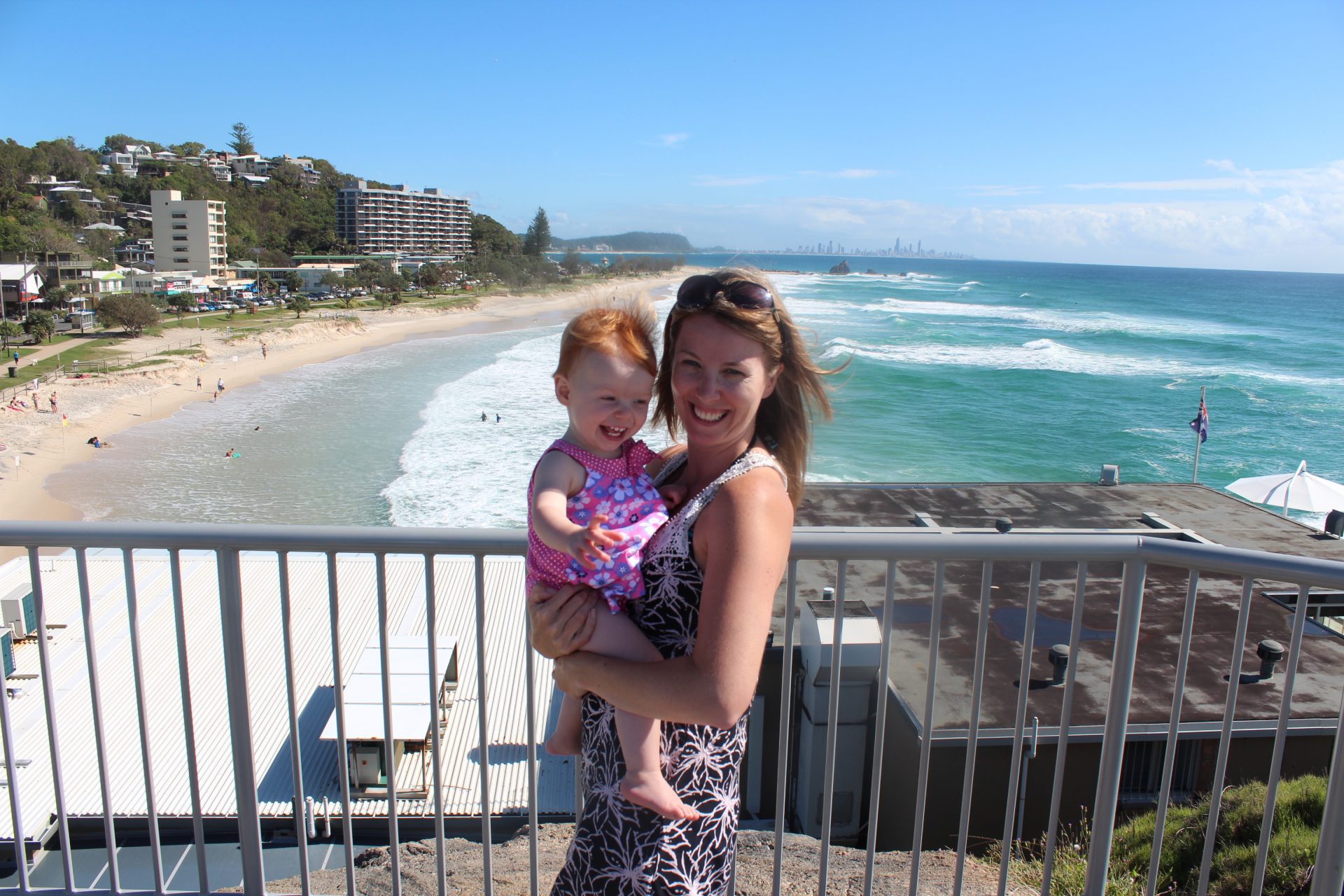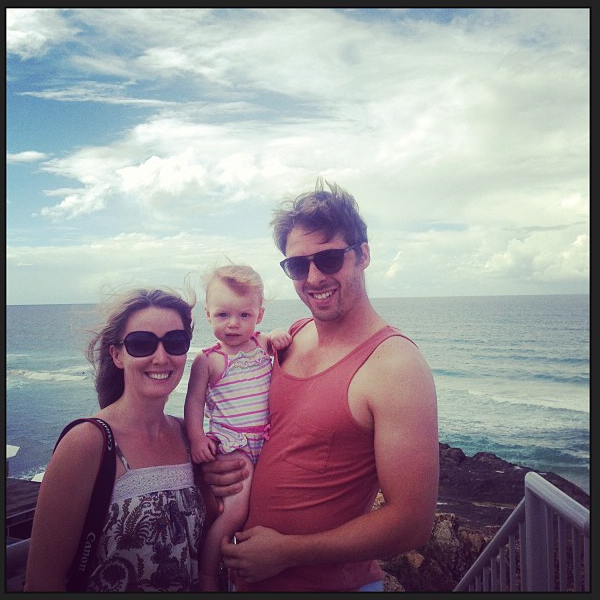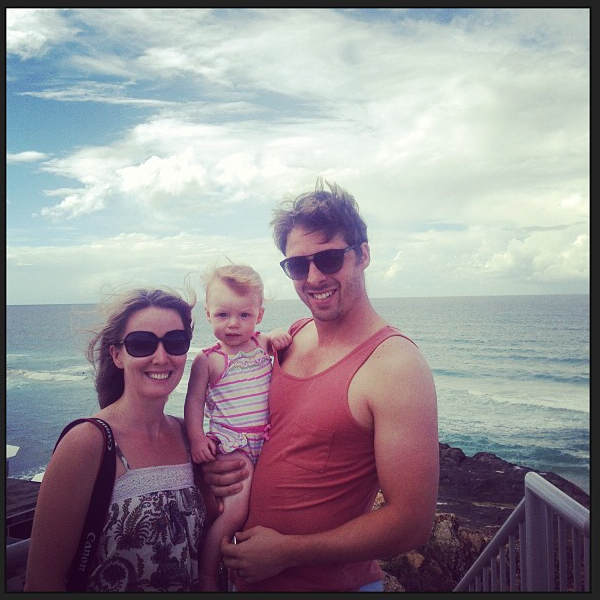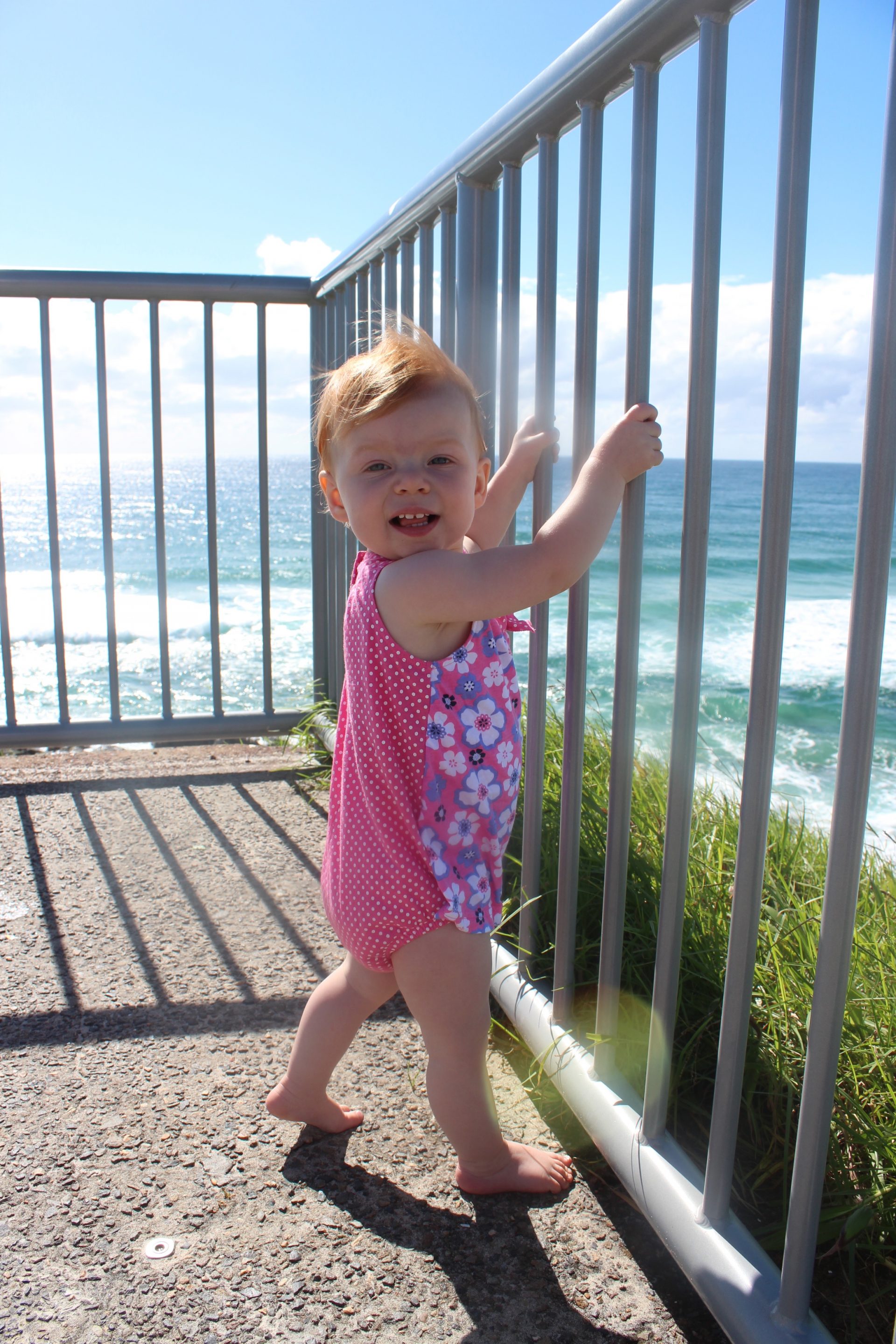 Flying with Daddy…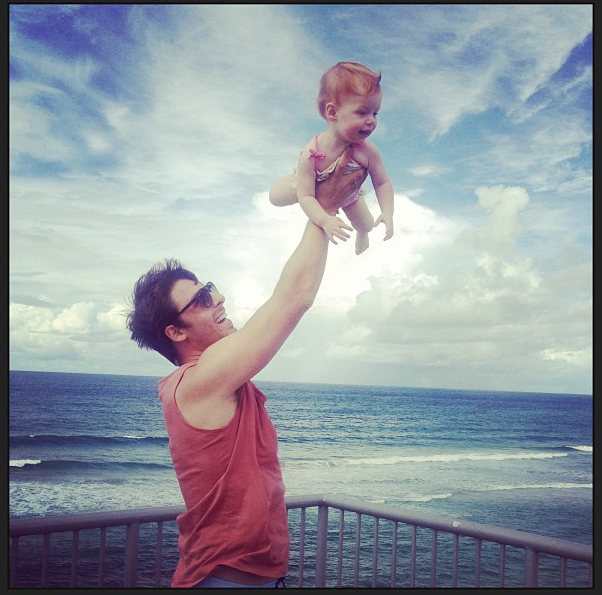 Learning to walk….nearly!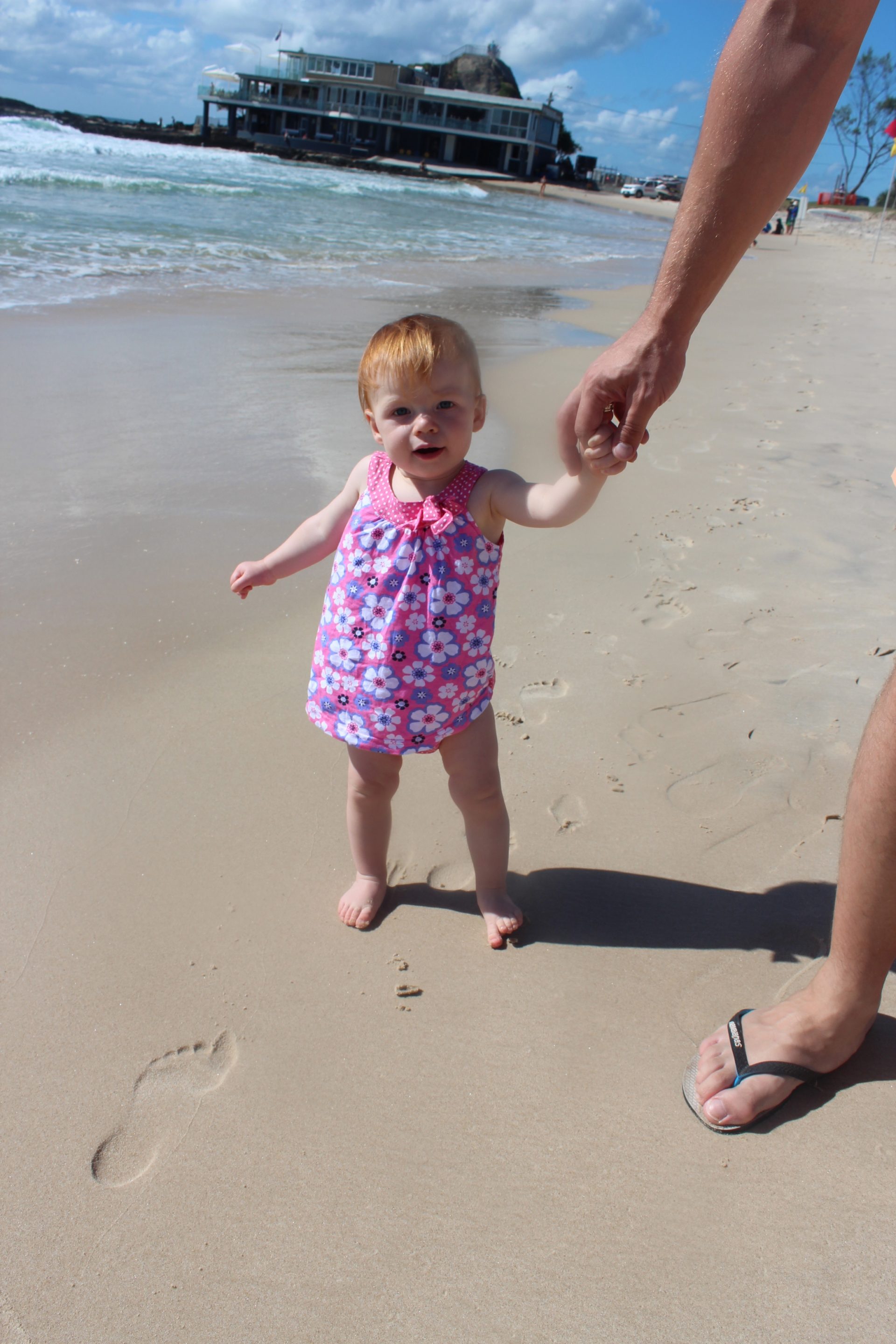 Lunches at the surf club….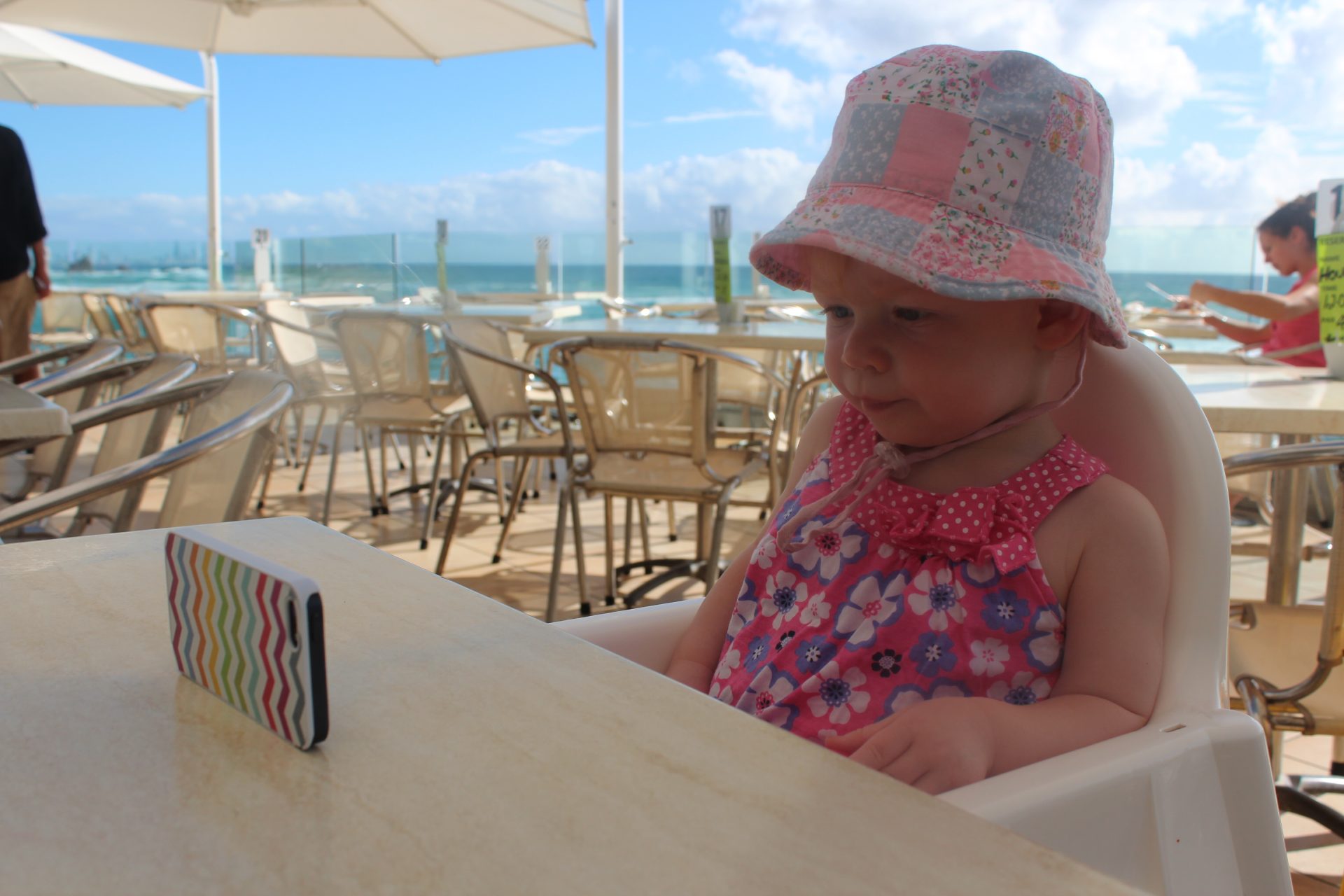 Family holidays are the definition of happiness. It think Ella's expression shows it all…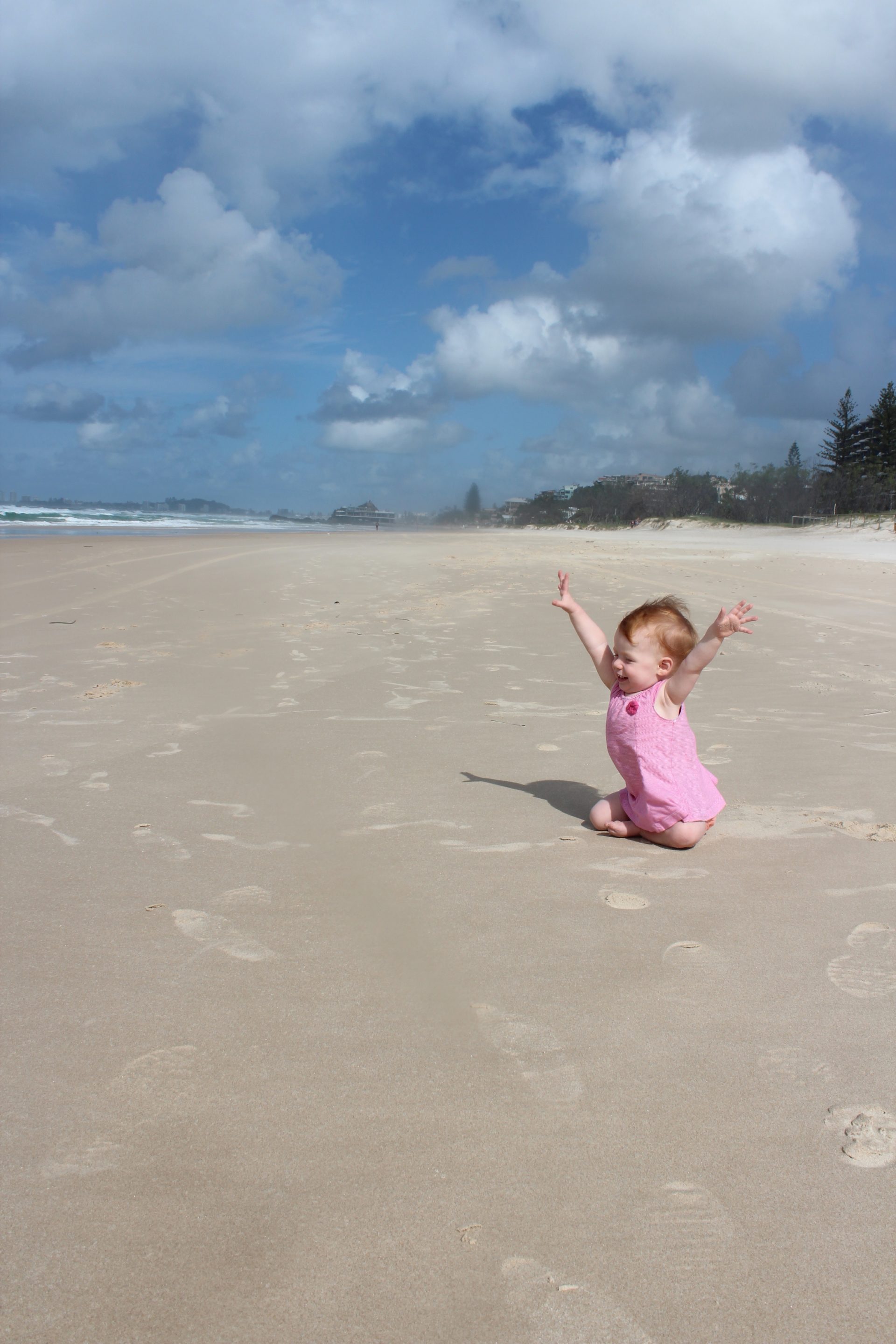 Till next time Currumbin…we look forward to it!!!