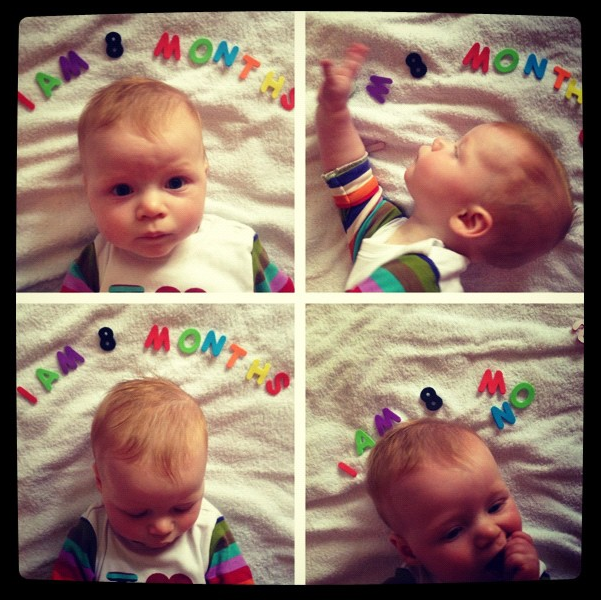 Growing Girl
Growing Girl
I saw a fantastic idea on Pinterest last year…a great way of tracking your child grow by using letters describing their age. It all started out great, with Ella lying still and looking adoringly up towards the camera. You see, I soon realised that after each month, it was getting increasingly difficult to  a. lie on the ground, b. lie still, c. not eat the letters and d. actually get a shot that was not blurry. Not to mention actually remembering to take the shots!
Whilst I was creating Ella's photo book over the last month, I came across some of these shots and decided to share them with you. I must admit, that I left out a couple of months…we were clearly too busy having fun! None the less, this idea is really adorable, and if you can do it, is a great way to show your cheeky little one changing each month.
Here are our efforts….
Six Months (this one is my favourite! look at that hand under her chin!)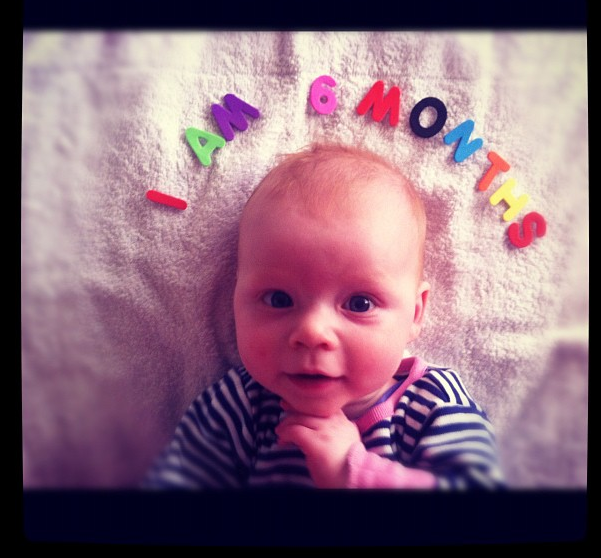 8 Months – wriggly worm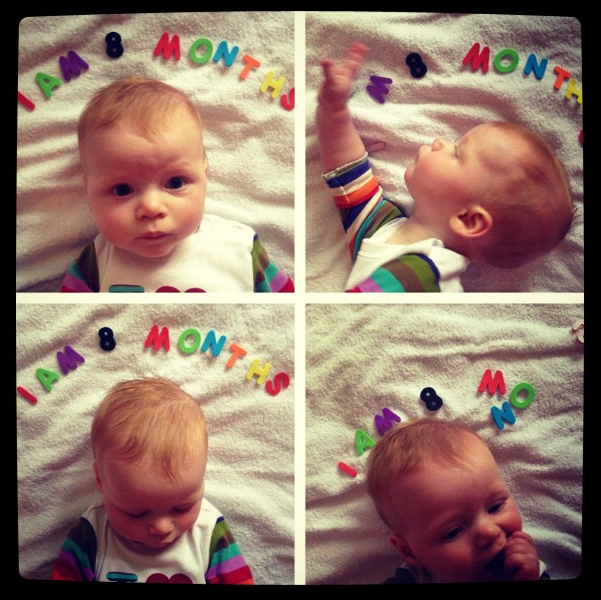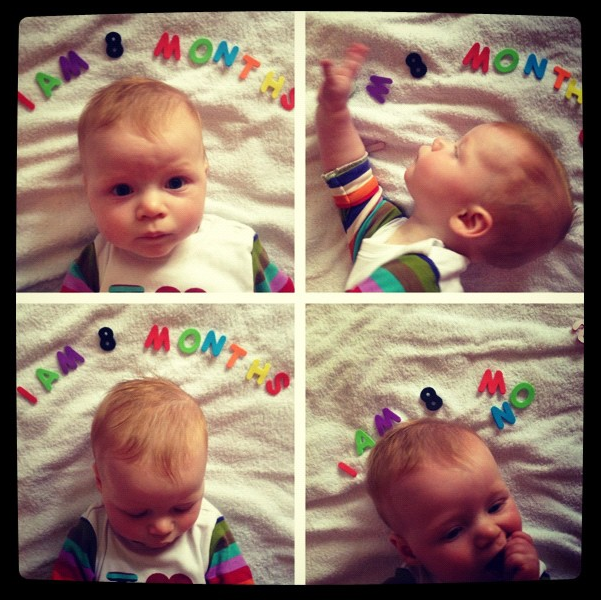 Nine Months…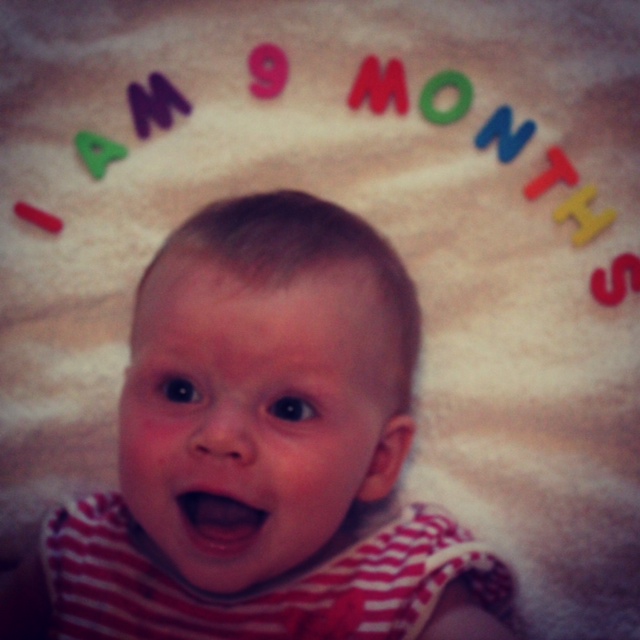 Ten Months…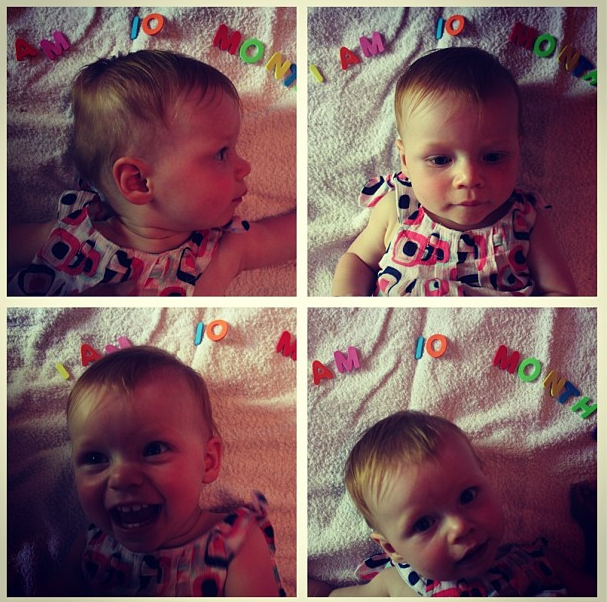 A super cute idea…if you can keep them still!!