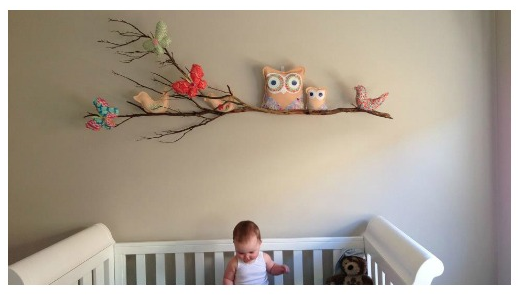 Friday Finds: Tickle or Treat
Friday Finds: Tickle or Treat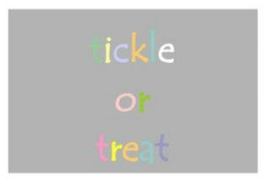 There has been an influx of new little babies again in our life lately. A new baby also means decorating a nursery. When Ella was born, we created a feature wall in her room with a gorgeous decal tree from Surface Inspired. This tree brings so much joy and interest to her room. Many friends have commented on the tree, and have also used similar ones in their own nurseries at home. There are so many gorgeous products out there, and with the power of the internet, Mums and Dads can preview products and ideas from the comfort of their own home.
Whilst creating our Facebook Page for Happy Ella After, I was browsing other great sites that other parents had created. I stumbled across 'Tickle or Treat' via "Little Tinkers' and was immediately struck by the unique nature of their collections. A Mother herself, Tickle or Treat is a handmade range of children's toys, homewares, accessories and clothing inspired the coastal living environment of waves crashing on the beach and birds chirping the huge trees that grace her backyard. They are inspired by memories of her childhood, dreams for her sons' future and are all carefully and individually hand made. Each piece, be it a children's toy or something for your home are unique and are created to be lovingly used and admired and then passed onto generations in the future.
A home grown business, the Tickle or Treat studio is nestled in Blairgowrie on the Mornington Peninsula, where she is surrounded by the beautiful nature from where she draws her creativity. The individuality of the entire range means that there are pieces to suit any home, nursery or V.I.C. (Very Important Cutie!).
Here are some of my favourites from her collections…
Personally, the  'Enchanted Wall Gardens' are my favourite. These are a great alternative to a wall decal and very reasonably priced..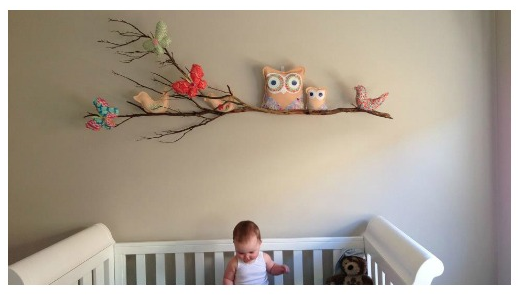 The handmade owls are a beautiful addition to any child's room…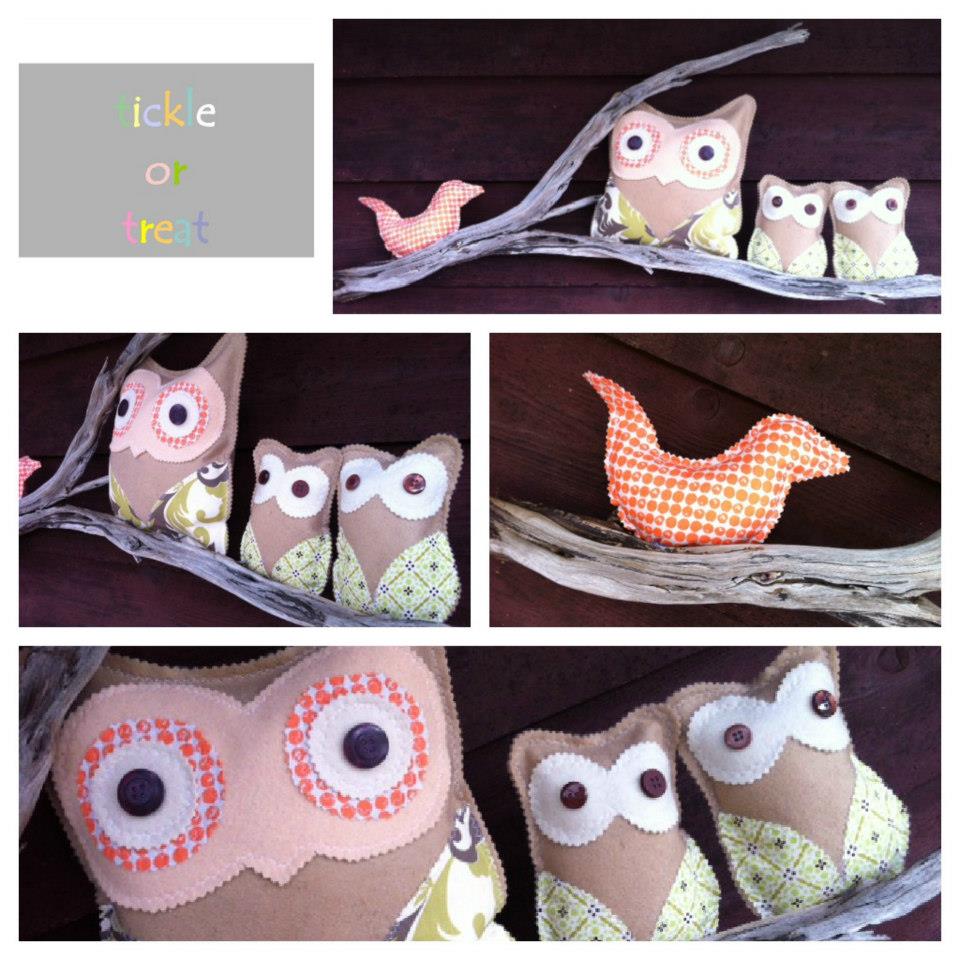 If I was decorating a new nursery, I would certainly be making a purchase from this range!
You can check out 'Tickle or Treat' via their Facebook page here.

*All images are linked to 'Tickle or Treat's' Facebook page.