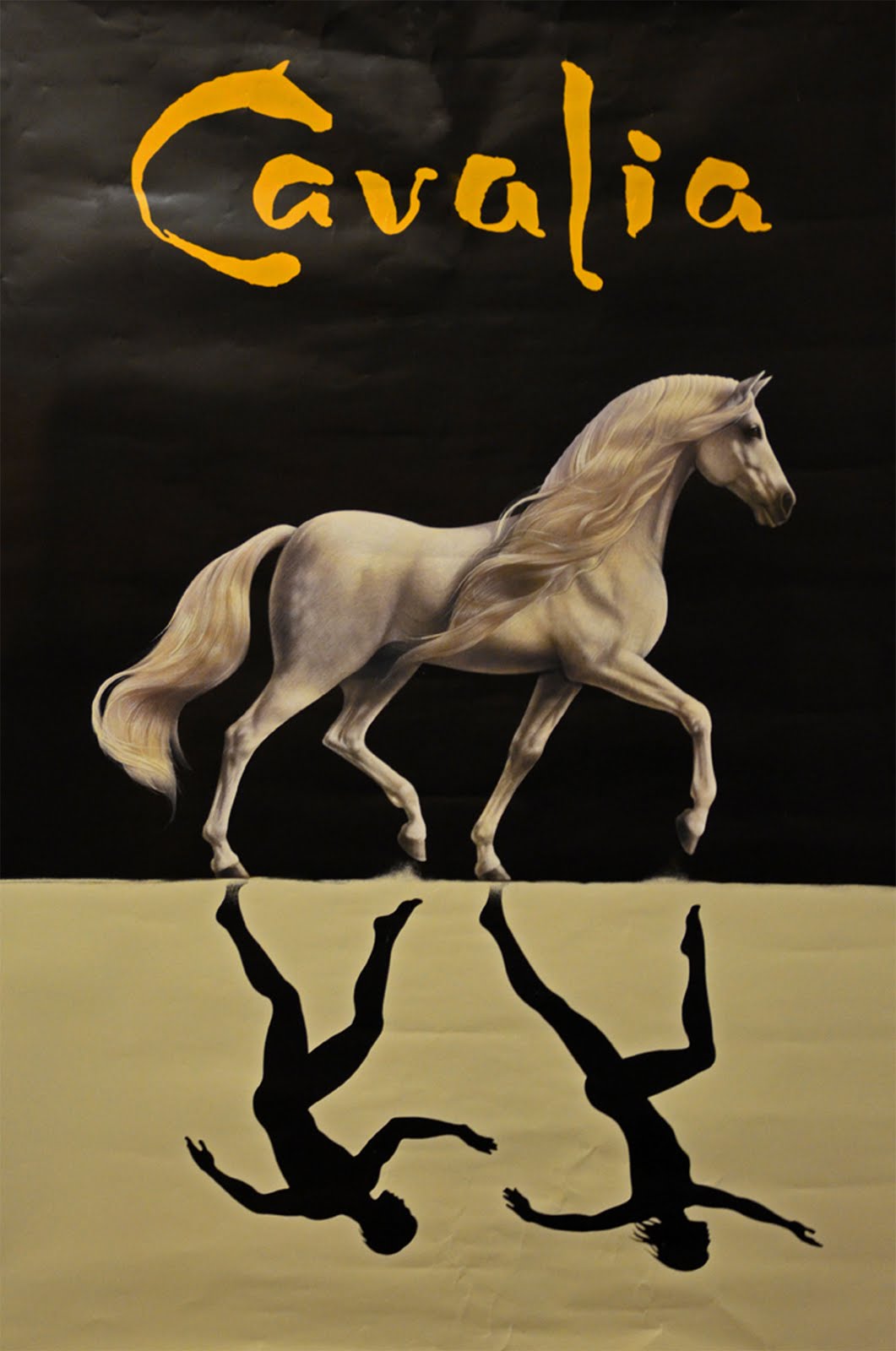 Friday Finds: Cavalia
Friday Finds: Cavalia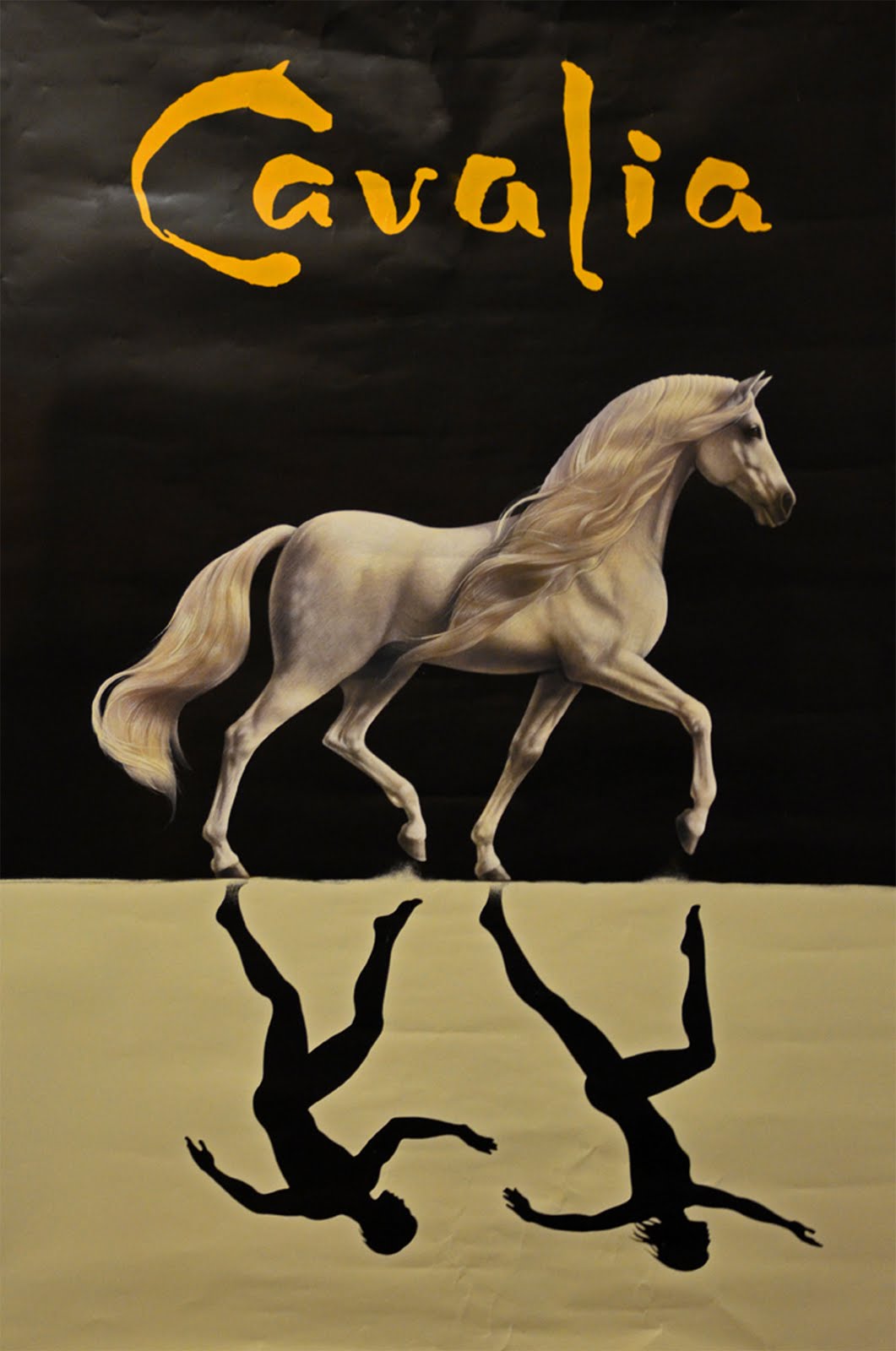 On Wednesday I was fortunate enough to have been invited along to a media preview of Cavalia. It was an exciting morning to say the least, with a bustling crowd of media representatives and cameras, all waiting to catch a glimpse of this new spectacular show. I was buzzing with excitement as I sat in the front row, along with other 'Mummy Bloggers' from Melbourne. It was a great idea to invite us along, and there were many children who had been brought along to enjoy the show.
Cavalia is a fresh mix of equestrian and performing arts, multimedia and special effects. Conceived by Normand Latourelle and often labelled an equestrian ballet, Cavalia is a spectacular and moving tribute to the relationship between human and horses throughout history, a dream of freedom, cooperation and harmony. In a fairy tale setting filled with poetry and emotion, the show innovatively integrates acrobatics, dance, aerial stunts, live music and equestrian arts. Under the White Big Top, a 50-metre stage permits the horses to express themselves in all their splendour, nobility and strength, often completely free.
The Big Top under which Cavalia presents its marvellous procession accommodates up to 2,000 spectators. The impression is that of a majestic white cathedral or a fabulous castle, its four towers extending 99 feet high. On a 164 metre wide playground, which allows for and protects their freedom of movement, the horses express themselves with grace and power, while interacting playfully with the artists.
Cavalia features 48 horses hailing from Canada, Europe, Australia and the USA and 36 riders, aerialists, acrobats, dancers and musicians from around the world. Under a 35-metre-tall tent, the two and four-legged performers share the colossal 50-metre-wide stage in front of a constantly changing 60-metre-wide digital screen, drawing spectators into a dream-like world.
Touted by TODAY`s Richard Wilkins as "the most brilliant production imaginable", Cavalia wowed audiences and critics alike in Brisbane and Sydney. Starting July 24, the third Australian leg for the multi-disciplinary spectacular created by Normand Latourelle – one of the co-founders of Cirque du Soleil – will kick off under the White Big Top at The Docklands. Following Melbourne, the Canadian-based troupe will travel to South Australia and Western Australia, where opening night is scheduled for October 16 in Adelaide and for December 18 in Perth.
After seeing various 'Circ du Soleil' shows, including the spectacular and mesmerising 'O' in Las Vegas, I have to say that Cavalier is just beautiful. The horses, the performers, the music, the setting…it's all so unique and captivating. A wonderful show to take the entire family…you will have a wonderful time together and will be talking about it for years to come. I cannot recommend it more highly.
Here are some beautiful moments from the show. Being in the front row, it felt almost as though I was in the show itself…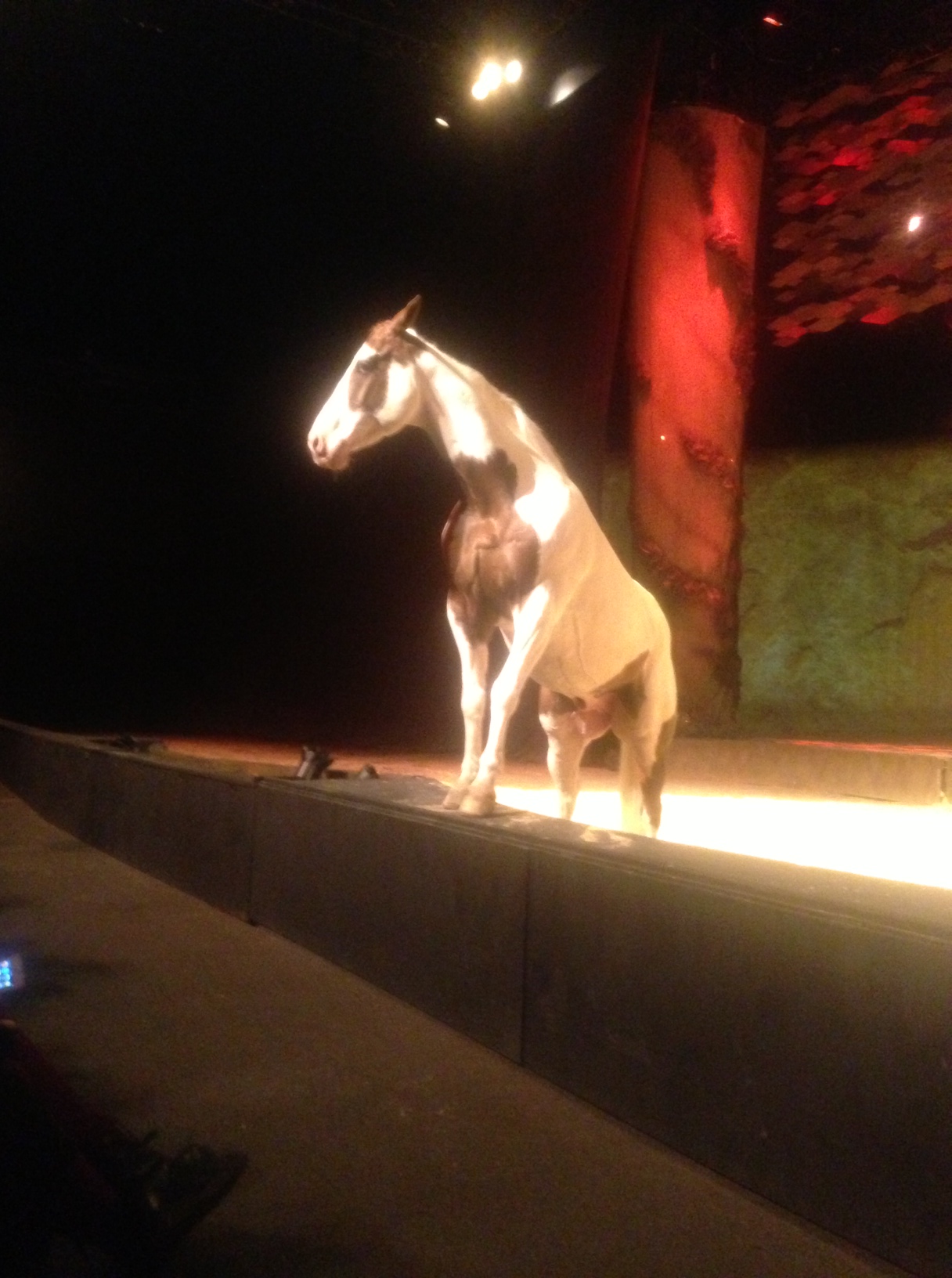 The connection between the performers and the horses was amazing…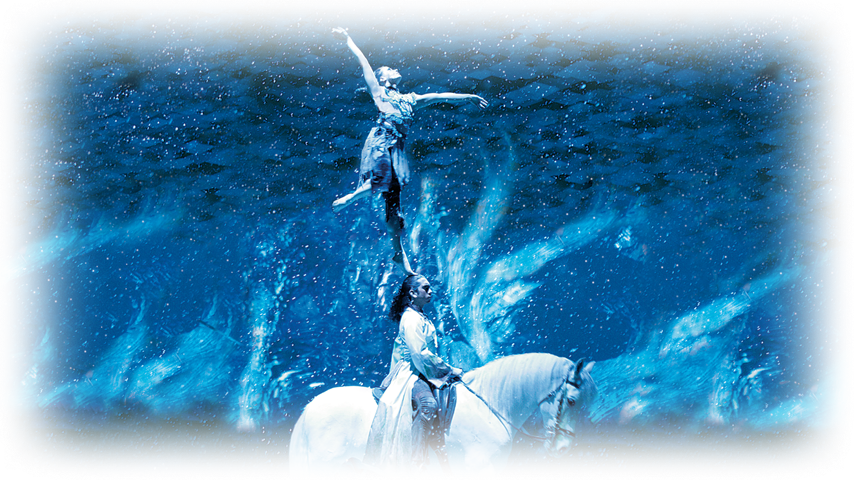 Amazing precision…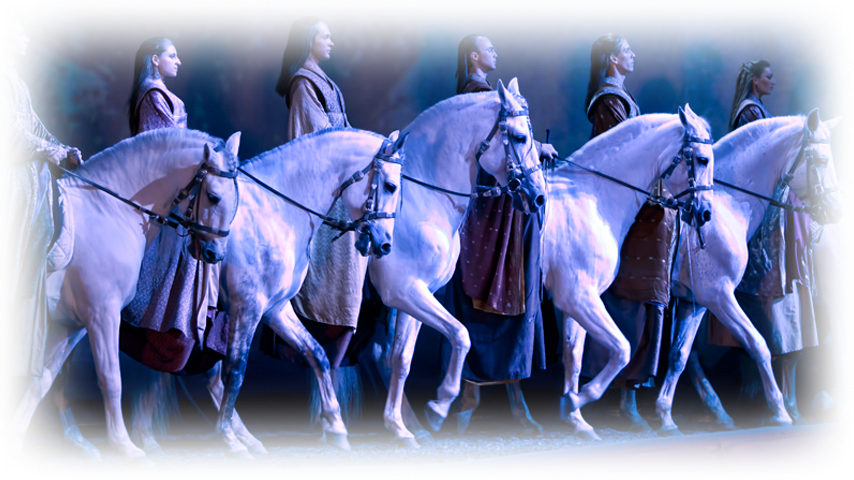 You can sense the utter love and respect for these creatures…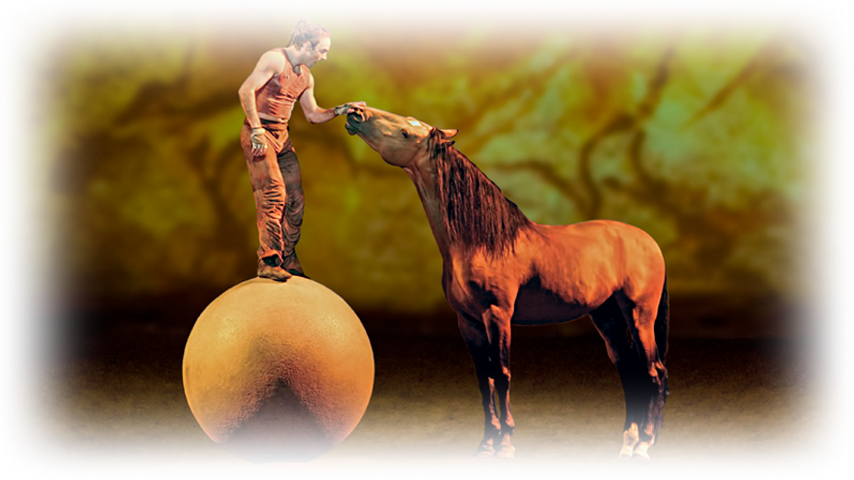 Gorgeous…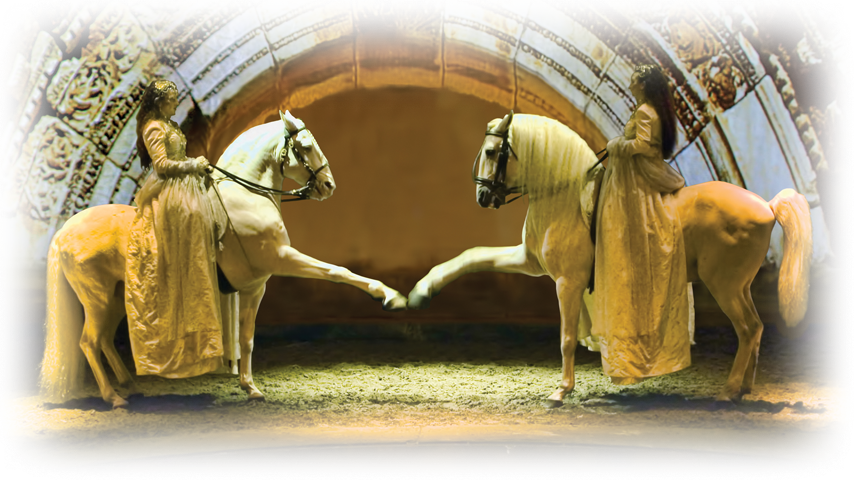 And finally, a glimpse of the show in video…
TICKETS – For its exclusive season in Melbourne, Cavalia will be presented under its signature White Big Top at The Docklands. Tickets are priced from $44.00 to $164.00 + applicable taxes and fees. For guests who desire an extraordinary outing, the show can be customized for an extended experience from $144.00 to $325.00, including a Horse Lovers Package that lets patrons tour Cavalia's stables after the show, and the VIP Rendez-Vous Package that includes a post-show tour of the stables, a cocktail/dinner reception and much more. Special pricing is also available for children (2-12), juniors (13-17), senior citizens (65+) and for groups.  Tickets are on sale atwww.cavalia.com.au or by calling 1800-765-955.