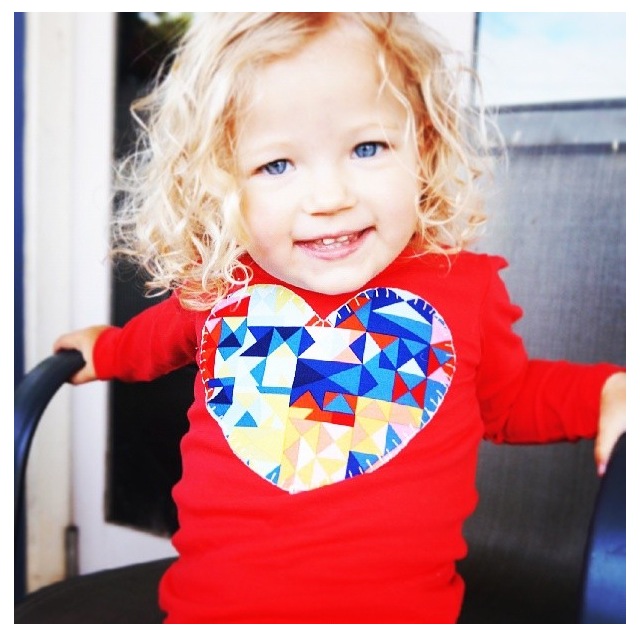 Friday Finds: KaPow Kids
Friday Finds: KaPow Kids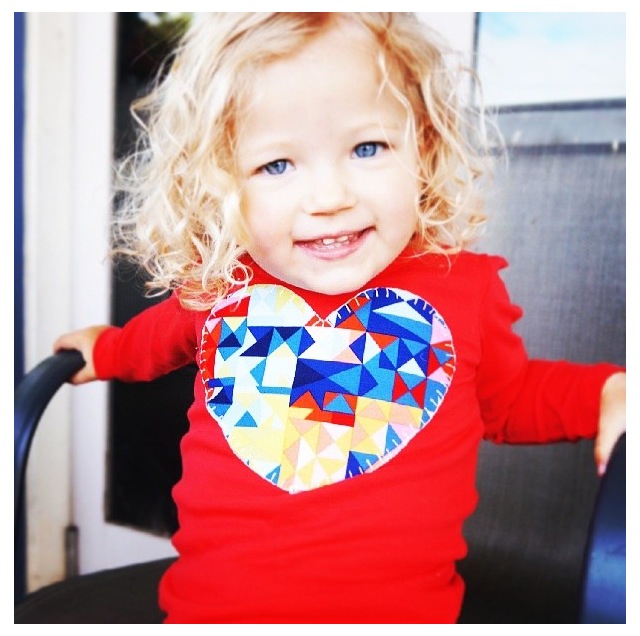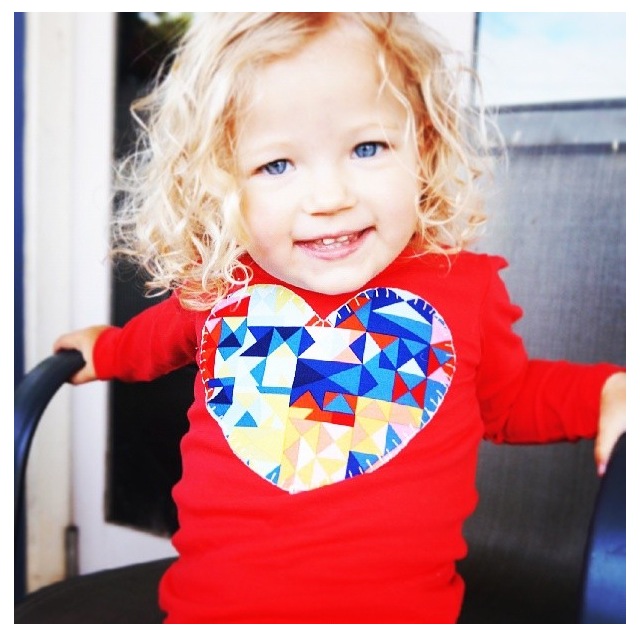 For the last few months, I've been following a gorgeous brand of childrens' wear on Instagram! KaPow Kids have created colourful, bright and vibrant designs for funky girls and boys. Their use of simple shapes, unique patterns and durable fabrics have caught my eye, and with each photo they post, it makes me want to make an order! I contacted KaPow Kids to ask them about their products, and invited them to share their story with Happy Ella After readers.
Andrea Goulding  started KaPow in June 2013 as a bit of a hobby after becoming a Mum working part time. A lot of her friends had little creative handmade businesses on the side and she wanted to be a part of it too. She loves fashion, and dressing her son up in cool outfits, so she thought it would be a fun way to make a little bit of extra money. She enjoys using social media platforms, including Instagram and Facebook to showcase the KaPow products to fellow Mums. She does all the work in her home studio in Melbourne in between working as an architect. What a busy Mum!
In terms of the 'KaPow' name, she wanted something edgy that matched the style and branding of her products. Something fun and not too serious or cute. She loved comics and superheroes as a little girl (she was a tomboy). Hence KaPow! She says that people always smile when she tell them the name.
For the KaPow customised line – she begins with a few sketches and ideas of what the silhouette might look like. The drawing might be of something cool like a big bat, a cloud or a skull and crossbones. She then draws it in photoshop and prints out the stencil.  She chooses bright fun fabrics (in particular animal and geometric prints) and makes a prototype by appliqueing it onto a tshirt or leggings and chooses a coordinating embroidery thread to stitch it down. It takes some tweaking to get it right, and when she is happy, throws it into the wash to check it is durable. She then gets her 2 year old son, Flynn to wear it for a few days to see if its toddler proof!
Andrea says that she really likes the look of the embroidery thread (her mother in law gave me the idea – thanks Mary!), as it gives it a unique edge to other mass produced style applique tees and comes in such a beautiful range of bright colours. it is a long process but the final result looks beautiful. The fabric is pre-shrunk to avoid any issues when machine washing but as it is handmade, she always recommends customers handle their KaPow with care and use the gentle cool setting on their machine. She only make a few in each style so all the KaPow products are limited edition and have been selling out quite quickly.  This is something that I really love about KaPow. Your child will be wearing one (or two) of a kind!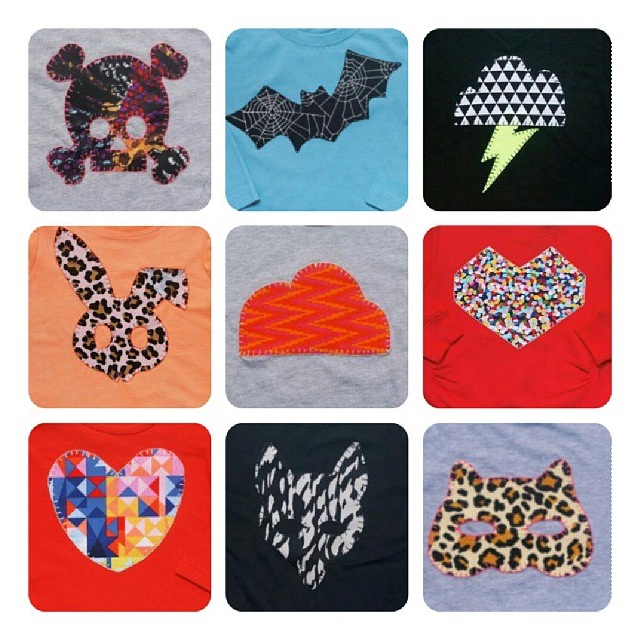 Andrea makes clothes that she would love to wear and that would like to see her son Flynn wear.  She has struggled to find clothes that are affordable, without labels plastered all over the front.  Girlswear is easier to find at a good price but she wanted to make clothes with a range of colours and patterns.  She loves bright funky geometric prints, so applies this same style to baby and childrens' clothes. She often gets asked if she can make the clothes in mum sizes!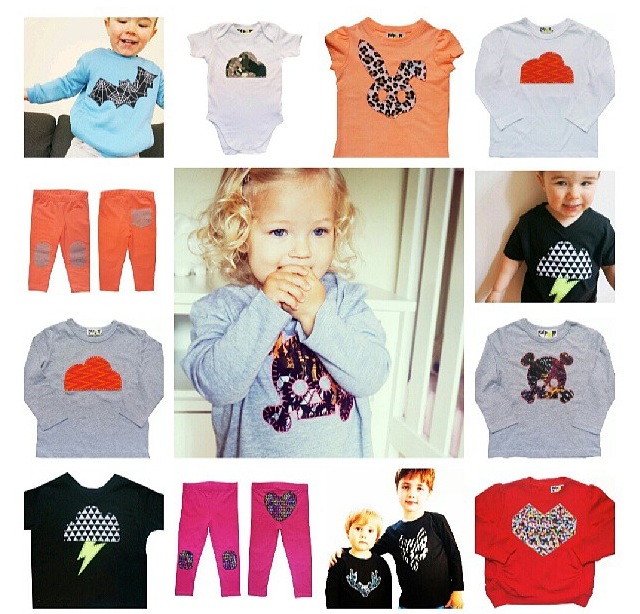 I just love watching her range evolve, and seeing her creations each week. My favourite has to be the leggings with knee patches, and big heart on the bottom! That red jumper with the geometric heart, is also beautiful, and a great alternative to pinks and frills. KaPow is certainly a brand to look out for. Best of all, purchasing these products will mean that you are supporting a Mum who is trying to build a small business of her own!
To purchase clothes from the KaPow range, you can visit her Etsy shop here:
You can also keep updated on Facebook: www.facebook.com/kapowclothing
And follow on Instagram by searching for @Kapowkids

*Images are linked to the KaPow Kids Facebook Page!