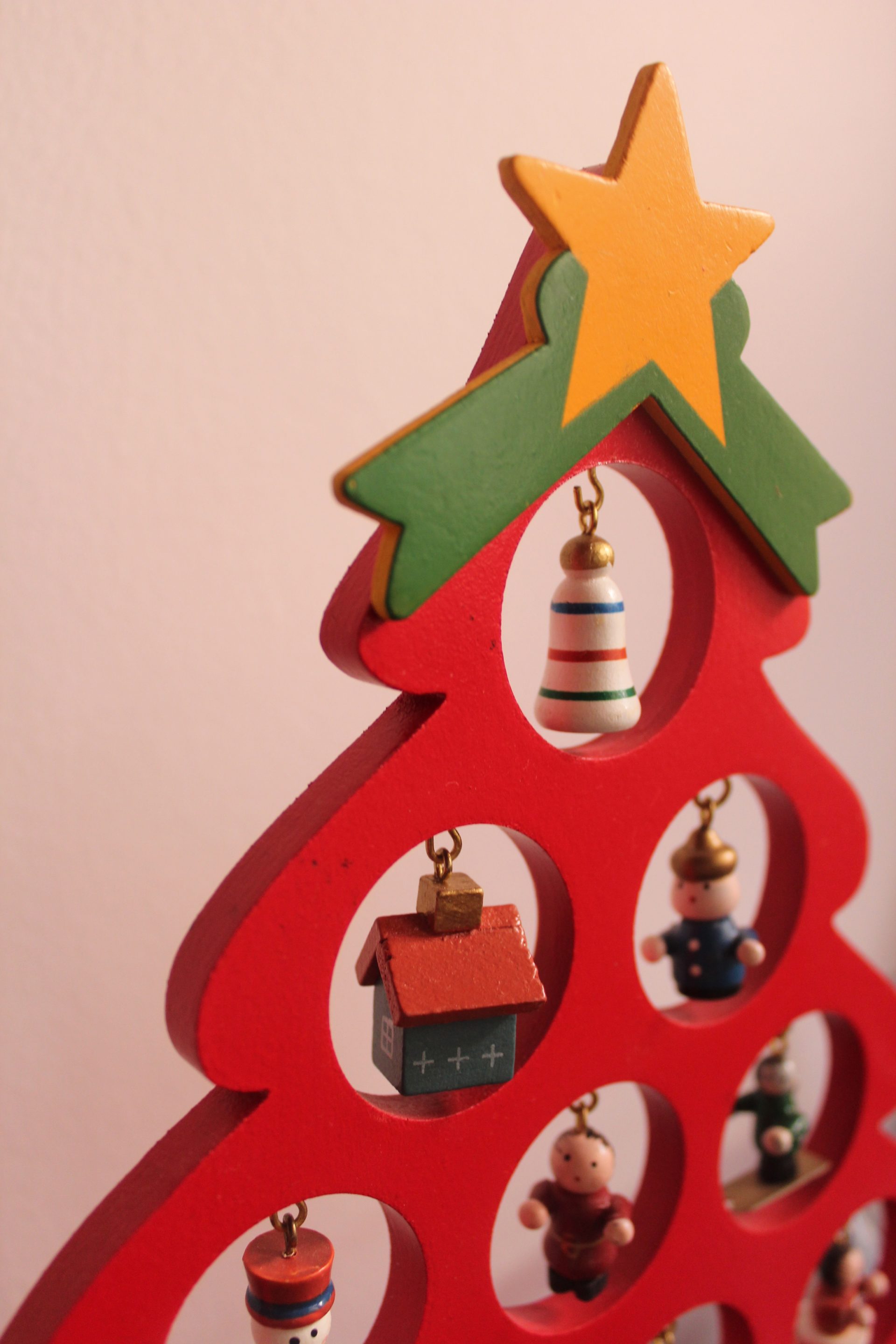 Oh Christmas Tree…
Oh Christmas Tree…
As we get closer and closer to Christmas, and the silly season starts to take real flight, there is nothing that makes me happier than filling our house with beautiful Christmas decorations. Ever since being a kid, I have loved bringing out the same decorations each year, finding the perfect tree and lighting up our home with Christmas cheer. Needless to say, there are some times during this process that the happiness is tested. Normally this comes in the form of Dan and myself yelling at the Christmas tree stand, as it fails to hold up our real tree. Each year, this seems to happen and we were not disappointed in 2013 when it took us over an hour to screw the bolts in tight enough so that the tree would not fall over. 6 days later, the tree is still standing, so I think (touch wood), we are safe.
Christmas is obviously made so much more special with little ones around, and this year Ella seems to have an idea that this time of year is special. Her efforts at calling everything "Chrisas" indicate that she has a clue. She makes this time so joyous and its even more special knowing that this time next year, she will have a little brother or sister to share it with.
I thought I'd share a few of my favourite decorations that make our house feel, smell and look so festive. It's just the most wonderful time of the year….
Each year, it is a Sherlock tradition to get a real tree. Nothing beats the beautiful smell. We have a red and silver theme happening and I just love it!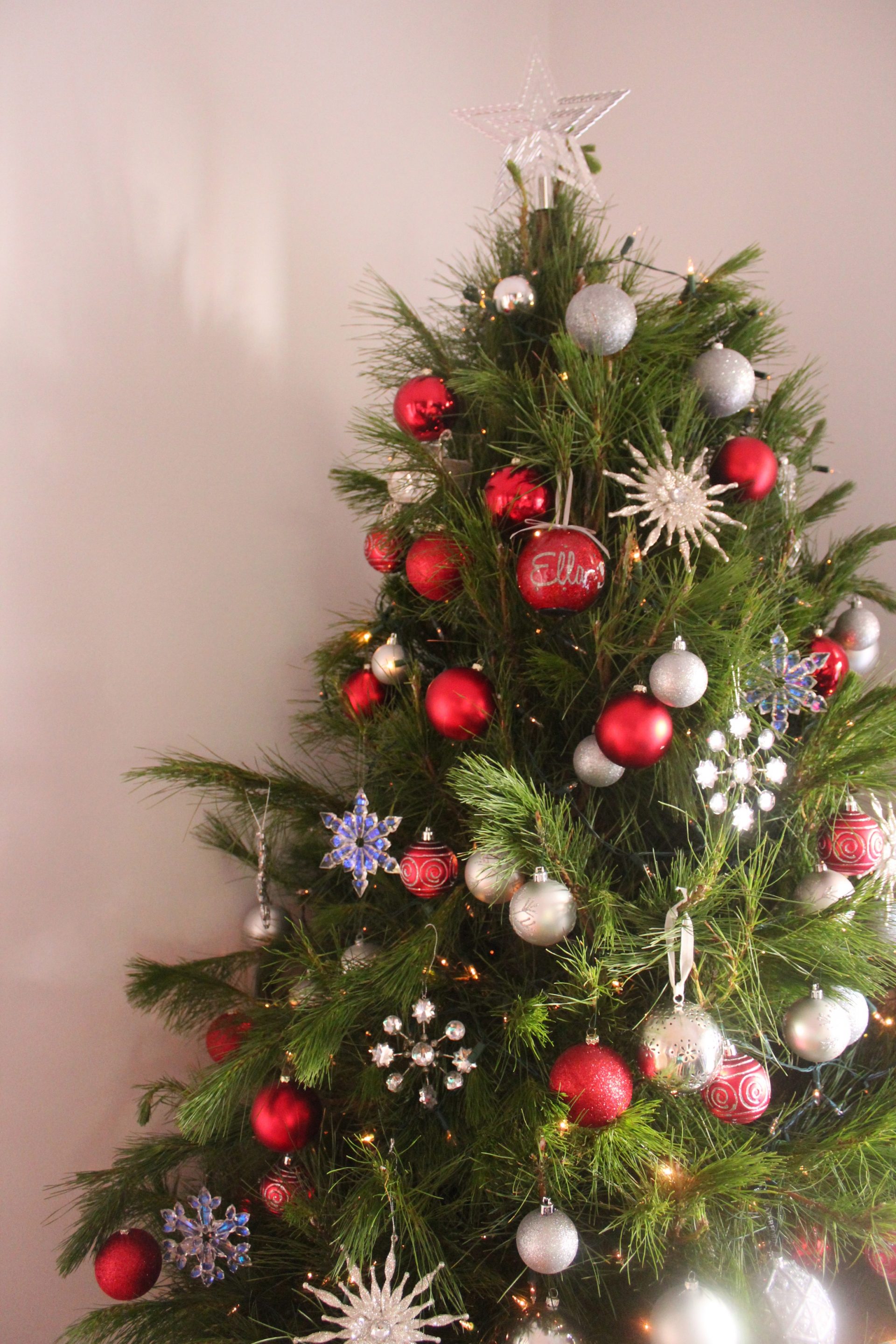 Whilst in NYC on our honeymoon three years ago, I bought some special silver star and snowflake decorations from Macy's and Bryant Park. It's so lovely bringing them out each year and remembering that awesome trip!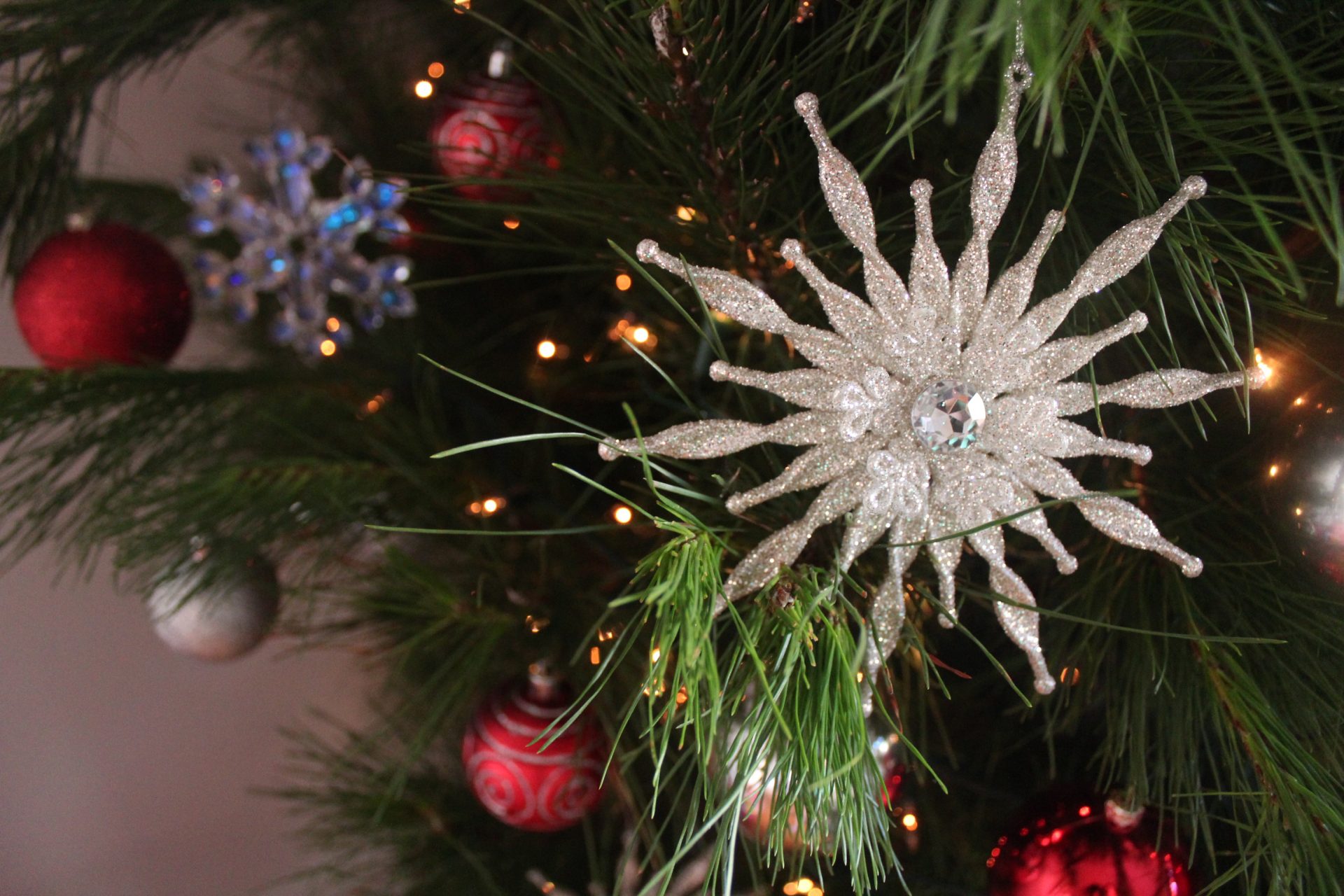 To celebrate Ella's first Christmas last year, I couldn't go past this gorgeous personalised bauble…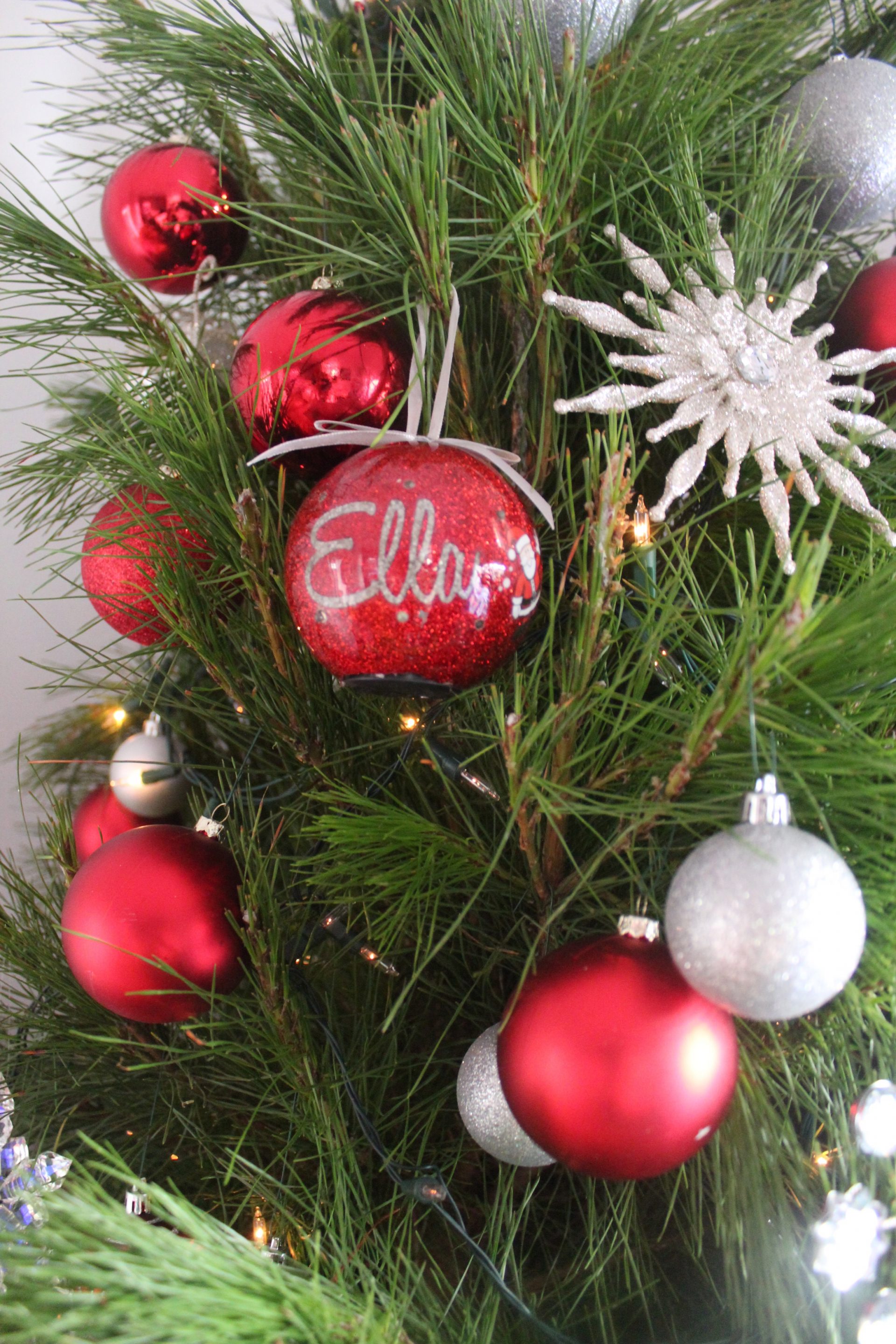 For our wedding day, one of our guests clearly knew me well and gave us this beautiful Waterford Christmas bauble. It sparkles so much at night…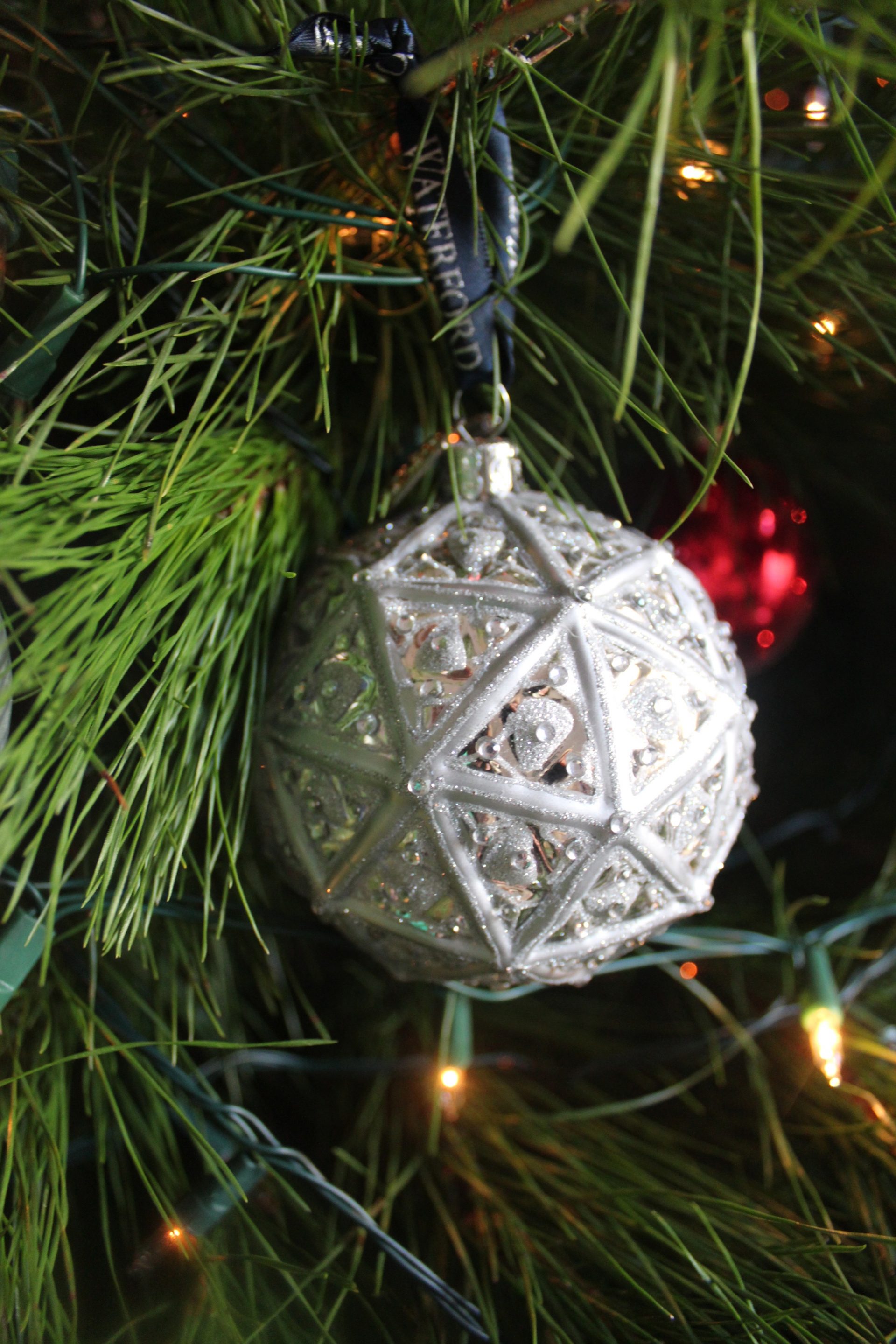 Probably my favourite would have to be our mantle piece, and the gorgeous Pottery Barn Kids stockings that I got last year. It's my ode to a White Christmas, even though it is summer here in Australia!. Our dog Lloyd even has his own. Next year, there will be another one hanging on the ledge…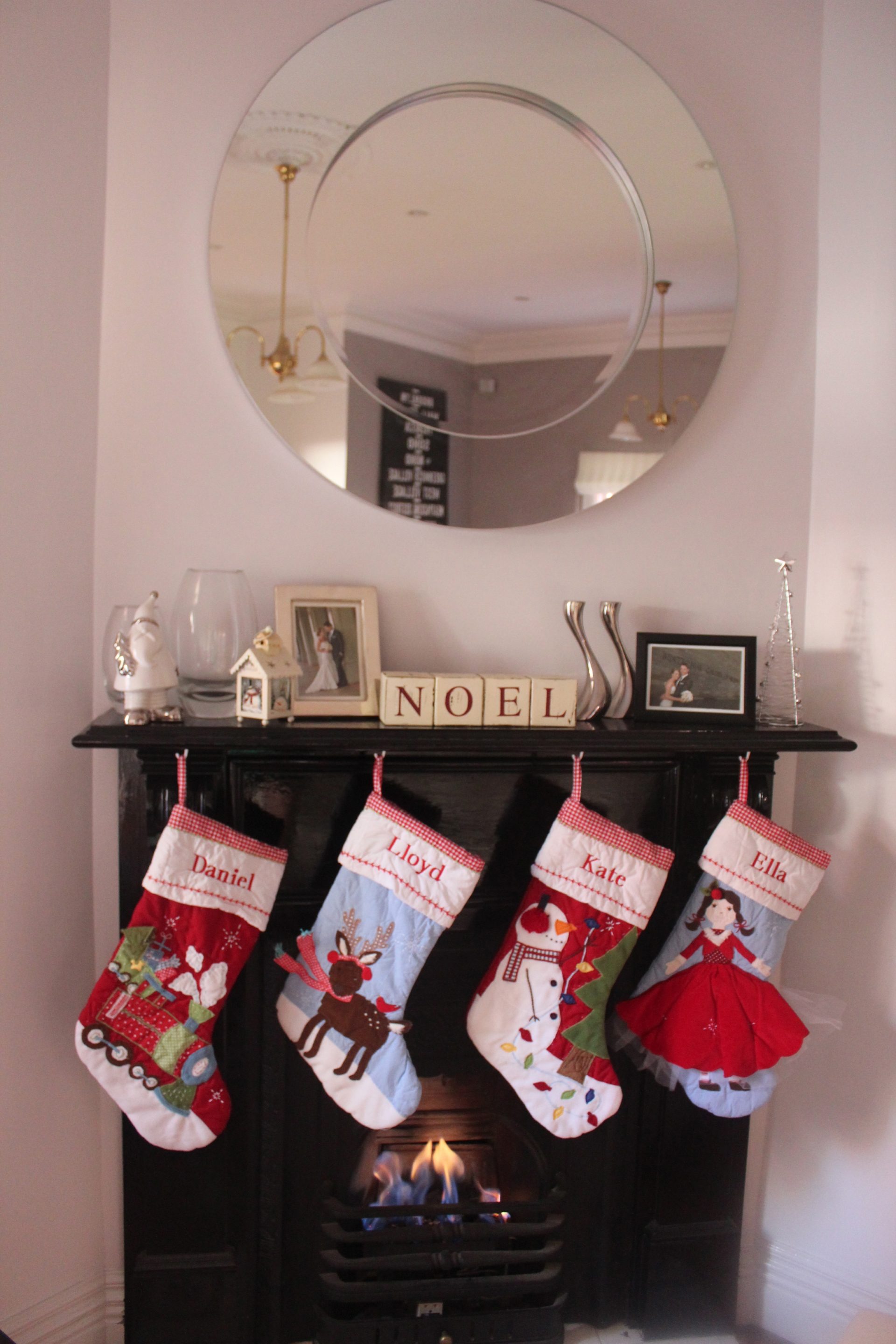 I was given this beautiful minature wooden tree a few years ago. Each tiny wooden figurine dangles in the sun. Ella loves to tap each one as it sits on our side table in the entrance…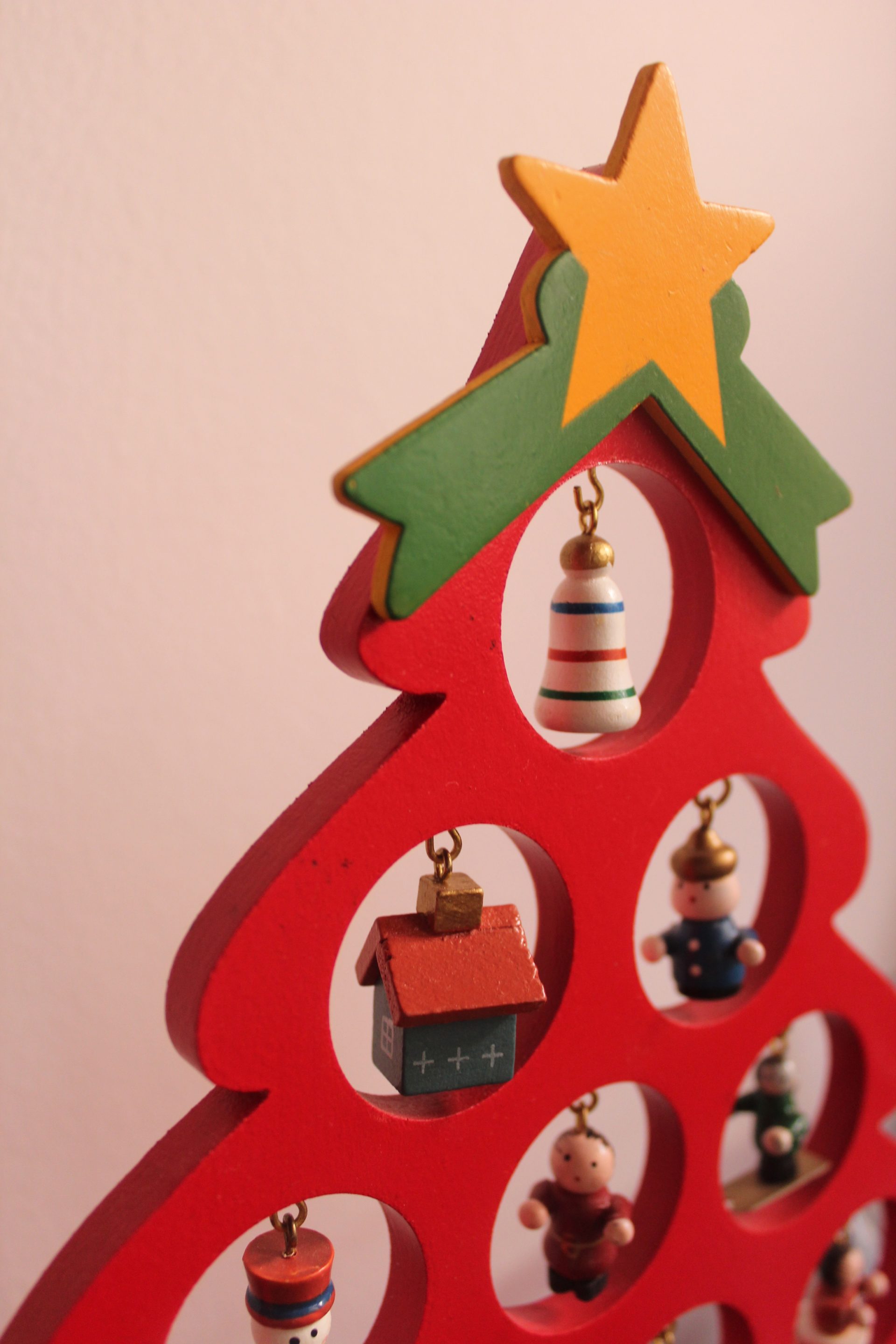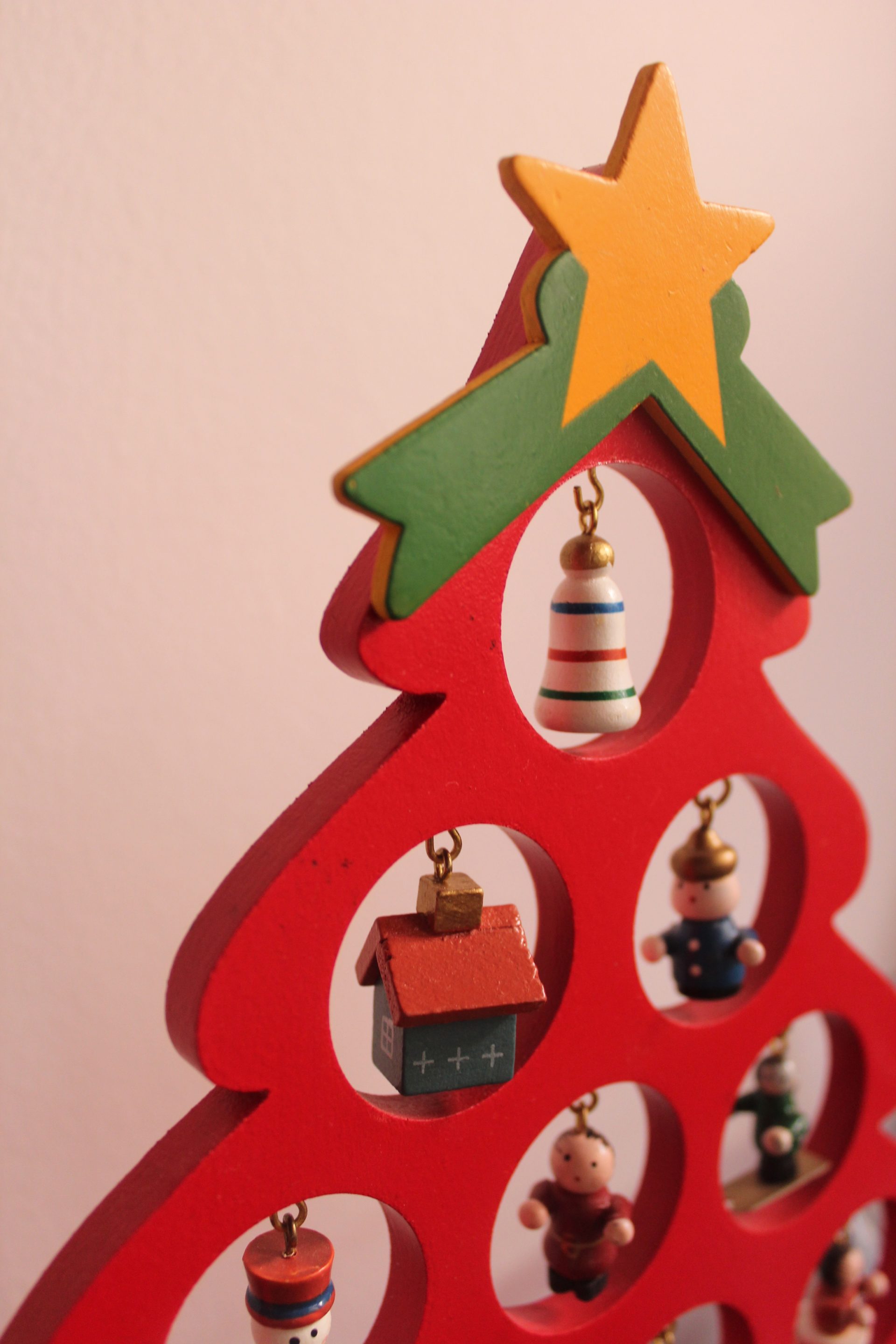 And finally, when I first moved out of home eleven years ago, my little sister gave me this metal Santa Claus. I love his rustic feel and brings back so many memories of celebrating Christmas in all the places I've lived since moving out of home.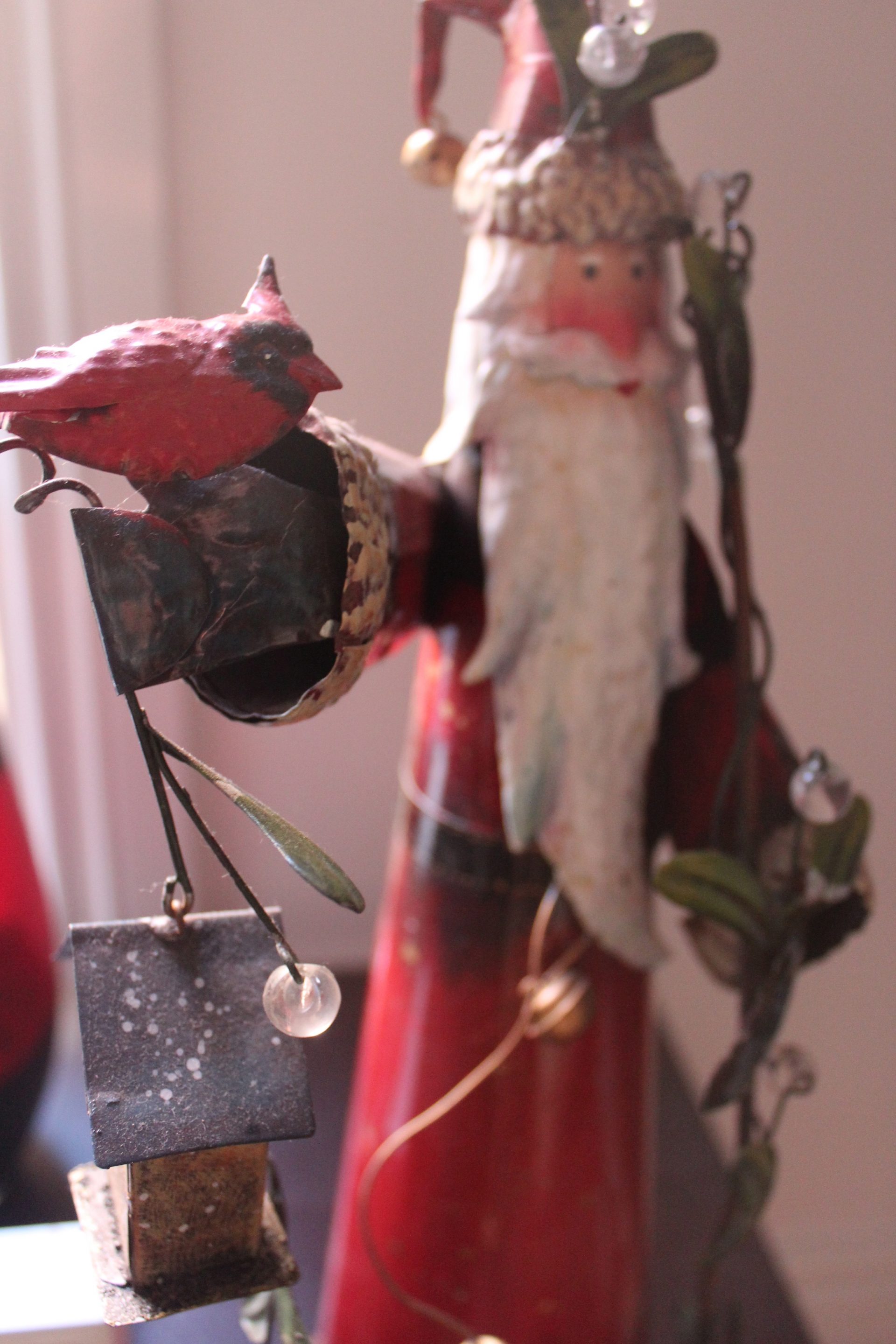 I would love to see how you decorate your own homes. Feel free to share your own special photos on our Happy Ella After Facebook page here.
Merry Christmas Everyone!!!