Who ate all the cookies?
Who ate all the cookies?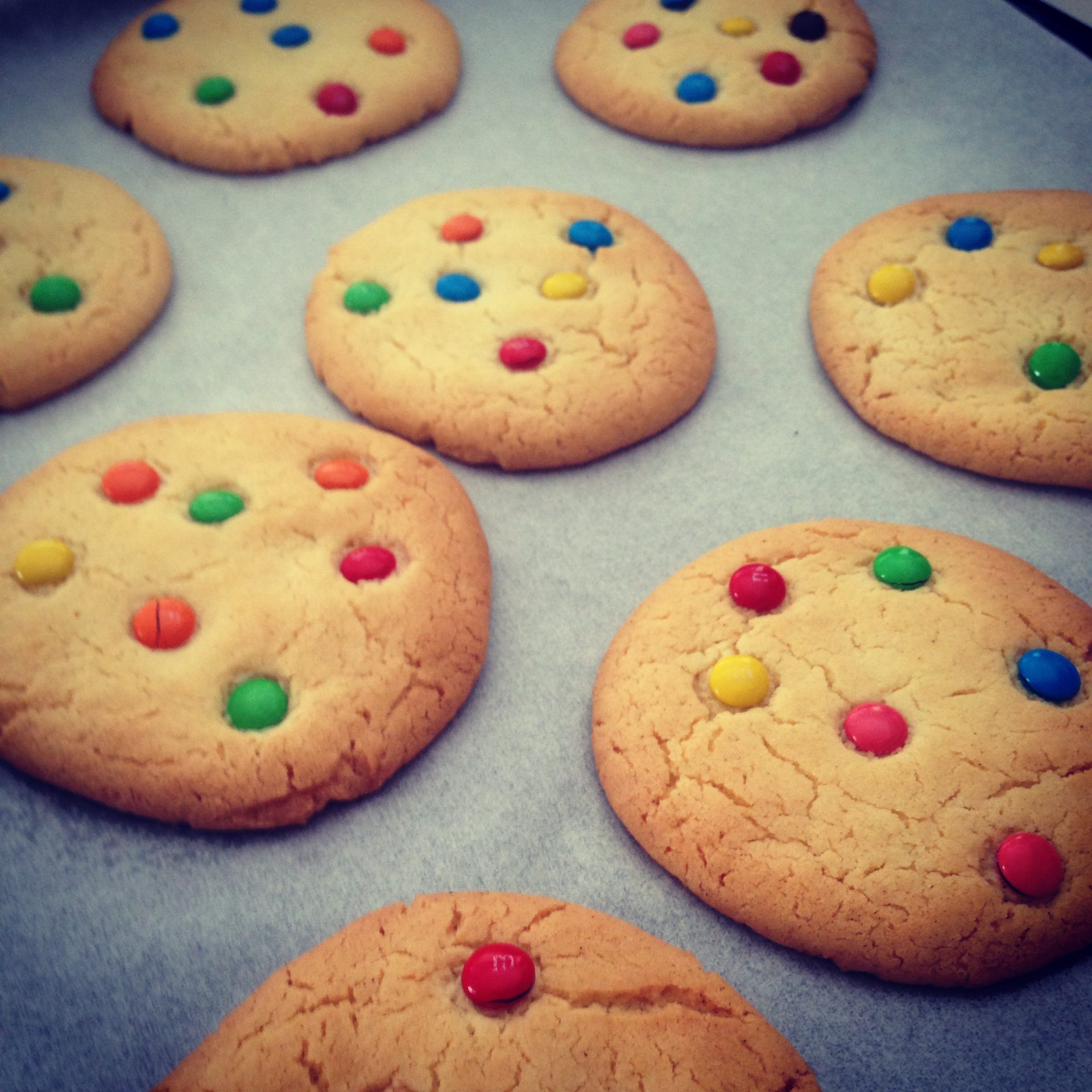 Well I can't believe it's 2014! My little family has been to Port Douglas and Noosa for a wonderful break with family and friends, and now it's back to reality. Reality in Melbourne means a week of scorching heat, with four days above 40C. Hot!!!! With two weeks left of my summer holidays, we've got lots to do. I'm 20 weeks pregnant and this means our scan tomorrow (very excited). We are also finally starting our renovation, and this means moving out of our house for a while, whilst my Hubby works his magic. It also means that this is our last chance to catch up with friends before the school year begins. Ella is at such a beautiful age where she loves playing with friends, and today we are having two special little girls over, along with their Mums for a play date.
Whilst it's not quite the right weather for baking, I saw this fantastic recipe for M&M cookies on Ian Hewitson's show last week. His niece showed how to make them, and thy seemed pretty easy and fool proof. With only a few simple ingredients, they are also pretty cheap to make. A basic shortbread recipe, you simply adorn them with what ever you like. I stuck to yummy mini m&m's and given the fact that Ella's Dad took some to work with him today, they must be yummy! The best thing is, if your kids are a bit older, they will simply love making these with you. As a teacher, I'm always pushing the importance of cooking with kids. So much mathematics involved, and so much fun learning with you!
M&M Cookies (Original Recipe from Ian Hewitson here)
preparation Time: 10 minutes
Cooking Time: 10 Minutes
Cost? Cheap!
Makes: about 25!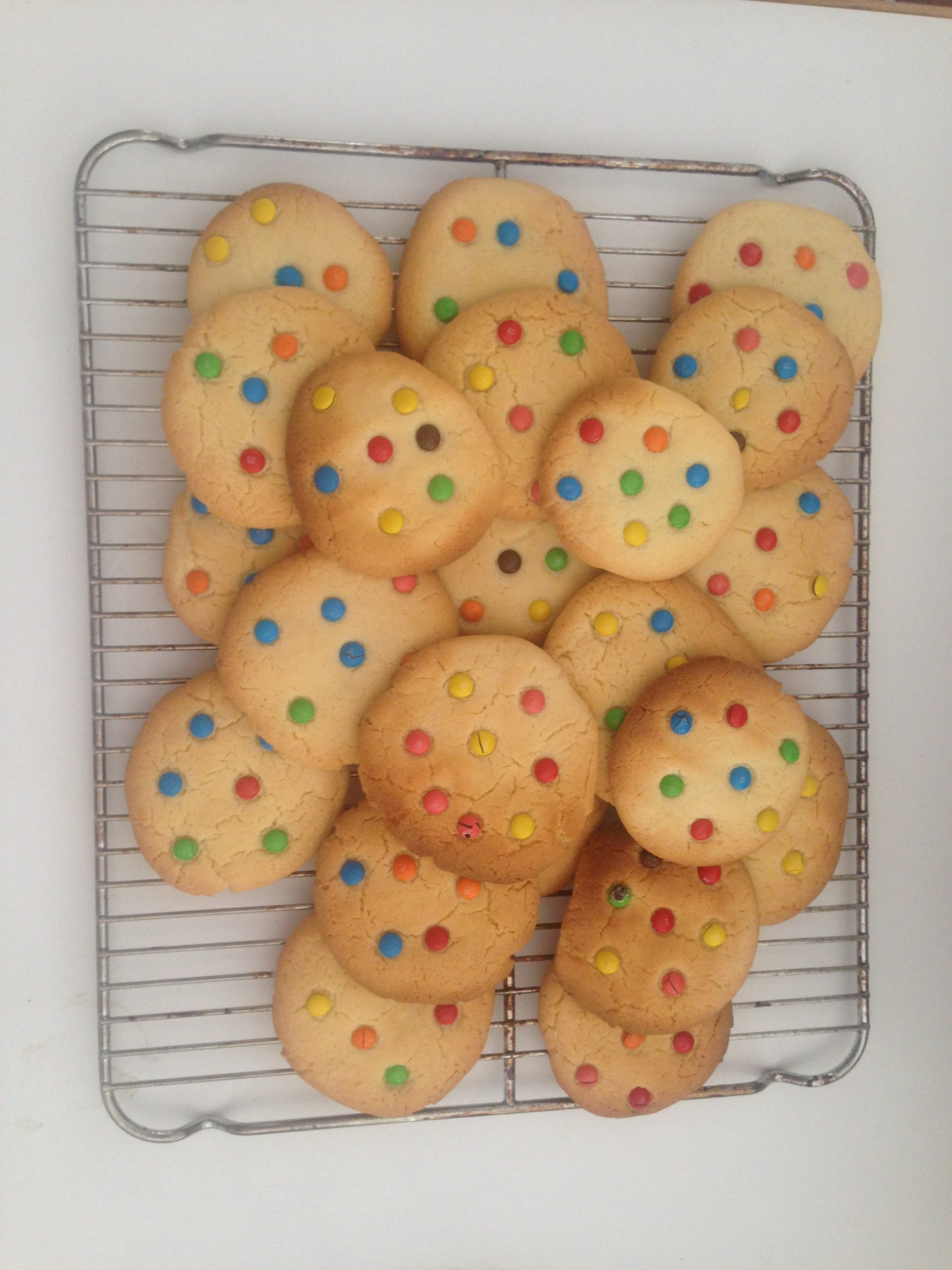 Ingredients
1 cup castor sugar
150 gm unsalted butter, softened
1 large egg
2½+ cups self-raising flour
cooking oil spray
400 gm mini M&Ms
Method
1. Preheat oven to 180°C fan forced (200°C normal).
2. Cream the sugar and butter until light and fluffy in an electric stand mixer. Then add the egg and stir until the mixture is runny.
3. Add 2½ cups flour, all at once, and briefly combine with the electric mixer, before kneading with your hands in the bowl and then on a lightly floured workbench.
3. Spray 2-3 large baking trays with oil and then line with baking paper. (I didn't bother with the oil)
4. Roll the dough into golf ball-sized balls and flatten onto the baking paper with your hand, leaving plenty of space between each one. Then carefully press 5 M&Ms into each cookie and cook in the oven for about 10-15 mins until golden brown. Remove from the oven and set aside for 5 mins to cool and set, before transferring to a cake rack and cooling for another 5 mins.
Tips:
*Make sure you leave a lot of space between the cookies as they spread and rise considerably.
* The trick is to make sure that you get the cookies out of the oven, just before they start to brown.
Given by the expression on Ella's face….I think she loved them!!! I'm sure you and your kids will too!