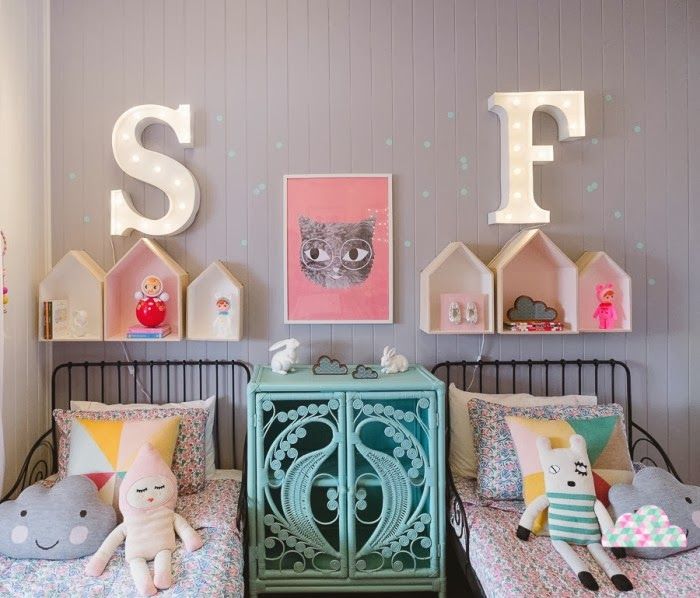 Friday Finds: Girls' room Pinspiration
Friday Finds: Girls' room Pinspiration
This week for Friday Finds, I'm sharing some gorgeous Pinterest ideas for little Girls' rooms (sorry boys). Given that our renovation is in full swing, I've started to think about Ella's room when we move back in, hopefully in just under three months time. We don't know the sex of baby Korber no.2, so we'll be keeping that room pretty neutral. I'm pretty excited however, to give Ella's room a new face lift to reflect her growing interests and personality. Even though I love, loved her nursery (as seen on Babyology here), her old room will become our new room, and so we have had no choice but to change things up!
Here are some ideas that have got me a little excited..
Designed by Petite Vintage Interiors, Freya and Sibila's room was featured on Down that Little Lane this week. The light up letters are just to die for…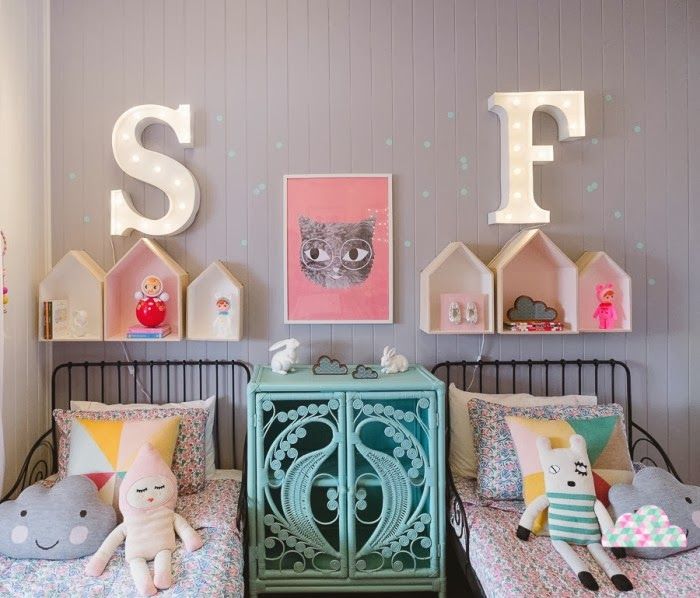 This silver sequinned 'love' cushion from Max & Me (available from Down that Little Lane) is a must have for Ella's new 'big girl' bed!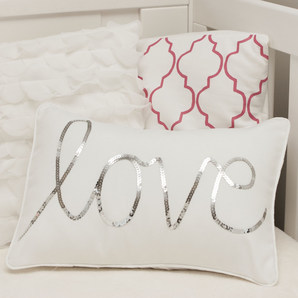 From the Incy Interiros Facebook page, this idea board is just divine…particularly love the cloud hanger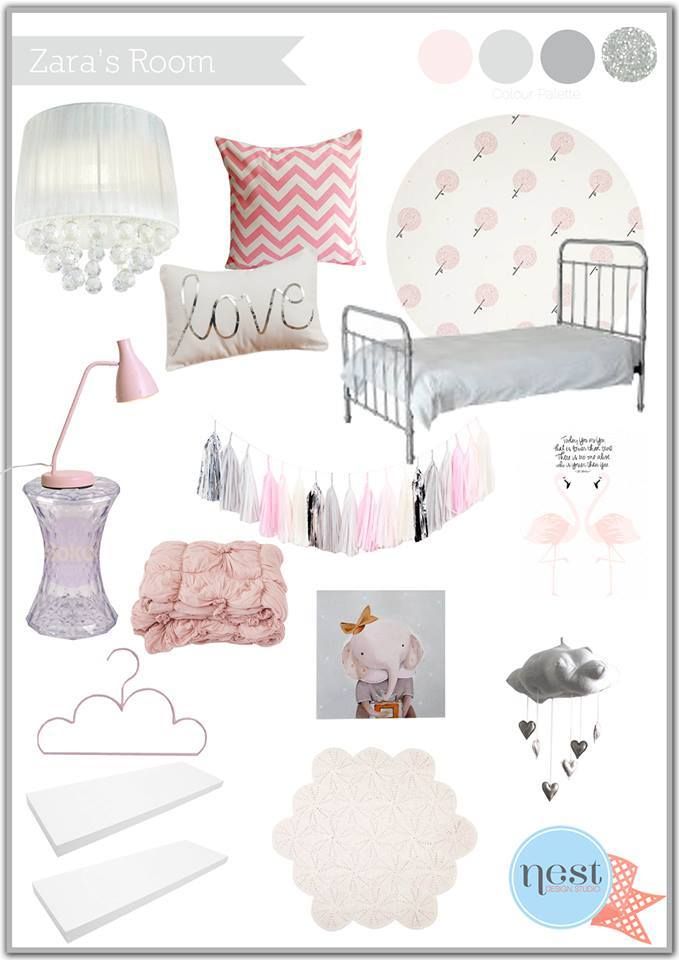 and a little bit more…can't get enough of the pink chair as a side table, and the 'isn't she lovely' cushion by Empire Lane, also available at Down that Little Lane.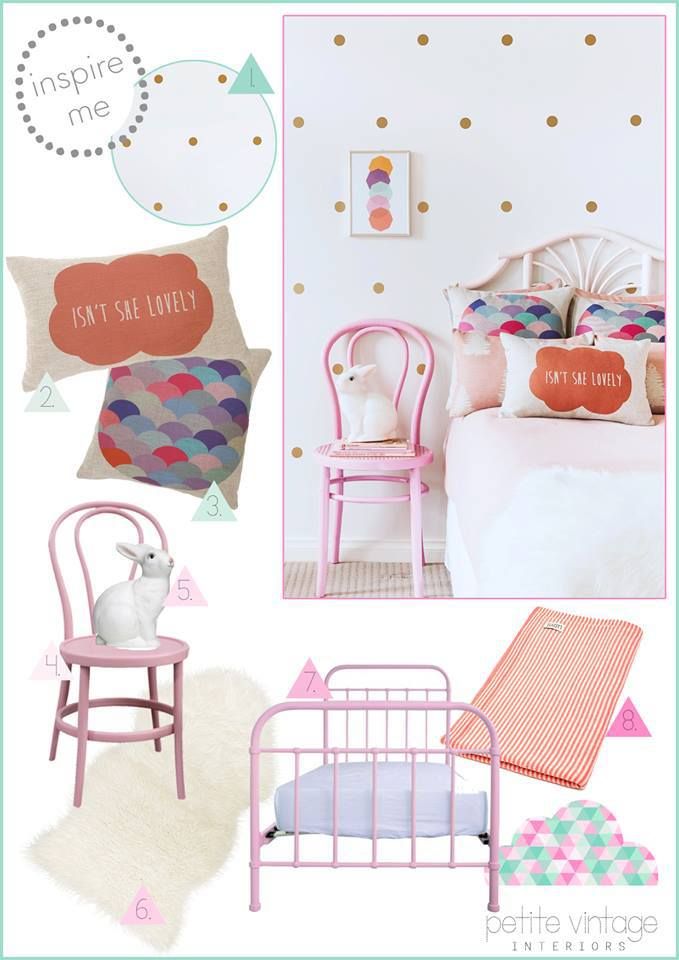 After a few years of pining over these beautiful reading nooks, it is a must do for Ella's new room..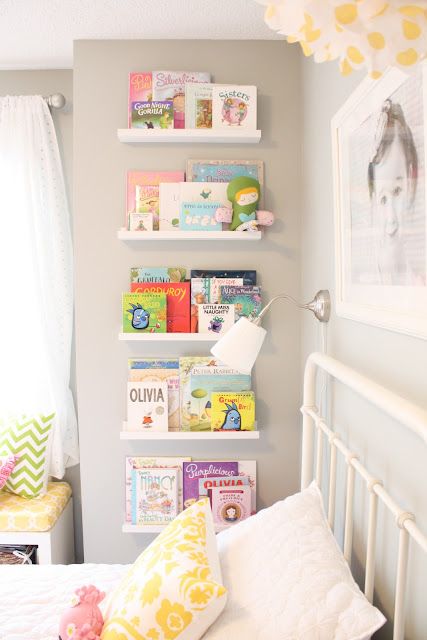 and finally, Holly's room, also designed by Petite Vintage Interiors, has to be one of my all time favs. Such a beautiful room, if I were Holly, I would never come out!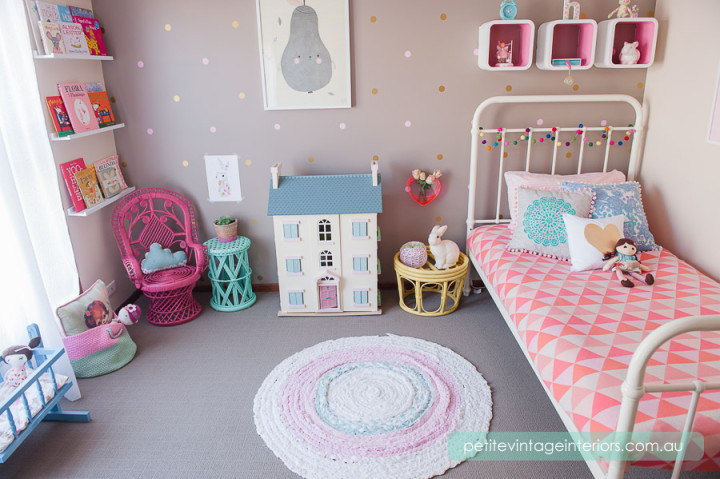 So much to get excited about in these designs. All I can say is thank God for Pinterest!
You can follow my 'Kids' wonderland' Pinterest board here.
You can also follow: Petite Vintage Interiors, Down that Little Lane, Max & Me and Incy Interiors.

*All images are linked to their original source