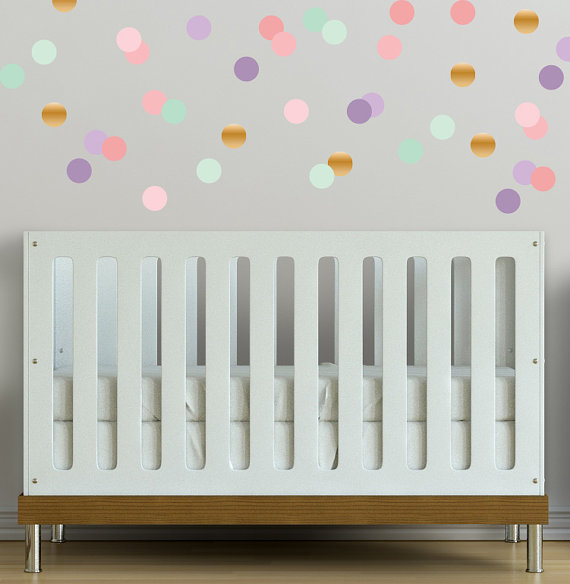 Friday Find: Confetti Dots Wall Decals
Friday Find: Confetti Dots Wall Decals
If you are a Happy Ella After follower, you would know that we are in the midst of a Korber household renovation, in preparation for baby no. 2. I've been scouring Pinterest and Etsy for ideas for Ella's new room, and have come across the most beautiful idea to decorate her walls. Confetti Dot Wall Decals are the 'new thing' in kids' rooms. Easy to apply, with your imagination your only obstacle! They come in a range of colours and sizes, and give any child's room a beautiful, happy, whimsical feel!
There are so many shops, especially on Etsy, that sell these gorgeous dots, but I have found that The Lovely Wall Co on Etsy sell them at a reasonable price, with sensible shipping costs! Here are a few of my favourites from their range:
Bright BRIGHT confetti dots give an amazing pop of colour:
Neutrals and Metallics for a clean, modern look!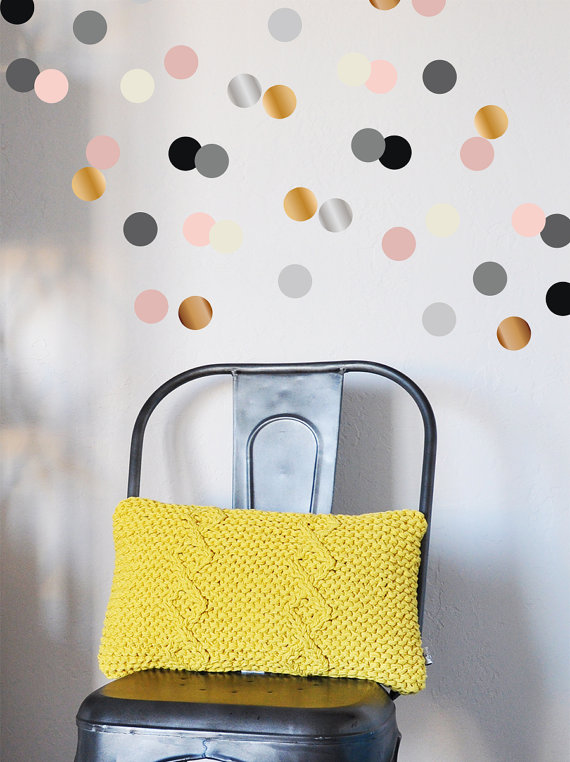 'Very Boy' dots add a playful feel to any boy's room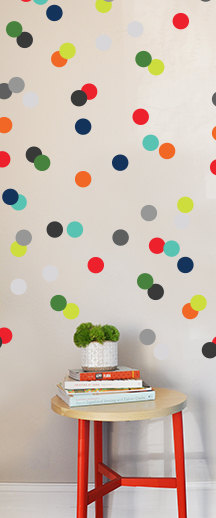 and finally, my favourite, that I am definitely going to purchase for Ella's room is the very aptly named 'Girly, Girly' dots. Cannot wait to get my hands on them!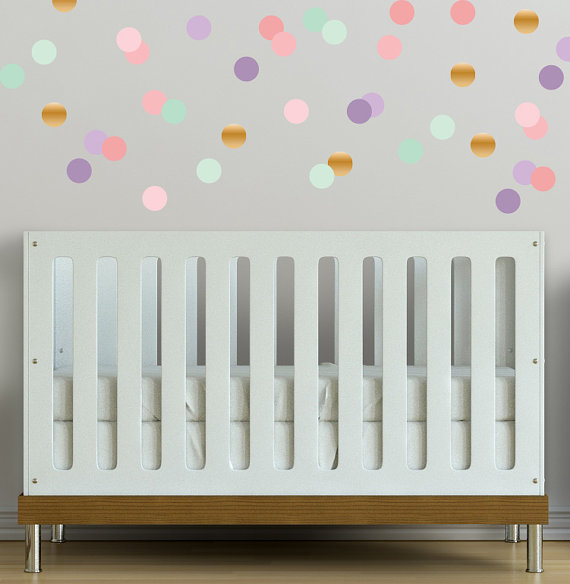 Most sets sell at a price of $56.45 AUD, with $16.45 shipping to Australia. You receive a set of 80 dots, with most of them being re-usable (metallic dots are not re-usable).

Each of the above images is linked to their Etsy store. You can also follow 'The Lovely Wall Co.' on Facebook here.
Incy Interiors also did a beautiful feature of Confetti Dot Decals on their Facebook page today. Syled by Hide & Sleep, it is another example of how to use these gorgeous decorative decals.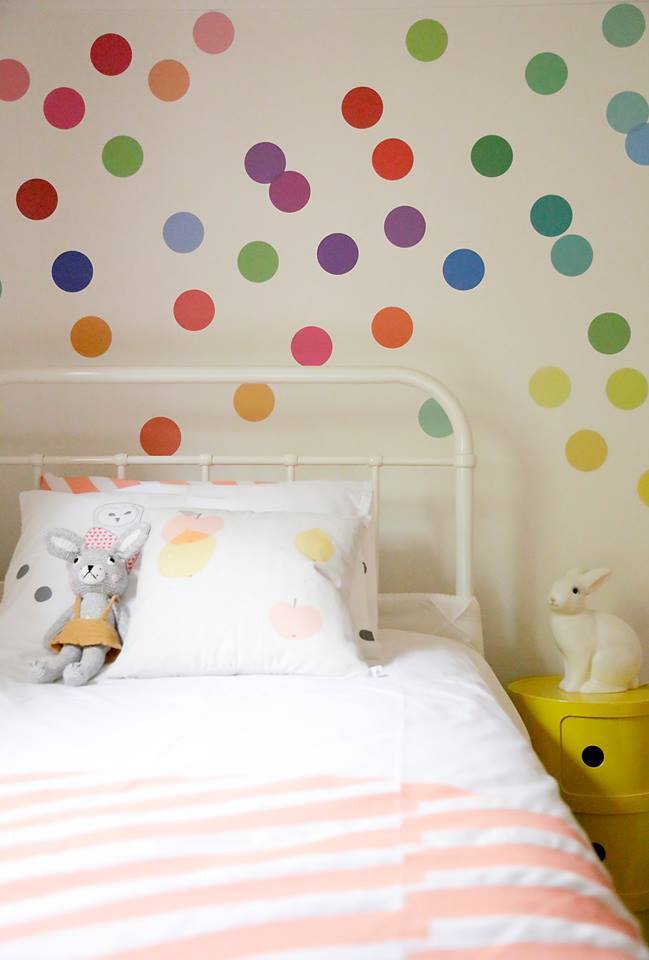 I think they are just beautiful!