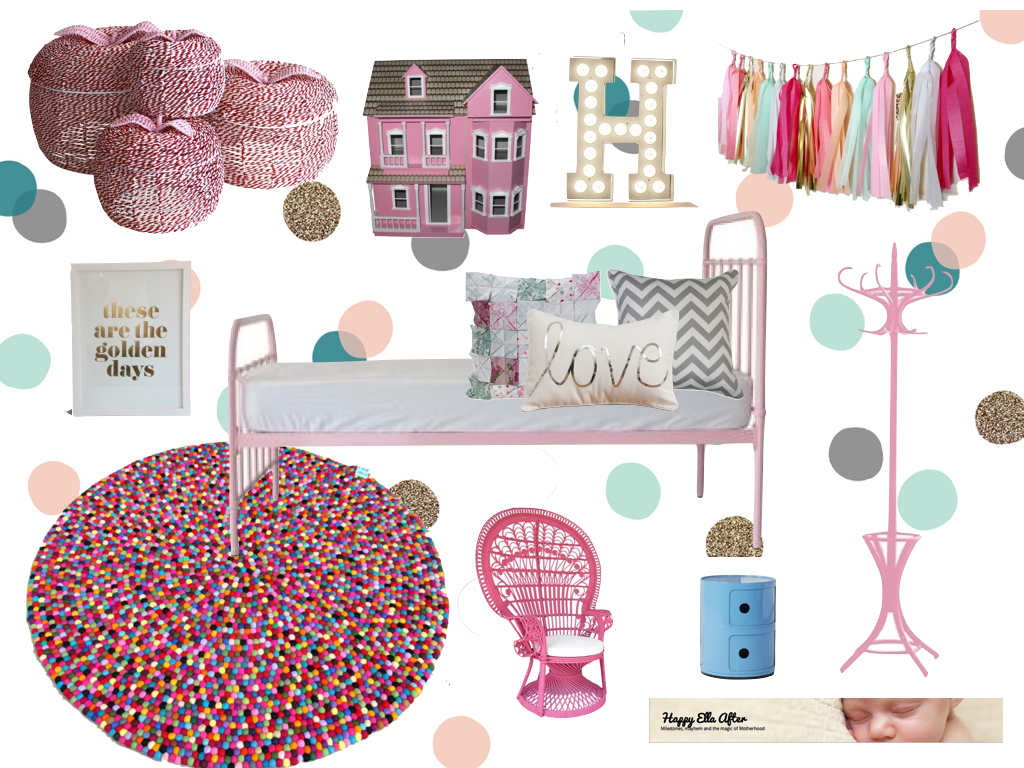 Friday Find: Mood Boards
Friday Find: Mood Boards
Anyone who has been through a renovation knows that the best part is being able to style your new space. Adding in a combination of old and new furniture pieces and home wares is enough to excite anyone. That is, unless you have no idea where to start, what colours you like, or what style you prefer. I've been following some great kids interior designers lately, and have come across their secret – mood boards. A mood board helps you to group together your design ideas so that you can get a feel for how your room will develop and look overall. They are a fantastic and easy way to ensure that your most loved items actually work together before you spend your hard earned cash.
Here are a few mood boards that I've loved of late…
Anything from Belinda @ Petite Vintage Interiors is just divine…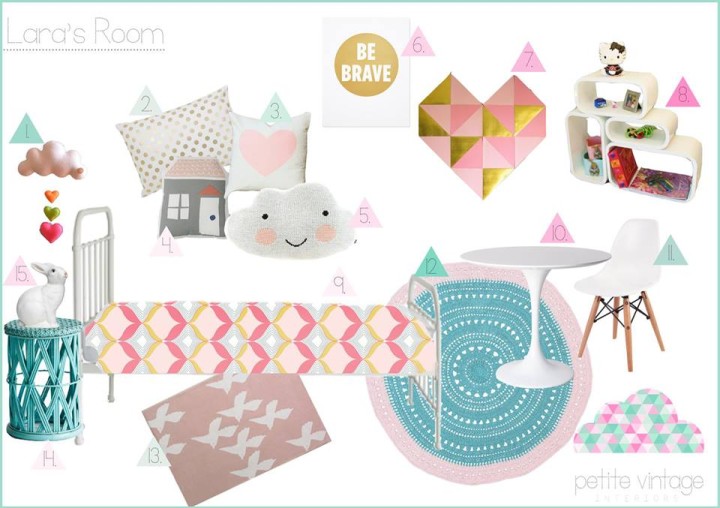 A beautiful sleep space, again from Petite Vintage Interiors…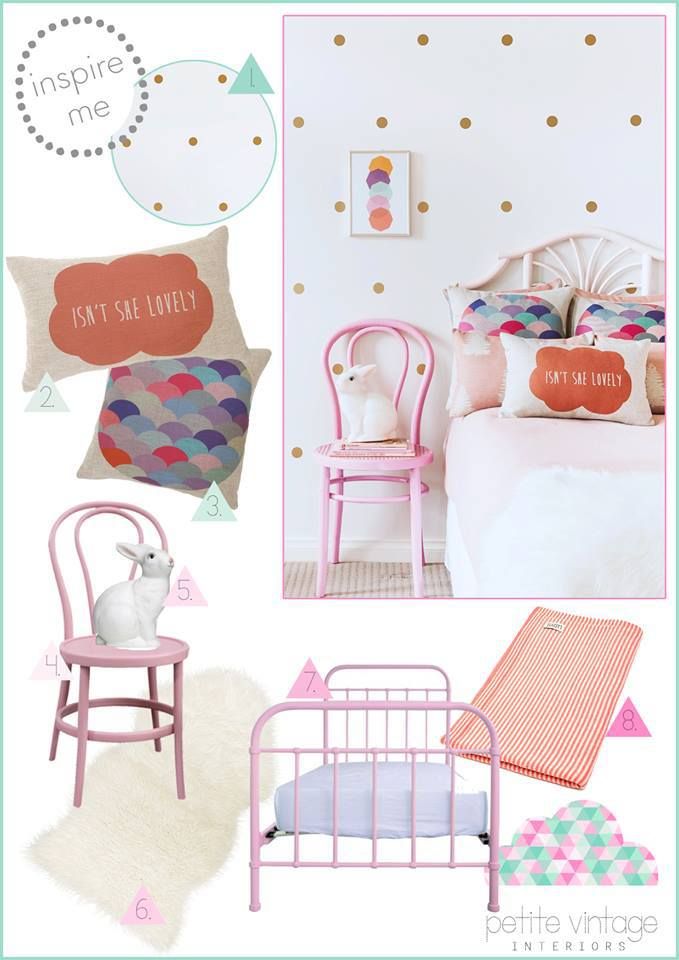 Incy Interiors are the masters of beautiful beds and nursery furniture and this mood board from Nest Design Studio shows how you can combine textures and patterns with style!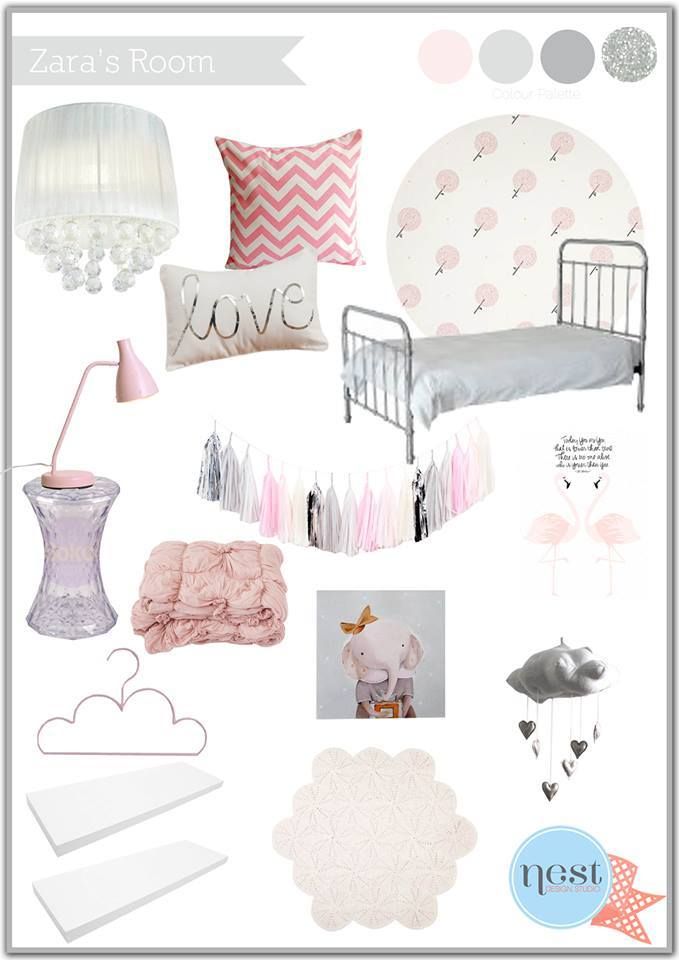 And again, another beautiful pallette….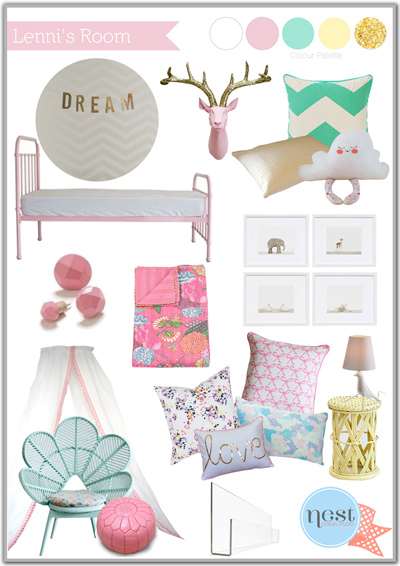 So I decided to give it a go and create my own mood board for Ella's new room. There are apps you can purchase, but I used Keynote on my Mac to create the effect. It also has a great 'alpha' tool to erase the outline around each item and allow me to overlay they them in a collage. What do you think of the result?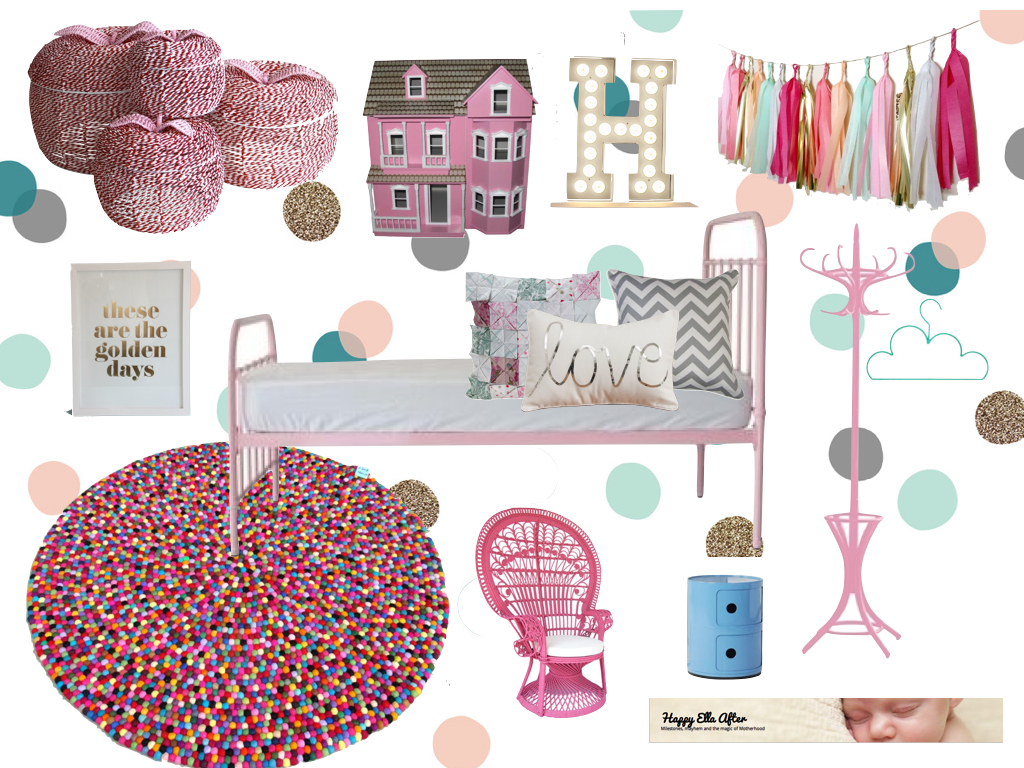 Some of the above items include:
I hope you like my board as much as I do! It's a great idea to get you inspired!

*Images are linked to their original source