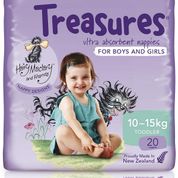 Friday Find: Treasures Nappies
Friday Find: Treasures Nappies

A couple of weeks ago, I was sent a pack from Treasures Nappies. New to Australia, but a long time resident of New Zealand, Treasures have just released their new brand of nappies into Australian IGA stores. I'm always on the look out for new products that would help families, and I was happy to give their range of nappies a try.
Treasures is a high quality disposable nappy, on par with  Australian market leaders, but better value for money. Treasures nappies have been wrapping kiwi baby bums for more than 30 years.
After trying the range, I have to say that I was 100% happy with their performance. No leaks…especially at night. What I loved most was how soft they were. Even the waistband straps were silky and did not have that plastic feel.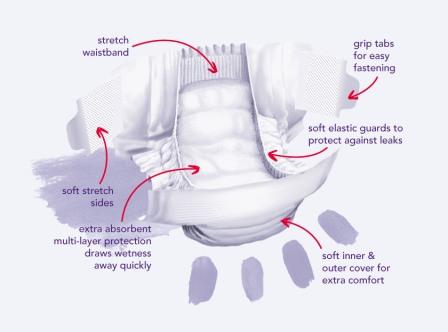 A gorgeous touch is the 'Hairy Maclary' designs that adorn their products. Ella loves these stories and loved seeing the cute characters on the nappies. We tried out the 10-15kg toddler range, and I'd be happy to keep her in them until toilet training finishes!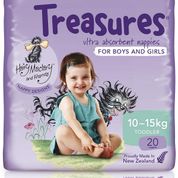 You can visit the Treasures website here, and purchase them in IGA supermarkets.
Stay tuned for a fantastic giveaway in a few weeks time that will help give you the chance to experience this great product yourself!