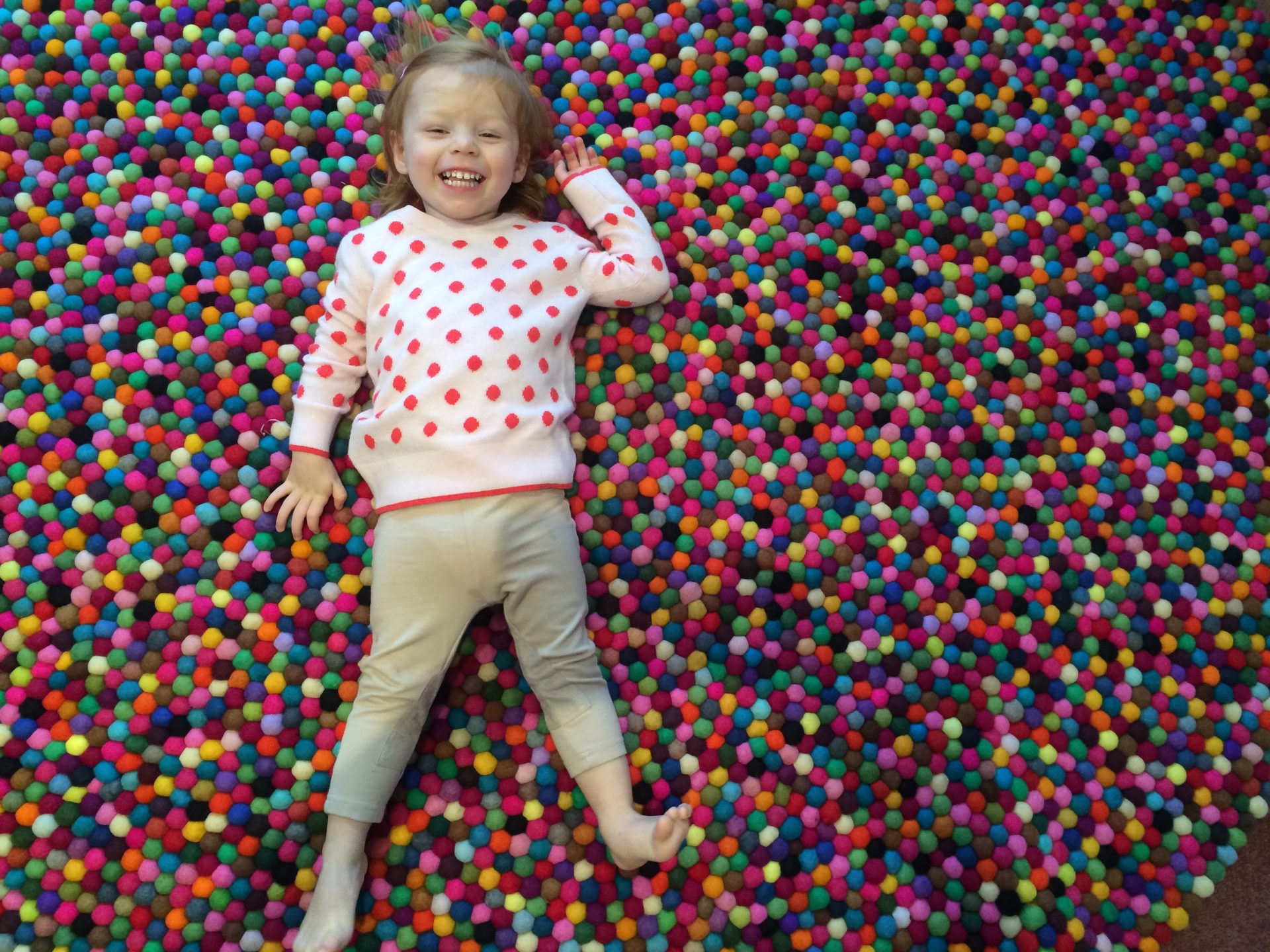 Felt Ball Rug Heaven
Felt Ball Rug Heaven
Last week I posted a picture of a beautiful felt ball rug that we have purchased for Ella's new room after we move back into our renovated house. I've always loved these rugs. They are so much fun and just make you smile when you see them. You can get them at a number of places these days, but I have always struggled to find one in a larger size, and even harder, one that is still made of wool. I have searched high and low for the right rug and the right price, and last week I found it. After posting this photo, I've had heaps of inquiries via my Facebook page, so I thought that I'd share the details with you here.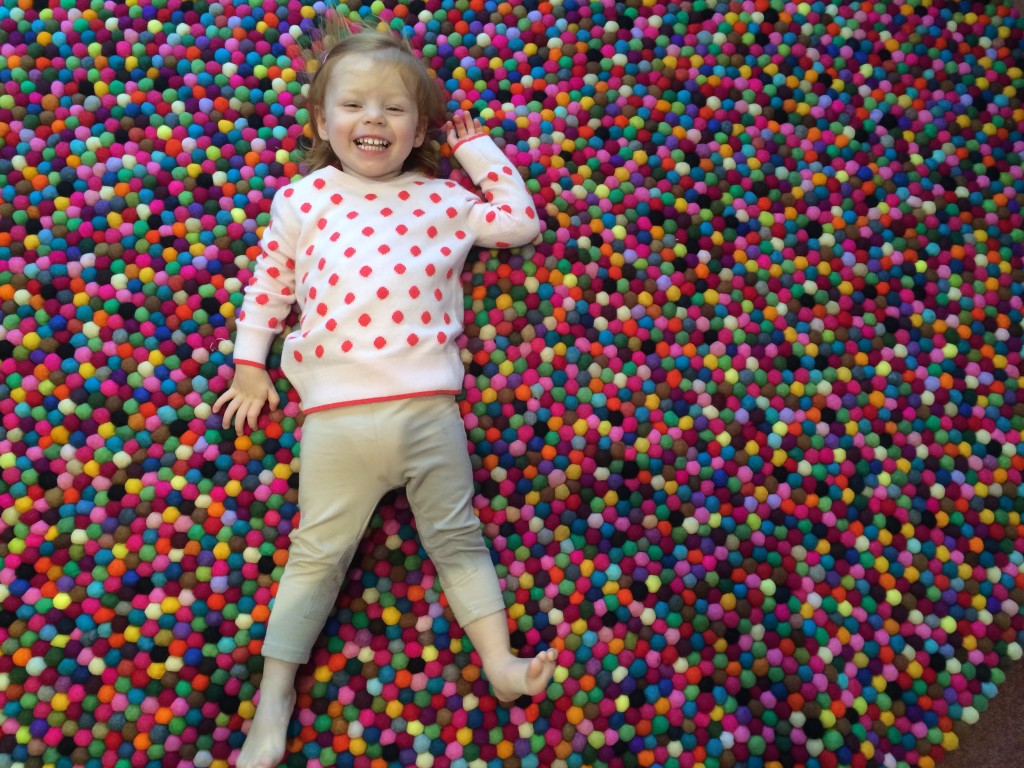 Imported from Nepal, this 200cm in diameter Felt Ball Rug is hand made from sheep's wool. It is just beautiful and the quality is wonderful. At a cost of $650, for a rug this size the price cannot be beaten. I purchased it through Silk Road Rugs on ebay, however they also own 'Harugs' in Mornington and offer free shipping throughout Australia. They have a wide selection of felt ball rugs in different shapes and sizes.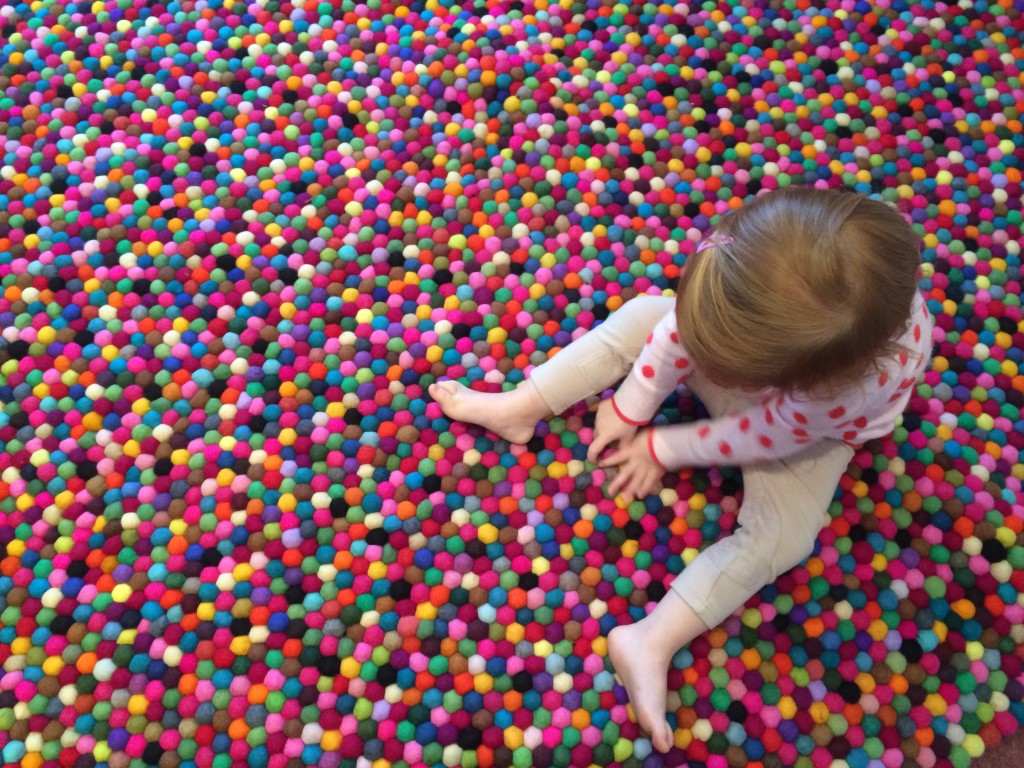 Beautiful quality…
Large sizes for smaller prices…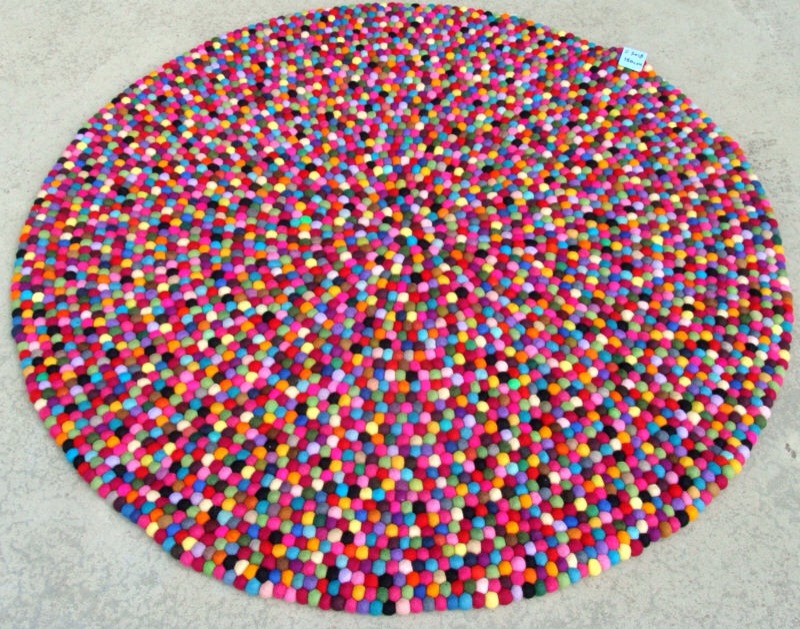 I'm always on the look out for bargains, and hope that this info can help you out if you too, are looking for one of these exquisite rugs for your child's room. I can't wait to share how it looks in her new room!