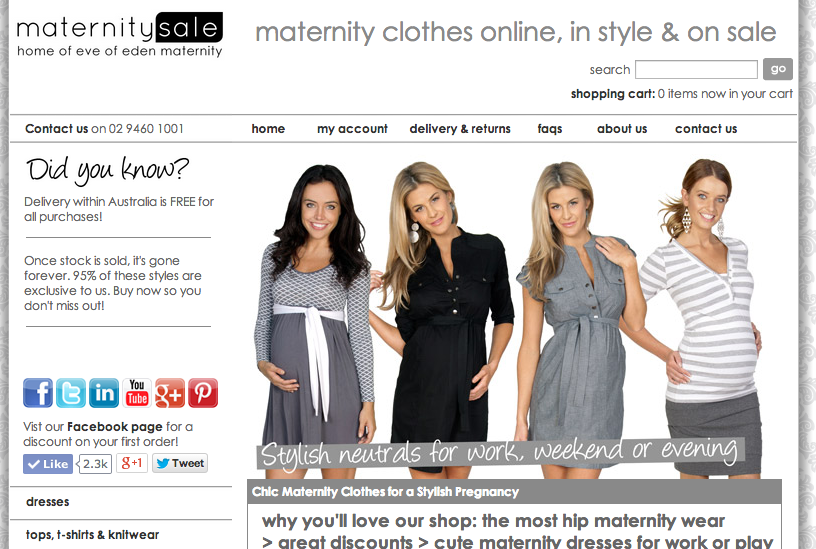 Friday Find: Win a $50 voucher in our Maternity Sale giveaway
Friday Find: Win a $50 voucher in our Maternity Sale giveaway
This week for Friday Finds, I'm giving my 'pregnant' readers the chance to win a voucher towards some fabulous maternity wear. A couple of weeks ago I did a review of Eve of Eden Maternity wear, available through the Maternity Sale website. I road tested three pieces of maternity wear, and can honestly say that I love wearing them!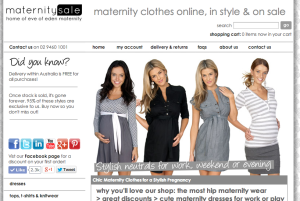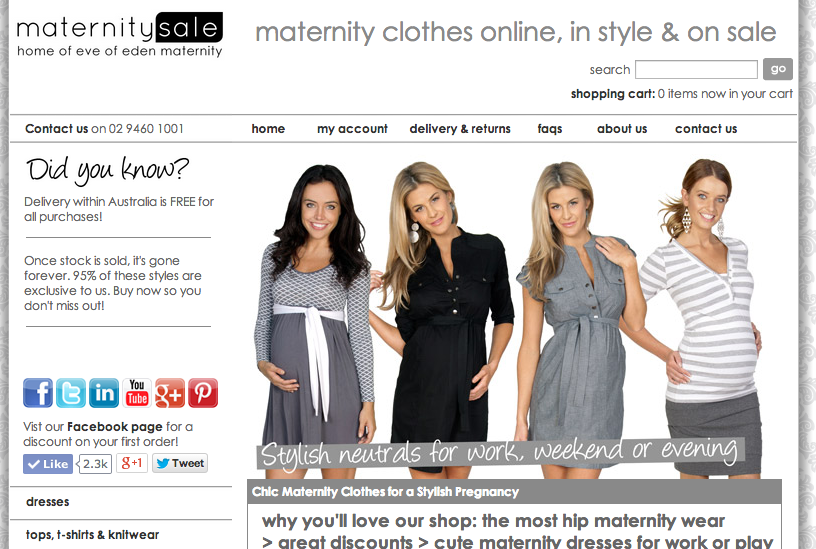 I have found it really hard this time around to find affordable, stylish and comfortable maternity wear. I've been contacted by a few companies who have sent me some great pieces of clothing, and the range from Eve of Eden is fantastic. The team at this great label are offering my readers a $50 voucher to use towards purchasing an item of your choice from the Maternity Sale website. Whether it be a dress, top, pants or other item of clothing, you are set to be comfy and stylish in their range.
This competition is open to Australian Residents only. Entrants need to use the following link to 'like' both the Happy Ella After and Maternity Sale Facebook pages. You can also earn extra points by sharing your favourite piece of clothing from their range in the comment section below. The competition will be open from 8am on Friday 2nd May and will close at 6pm on Thursday 15th May AEST. The winner will win a $50 voucher to use towards any item on their website!
Good Luck!
CLICK HERE TO ENTER OUR MATERNITY SALE GIVEAWAY