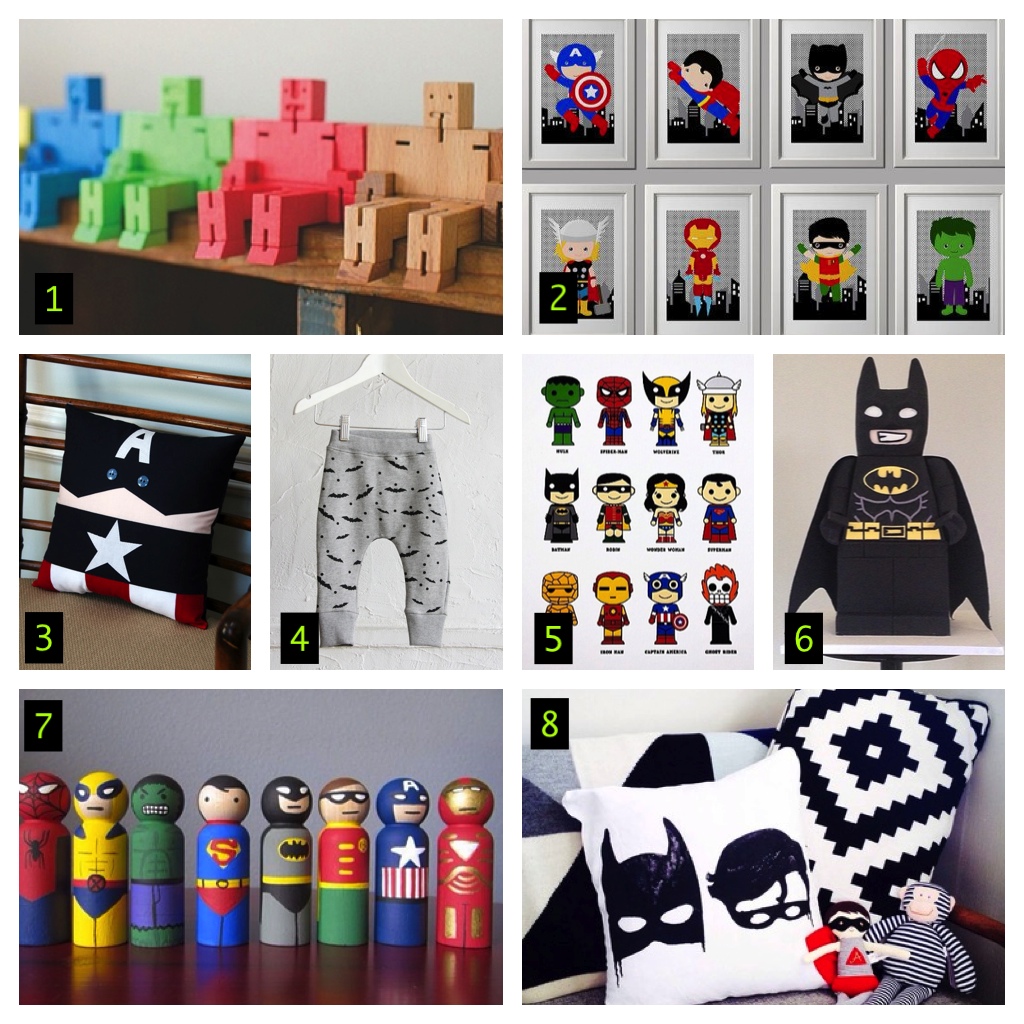 Super Hero Super Picks!
Super Hero Super Picks!
If you haven't been following my Instagram feed lately, then you wouldn't know that I have been swept up in Super Hero Mania. Given the fact that I've just given birth to a son, his Dad has understandably gone a little crazy with the whole 'Marvel' and 'DC' superhero / comic craze, and I have also caught on. My husband loved super heroes as a kid, and he wouldn't be ashamed to admit that he wants to pass on this passion to his son. I've even introduced him to the world of Etsy, as we have scoured the internet for our favourite items for his new room.
There are so many talented people out there who have created gorgeous Super Hero prints, toys and furnishings for kids rooms. Super stylish, fun and cute, they are made with love and will give any room a super hero feel, without blowing the budget. I've shared with you my favourite finds below, many of which I have purchased for Hudson's room after we move back in!!!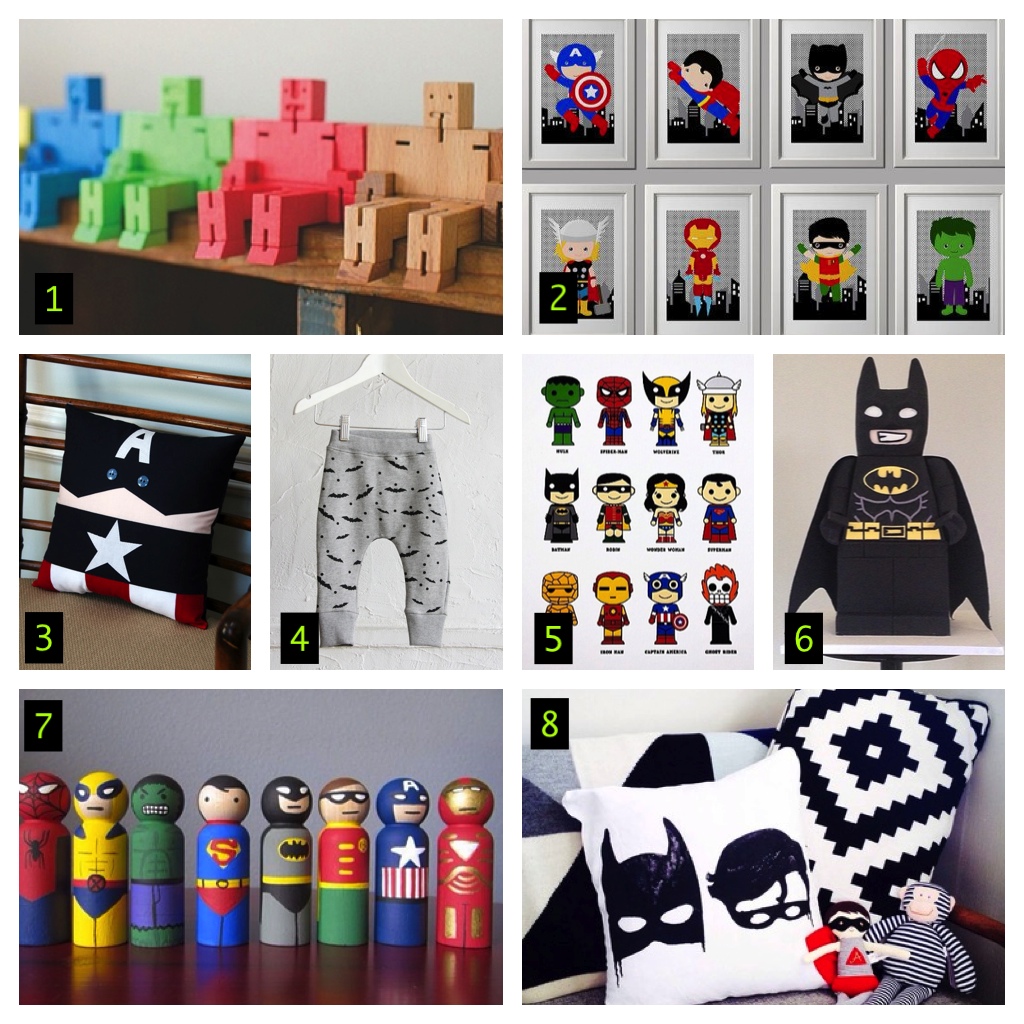 So whether you are in the market for some super hero stuff or not, you'll forgive me for being utterly obsessed with these super cool home wares. I think Hudson's Dad has a lot to answer for!!!