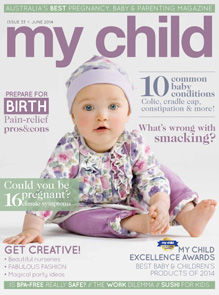 Friday Find: My Child Magazine
Friday Find: My Child Magazine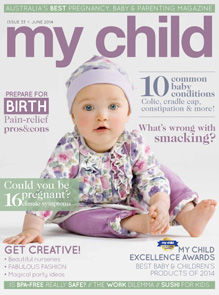 This week I came across a new magazine online – My Child.  My Child is targeted at pregnant women, new mothers and parents of children aged 0-8. It is professionally produced, well-written, beautifully designed and features advice, articles, handy services and cool products for the modern mum. Plus it's independently produced by a small team and the editor from the study in her home – a classic work-from-home mum scenario!
My Child has been published in print in Australia since 2006 and became the third-biggest selling pregnancy and parenting magazine in Australia plus the biggest-selling independently produced one. Now, with their June edition, they have moved from a quarterly print magazine to a free monthly digital-only format, so they can reach parents all around the globe!
What I love most about it are the simple to read features about every day Mums and brands that help families. Much like my own blog, it supports local businesses and features ideas and advice to help parents stay sane! I just love the fact that you can read it from the comfort of your iPad, phone or laptop. If you want to know more about a featured business or brand, you can click away and purchase if you like!
Here are a few  of my favourite snippets from their latest issue..
The most recent 'best in websites' for shopping online for pregnancy, baby and kids' gear..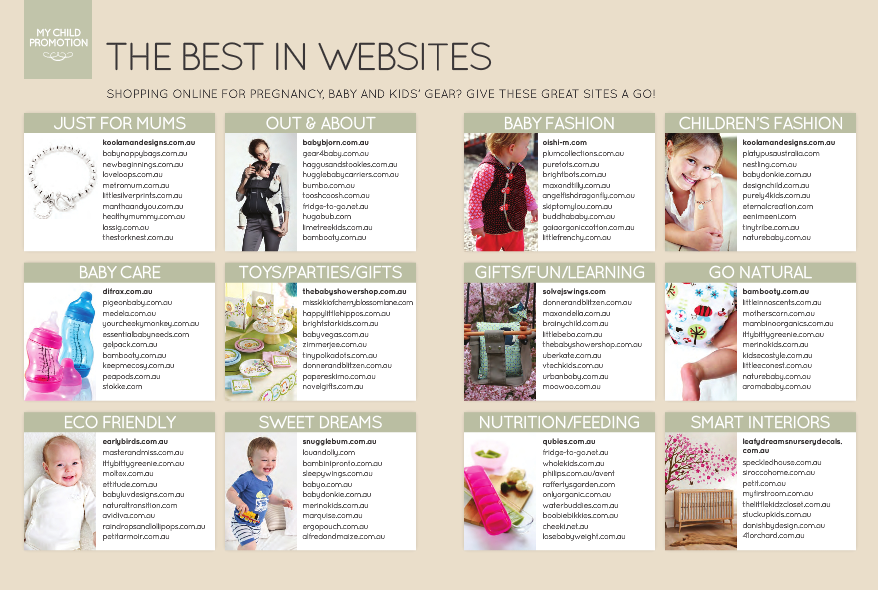 A feature on the latest and greatest in stripes…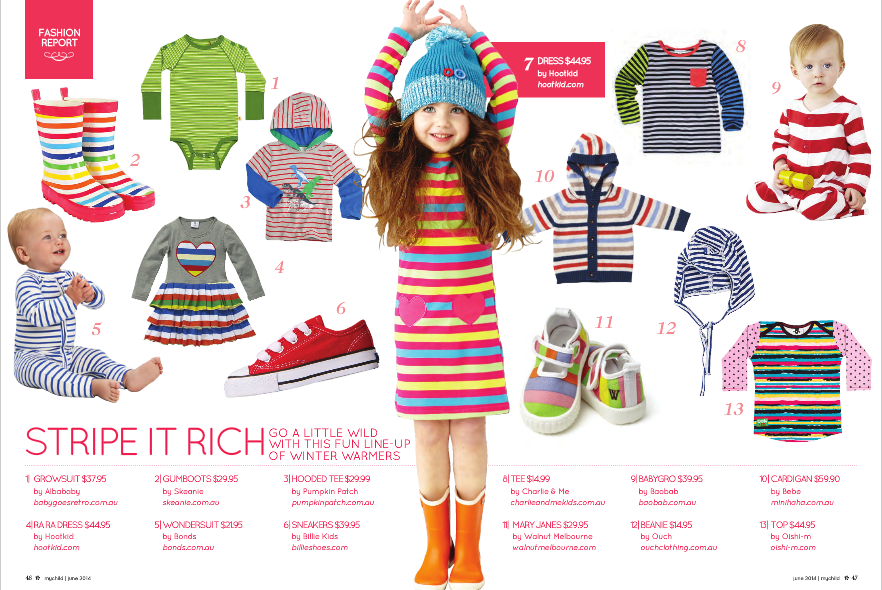 Super cool leggings featuring my local favourite…Kapow Kids!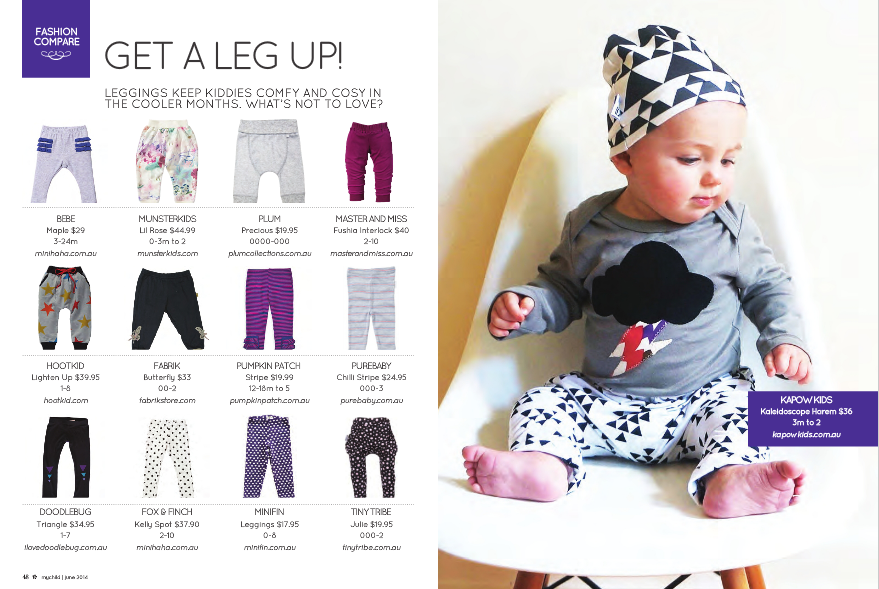 So to read their latest June issue click here:  http://www.mychildmagazine.com.au/magazine/
You can also subscribe the get this delivered to your inbox each month HERE!
A great, local publication for Mums!