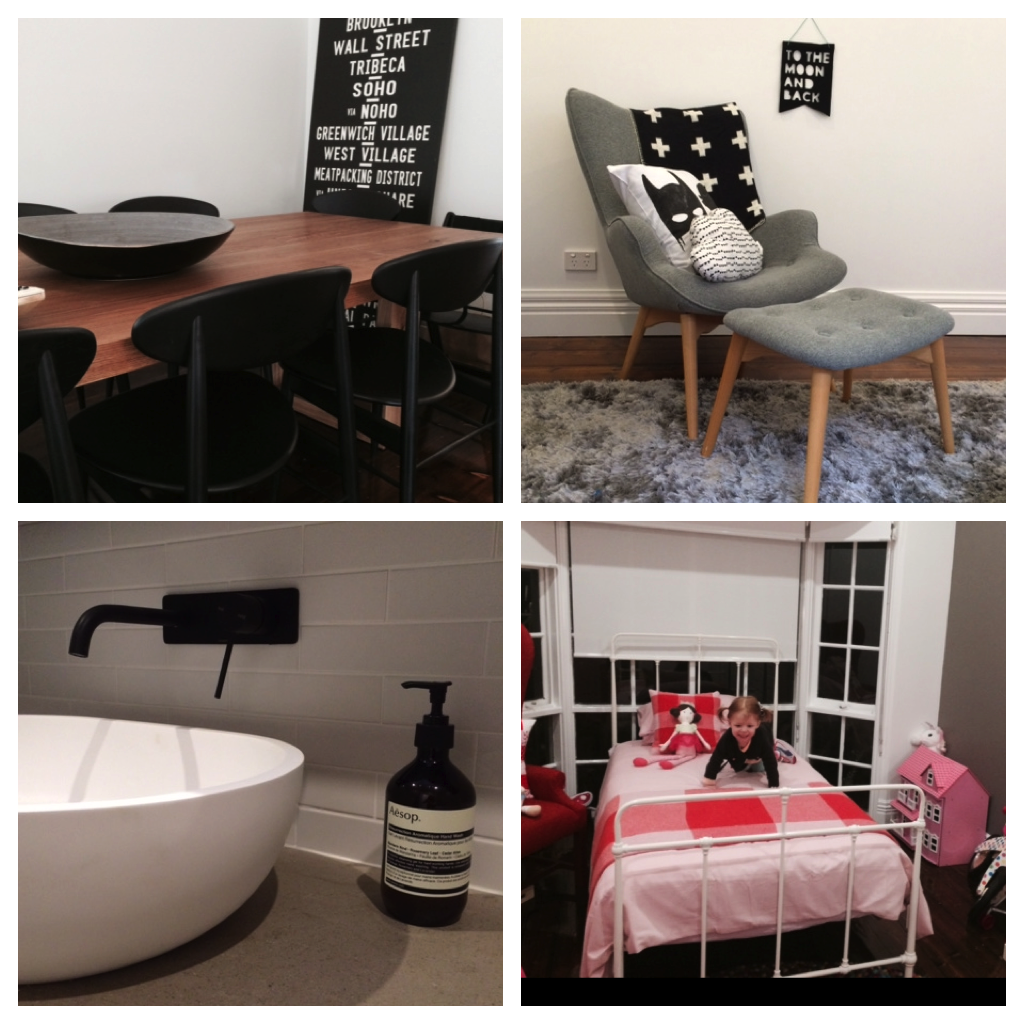 This weekend we moved back into our house after a six month renovation. We had originally attempted to complete the renovation before Hudson was born, but as you know, he had other plans. We had decided to renovate our two bedroom home to accommodate a third bedroom and some larger living space. My husband Daniel, having a background in the industry, took charge and has done a truly amazing job to not only complete the job in six months, but to also create such a homely space that will be a wonderful place for our kids to grow and have fun.
There are many things I've learnt through this process. Namely, the need to have patience and care for your partner, especially when they are involved in the process. Daniel worked on the project seven days a week, before and after work, whilst running his own business. Weekends were focussed on completing work that he could do himself. It was a gruelling schedule and what he has created is a beautiful home for his family to spend many happy days.
Being an avid lover of the TV show 'The block', we were excited week in, week out to scope the new rooms and see how they brought together amazing products and finishes. One of the best things about renovating is being able to create spaces to your own taste. It was six months of tiles, taps, vanities, cabinetry, flooring, lighting, paint and interiors. Whilst it was an extremely tiring process, we were thrilled with how it came out.
There is nothing like being in your own home. It's been delightful to see Ella run up and down our new corridor, and play in her new room. Hudson's space was created by sub dividing our old living room, and I'm sure he will love the room as he grows. Our new bedroom incorporates the en suite that used to be in Ella's room. It's still a weird feeling to wake up at night and be in a different, but familiar room. Needless to say we are still unpacking,  and slowly we will get there.
Having a toddler and a newborn and renovating is certainly not for the faint hearted, but I have to say that I would do it all again in a heart beat. Thankfully, we have the support of an amazing family who helped us throughout the processes, and let us live with them for six months. I hope they enjoy having their house back, and the feeling of being able to walk around without tripping over a stray toy!
I think the person who is most glad it is over is Dan. Dan the man is all I can say. I can't thank him enough for all he did. I hope he thoroughly enjoys seeing his family enjoy the home he built.
We still have some finishing touches to complete, and our outside area won't even be started until Spring. However it truly feels like home already. I'll be sharing some snaps of our finished rooms once they are 'completely complete', but in the mean time, here are some of my favourite spaces…
Our bathroom…those black taps…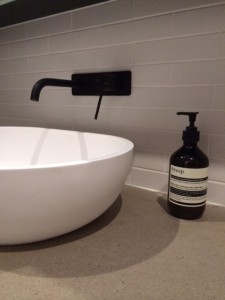 Cannot wait for that first bath…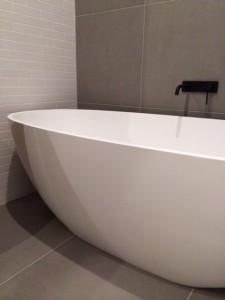 I've never loved a table and chairs so much! Mark Tuckey…I love you!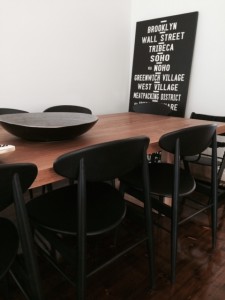 Hudson's feeding chair…love those cushions from Kapow Kids and Little Pop Studio!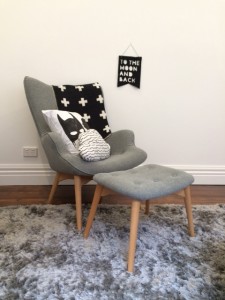 Ella's new big girl bed!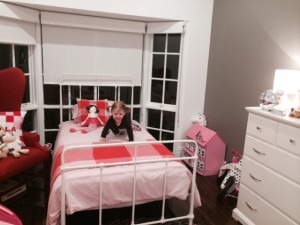 My window splashback…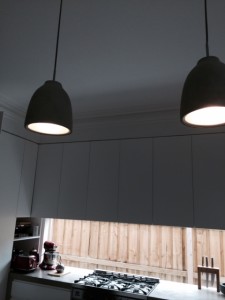 Having an island bench!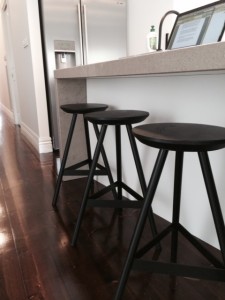 I'll post more photos once we have completely set up. In the mean time, thanks to my hubby, I'll just enjoy being home!