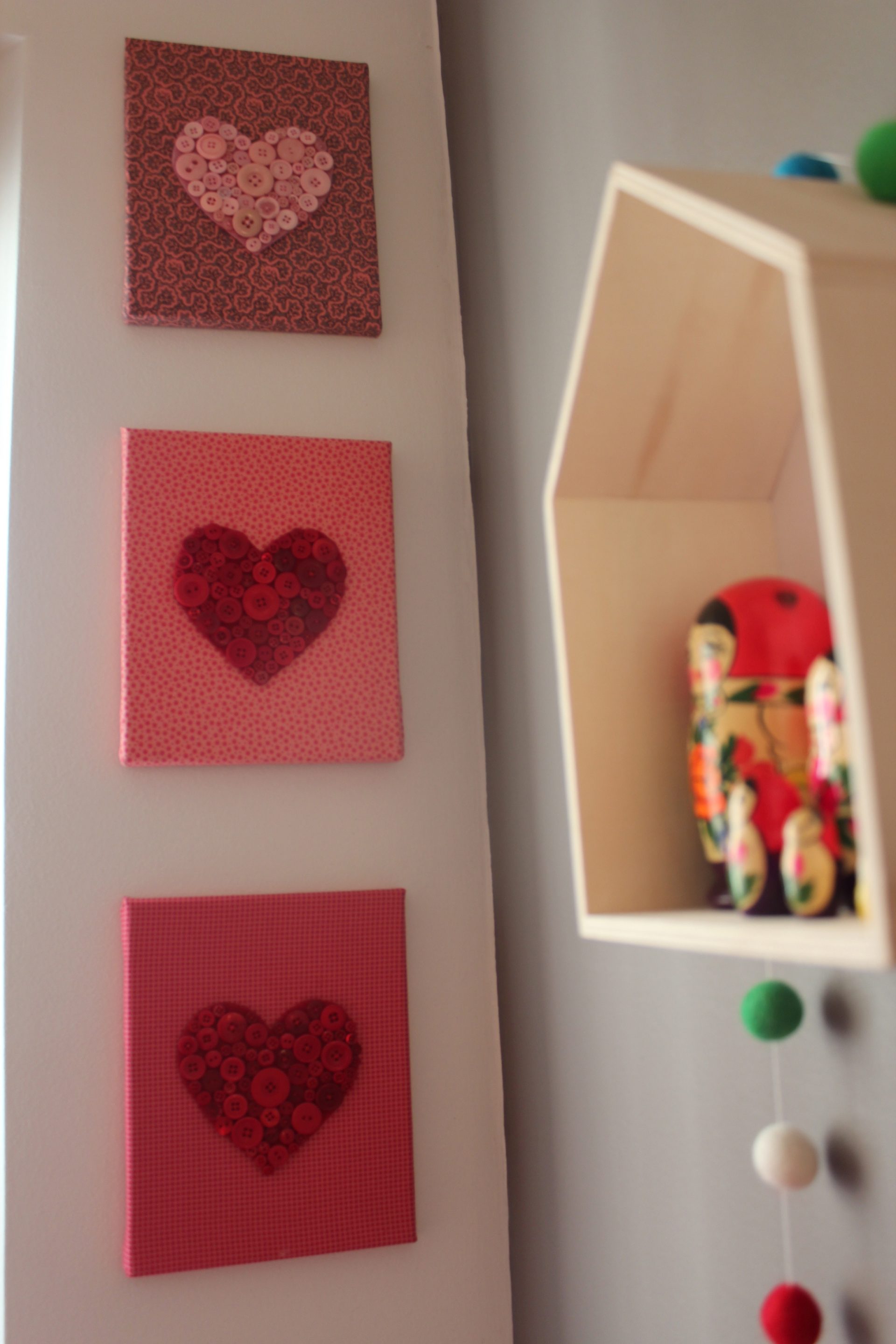 I'm no Martha Stewart, but…
I'm no Martha Stewart, but…
I'm no Martha Stewart, but I have to admit, I do love a bit of DIY crafting. It must be the Primary School Teacher in me. There is nothing more exciting than a glue gun, some patterned scissors and some Pinterest inspiration.
Recently, I've been decorating my kid's new bedrooms. There have been so many gorgeous things I've bought, many from local businesses, but I have to say that there has been nothing better than making my own decorations and adding them to their walls. There is something about knowing that you have put your love into things for your kids. It may not turn out as wonderful as the photo you saw on Pinterest, but if you choose things that are simple enough, you can't go wrong. It's a lot cheaper too, and many businesses have DIY kits that help you to source the parts, but put them together yourself!
Some of my favourites have been…
The felt ball garland. As easy as pie, all you need is some felt balls, thick thread and a needle. I purchased these balls from Felt Foxes in packs of 50 for under $20! This one was made by myself, and Ella helped me choose the colours.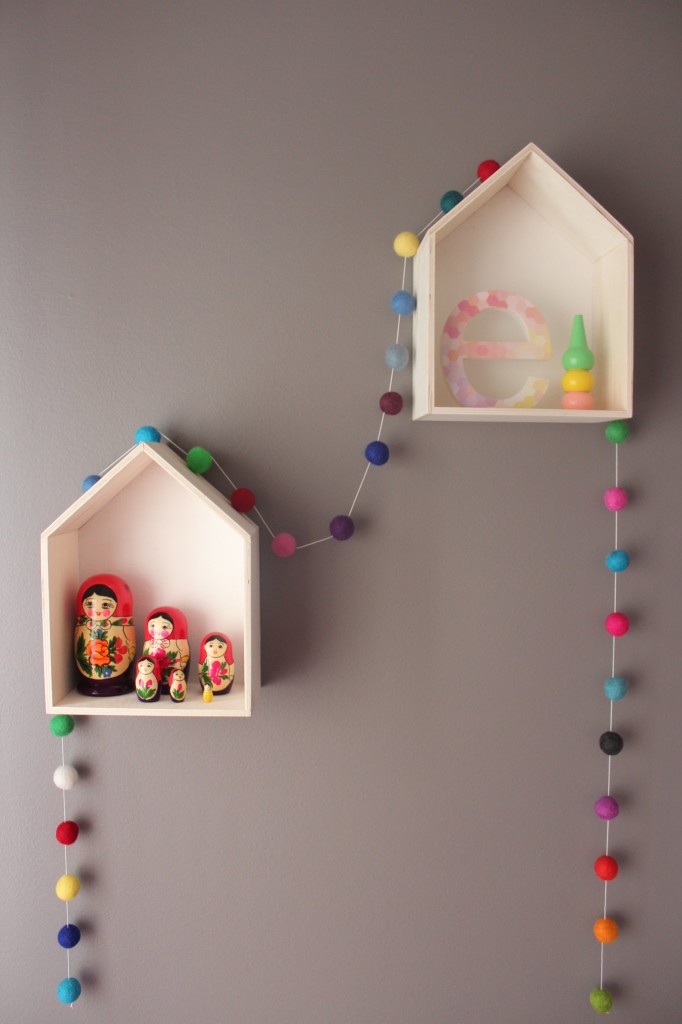 Another garland, this time in classic black. Perfect for a little boy's room. Sorry no, Hudson didn't lend a hand with this one!
This one was made by my dear friend Janine. A name canvas. A beautiful way to welcome people to your room.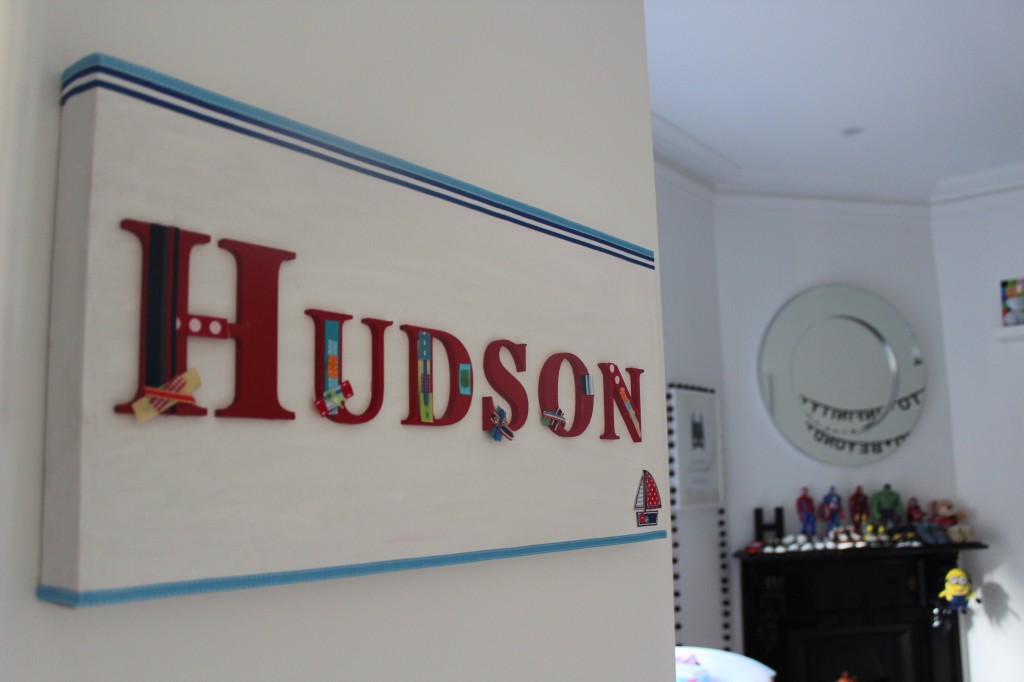 Whilst I didn't actually make these letters, this OMM Design banner allows you to create your own magic, words of wisdom and inspiration! I reviewed this product last week and you can read it here.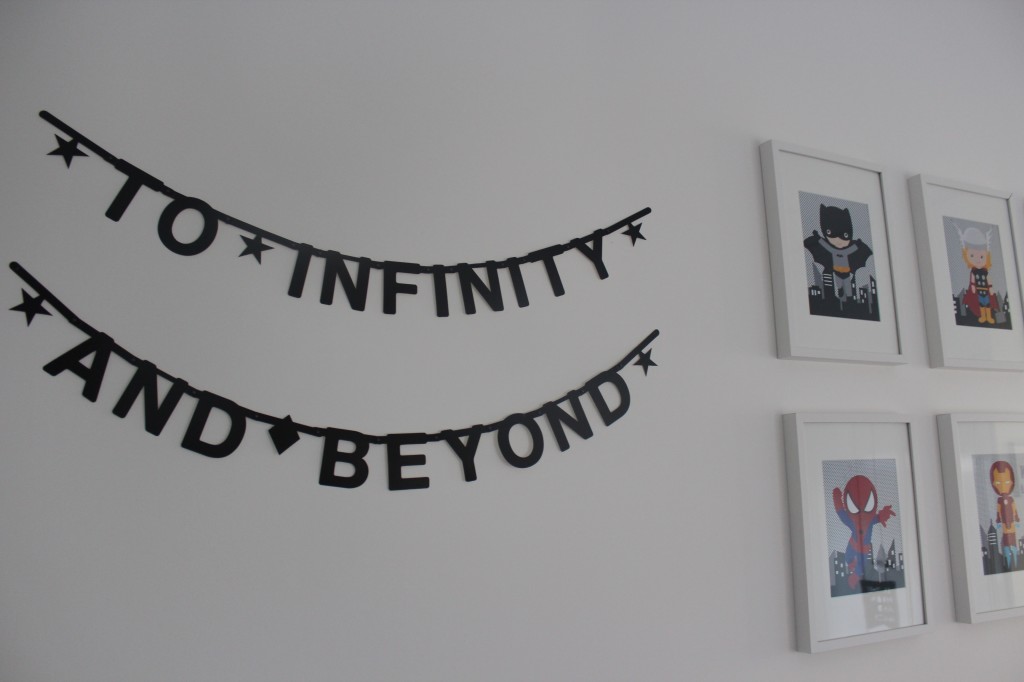 A simple Tea Towel in an Ikea Frame!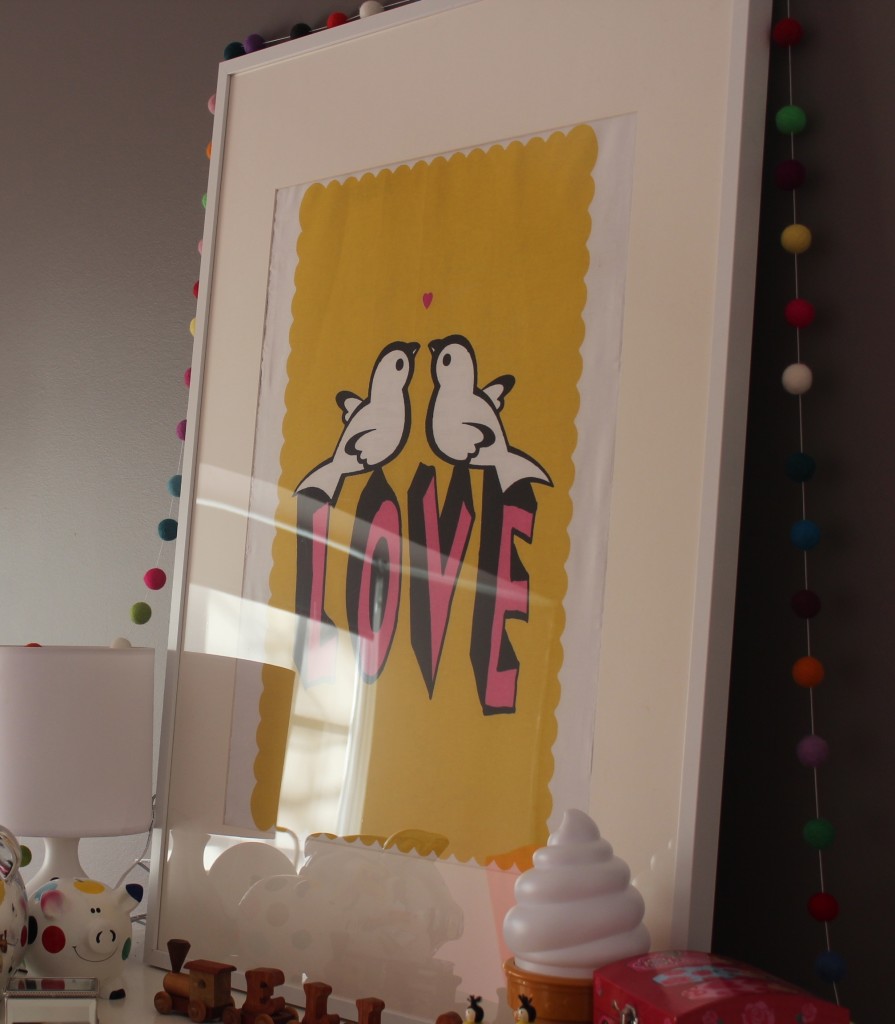 And probably my favourite would have to be these button hearts. I saw them on Pinterest when Ella is born, and headed to spotlight for supplies to put them together. They took a while (I'm talking months), but when I had time I made them bit by bit, and I think they look beautiful in her new room.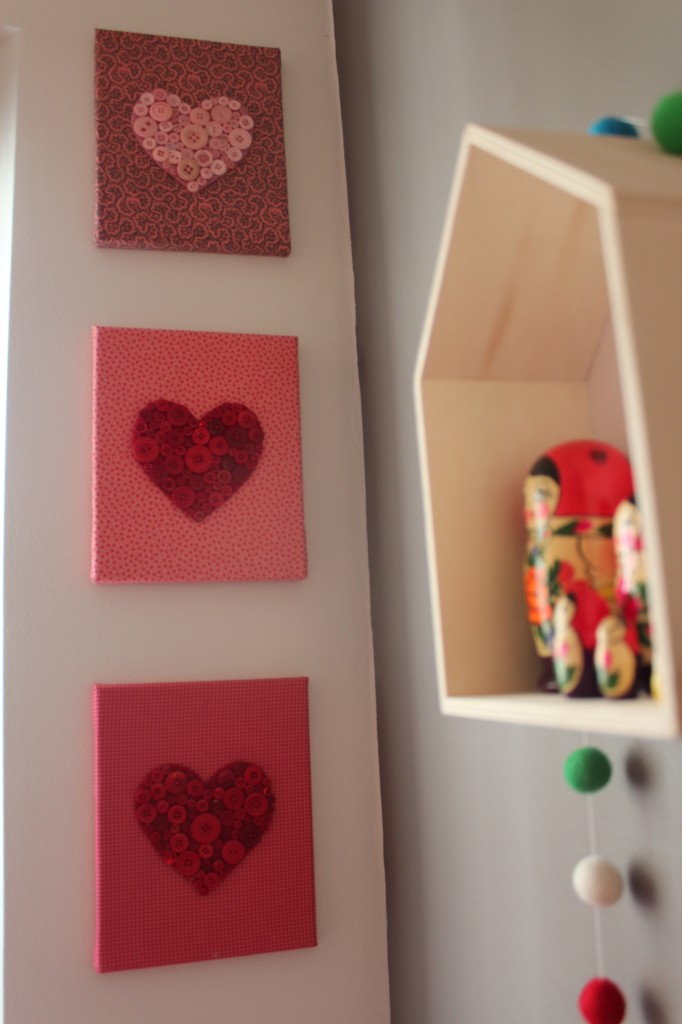 So whether it's a large project or a small one, there is nothing nicer and more satisfying than creating something for your own children, and seeing it on their walls. It may not stay there forever, but whilst they love it, I will too.