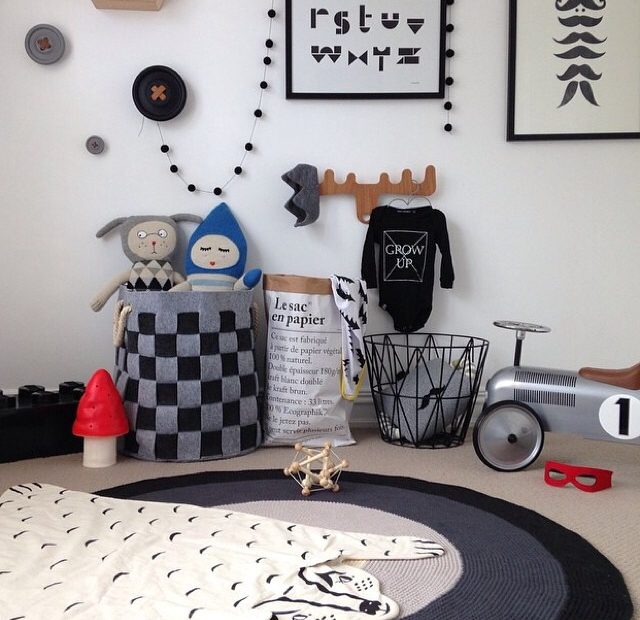 Friday Find: Mocka Felt Storage Baskets
Friday Find: Mocka Felt Storage Baskets
Felt storage baskets are 'so hot right now'. Gracing the pages of every stylish interior designer and super cool kids' rooms, these felt baskets are not only practical, but look gorgeous amongst the chaos and mess that is every child's bedroom. The down side is that they can be quite expensive, and thus out of reach of most people. Step in Mocka, who have developed their own range of felt storage baskets, starting at a very affordable $39.95.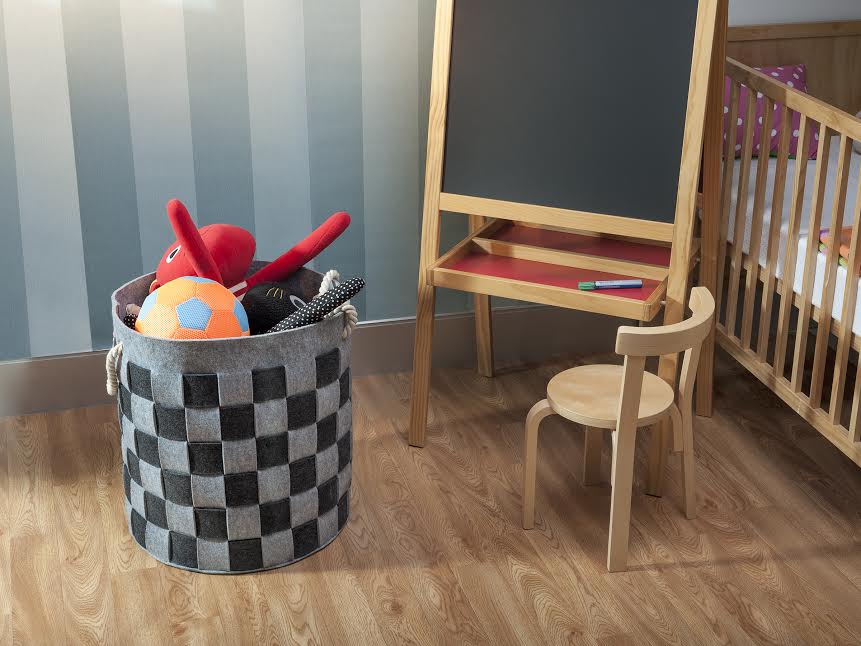 Made from durable felt, these contemporary designed baskets are prefect for storing cushions, blankets, magazines, toys and more. Place two Felt Baskets together to create a collective look in one room or use them in separate rooms to increase the storage space. The rope handles make it easy to move the baskets around your home and the neutral colours will complement your existing décor.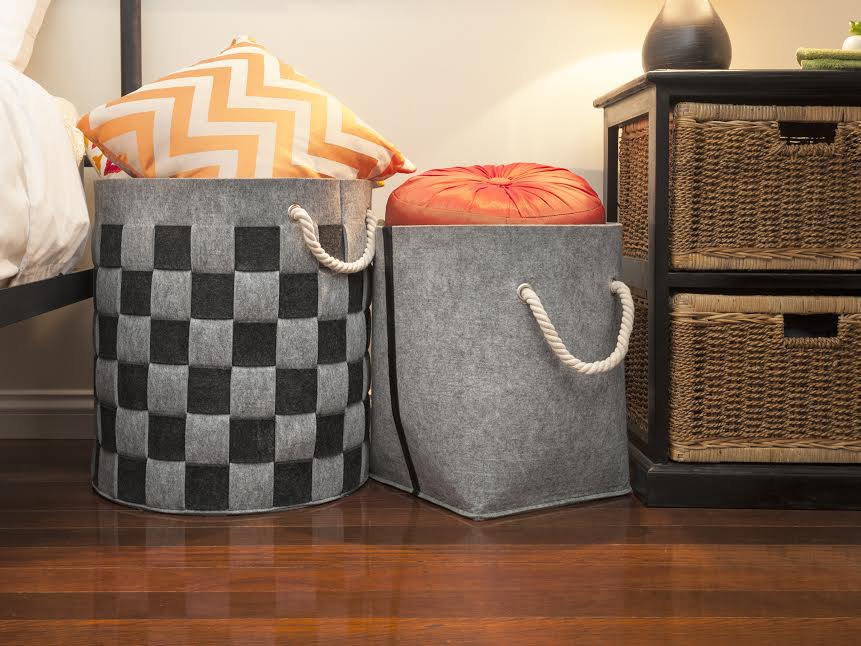 Add stylish soft furnishings to your home and maximise the space with a Mocka Felt Basket.
Available in grey/black check or grey/black stripe.
Size – grey/black check – 50cm high x 45cm diameter – $49.95
Size – grey/black stripe – 45cm high x 35cm diameter – $39.95
Here is the check basket styled by the amazing Kate from 'Little Dwellings'. I think that they are the perfect find for any child's room! (Image is linked to her website).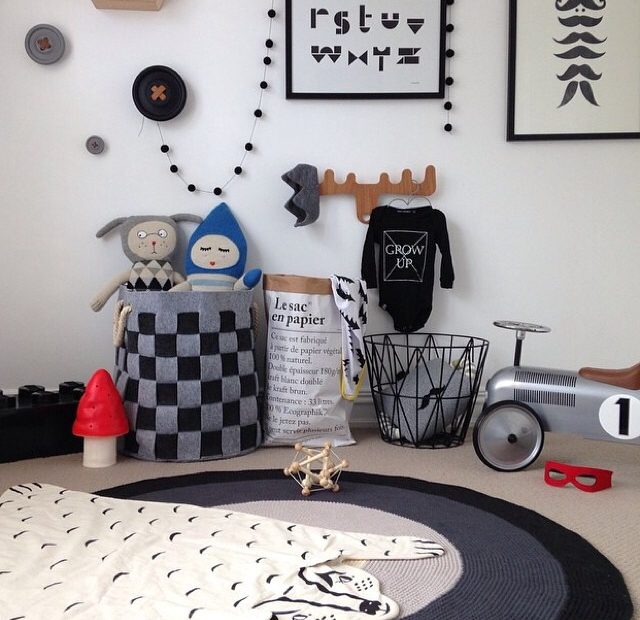 I'll certainly be getting a couple! You can purchase these felt baskets, along with other fabulous furniture from Mocka here.