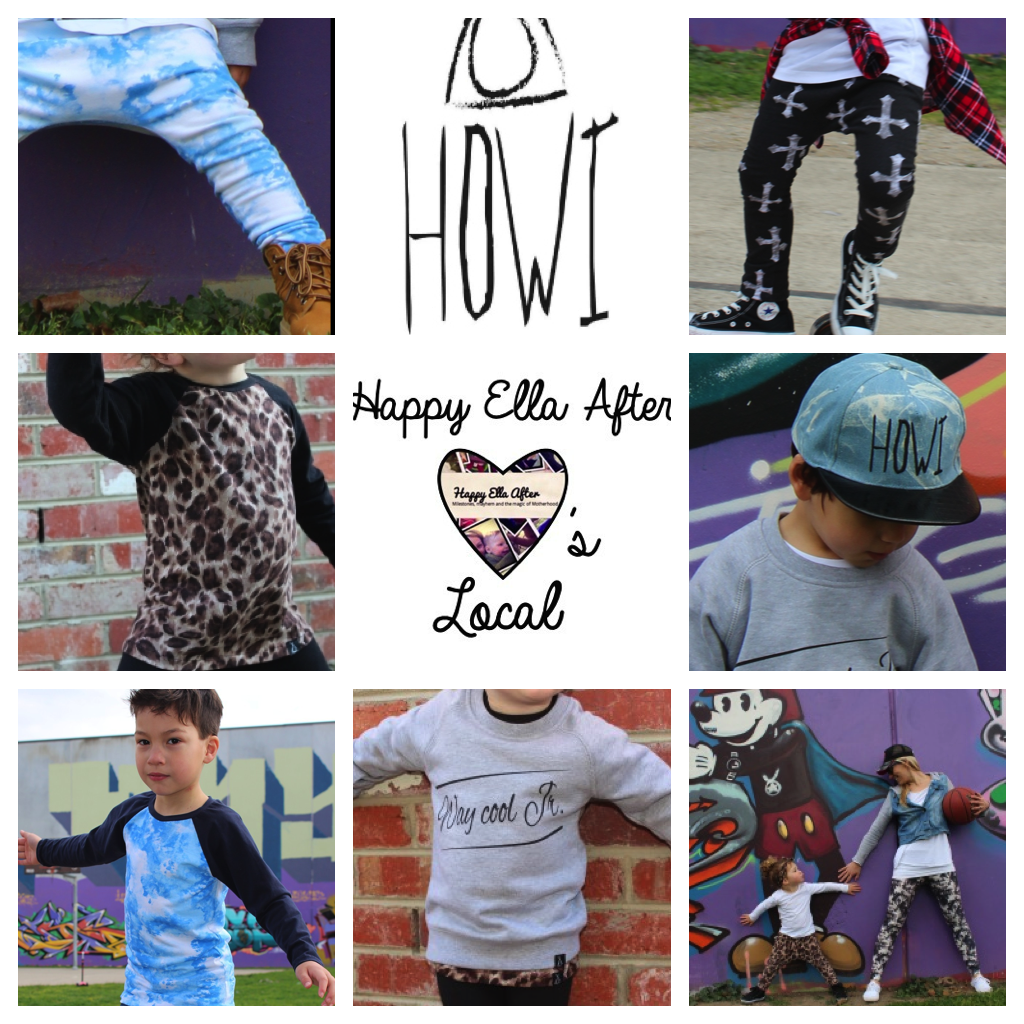 Ella Loves Local: Angelique from Howi
Ella Loves Local: Angelique from Howi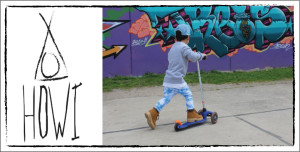 It's with pleasure and pride that this week's 'Ella Loves Local' profile focuses on a new, up and coming kids' clothing brand, Howi. Created by Angelique, a local Melbourne Mum, whom I have also known in my 'other life' as a Primary Teacher. I simply love it when new Mums find a gap in the market, and take the plunge to fill it themselves. Angelique's enthusiasm is palpable in the way she has tackled this new venture, and I really think she has hit the mark when it comes to her ideas.  For those of you who, like me, love to trawl through Instagram and discover fabulous ideas for dressing their little ones, you will be rewarded by following her and the unique ideas and innovative designs.
Here are a few snaps from her new range…
Introducing the 'flip' pants. Two sides, two patterns. Simply genius…these Sky High flips are my fave…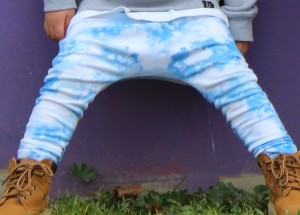 and these 'Rock Out' flips are pretty cool too…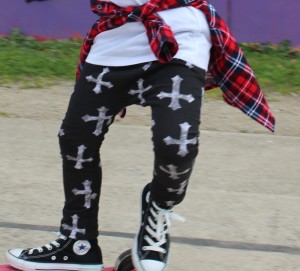 These crew jumpers are 'way cool'…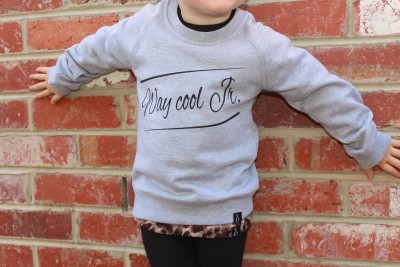 and you've gotta love a snapback..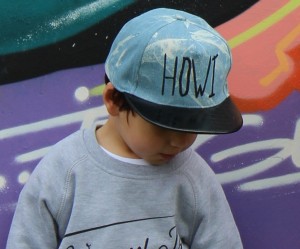 So here is Angelique's story. A stylish Mum, wish a new, stylish brand!
1. What inspired you to start Howi?
Having two children myself, a boy aged 1 and a girl aged 3, I found it hard to find stylish clothes for my children that fitted 3 criteria that matter to me. That they be unisex, affordable and most importantly ethically made. And so Howi was born! I have so many talented friends that have their own business so i thought with my love of fashion and my determined nature, why not start my own business too! It was a long process to get it off the ground and there were many times I was going to give up but being a strong role model for my children and showing them you can achieve anything if you put your mind to it inspired me to keep going.
2. How do you juggle your business and family life? 
I have a 'no technology' rule when I'm around my children. This makes it hard but it's so important to me that they know they come first and don't loose their mum to a phone or ipad! When they have their naps or have gone to bed at night it's my time to focus on Howi.


3. What has been your proudest moment so far?
I would have to say my first sale. When I got the email to say I had just made a sale I opened a bottle of champagne with my husband! Just to have that confirmation that others were appreciating what we were doing was so uplifting. I was lucky enough to also receive some fantastic feedback from the same customer the moment she received her new clothes (and yes, another glass of champagne was had at that moment too!)
4. What has been your biggest challenge?
Balancing my family life with my business life. With two small children it is very hard to get much done when they're awake so I found myself designing, labelling, tagging, packing etc till all hours of the morning, usually until my youngest woke for a feed! It was then that I had to use my primary teacher skills and plan my days better so I had allocated time for everything!
5. What is your advice to others wanting to start their own business?
Don't compare yourself to anyone else and trust in what you're doing. I found so many times I would look at someone else's range and start doubting myself but I think it's important to remember that if you love what you are producing then someone else will too!
6. Three words that describe Howi…
Original, fun, edgy
7. What's your current favourite product in your line up?
I would have to say our 'sky high' flips. They're reversible pants with a cloud print on one side and plain navy on the other. I absolutely love the print and the fabric is so soft. They are a perfect fit and they are a great trans seasonal piece. I love that both my son and daughter can wear them too!
8. Pay it forward. Howi loves…
Inkah Art Gallery. Jacqui is a local Melbourne artist and her artwork is absolutely beautiful. Really worth checking her out!
I just love her idea so much….here is my Ella rocking the Sky High Flips! I can't take them off her!
So get on board, support local and check her out her range via the website, Facebook and Instagram!