Ella Loves Local: Kate from PaperKrane
Ella Loves Local: Kate from PaperKrane

There is nothing better than a pair of baby kicks. Little toes, little shoes. So incredible cute. It is with great excitement therefore that this week, I profile a local gem in PaperKrane. Kate is the mother of Wren (what a beautiful name), and a stylish and savvy Mum who designs and hand makes the most beautiful baby shoes I have ever seen. Available in a range of amazing fabrics and styles, her shoes have developed quite a following  of late.  With the catchphrase 'where style meets your offspring', how could her product really go wrong? She has put so much detail into everything, from the shoes themselves, to the exquisite packaging and intricate tiny paperkranes that come with each pair. It is again wonderful to share with you the story behind this beautiful line that is very reasonably priced. But before hand, let's check out some of her amazing kicks…
Wild Thing Baby Boots..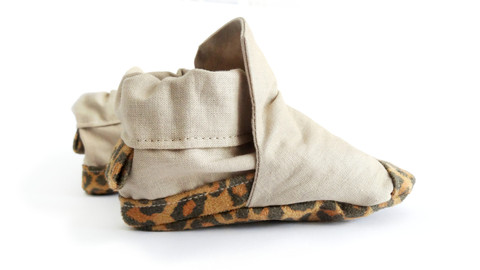 Sterling Silver Boots…
Leo…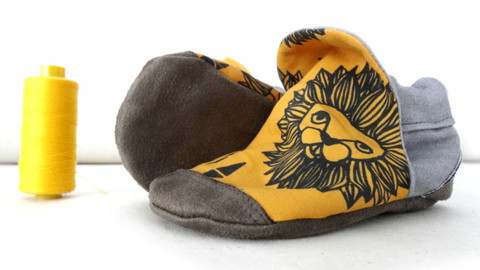 Bronze Babes…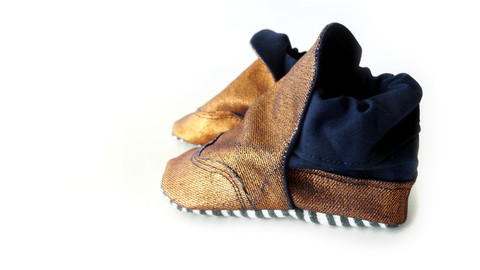 Pop Rock Princess…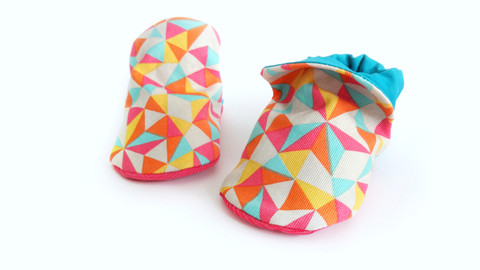 Amazingly cool huh?!!!! Let's meet Kate from PaperKrane…
1. What inspired you to start PaperKrane?
I think I've always wanted to have my own creative business that would utilise my background in art and degree in design/advertising. I was never very good at having a 'real' job so I really loved my previous experience of teaching English in Seoul, South Korea. A great job, but with a lot more opportunity to travel and experience life in general outside of working hours. That was before moving to Melbourne in 2011, and when my teaching contract came up, we moved to Australia, and the time was finally right to start PaperKrane! I guess inspiration has come from everywhere, mainly from my passion for design and shoes! Plus that desire to create the perfect job for myself. Now it comes from Wren, and she's always helping me improve my designs and ideas just by wearing my creations.
2. How do you juggle your business and family life?
When I started out it was easy, it was just my husband, dog and myself to worry about. Long days of sewing and weekends filled with craft markets and packing orders that came in through the website was the norm. About 18 months after I started PaperKrane Wren came along, the markets stopped and the website eventually sold out of stock! When Wren was about 5 months old I had my first major restock, and it's been pedal to the metal since then! We have no family here, they're all in New Zealand, or other Australian states. So Wren is home with us every day (my husband works from his home office) and the long days of sewing have now turned into long nights of sewing as I spend Wren's awake time with her. There really is no way to juggle the two, just bending and stretching until they both fit into the hours that I can stay awake! I have a few plans in place and things in the works to reduce the hours I put in each day and to share the workload between more people.
3. What has been your proudest moment so far?
My proudest moment (apart from having Wren) was probably seeing my first full page print ad in the last LittleONE Baby magazine. It really made me feel proud of myself and the effort I put into my business.
4. What has been your biggest challenge?
At the moment the biggest challenge is keeping up with demand, and also getting all the orders out within a 3 week time frame. Easier said than done with an active toddler in the house! Things have been getting a little bonkers on the website on restock night. The volume of orders is increasing and so is the number of people missing out each time. My next step is to add people to the team to help increase what we can physically make each month, and also to help me start to create stock that's ready to ship (similar to how stock was before Wren arrived).
5. What is your advice to others wanting to start their own business?
Go for it! I think if you have a great new idea for a business, why not! I love to see people with original ideas doing well in the handmade community. Put time into building your brand, so people can identify with you and your product. Make the most of the wonderful love for everything handmade and local that there is right now through the use of social media, if you can also get out and meet people and make great contacts through markets. Avoid plagiarism of ideas, and if you have something you feel nobody has seen before, protect it and patent it before you show it to anyone!
6. Three words that describe PaperKrane…
CREATIVE, ORIGINAL, DARING.
7. What's your current favourite product in your line up?
I love the new PK Heavy Metal range. It includes the Sterling Silver boots which I just can't get enough of! (But that's a hard question cause I use a lot of great prints by designer Andrea Lauren. I always love the boots that feature her prints!)
7. Pay it forward to another local business. PaperKrane loves….
Little Noggi. Sheree who is the lovely mum behind Little Noggi, and is someone I really admire as a designer/maker. She has created something that is unlike anything else out there in the way of baby hats. We love our reversible summer one and also our bamboo lined winter one with ears! They're impeccably made, and use fantastic prints and fabric created by local designers.
Here is my little man in his very own Trip Tops 2.0. Love, love them!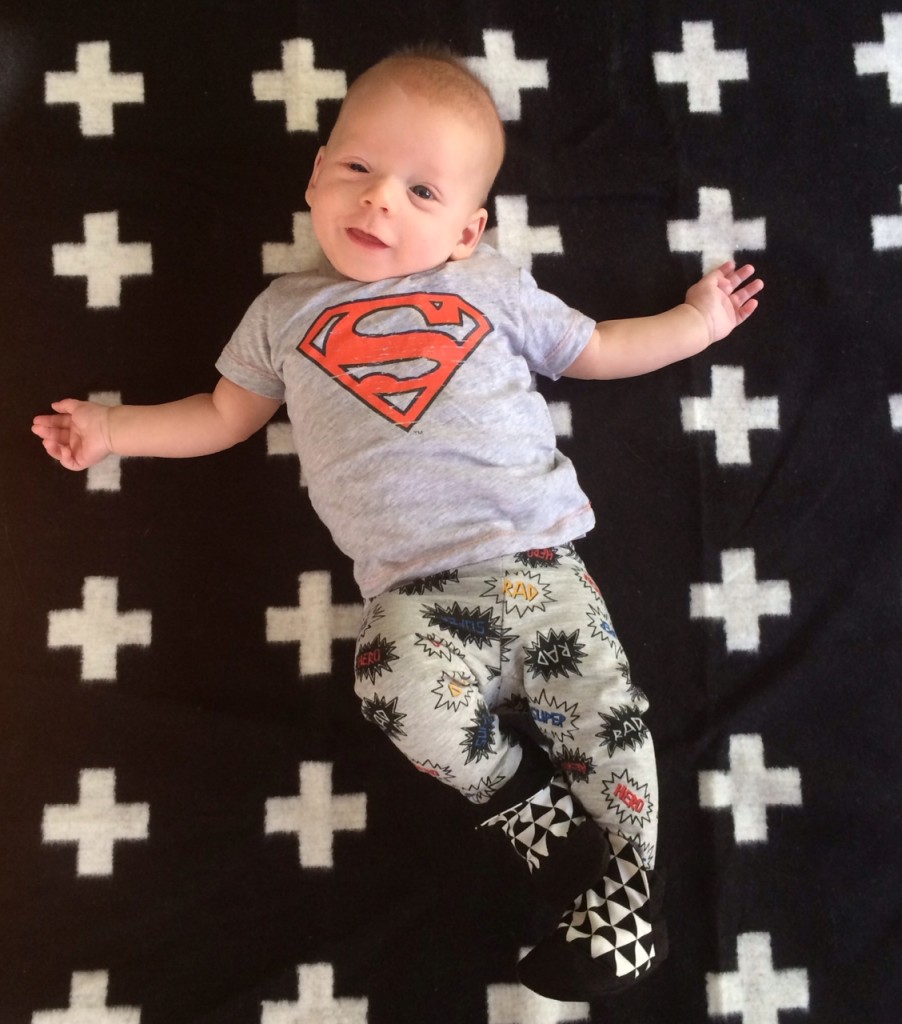 So if you want your little one to have the most amazingly scrumptious booties, lovingly hand made by this Super Mum, then visit PaperKrane here. Just be warned…you will struggle to stop at one pair! *Please note that Kate painstakingly makes each pair, and she restocks her store when she has made more stock. Her shoes are in high demand and at this stage, many are sold out. Follow @paperkranec8 on Instagram to keep updated with restock details.
Thanks Kate, for your time, and for sharing your amazing business with us.