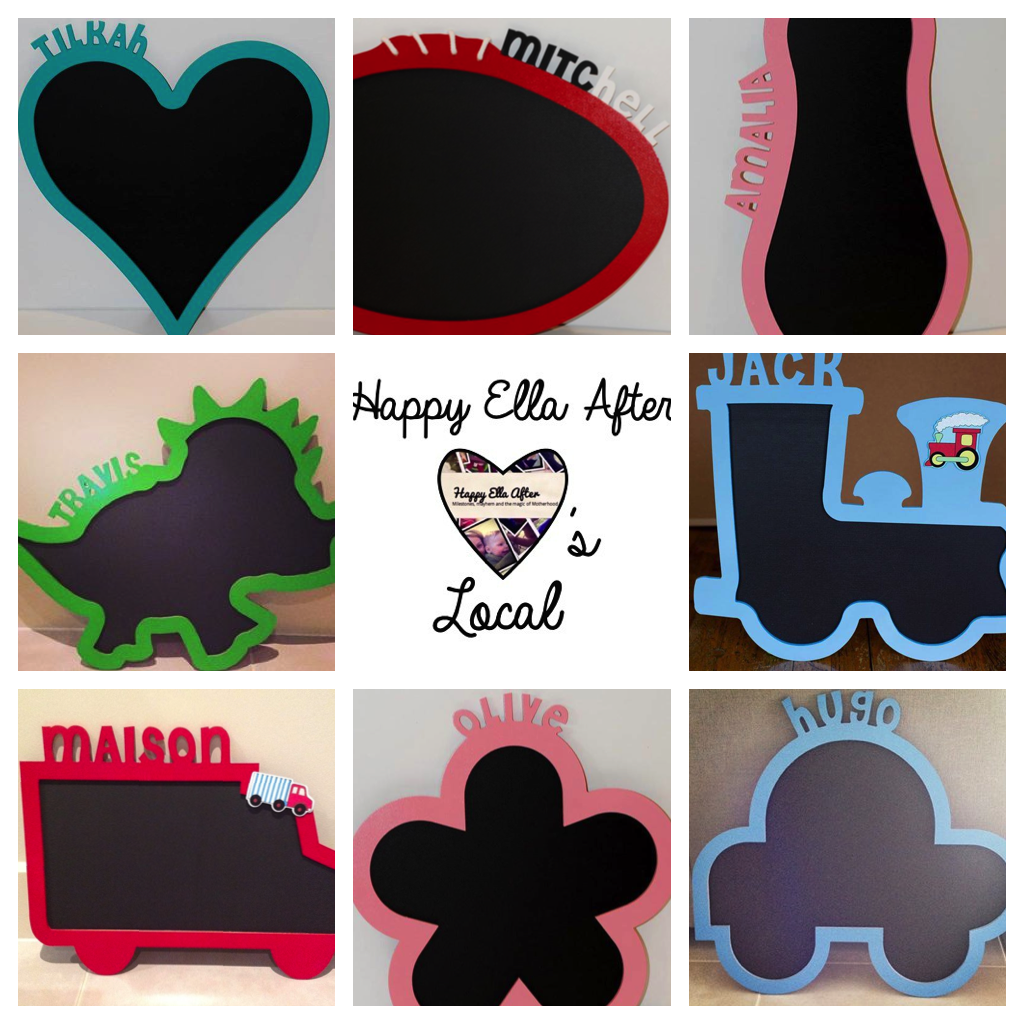 Ella Loves Local: Jenna from CJ Loveable
Ella Loves Local: Jenna from CJ Loveable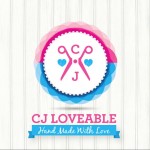 Last year I posted about CJ Loveable, a gorgeous homemade business that creates personalised gifts for babies. Since then, CJ Loveable has expanded and how creates beautiful gifts not only for babies and children, but also for weddings, anniversaries and special birthdays. You can even hire props for your special wedding day. The 'baby' of Jenna, this clever local has responded to the demand of her loyal customers, and introduced new products to her range. My favourite has been her personalised blackboards that include your child's name, favourite colour and chosen shape. Here are a few of my favourite boards from her range…
Hand crafted from wood and blackboard…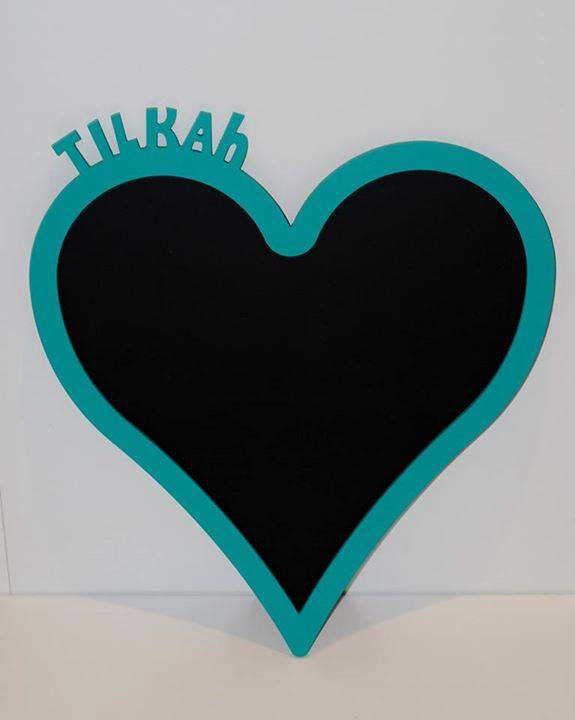 Gorgeous shapes…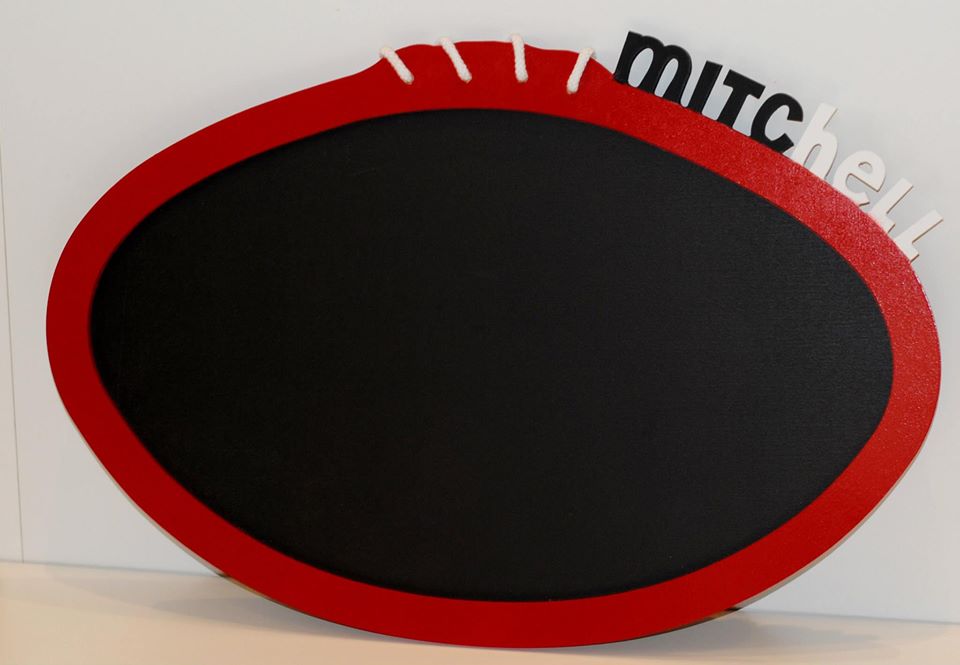 Personalised…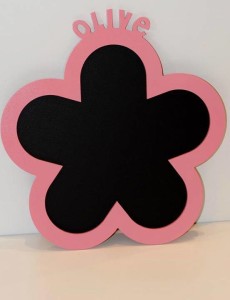 Colours that Pop!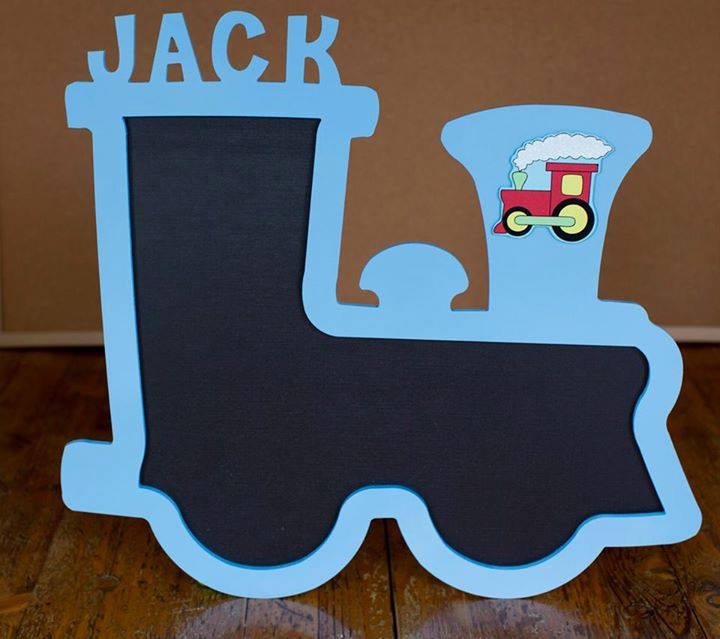 Jenna not only has chalkboards, but has also introduced keepsake boxes and scrabble word art. Her commitment to personalised detail is so impressive, as she works with her clients to make the perfect gift. Jenna's business has been thriving in recent months, and I sat down with her to learn more about her business…
1. What inspired you to start CJL?
When we were looking to give gifts to our loved ones such as friends children or friends weddings we always wanted to give them something that was personal and something they could keep forever and we just couldn't find anything out there to purchase for them at an affordable price so we started to create our own, it was that simple!
2. How do you juggle your business and family life?
We are very lucky to love what we do so we never find it too hard to make time for our friends and family as well as our business. We have lots of lovely people who help us when necessary and there is the occasional late night or early morning but we feel lucky to be doing what we do and treat it as a blessing every day.
3. What has been your proudest moment so far?
We haven't had just one proud moment, we have them regularly because nothing makes us prouder then when a client purchases an item such as a children's keepsake box for a 1st birthday and the person who received it then orders one for one of their friends or family. This is something we do not take for granted and we truly appreciate it and get a buzz every time this happens as it means our product is spreading into the market.
4. What has been your biggest challenge?
Our biggest challenge like most small businesses was simply getting started in creating a business as we hadn't ran one before and to work out which avenues and people were best to focus on. We take a lot of pride in the quality of our work, you could say we are perfectionists, and are often looking for ways to change our products if they aren't spot on or introduce new products into our current product line which is always a challenge, but one we love!
5. What is your advice to others wanting to start their own business?
Try to think outside the square and do something that you love and are passionate about as it shows in your end results and customers appreciate that. You have to be patient and network every opportunity you get to share your product with others.
6. Three words that describe CJL…
Handmade, customised and keepsakes
7. What's your current favourite product in your line up?
We have 2 favourite products that we just love to make which are our Keepsake Boxes and our Chalkboards. I think this is because the colours, shapes and themes are always changing and we love creating products with themes we haven't focused on before which is always the case with these items.
8. Pay it forward to another local business. CJL loves….
A friend of mine has recently started a party planning business called Party Amore, we just cannot get enough of her party styling.
Be sure to check out Jenna's line via her Facebook Page here. 
REMEMBER TO SUPPORT LOCAL!