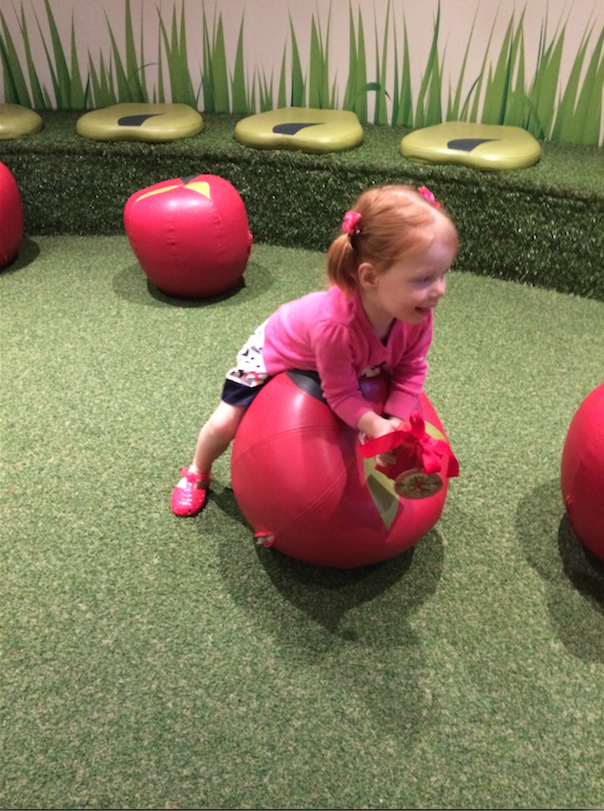 Experience the Colour Club @ Highpoint
Experience the Colour Club @ Highpoint
Shopping Centres who specially cater for families are very smart. A couple of weeks ago, Ella, Hudson and I were invited to experience Highpoint Shopping Centre's new 'Colour Club' – a fully supervised and free program offering hands-on activities for children and exclusive retail offers for grocery shoppers.
Launched on Monday 6 October, The Colour Club will be held at 10:00am every Monday in the Fresh Food Mall on Level 2.
Local youngsters will be treated to exciting and interactive workshops, from giant Lego construction to craft activities and storytelling.
There's also something for the Mums and Dads, with Highpoint's fresh food retailers offering exclusive deals on produce every Monday.
We went along to find story time being offered for this week's activity, with Ella promptly requesting 'Peppa Pig' from the selection of stories. A a Mum of two, I think that it is very clever for Shopping Centres to be offering great experiences for families. Anything that makes shopping time easier and more enjoyable for kids and their parents is a winner.
Ella and I enjoying Story time at the colour club…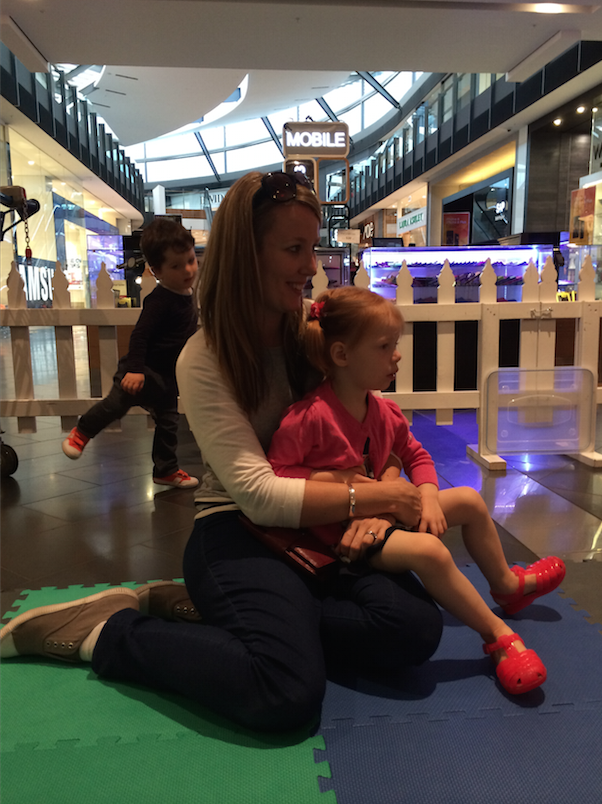 Enjoying a baby cinno in the new fresh food market!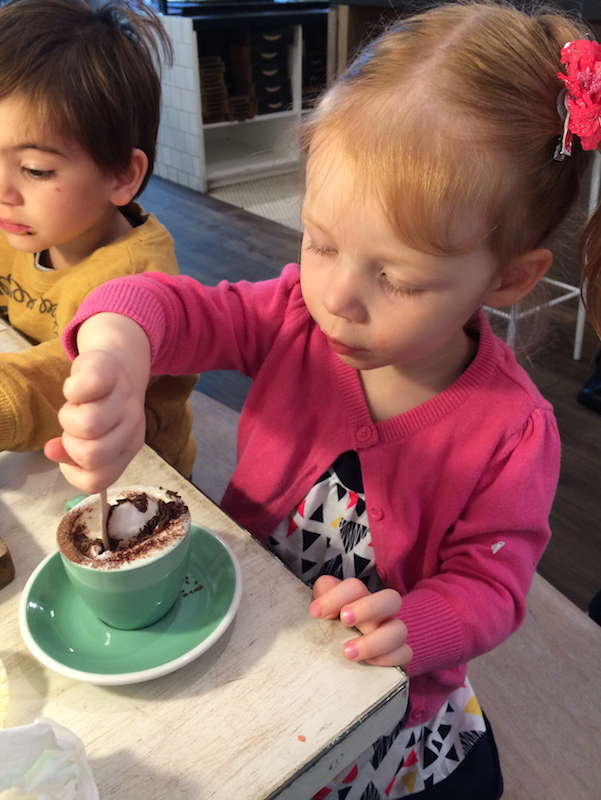 Another great aspect of their new development, is the amazing parent room. Not only does it provide practical, clean and bright amneties for parents to feed and change their little ones, but it includes a wonderful play area for toddlers. I spoke with their PR team about the need for families with more than one child to have an area that is safe and stimulating for their toddlers whilst they feed their babies. Often, there is a room, but it is tiny. These days, you need space, room to fit a pram (in my case a double), a microwave, clean water, todder toilets and if you are really lucky, a TV with the Wiggles on it! Well I am pleased to say that the parent room in the new section of Highpoint Shopping Centre is probably the best I've come across. It's actually more like a play ground for toddlers. Spacious, clean, attractive and inviting.
Ella having a ball in the new parent room…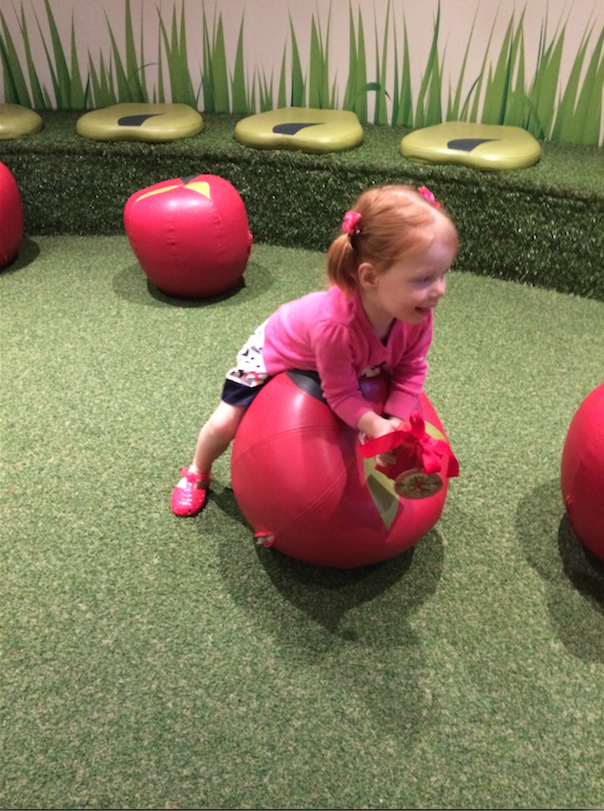 More like a playground, than a place to stop for a nappy change!!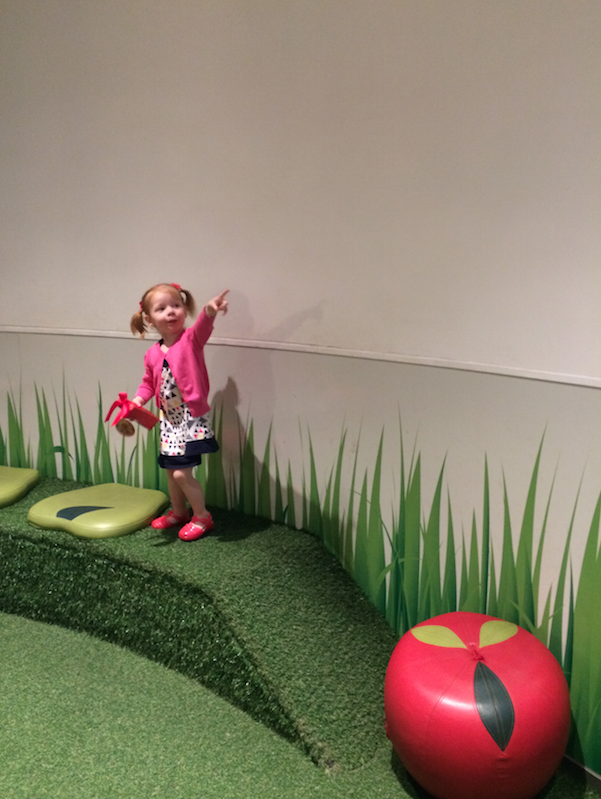 Well done Highpoint! You can check out their website for details of up and coming Colour Club Activities here. 
***Best of all, Highpoint have teamed up with Happy Ella After to offer our followers the chance to win a $200 voucher to spend on baby and kids clothes and wears at their centre! All you have to do is head over to Instagram, and check out Happy Ella After here!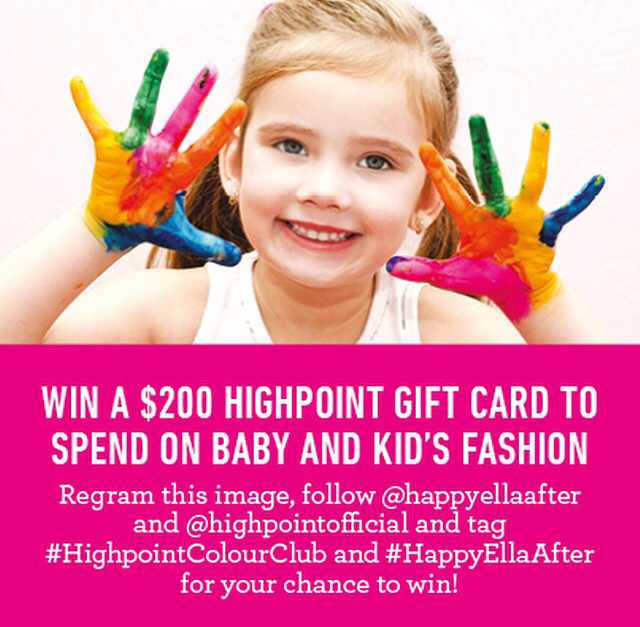 Thanks Highpoint!