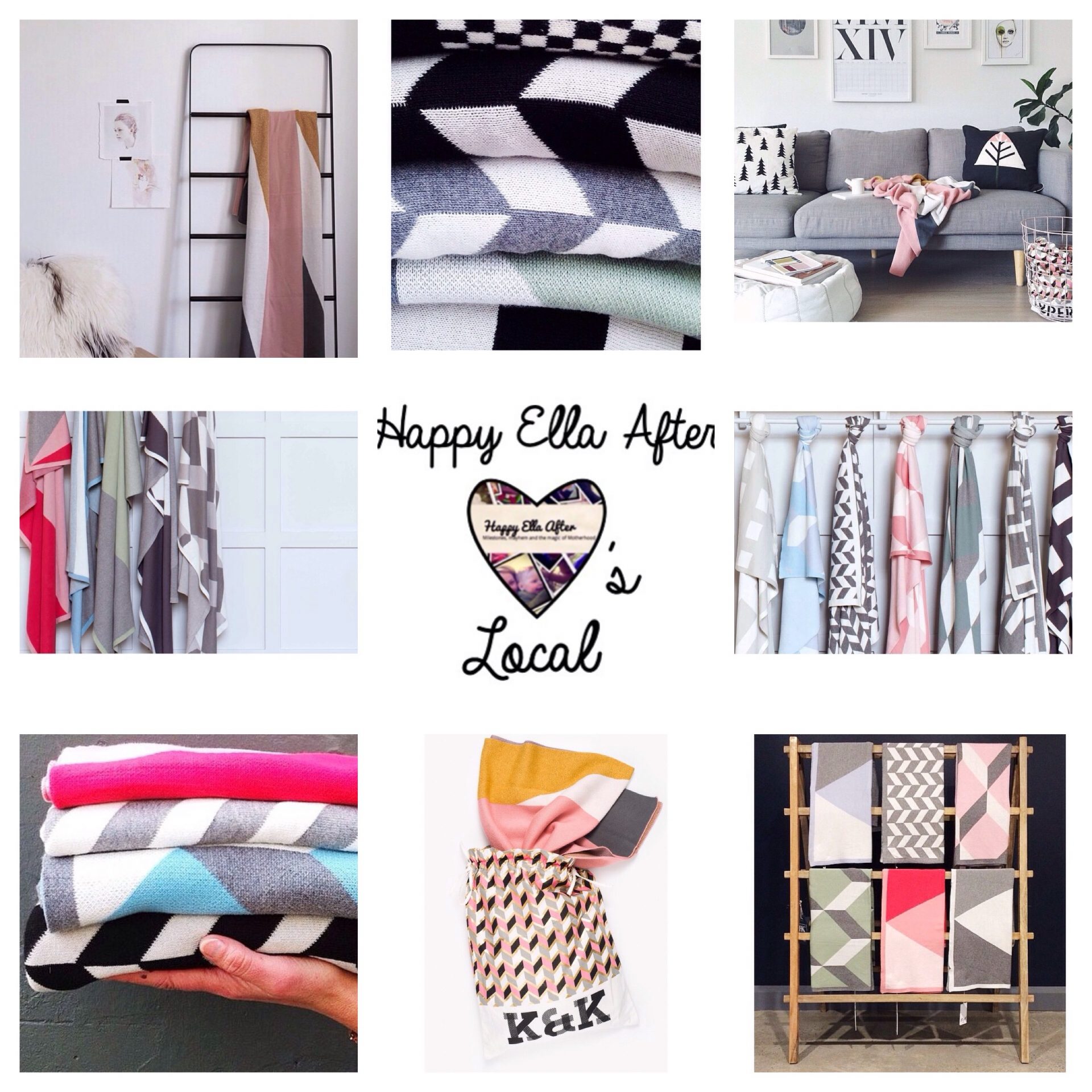 Ella Loves Local: The 'Kates' behind Kate & Kate Blankets
Ella Loves Local: The 'Kates' behind Kate & Kate Blankets
You would be hard pressed to find someone who loves blankets more than me. Since becoming a Mum, and especially, since moving back into our newly renovated home, I've got beautiful blankets everywhere. Nothing beats the look and feel of a warm, soft blanket on your bed, couch or chair. Kate & Kate blankets have brought their game to the world of beautiful blankets, and they are simply divine. The baby of sisters in law – Kate Pascoe and Kate Pacscoe Squire who run their gorgeous business across two states, with one living in Sydney and the other in Melbourne. The thing that stands their bleankets apart is the modern, clean and stylish designs. Beautiful colour pallets that really make their blankets the statement piece in the room.  Launched in October 2013, Kate & Kate offers a range of beautiful blankets and throws, knitted from the softest, breathable cotton and free from harmful substances.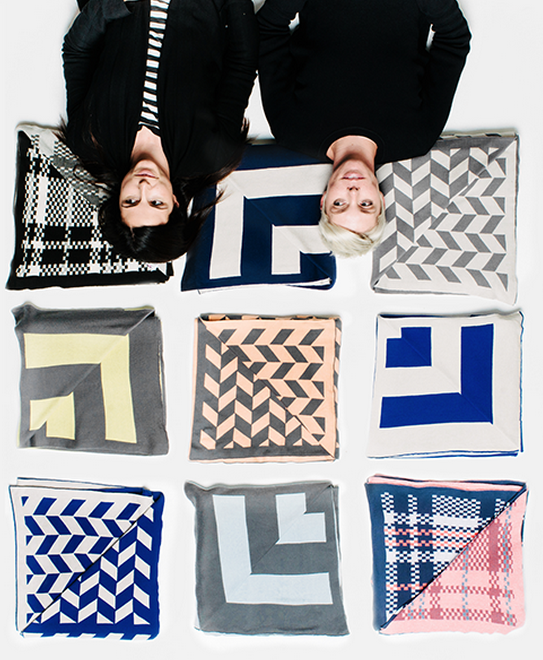 Kate & Kate blankets and throws are oversized and incredibly generous. Designed with flexibility in mind, they are the perfect size for babies, children, adults and the home. Their throws are just that bit larger, but equally as adaptable.
Here are some of my favourites…
The kiss baby blanket. $100 and available in a range of colours..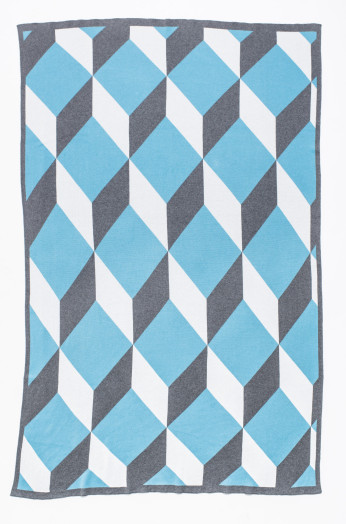 The love letter baby blanket – $100. Also available in a range of colours..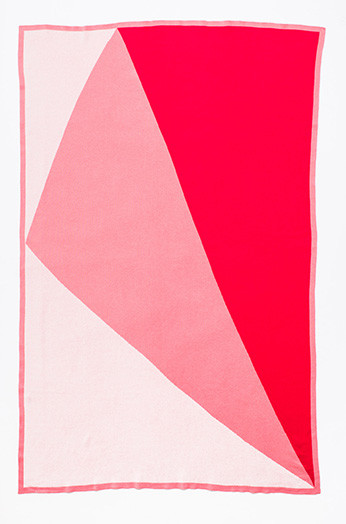 My favourite…the Kate&Kate x Suprette 'Co Lab' Blanket – $119. Even the bag is cool!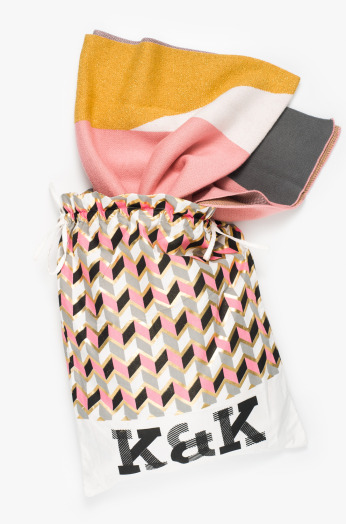 The Black and White Jagger – $119. Also available in Grey Marle and Snow white…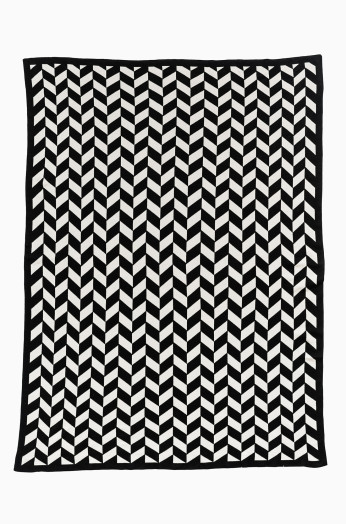 The larger, Love Letter Throws – $159. Also available in other styles…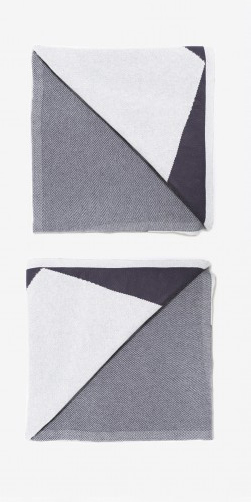 Just divine aren't they! There is simply nothing better to give a new Mum for herself or her baby, than a magnificent blanket like these. So with that, lets meet the stylish team behind these stunning blankets and throws…
1. What inspired you to start Kate&Kate?
We were both embarking on separate projects at the time when we can across our amazing manufacturers. It was totally by accident, but within a half hour of meeting them, we'd decided we were going into business together and that blankets would be our thing.
2. How do you juggle business and family?
KP: It's a constant battle – at some point something's gotta give (usually the housework!)
KPS: You are aways pulled in so many directions, but I try to give ample time to both my business and my family… when I'm with one, the other has to wait! Great in theory, harder in practice.
3. What has been your proudest moment so far?
Seeing our blankets on the shelves of some of our favourite stores – so many 'pinch me' moments!
4. What has been your biggest challenge?
Probably working in separate states – although we totally make it work, it would be so much easier to be in the same space more often. We miss each other!
5. What is your advice to others wanting to start their own business?
Just go for it. Believe in yourself and the vision for your company – if you stay true to this, you can't go wrong.
6. Three words that describe Kate&Kate
Contemporary, graphic, generous.
7. What's your favourite current product in your line?
KPS: The Sea Tangle throw in Silver Birch & Snow White. For sure. I'm obsessed.
KP: The Love Letter throw. It's all greys and white and is definitely my favourite at the minute – but it's constantly changing!
8. Pay it forward to another local business. Kate&Kate loves….
KP: Crate Expectations (Hampton & Malvern), Mr Wolf (Lower Heidelberg), Turner & Lane (Malvern, South Yarra & Middle Park)… So many goodies.
KPS: Kido Store (Clovelly and Surry Hills), The Cook & Baker (Bondi Junction… a girl's gotta eat!) and Smack Bang Designs (the team behind the Kate & Kate brand).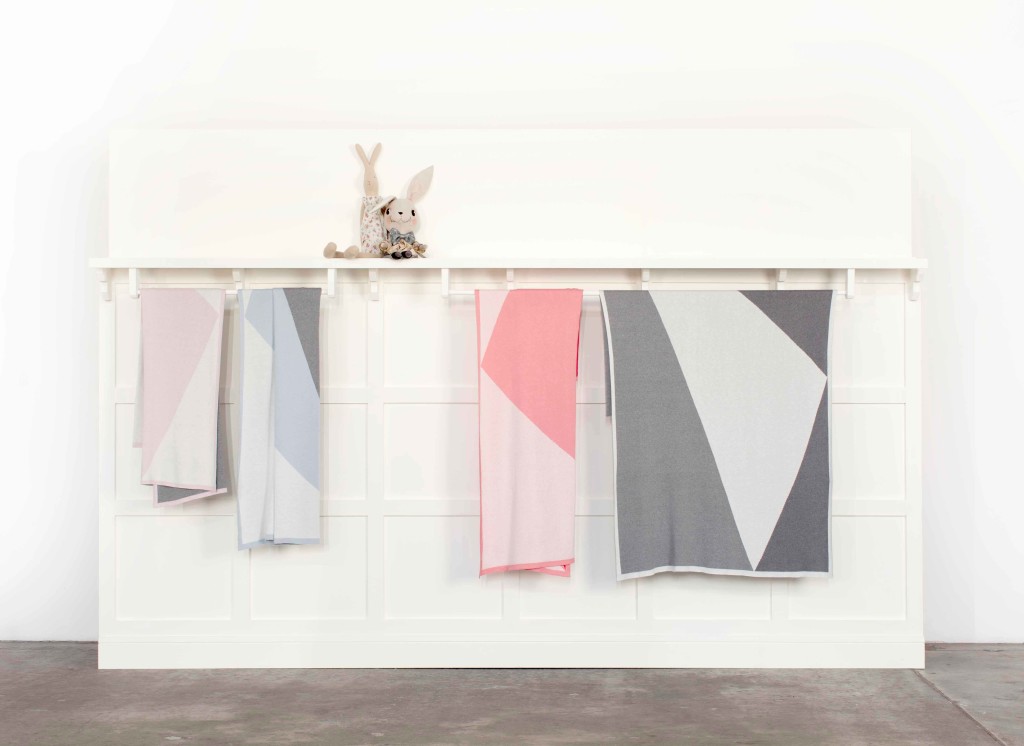 So from one Kate to another (or a couple), next time you need a beautiful gift, or simply want to spoil yourself, support local and get yourself a beautiful blanket from their range.