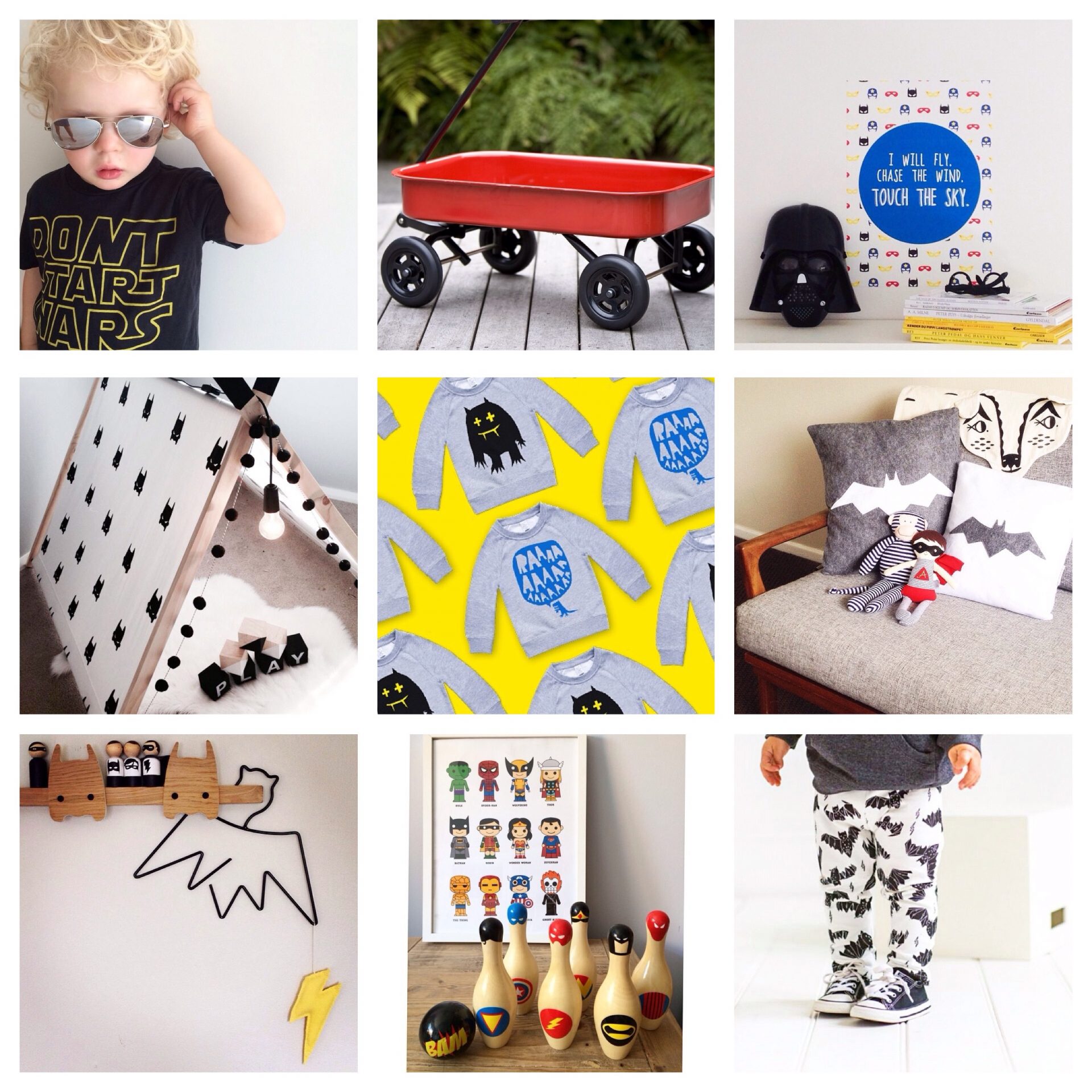 Hudson's First Christmas Wishlist
Hudson's First Christmas Wishlist
I can't believe that it's nearly Christmas again. This also means that our little man will be 7 months old. His first Christmas. It's been such a jam packed year, time has literally flown. We have had a ball welcoming our little man into the world, and have enjoyed every second of getting to know 'all things boy'. From Super heroes to trucks, monsters to construction kits…it's been a blast, and Ella has loved it too.
Last week I shared my favourite pics for a little girl's Christmas in 2014. This week, I'm thrilled to share my top finds for little boys to place under the tree this Christmas Eve. Some of them are for play, some are for wear and some are for their room. Oh gosh, it makes me tear up even thinking about it…..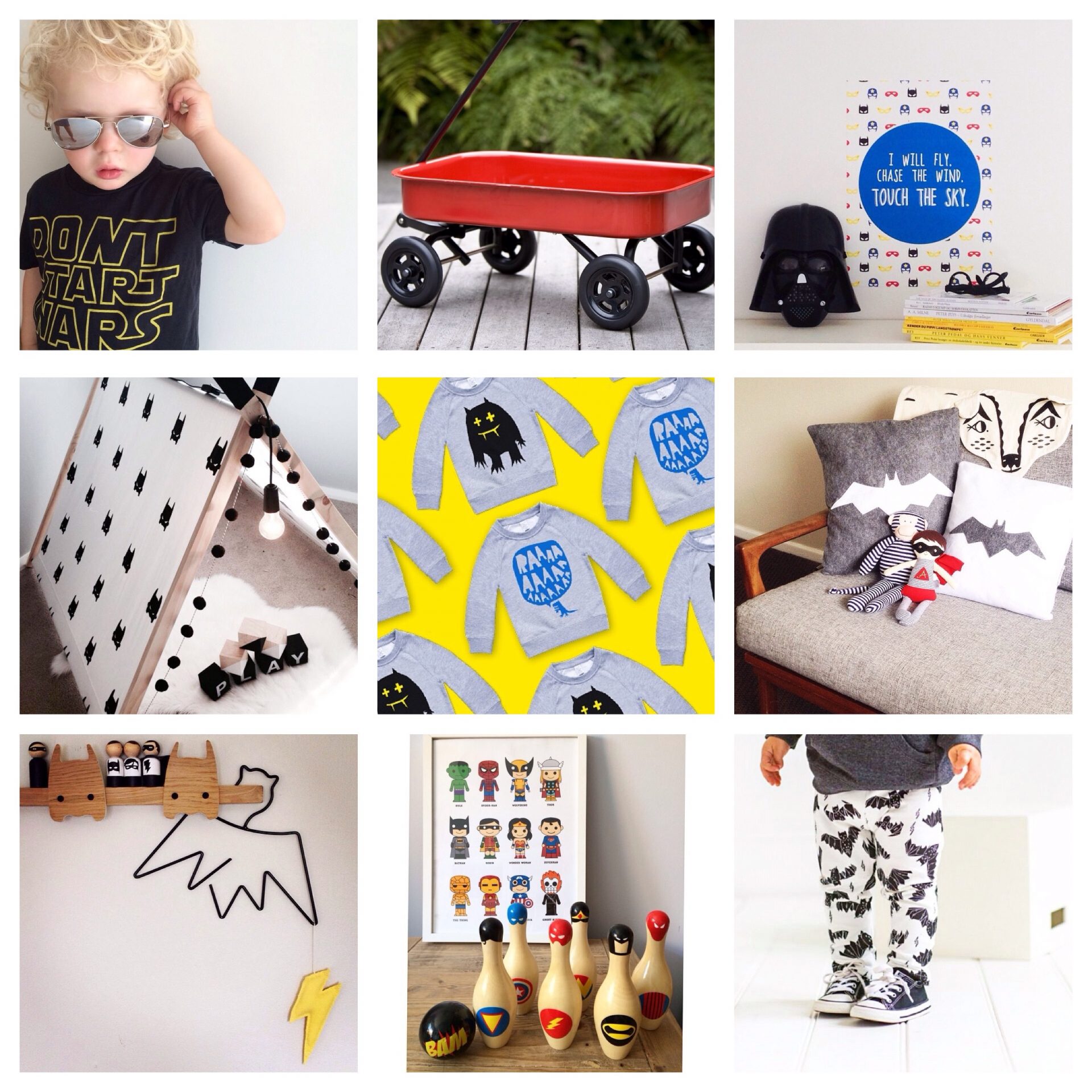 Top left: Munster 'Don't START Wars' kids tee from HipkinKids – $39.95
Top Middle: Red Steel Wagon from Mocka Australia – $49.95
Top Right: 'I will chase the wind, Touch the sky' decal from Wondermade Decals – $21.95
Middle Left: Batman Tent from Peachy Baby / Project T Bear – $150
Middle: RAAAAAA Sloppy Joe from Freddy Alphabet –$54. Let's face it, anything from Freddy Alphabet would be nice!
Middle Right: Noughties Bat Cushion from Willow and Sage. – $65
Bottom Left: Bat Coat Hanger from Little Pop Studio (available for pre order on Jan 20th 2015). 
Bottom Middle: Newbies Super Skittles from Little Me Little You. – $59.95
Bottom Right: Batty Skinny Trackies from Kapow Kids – $39.95
Hopefully some lucky little boys will get some of these goodies under neath the Christmas Tree!!!
Fingers Crossed!