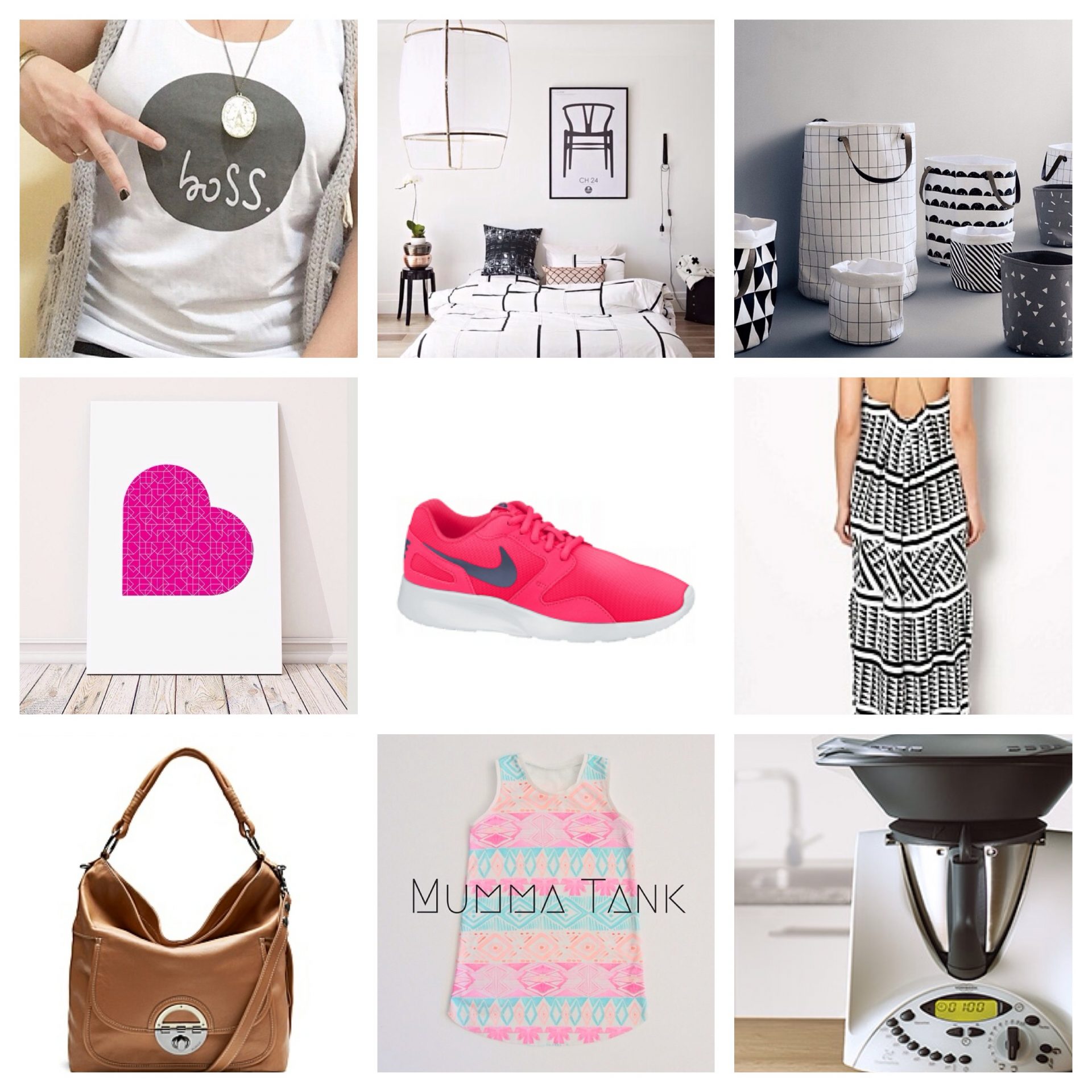 Mumma Christmas Wishlist 2014
Mumma Christmas Wishlist 2014
I won't lie, this week has been tough on many fronts. Yesterday felt like an eternity, as I juggled toilet training (for the 100th time), and a teething baby. Sometimes there are days that just seem to go on for ever. I do know however, that you have to roll with the punches, suck it up and know that for every bad day, you'll have a hundred great ones. There is so much to look forward to at this time of year, and this weekend, I'm super excited to put up our Christmas decorations and ornaments around the house. Christmas with kids is just magical, and this year, Ella really knows what's going on. I can't help myself, every time I'm online, I find something else to get her from 'Santa Claus'. I don't know about you, but I spend so much time organising gifts for the kids, that when someone (aka. Santa Dan) asks me what I want, I actually can't think of anything.
So with that, I've taken the time to browse my favourite Insta feeds and have discovered a few lovely things that this Mumma would love to see (for me) under our Christmas Tree….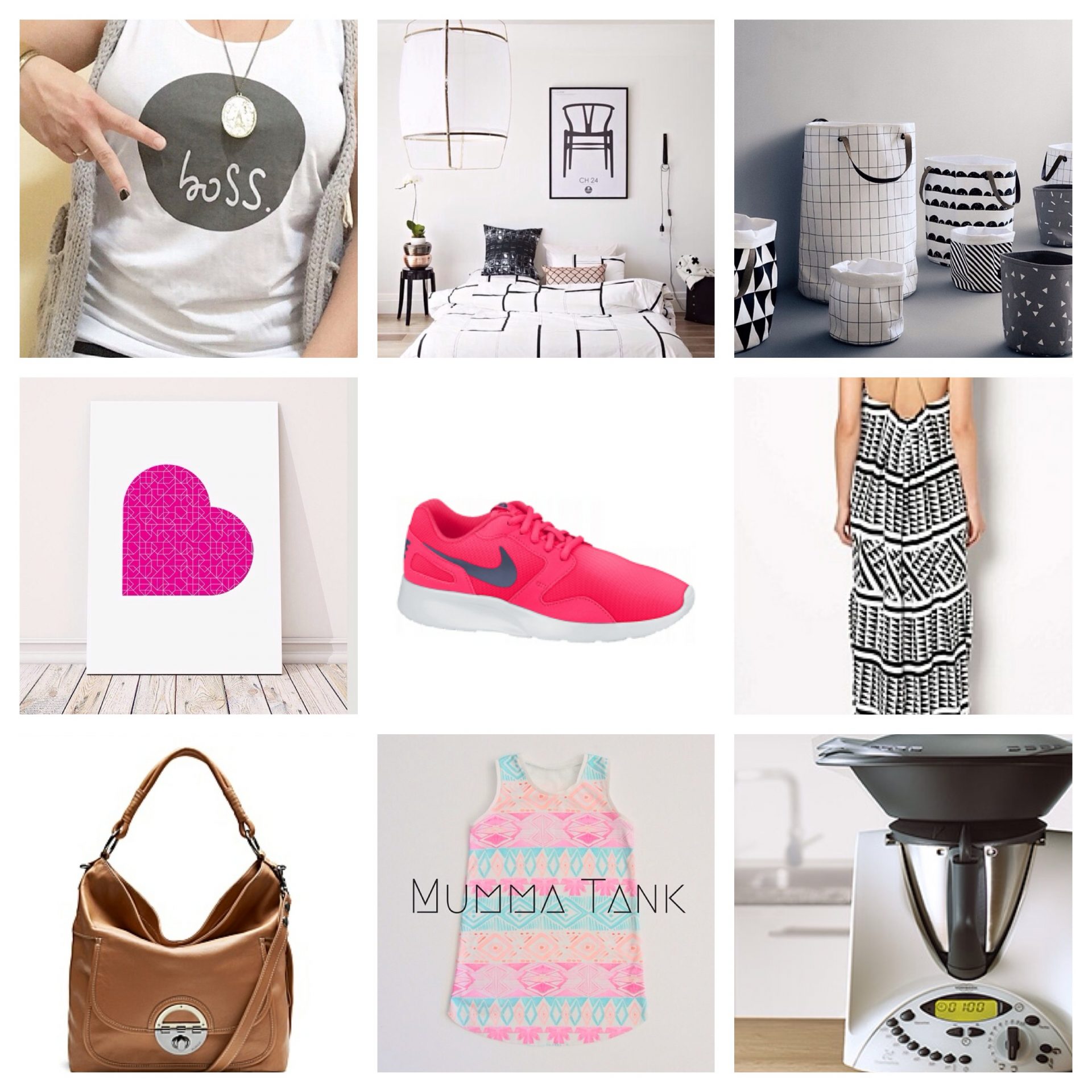 Top Left: Boss Mumma Singlet from Howi Clothing – $30
Top Middle: PK Copenhagen Limited Addition Print from Norsu Interiors – $90
Top Right: Ferm Living Storage Baskets available from Norsu Interiors – from $90
Middle Left: Anarkid wall prints available from Hush Little Baby – Currently on sale from $15!!!!!
Middle: Nike Air Pegasus Runners – $160
Middle Right : Gold Trim Maxi Dress from Witchery – $149.95
Bottom Left: Amazonia Bucket Shoulder Bag from Mimco – $499 *#MYFAVOURITE
Bottom Middle: Sorbet Sunrise Tank Dress from Mister.i  – Pre-order
Bottom Right – the one and only, Thermomix – approx $2500
Some of these are to wear, some are to admire and some are to dream about.
C'mon Santa Baby, I've been a very good girl this year!!