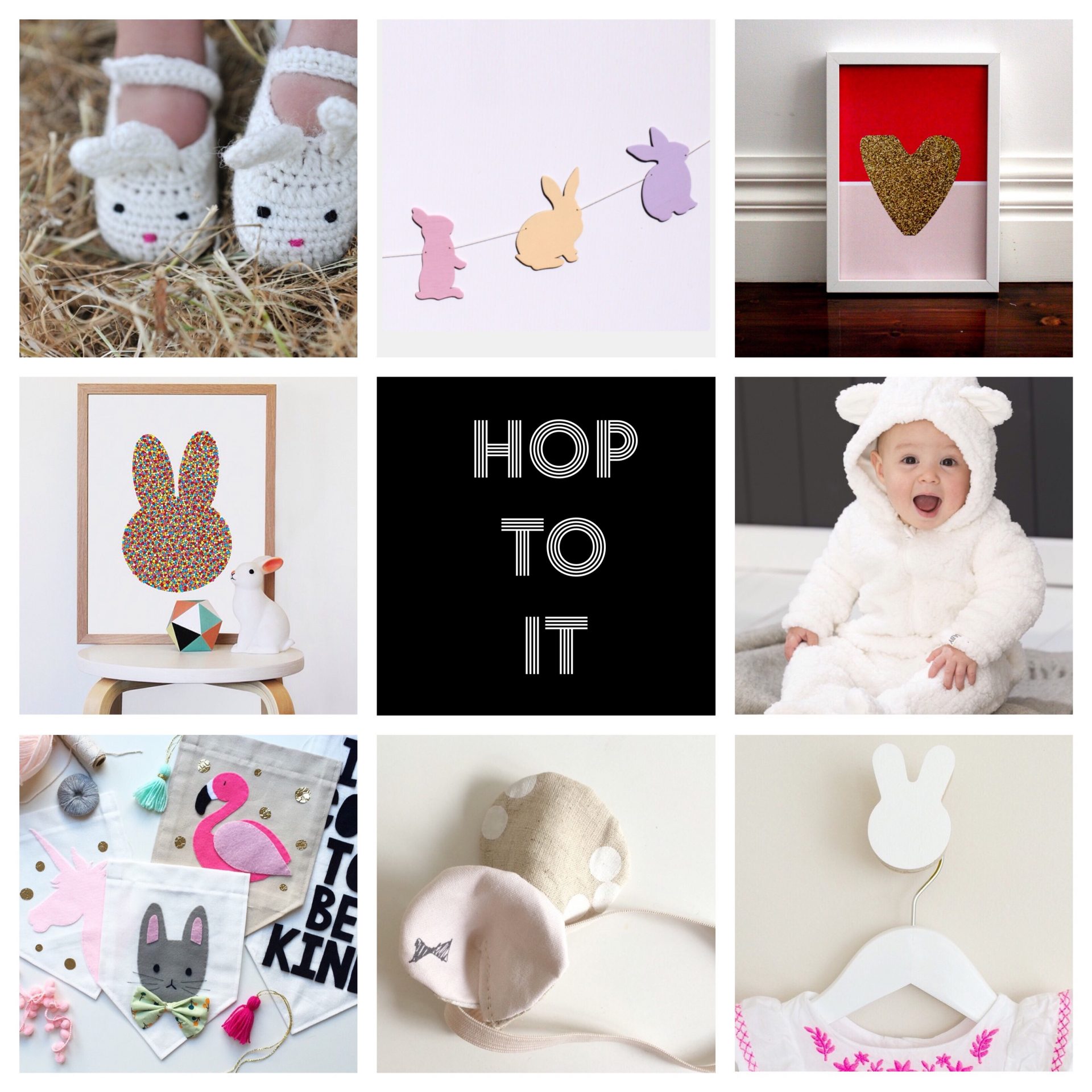 Hop to it! : Cute ideas for Easter gifts
Hop to it! : Cute ideas for Easter gifts
Let's face it, Easter IS all about chocolate. Heck, I'm not trying to compete, and heaven knows I would never say do without! However if you want to add a little bit of sparkle to your child's Easter this year, there are loads of cute ideas, outfits and decor made by local businesses that would bring a smile to any child's face.
So today, I'm sharing my favourite finds for Easter….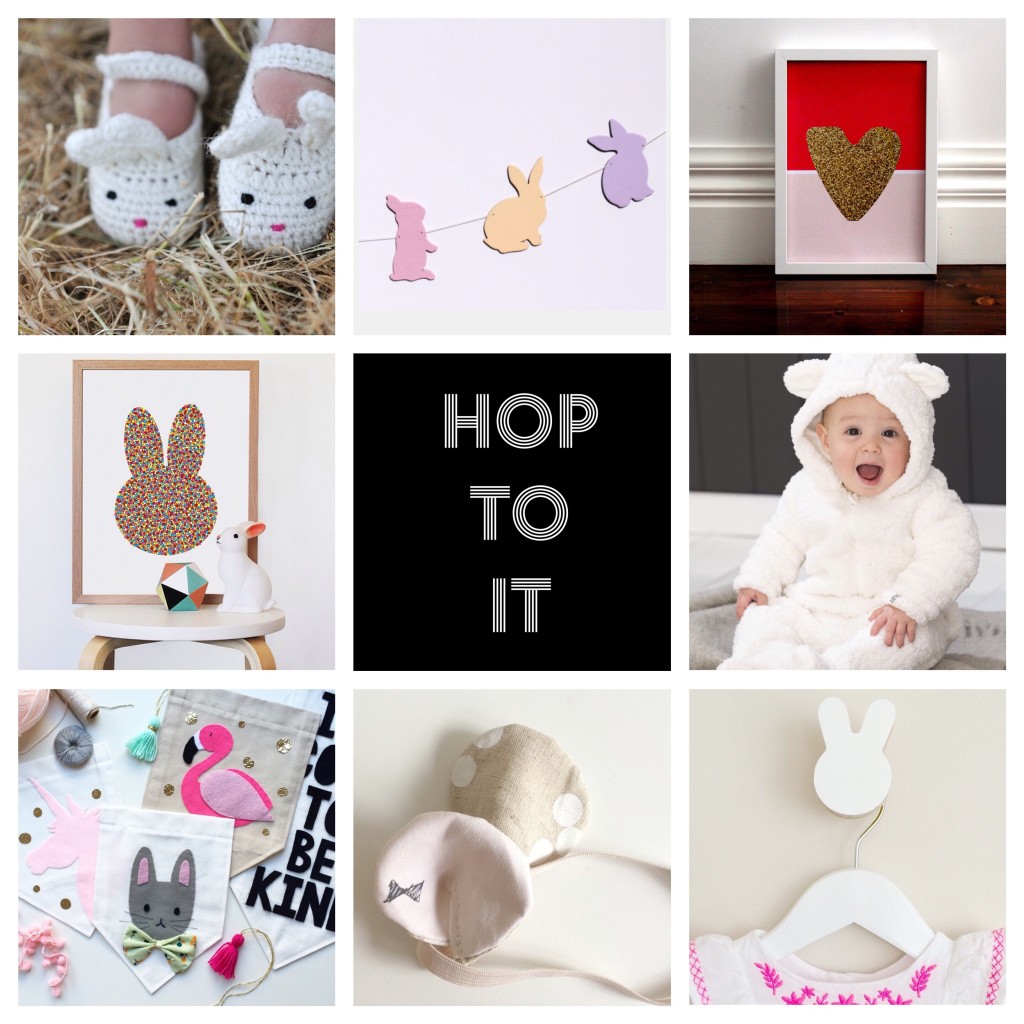 Top Left:Mooi Baby  – Bunny Booties  – $49
Top Middle: Arlo & Co – Pastel Bunny Garland –  $35
Top Right: Happy Ella After – Strawberry & Cream Heart Print – $17 single, $30 duo 
Middle Left: Hello Mala – Yummy Bunny Print – $30
Middle Right: Cotton on Kids – Cozy Romper – $24.95
Bottom Left: Little Olive & Co – Bunny Banner – from $40 (note this store is currently restocking orders for April)
Bottom Middle: Little Noggi – Limited Edition Ears – $17.95
Bottom Right: Knobbly – Bunny Wall Hooks – $16
HOP TO IT!
HAPPY SHOPPING!
HAPPY EASTER!