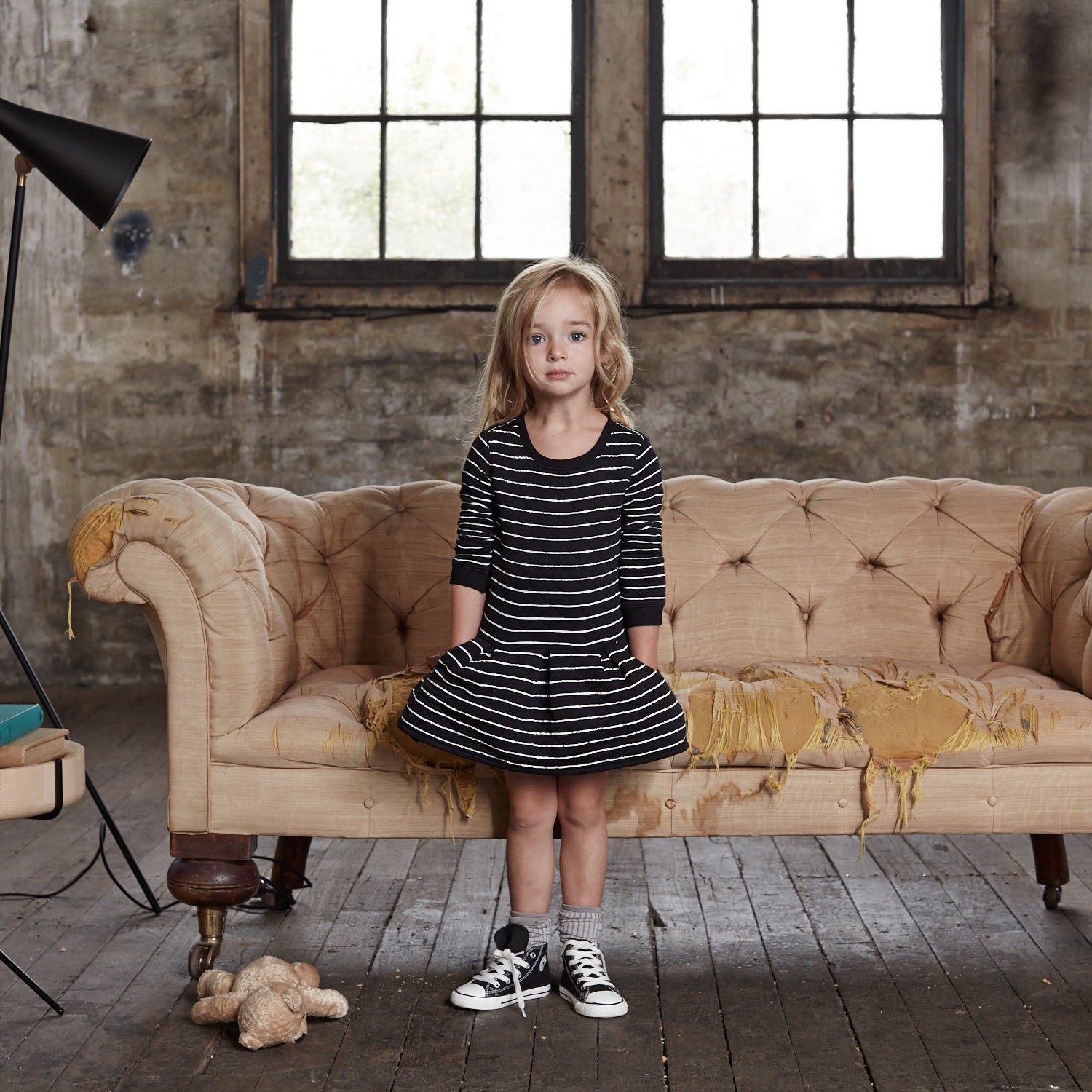 Ella Loves Local: Nat from ChiKhi
Ella Loves Local: Nat from ChiKhi
Hold Up, Hold Up! In case you have been living under a rock somewhere, you NEED to know, see, touch and experience the gorgeous new threads that are Chi Khi! The brain child of the ever so cool, and passionate Mum to boot, Nat Basingthwaite, Chi Khi kids has burst onto the scene with gusto.  Their range is inspired by the edgy moochrome palette and features unisex designs, many of which can be worn by both girls and boys. We've been lucky enough in the Korber household to experience the gorgeousness of Chi Khi first hand, and all I can say is that as a Mum, the quality of the fabrics is like nothing I've ever seen. Thick quilted dresses, soft bamboo cotton, warm luxurious knits. Honestly I wish that they came in bigger sizes so that I could wear the stuff myself. What's also unique is the passionate way in which Chi Khi's CEO and creative director, Nat Bassingthwaite, manages to find the time in her crazy schedule to manage Chikhi. Hashtag 'MummyCrush'. Along with her two real life children, Chi Khi is certainly a love that she clearly wants to nurture, and by the looks of it so far, it is paying off!
Here are some of my favourite threads….
The Nylah Knit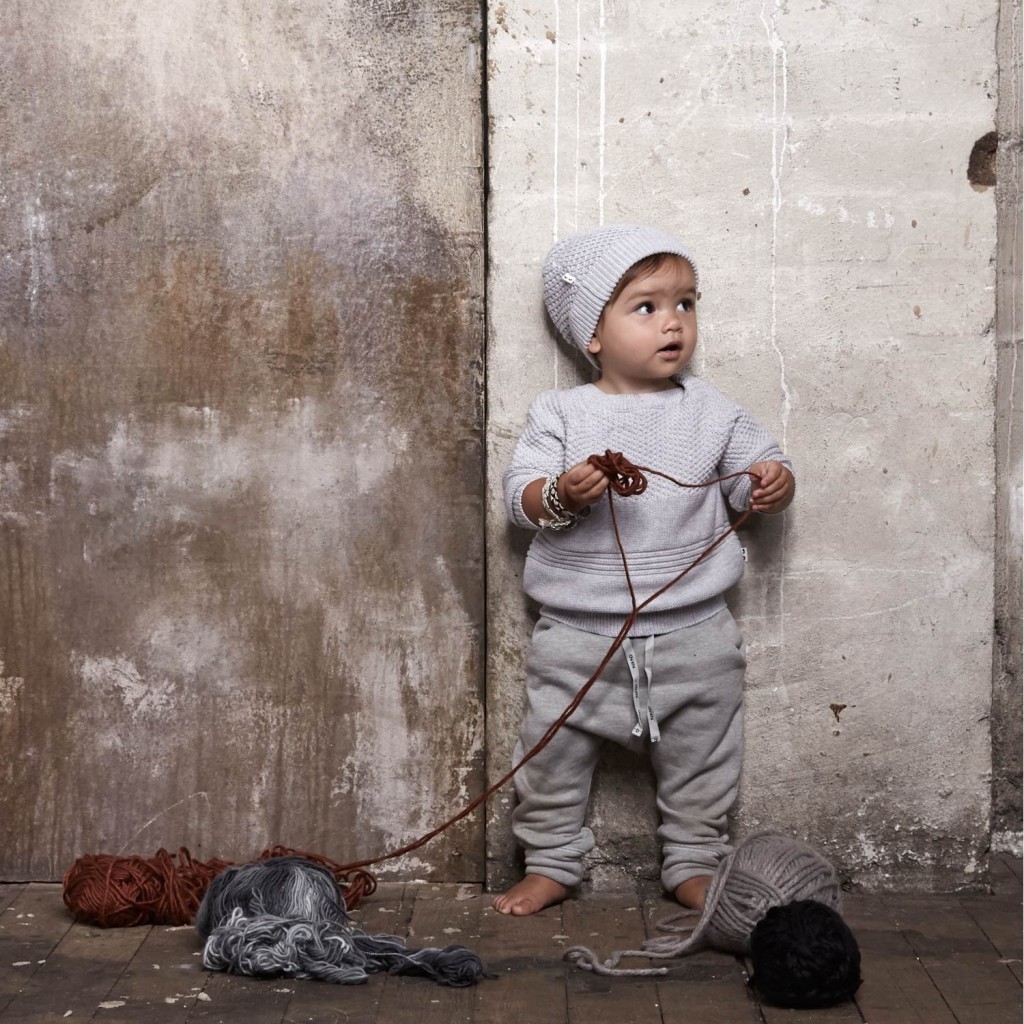 The Willow Bamboo Quilted Dress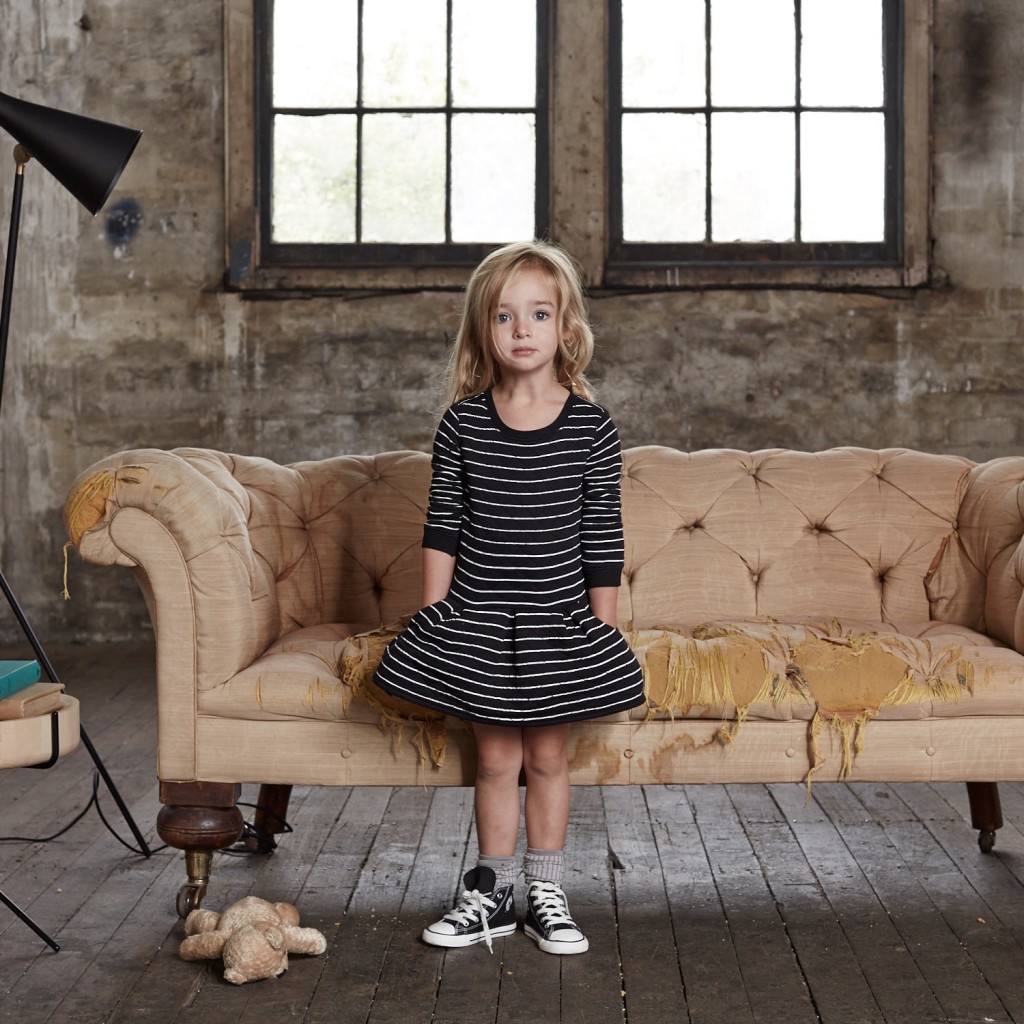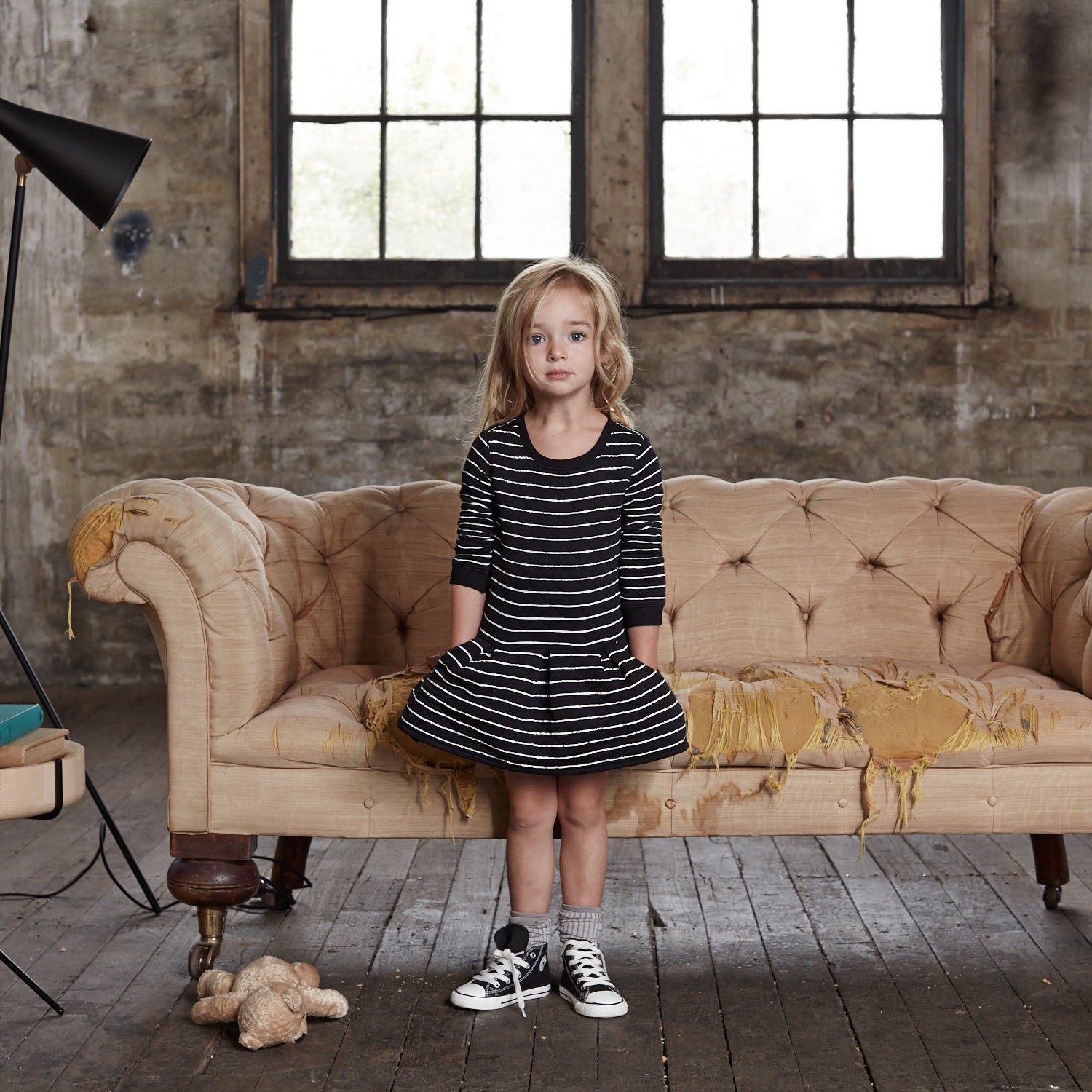 The Frankie Striped Knit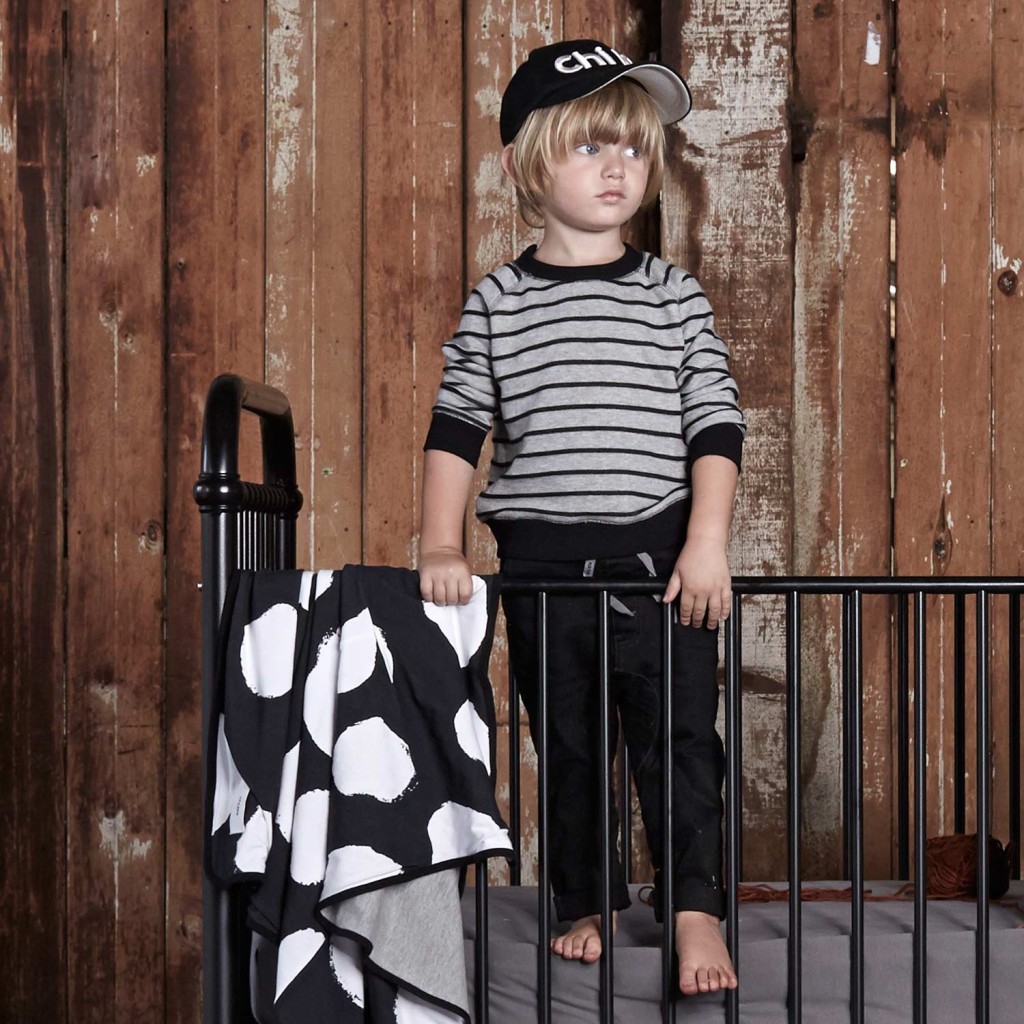 The Lennox Reversible Bamboo Vest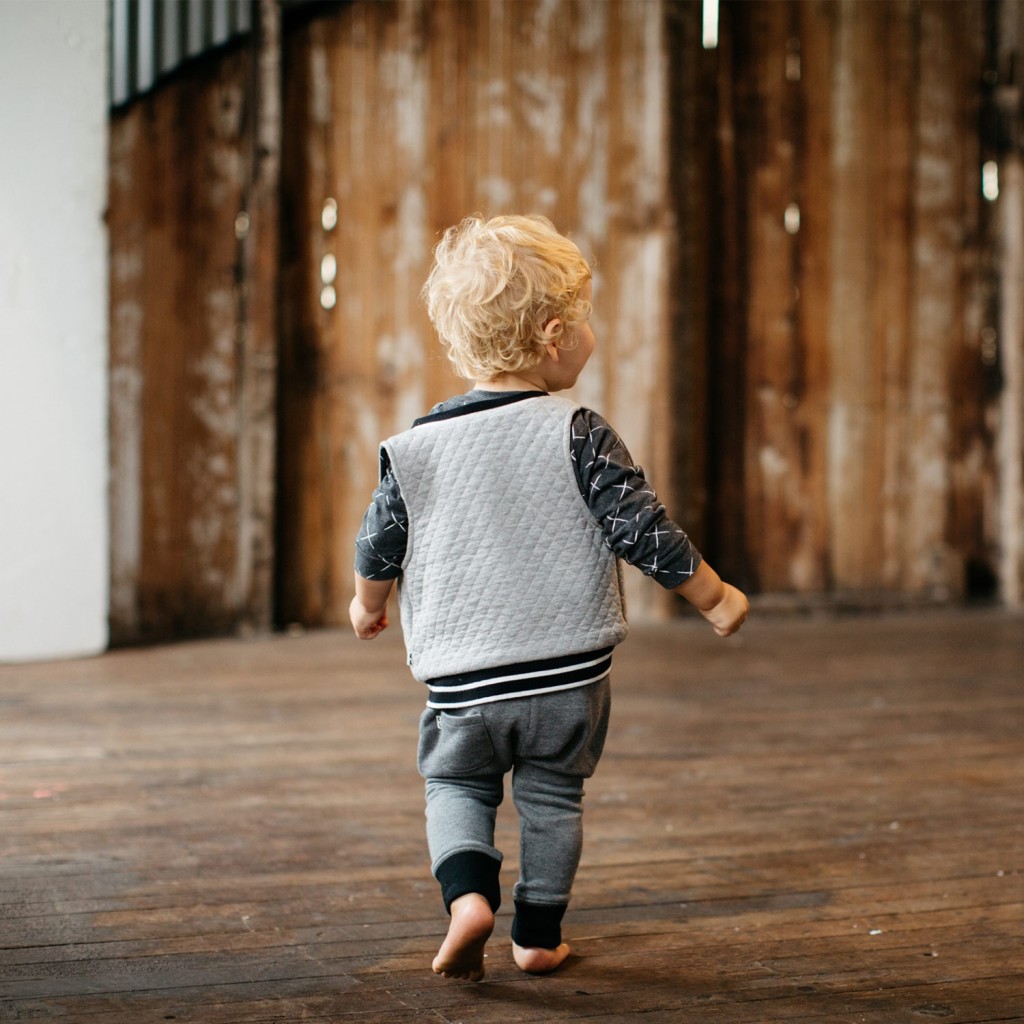 and here is my own Chi Khi Monkeys rocking their outfits…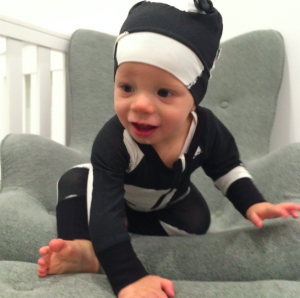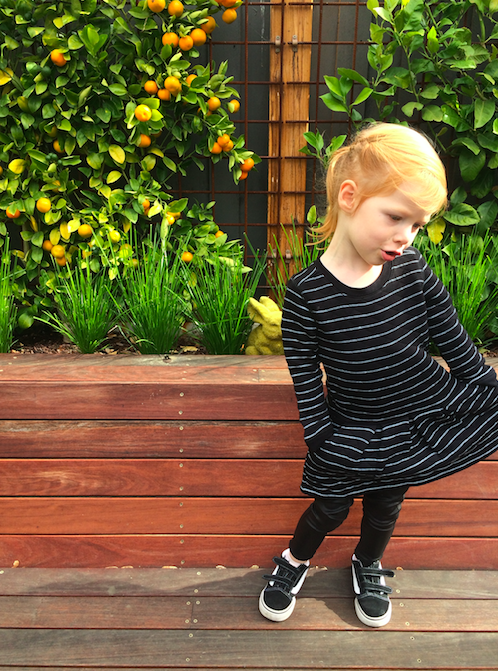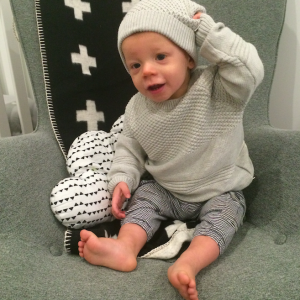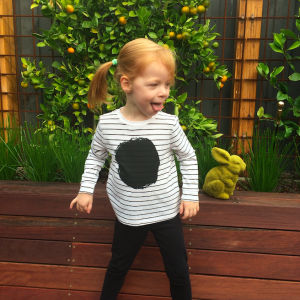 and now, from the amazing Nat herself….
1. What inspired you to start Chi Khi?
My children were the biggest inspiration. The choices I was making always had them at the forefront of my mind. I have always thought about being a working mum and how I could balance that work family life.  Having invested in property and business before I thought I could take the step in creating a brand, inspired by my children, my experiences as a mum and my love of design and fashion.
2. How do you juggle business and family?
It is never easy. I do have an incredibly supportive husband who is like my right hand. It is a constant juggle of who is doing what and who has the kids. Ideally we try and have one of us with them all the time but we support each others dreams. I don't have much of a social life but I prefer tp love my work and spend time with my family. Also my job is fairly social so I don't feel like I really miss out on anything. Except for sleep!
3. What has been your proudest moment so far?
As a mum it is watching my daughter conquer her fear of the water. That was beautiful to watch.
With Chi Khi it really is just seeing what you have in your mind come to life. Also the response has been extraordinary. We have had so many people place an order and then once they receive their order they buy more. That feels amazing.
4. What has been your biggest challenge?
Has been learning how to run your own business. I do love to learn and this has taken it to a whole other level. Also time management.
5. What is your advice to others wanting to start their own business?
Take your time. Learn as much about the business and what is involved before you start so you know what it takes.
6. Three words that describe Chi Khi….
cool.considered,comfy.
7. What's your favourite current product in your line?
The Evie Dot Cardi is a real statement piece. Double fronted knit is made from 100% cotton. If you want to stand out from the crowd, this is something a little different. Beautifully finished with matte black buttons.
8. Pay it forward to another local business.  Chi Khi loves…
Stylerunner, is the best Online store for all active wear. The two girls who founded this are super talented Julia and sali and have been instrumental in helping me with Chi Khi. Every step of the way!
Nat, your new line totally rocks. From style to comfort, Chikhi has got it covered!
#supportsmallbusiness #ellaloveslocal #shoplocal