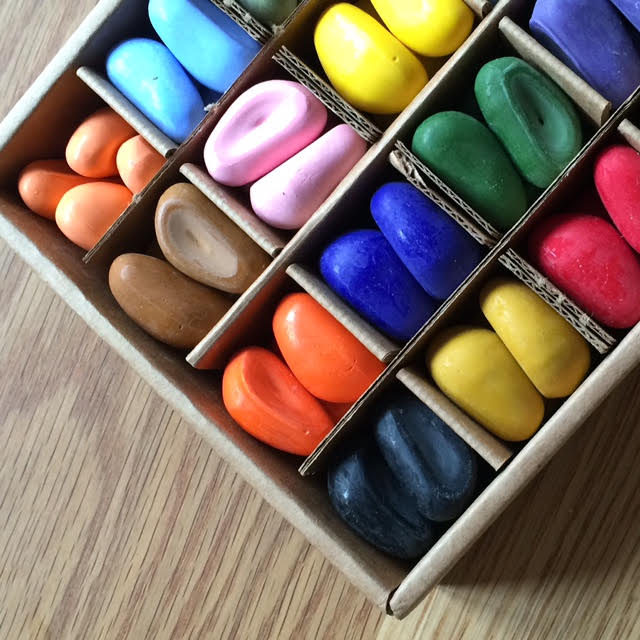 Ella Loves Local : Jesse from Crayon Rocks Australia
I don't know if it's the teacher in me, or just the little girl who has never gotten over her love of colouring in, but when I came across
Crayon Rocks
, I fell in love. There is nothing more relaxing and enjoyable than drawing with your children. Letting your imagination run wild as you explore colours and shapes. When Jesse from
Crayon Rocks Australia
let me and Ella try some of their products we were hooked. They are so unique and different, these crayons are like nothing you've seen or tried. The best part of all is that they are shaped like little rocks, ingeniously angled so there is no way to hold them, except with perfect pencil grip. Teaching kids to hold a pencil, without actually holding one! Gold!!!!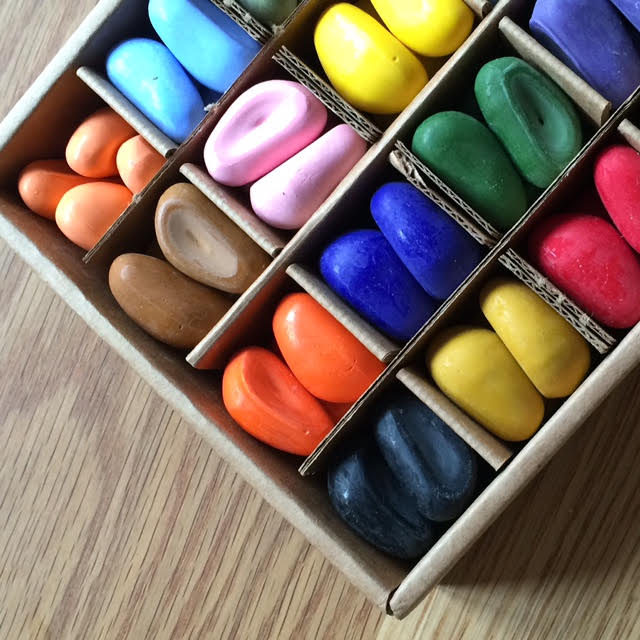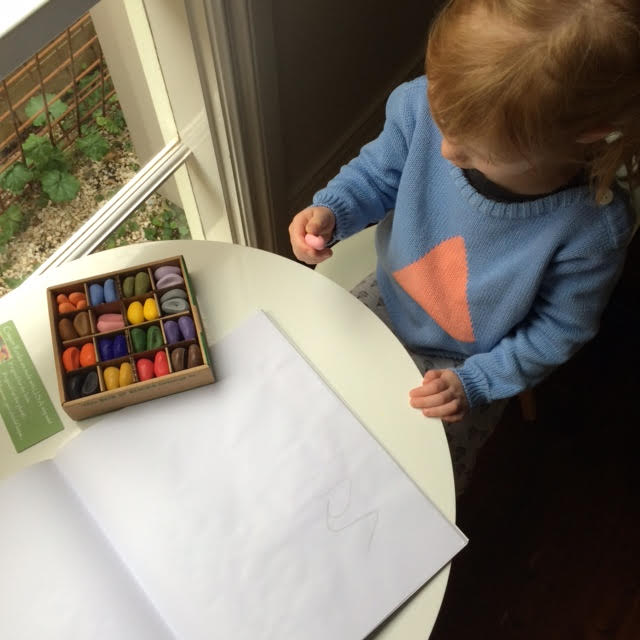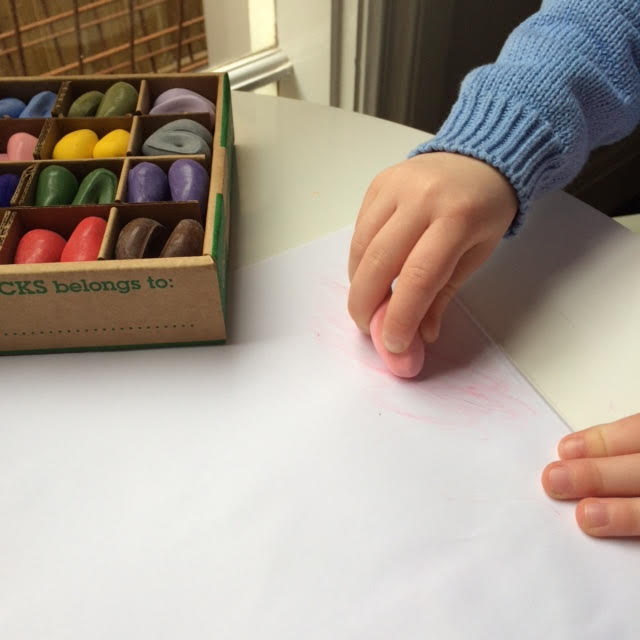 1. ​What inspired you to start Crayon Rocks?
​We originally started our journey with Crayon Rocks as our daughter was having trouble with her pencil grip. We had tried everything we could possibly try to fix it. Every night was a huge drama with homework, as she complained that her hand was getting tired and sore. Eventually this began to affect her confidence in learning at school and although the teacher did her best to assist, this wasn't something she had a lot of time to spend working on, as she had a whole class to teach.
We brought Crayon Rocks and within a few weeks her pencil grip was corrected. The transition was so easy as the unique design automatically guides a childs hand into the correct position for the tripod grip and the childs hand muscles will gradually strengthen through use.
 We became so passionate about Crayon Rocks and the benefits they offered children that we began selling them in our little online store and they just took off.
​We we're inundated with interest from parents, schools and other retailers that we asked the creator of Crayon Rocks, Barbara, for the Australian and New Zealand Distributorship.
2. How do you juggle business and family?
 ​We're a family based business, so business is family. Crayon Rocks is run by myself (Jessie), my sister Sarah and mother Debbie.  This obviously has it's ups and downs at times as its impossible to separate. We work well as a team under pressure and being family, as hard as things get there is always a lot of love and care underneath it all, which provides a really solid foundation for what we do.
​Our children are very much involved in the business also. We've taught them about profit and loss, important of customer service and why we do what we do.​
3. What has been your proudest moment so far?
 ​We've just celebrated our first year in business at the end of June which is amazing. It's the little things that push us to move forward every day. I remember when we first started selling Crayon Rocks, I received a call from one of our customers in tears one day. I thought something terrible had happened but she started to explain to me that her son who suffers from a motor dissability, had just drawn a dog and looked up at her and said something along the lines of "I've been waiting my whole life to draw this dog and it's finally here."​
Creative expression for children is SO important. Our mission is to help as many kids as we can to share their story.
4. What has been your biggest challenge?
​ Oh, there are MANY challenges we have faced. We have had to write all our business systems from scratch and just had to learn as we went along. Every time something wasn't working we'd have to re-write another system or process, source another supplier or find a new way of doing something. It sounds simple in theory, but the process of finding your 'flow' as a start up is very expensive and time consuming.
 The past four weeks for our business have been absolutely huge. We have done 32% of last financial years entire trade in July alone. This sounds exciting to have such a huge level of growth but it's stretched every single resource we've had and we've been up until all hours of the night. We've had to do a big 'rush' order of stock to meet the demand. We seem to have everything running in a nice flow over the last week which has been awesome.
5. What is your advice to others wanting to start their own business?
 You need to love what you do. ​The WHY behind what you do has to be bigger than anything else, even the financial rewards. You have to love what you do every single day and wake up knowing what you do is making a difference.
You need to be prepared to get something wrong. You need to be prepared to get rejected. Following this, you need to be prepared to keep learning from your mistakes and refining until you get it right.
 Do one thing every day that will make a difference to what you do, no matter how small it may seem. Small ripples create a tidal wave.
6. Three words that describe Crayon Rocks?
​Making learning fun. ​
7. What's your favourite current product in your line?​
We only have one product, that's Crayon Rocks. We do have 16 colours so I guess my favourite would have to be the purple. It's a vibrant, strong colour and reminds me of the hydrangea flowers in my ​Grandparents garden when I was little.
8. Pay it forward to another local business. Crayon Rocks loves…
PS. Made with Love!!!! Ps. Made with Love is run by Liv and she creates some of the most amazing custom designed paperie for events and business I have ever seen. She is a mother of two and has such a full heart for everyone around her. Best of all she LOVES what she does with a passion that is contagious. 
https://www.facebook.com/PsMadeWithLove
Thanks for sharing Jesse, and for making and sharing these wonderful products with us and our children!