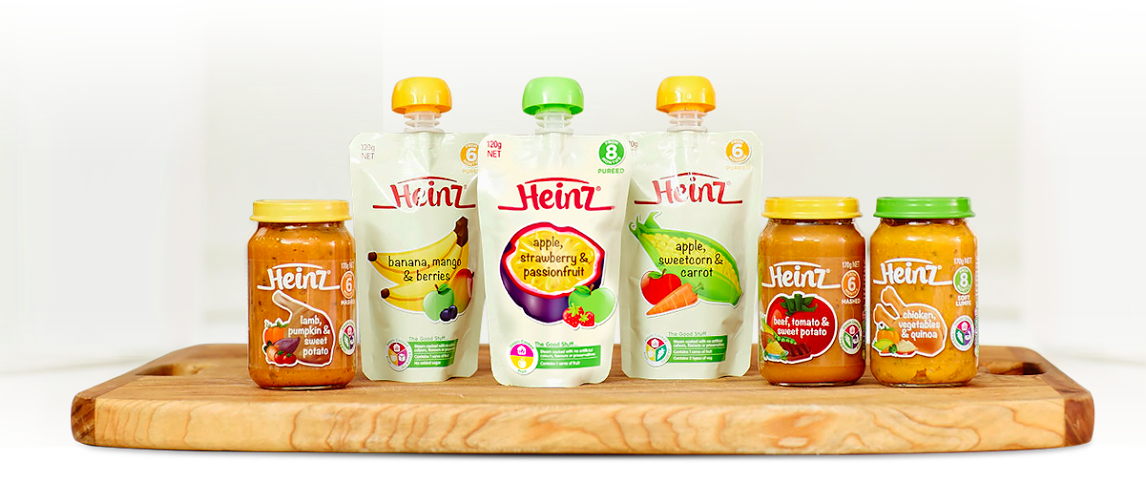 Feeding a growing boy….
Feeding a growing boy….
*a sponsored post from Heinz
Now that Hudson is one year old, I've been trying to ensure that he has the opportunity to try new foods, and in particular a greater range of textures. Being a working Mum of two, I have to admit that my ability to cook, puree, steam and hand make every single meal has been tested. I've tried, where I can to make things myself, however this time around I have turned to some of the baby food brands readily available in our supermarket aisle.  As a busy Mum, like we all are, my primary aim is to ensure that my children eat nutritious food, however I also need to make sure that we are all washed, clothed etc. etc. and this time around this has meant that I've had to give a little. I've sought help from the trusty 'food in a jar', and have recently done some research to make sure that what I'm giving Hudson, is indeed ok!
Heinz has 60 years experience in baby food, and I'm sure that we've all sampled a can of baked beans, or soup sometime in our lives! However we know the catch phrase 'Beanz Meanz Heinz', but what DOES Heinz mean for babies???
Heinz only use quality ingredients and where possible source ingredients from right here in Australia.
Their apples, pears and peaches come from Goulburn Valley, their farm fresh
pumpkins are from country Victoria, and all meats are from trusted suppliers throughout Australia. These ingredients are picked, packed, and delivered with care to the Heinz Specialist baby food facility in Echuca, which is in country Victoria.
Mums will be happy with providing this to their infant as they can trust that it is preservative free, of high quality, is tasty and Heinz jars and pouches of infant food are prepared locally!
The product can often be used as an add on to homemade meals or a snack, so it is flexible in its role in the household, alternatively it can definitely beserved as a complete nutritious meal.
I've recently trialled a few products from their new range with Hudson, and I have to say that he loves every mouthful. I'm trying to promote self feeding and products like the Nutrios and Mini Rice Cakes have proved a hit.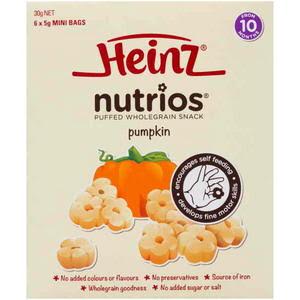 You can check out their range by heading to http://www.heinzforbaby.com.au/gottalovethegoodstuff. You can also check out their Facebook page https://www.facebook.com/HeinzForBabyAustralia for tips and ideas in using their range of products.
I'm sure your little ones will love them too!