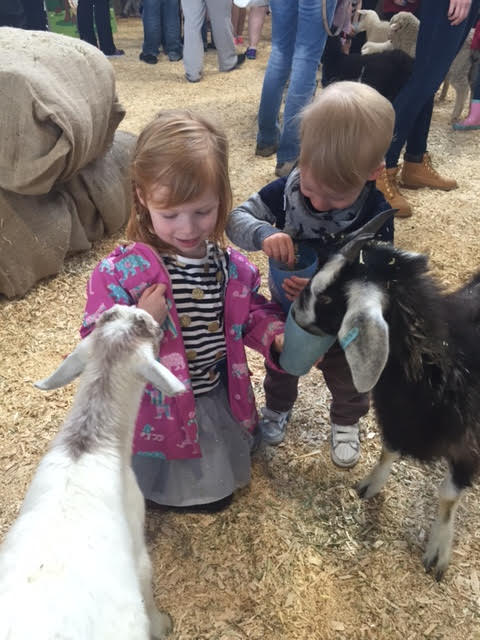 Royal Melbourne Show time with the little ones!
Royal Melbourne Show time with the little ones!
As each year rolls around, if you are a Melbournite, chances are you'll be heading to the Royal Melbourne Show. A family tradition, I have fond memories of heading there with my family, as the eldest of four, we were allowed 'one lolly bag, one toy bag and one ride'. Since the 80's there are many aspects of the show that have changes, but many, many features that have stayed the same. As an adult, who now heads there with my own children, my show experience is somewhat different, albeit a quick one! So this year we headed to the show early doors, to share with you my tips on how to have a fun day out with little ones under five!
So with that…these are my tips.
Get in early. We got there at 9.30am to beat the crowds and this was the best decision we made. You may want to see the fireworks later in the evening, but if you don't…head there early doors and you will be rewarded with no lines!
Use the daily schedule available on the Royal Melbourne Show website. This was our saviour as we searched for the key things to do, as we planned our trip before we went.

The nursery is still so magical. We got there when it opened and it didn't dissapoint. It was Hudson's first Show experience and he loved every second of it, especially given the fact that he is the same height as the baby animals! For $3 you can get a cup of feed for the kids. There is a  pram parking area and very cute photo stand cut outs. By far the best part of the show.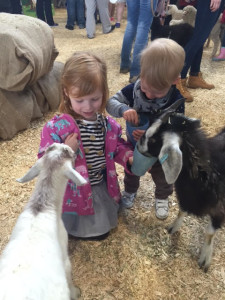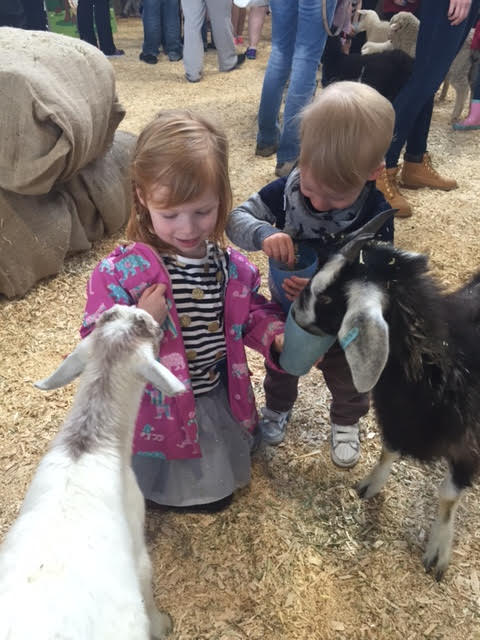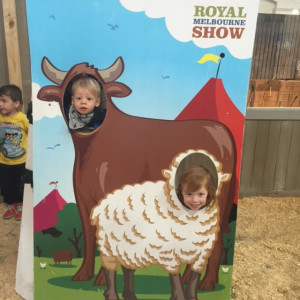 Peppa Pig. Check the daily schedule times, but this show was a rippa! It went for about 20 minutes, so just the right time to keep little one's attention. Included were all the favourites!

Show bags. Gone are the days of $3 sticks and pops, however you can still get a good old Bertie Beetle for $2! We got Ella a Frozen Showbag for $20 which was actually pretty good value. For Hudson, we got the $15 farm village bag, filled with toy tractors and animals. You can still get some good multi deals for lolly bags around $10. Not bad!

Rides. Next to the nursery is the toddler area. Rides are about $6 each or 5 for $30. A great selection of rides, however just make sure that when you buy multi tickets, you check which rides you can use them for as there are various operators.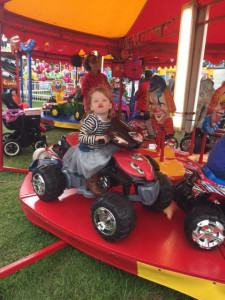 Parking. Each year we park at Ascot Vale primary school, which means the cash goes straight to them! For $22 you get parking across the road. For the price of a rail ticket x 4, it comes out almost the same. A great and convenient park if you are driving.
So they are my tips for a great day out. We spent just under 3 hours there and had heaps of fun! Until next year!