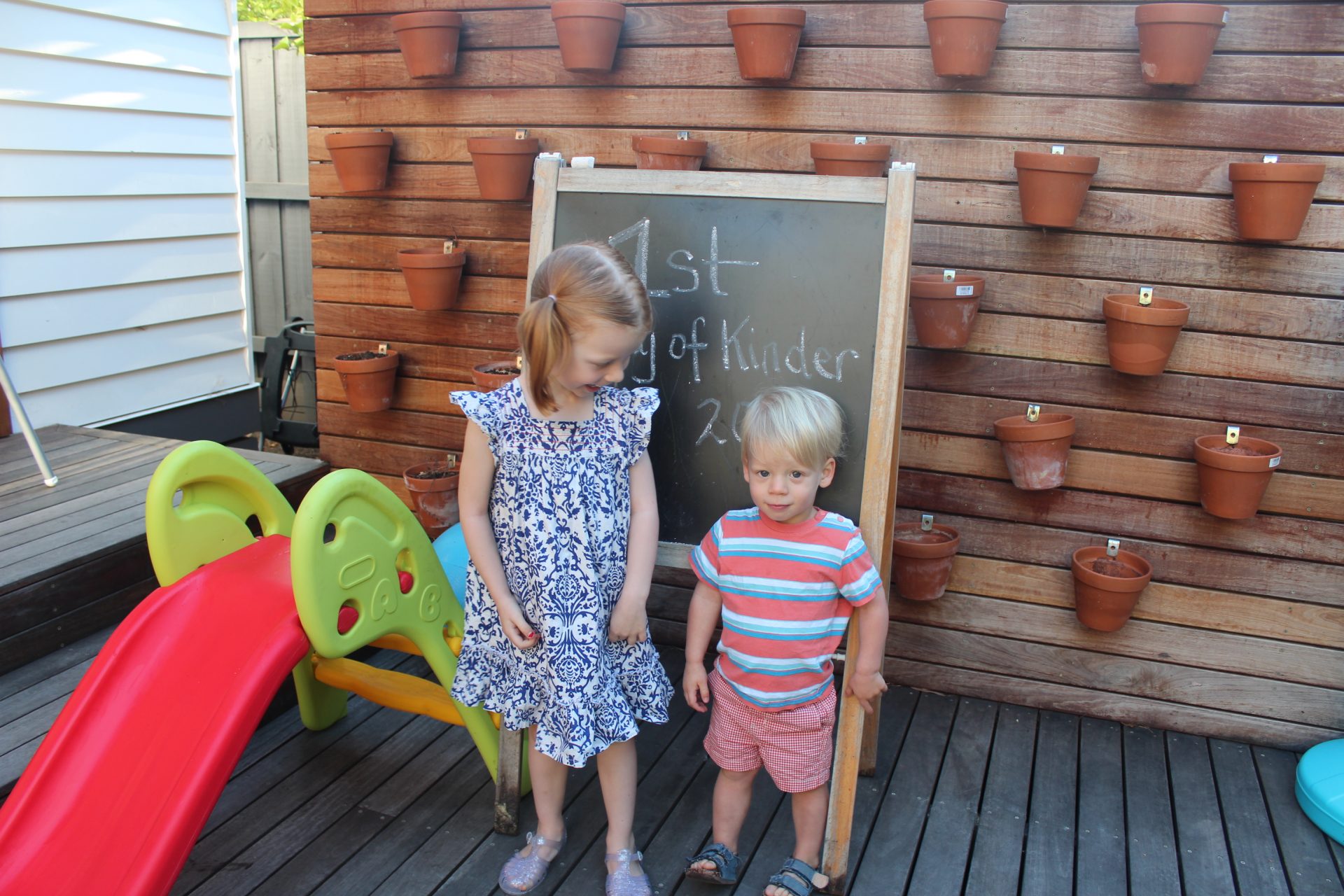 Moments like these…
Moments like these…
As a Mum, each day there are moments that catch us by surprise. Small moments that make us smile, make us frustrated, make us happy, and then there are those that fill us with love. These last few weeks have seen our household deal with a variety of moments, and emotions. As I recover from hip surgery, as we start a new year, as Ella starts in the kinder room and as Hudson gets used to being at daycare. Moments that come and go, and moments that have made me stop and really think about making memories that I, and my family will remember forever.
This week has seen Facebook and social media peppered with hundreds of images of little ones starting school, starting kinder and starting their own little adventures in this big wide world. When we first had Ella, I vividly remember an elderly lady affectionately asking me how old she was, and at four weeks old this lady gave me some advice. 'Cherish every second because before you know it, she'll be old like me'. Similar advice has been given to myself and Dan over and over. Each time you knod and smile, but to tell you the truth I didn't quite realise how true it actually is. With a blink of an eye, our darling Ella is almost four years old, and will be starting school in two years (we are keeping her back). How, oh how did this happen so quickly? She is very emotional at the moment, and (like her Mum) finds it difficult to keep back the tears. I know she will be ok in a few weeks. Hopefully I will too 🙂
And then there is our little Hudson. His transition to daycare has been really hard. He has cried and cried and done his upmost to be angry and stubborn. It is so hard to see your little one be so upset. But then today, the amazing director at his daycare emailed me with the news that he had been laughing and smiling, having a wonderful day dressing up. The excitement in the email was palpable and honestly I couldn't have been more appreciative that she took the time to tell me. Through the use of a fantastic app called Story Park, we see on a daily basis their daycare adventures. Photos, videos and stories tell a variety of tales, and today…we received one that I will certainly be showing him when he turns 21. Pictures of him dressed from head to toe in a dress with a crazy hair style to boot. Clearly he is having a ball today and I couldn't be happier. How thrilled we are to have such wonderful people caring for our children. What a moment to cherish.
I told myself that this year I would really try to stop, slow down and enjoy the little things that happen each day. There may be small moments of fun, hugs and kisses, painting and playing in the park. It's moments like these that we need to cherish and really enjoy as they happen. I've been using the TinyBeans App to save these moments forever and to look back at the amazing ways in which my children have grown. The best thing is that it's private. You can share them with family members, or keep them just for yourself. You can even send social media pics straight to the app! Photos really are the best way to keep moments like these alive.
What ever moments you have experienced this week, I hope they are happy ones that make you smile.