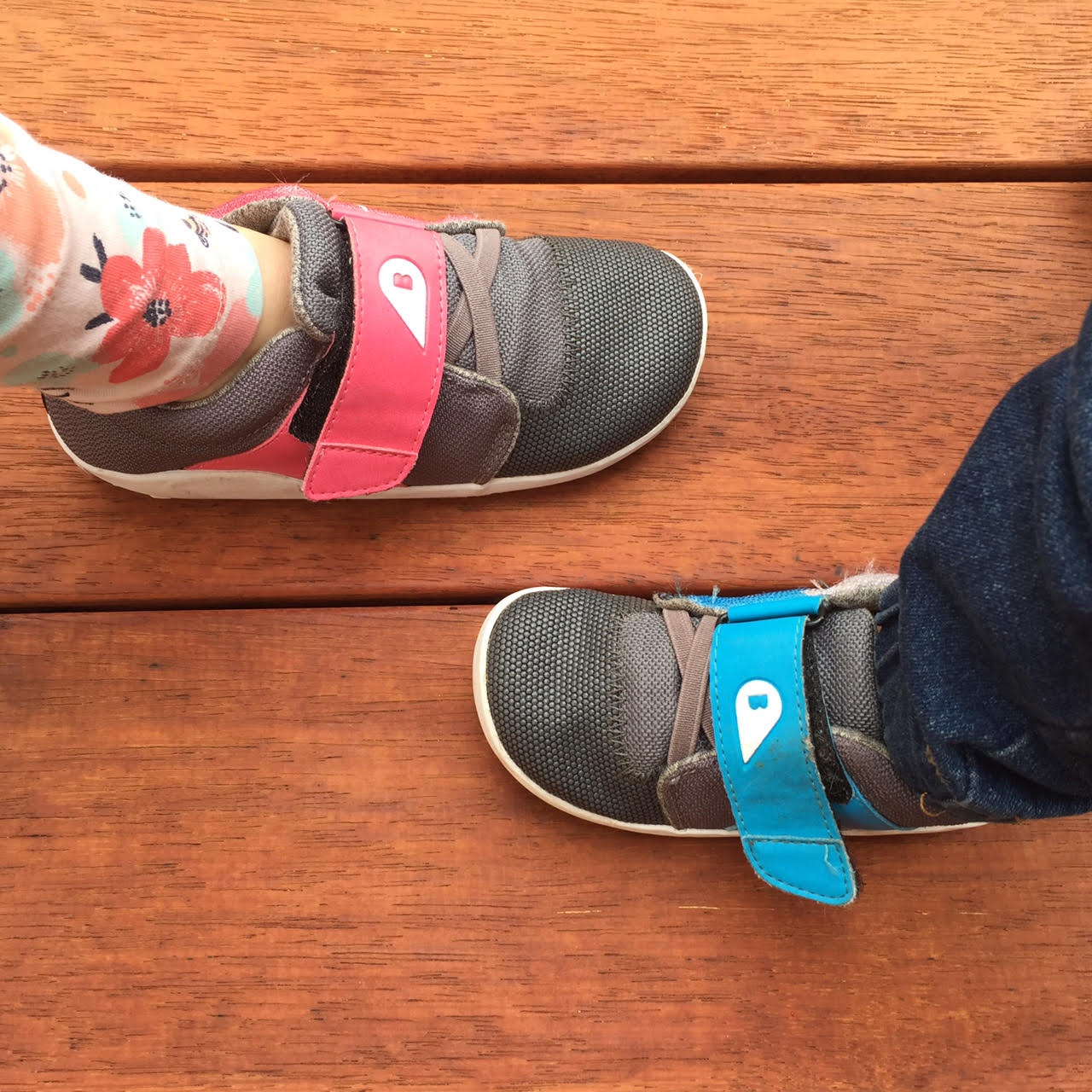 Product Review: Bobux Shoes
Product Review: Bobux Shoes
Kids need good shoes. They need comfortable, durable shoes that stay on. THAT STAY ON!!! If you are lucky, these shoes may also look cute and funky. Like adults, kids can get swept up into wanting the most sparkly, funky, crazy cool shoes on the market. However I've learned that you get what you pay for. Shoes can look great, but they can be cheap and nasty. Think blisters and sore feet. They fall apart after two wears. The velcro is rubbish and doesn't work.
For Ella, she has been able to get away with having buckles / clips. She's actually enjoyed her shoes and has kept them on most of the time. Hudson is another story. His current obsession for all things shoes means that he wants to wear five different kinds in five minutes. He also loves taking them off at any given point of time. So I was thrilled when Bobux were relaunching their brand in Australia and asked me to test out their range. Given that it was Ella's Birthday coming up, I thought it would be a great opportunity to try out a girl and boy's pair from their new PLAY range.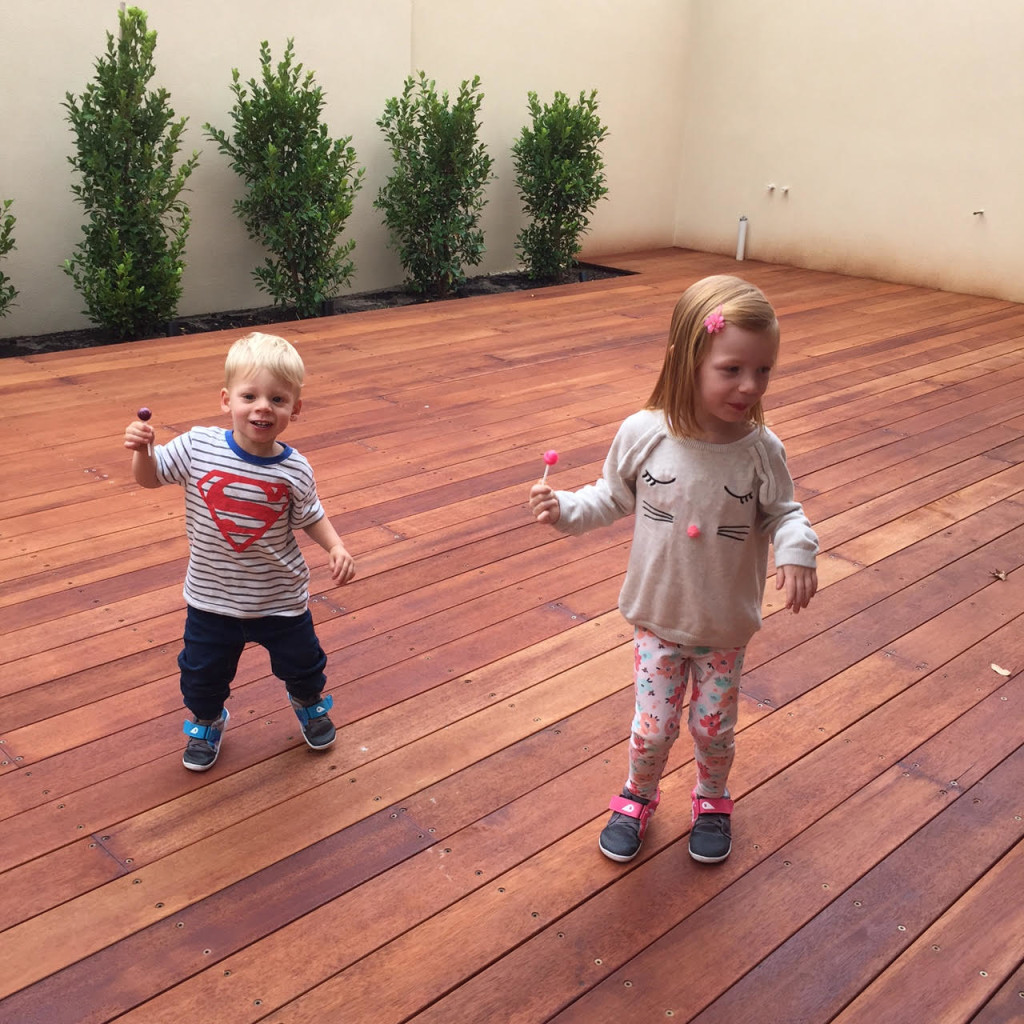 If you don't know about Bobux, then here is a brief summary. Bobux started in New Zealand and have recently relaunched their brand here in Australia. Their whole their new range is styled to demand attention and be sought after by trendsetting Mums and Dads worldwide expert foot health is very much at the hear of everything they do. The Bobux shoe works with the concept of 'stage, not age;. This means that rather than focussing on the age of a child, each range has been developed to suit the different stages of a child's development, from newborn to children confidently running. They look at how kids use their shoes to run, jump, kick and climb and changed their design approach to make sure that their product actually enables kids to do these things in comfort.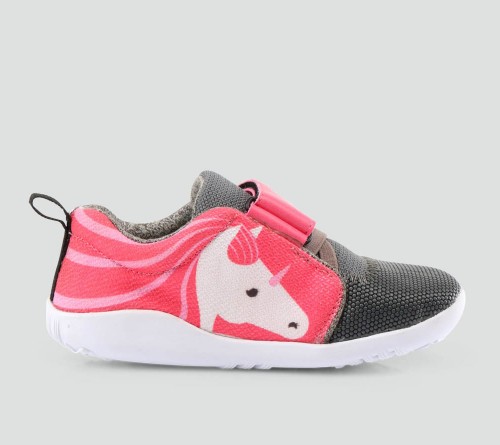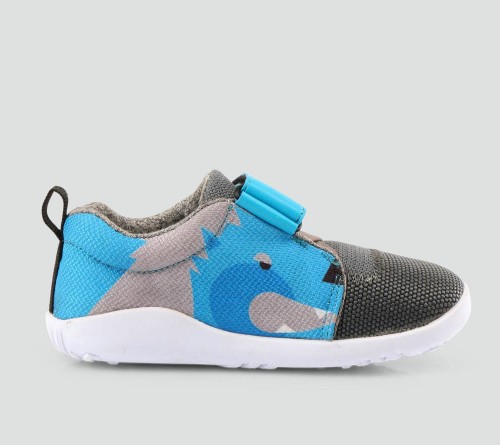 The PLAY range includes the BLAZE collection for confident walkers and the Xplorer for crawlers and new walkers.
We decided to try the pink Unicorn Blaze for Ella, and the blue Wolf Blaze for Hudson. Here is what we found….
Immediately Ella was drawn to the gorgeous animal graphic. The design actually has been focussed on helping kids to remember their left and right. Totally cool!
They stay on. THEY STAY ON. No matter how hard he tries, Hudson cannot get them off. The velcro is strong. As a Mum who battles to find shoes around the house, this is by far the most amazing benefit of these shoes. Thank you!!!!!

They are light, and the kids love running in them. The Blaze range are the lightest of shoes and are made of advance rubber composite soles.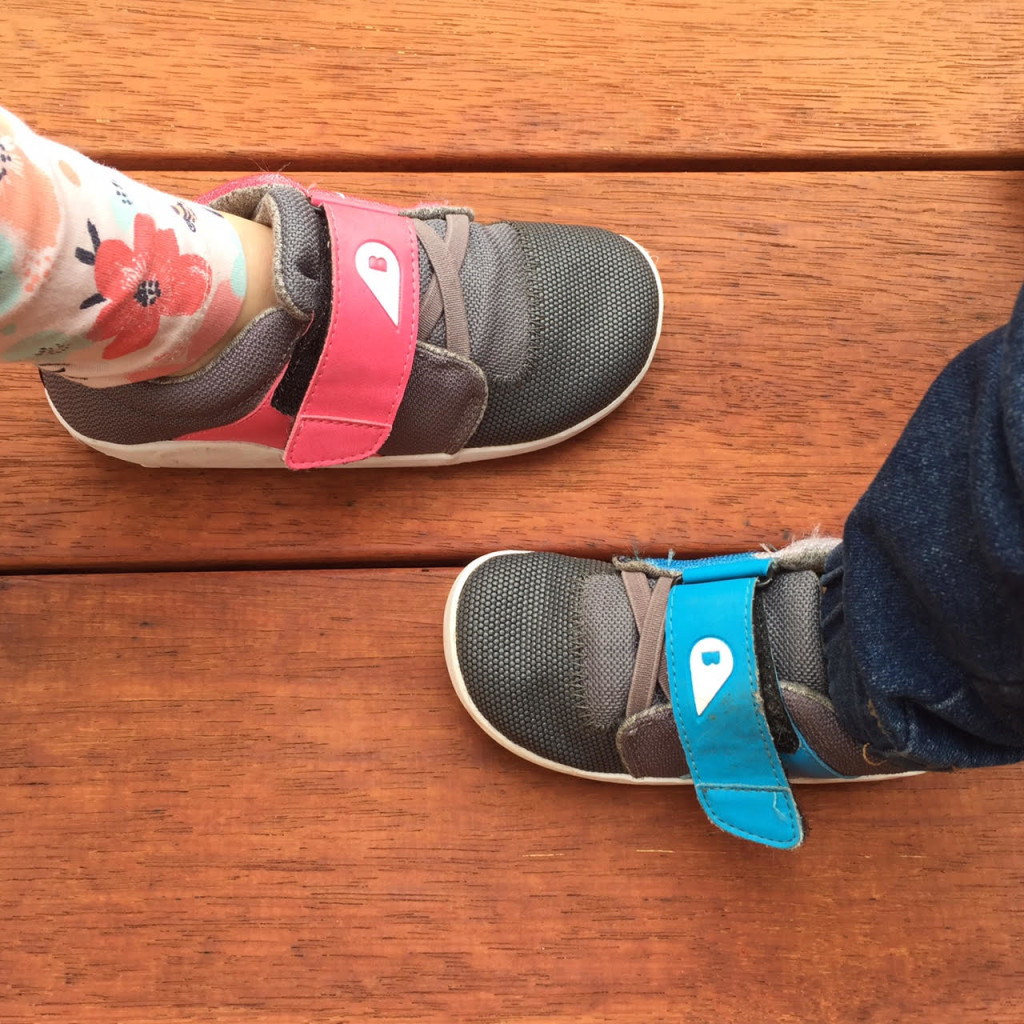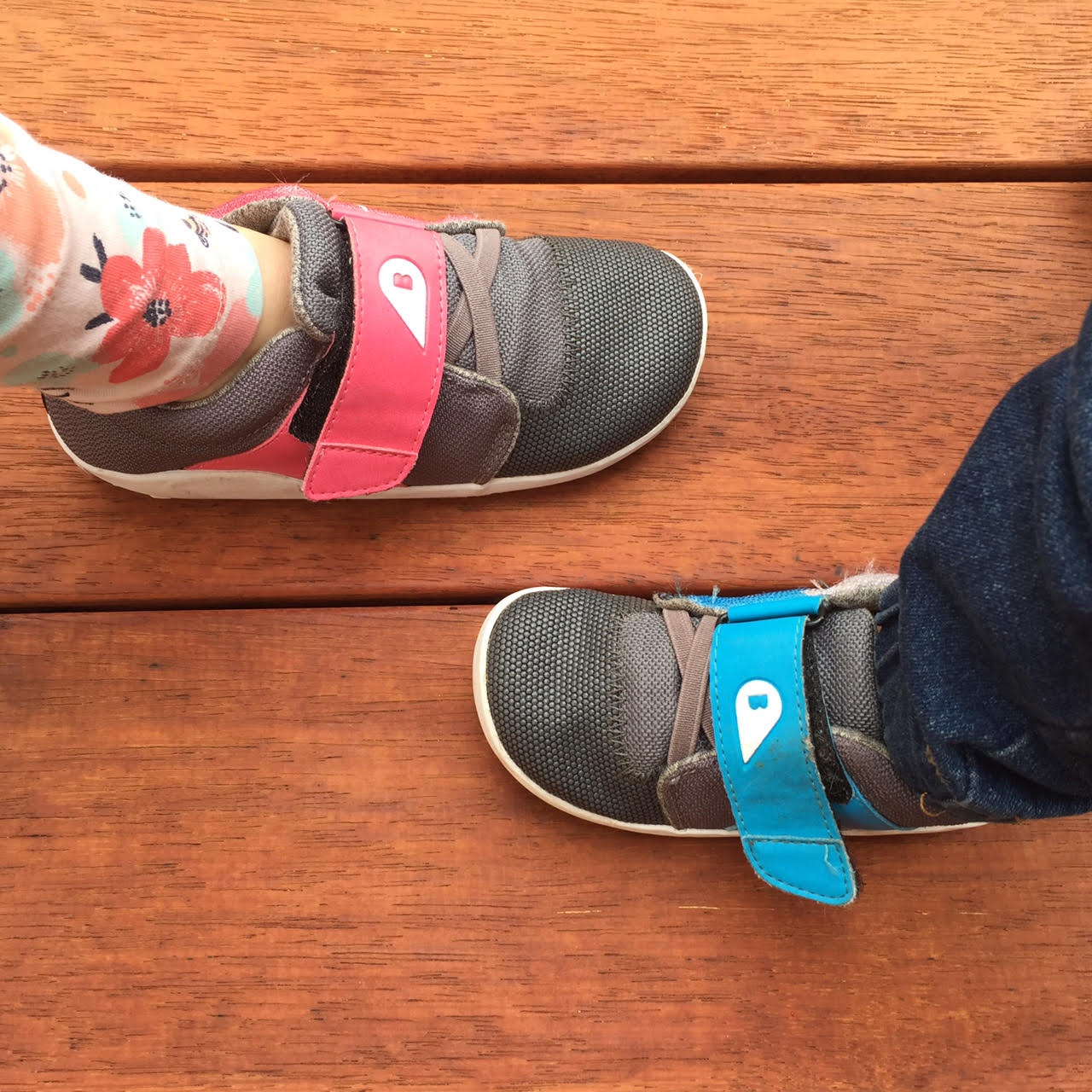 No worries when walking / running in the wet. I honestly couldn't believe this! Inspired by Formula 1 tyre tread and designed for good grip on heel and toe, the soles are designed to expel water and so your little ones have better traction when running around!

They look great. Funky and cool, I get so many questions about where they are from.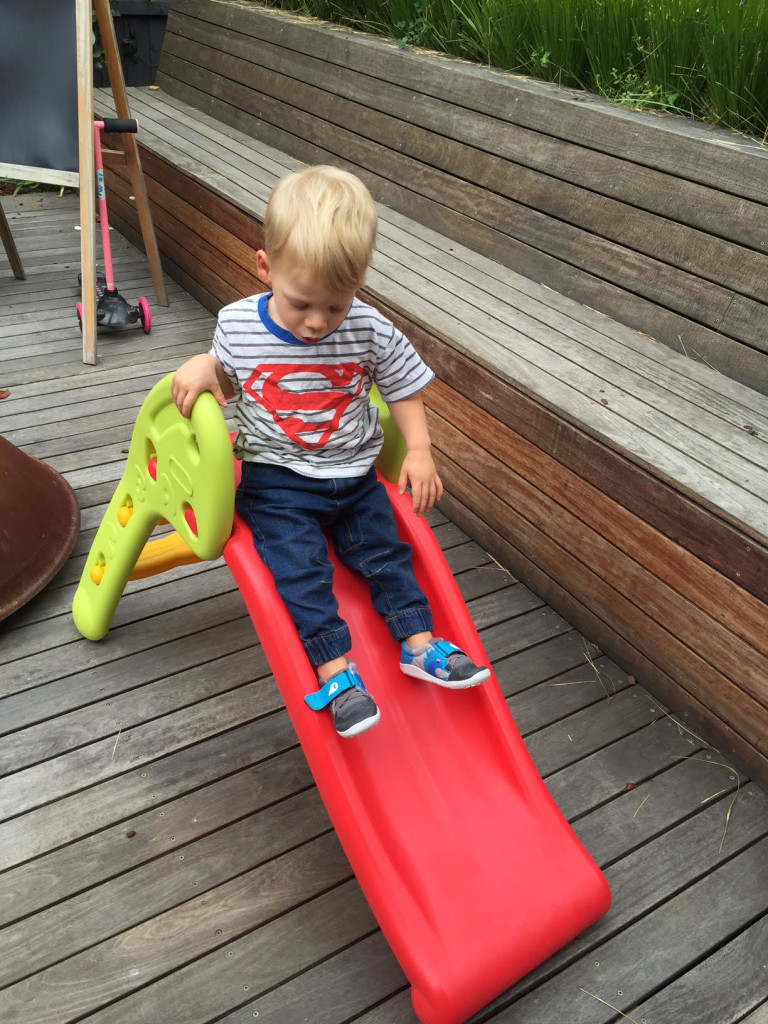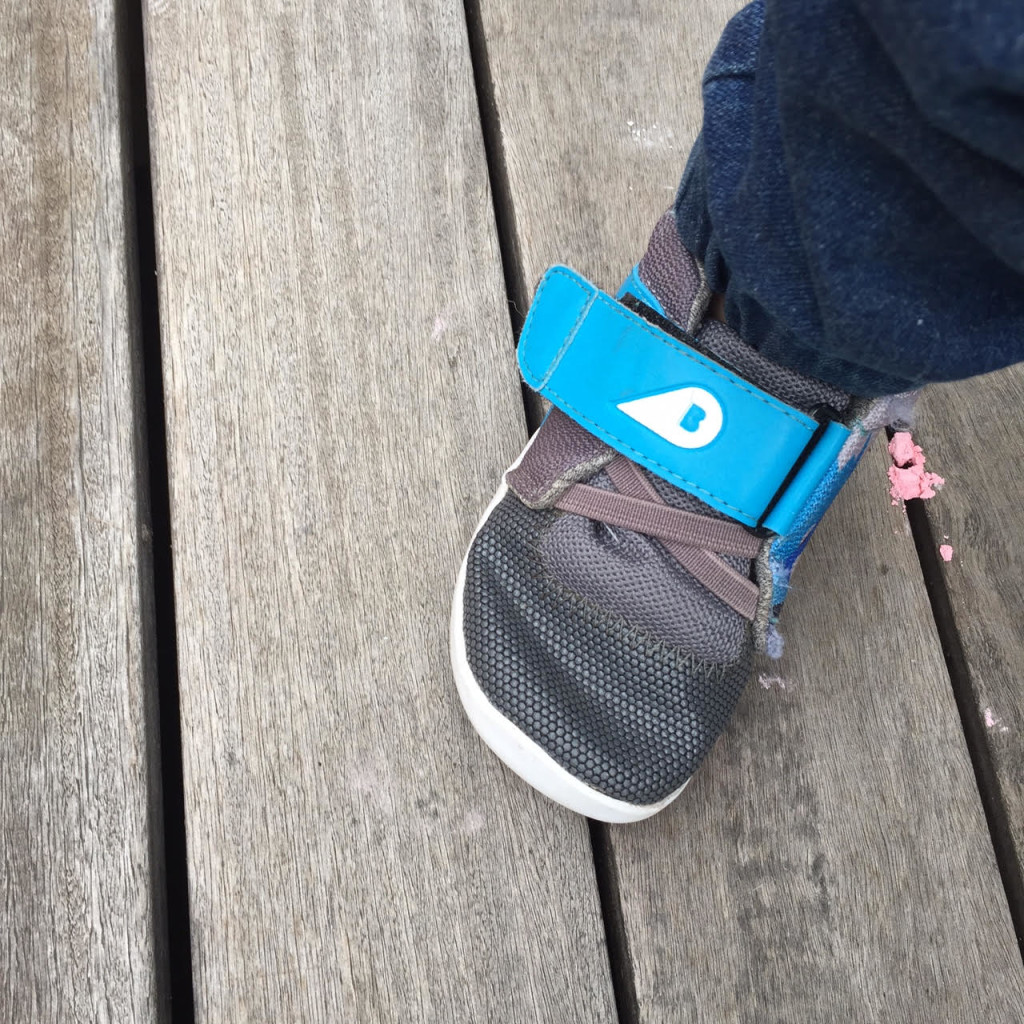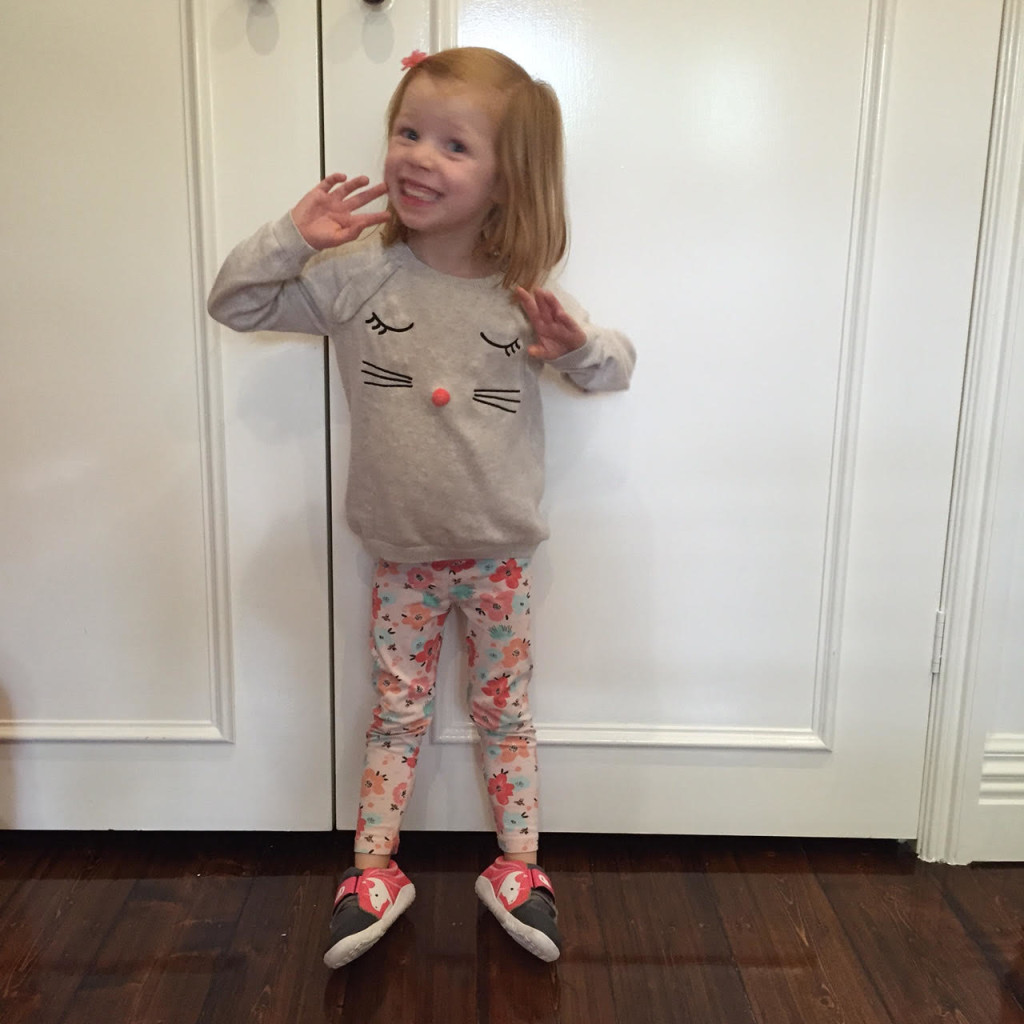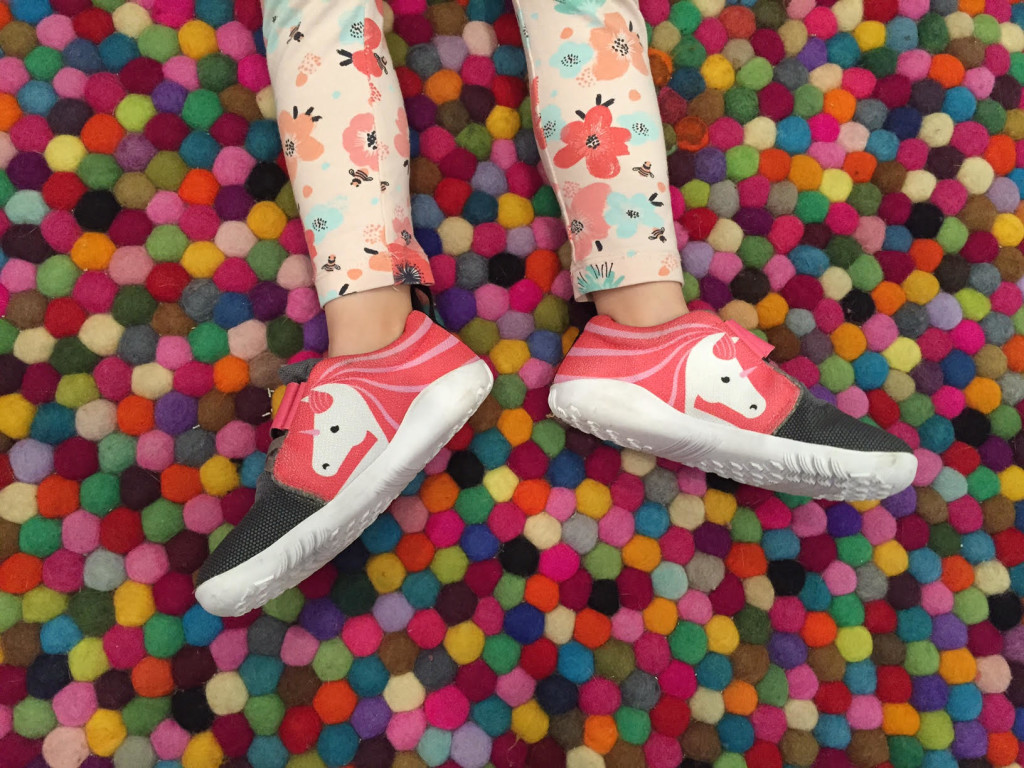 So if you are after a great 'go to' brand for your kids, then I would highly recommend Bobux. They may be a little more expensive than your average shoe, but honestly….they are worth it. You can check out their range here www.bobux.com.au/play