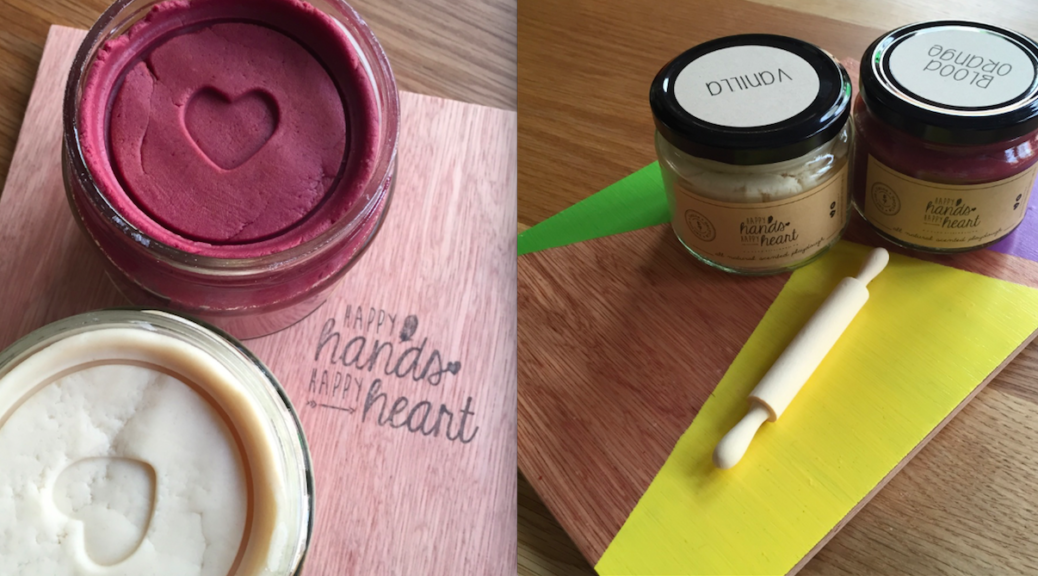 Local Legends: Emma from Happy Hands Happy Heart
Local Legends: Emma from Happy Hands Happy Heart
It's been a while since I've done a feature on a local business I love. I used to weekly post about a local gem in my series – Ella Loves Local. Since then, my blog and print business has evolved and grown to become something more than I ever imagined. My own, local, small business has thrived. Through word of mouth. Through local interest. So it's time to give back and reignite one of my passions, that is supporting small local businesses. Businesses that evoke passion and joy. Business that experience mayhem, milestones and magic to inspire us all. In my new series 'Local Legends', I will be sharing the love of small businesses. Businesses like Happy Hands Happy Heart. If you are a Mum who loves to browse social media then chances are you've come across the brilliant idea, passion, brain child and subsequent business of Emma from Kangaroo Flat.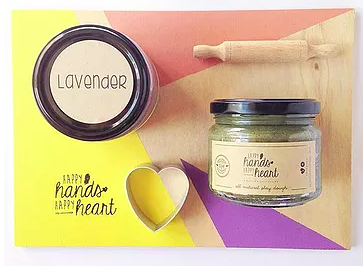 Happy Hands Happy Heart creates natural, scented play dough. Play dough that you want to touch, smell and actually….eat. It's not meant for eating, but if you do…then that's fine! A Mum at heart, Emma saw the need to create a product for her children that 'encourages creative and sensory play'. 'It is perfect for fine motor skill development, and is created using plant based dyes to mimic flavours found in nature and scents that encourage general wellbeing and calm'.  Some of her 'flavours' include: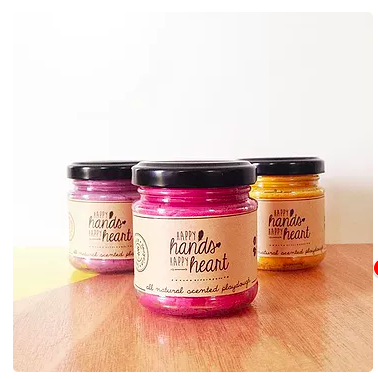 Vanilla
Cinnamon
Lemon
Mandarin
Blood Orange (my favourite)
Pink Grapefruit
Lavender
Spearmint…and
Liquorice!
She also has a special Christmas range including:
Raphie Reindeer: Plum Pudding
Crystak the Christmas Tree: Peppermint
I also love Emma's range of accessories including: playdough boards, letter and number stamps and cutters. Honestly it is one of those products that you not only fall in love with, but love sharing with others.
So we caught up with Emma in the lead up to Christmas to find out a little more…
1. Tell us a bit about your business, your dream, your story
When my hands are happy, my heart is happy.  That's what started it all.  I realised with some help, that for my health and well being, I needed to find time to make and create.  But I needed a creative activity that could involve my little ones as well.  So I started playing with playdough a lot.  My product ideas blossomed, and my little business grew.  I dreamed of making a product that made people happy, helped them find some calm, encouraged them to create and play, and was environmentally and socially responsible…. and my little biz was born.
2. Magic: What is the most magical thing that has happened to you as a small business owner?
The most magical thing about having a small biz for me, is having my little people so heavily and enthusiastically involved with my work.   They create some special type of magic in our little biz, that inspires a lot of what goes on, and it wouldn't be the same, or half as much fun without my three little business partners.
3. Mayhem: What has been your greatest challenge, moment of mayhem?
Little ones running wild in the studio, drawing on the walls, or work spread across the loungeroom floor..they are typical scenes at HHHH HQ.  There are a lot of moments of mayhem in my little biz.  Its a challenge finding a balance, but that is also what I love most about running my biz.  Nothing ever goes quite to plan, or plans have to change regularly, especially when working from home with little ones, but flexibility is key. Its challenging, but wonderful. 
4. Milestone: What has been your greatest achievement, milestone?
On our 2nd Birthday in October, I tallied up all of the financial donations we had made over the previous year to charities and community organisations.  Realising that our donations had reached over $1700 was something I was so super proud of, just from donating $1 from every jar of our playdough sold from our website or market/ event appearances. Totally Chuffed!
5. Pay it Forward: Who do you love? What small business are you lusting over right now?
I have the biggest love for @seriously_milestones  These are the best baby gifts ever….you don't ever have to go shopping for a baby gift again, these are it, stock up your cupboard.  So so funny, so so relatable, environmentally and socially responsible and their creator Issy is one of my most favourite humans on the planet.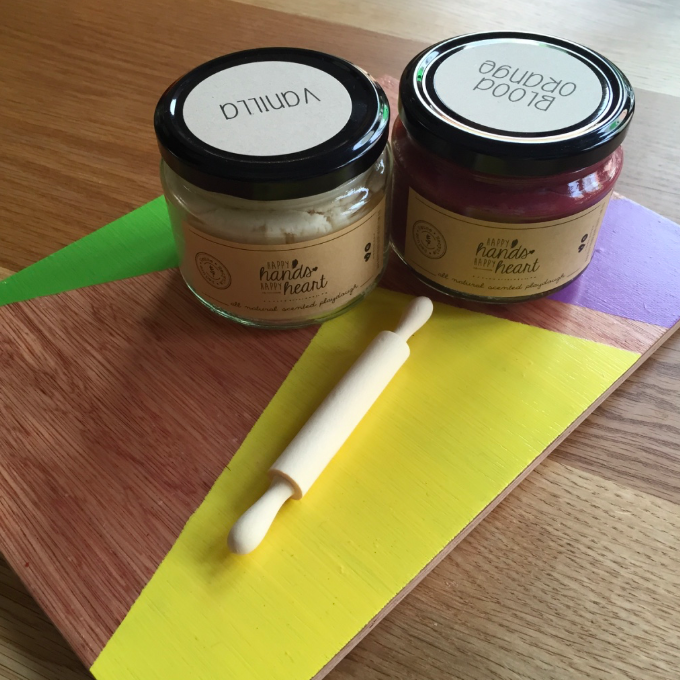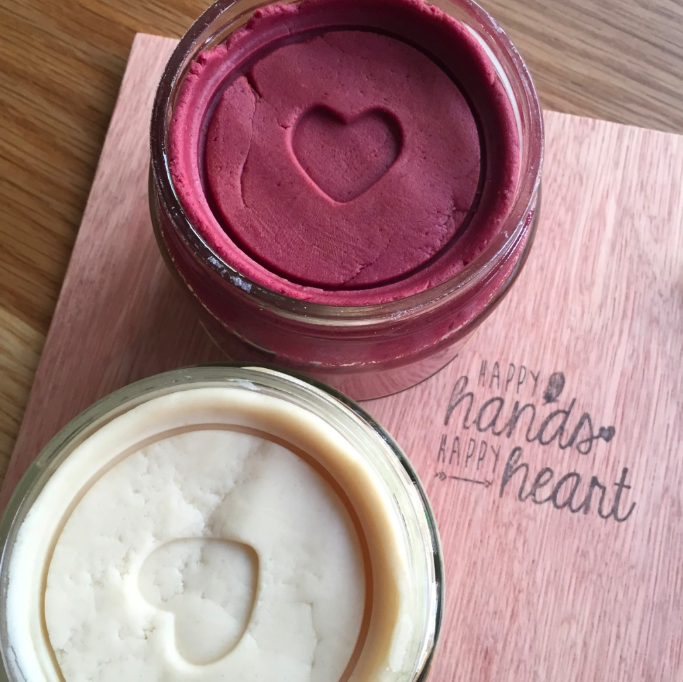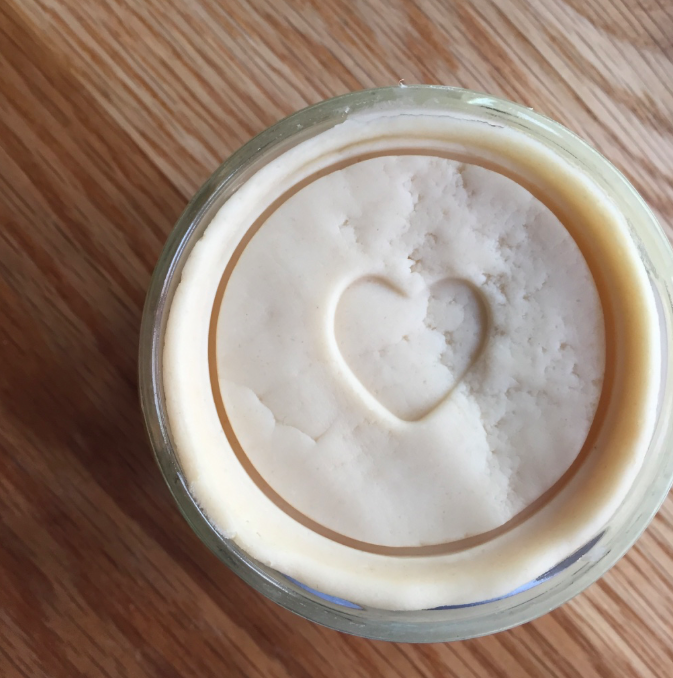 So if you are after a last minute gift for your little ones, or for another little heart….head to Happy Hands Happy Heart. You will fall in love instantly! PLEASE NOTE Christmas orders close December 10th!

For more information, head to the website above, or read on below….