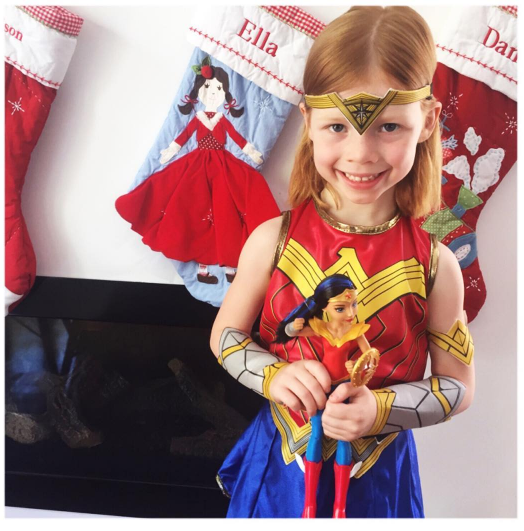 Product Review: DC Superhero Action Dolls
Product Review: DC Superhero Action Dolls
So it's a week before Christmas. For some reason, actually…because of my hip surgery, I have all my shopping done for my kids. I did it online and it was so much easier. But what if you haven't done yours yet? Even worse, what if you haven't got any idea what to buy? Well if you have to buy a gift for a girl between 4-10 then this one is for you! If you have seen my IG feed of late, you would have seen a snap of my Ella kitted out in a Wonder woman dress up from Warner Brothers. She was also holing a Wonder woman Doll: a DC Superhero Action Doll. These dolls are just fantastic. If you live in a household dominated by Superheroes (Huddy's room is out of control), but your little lady loves them too, then these are your answer.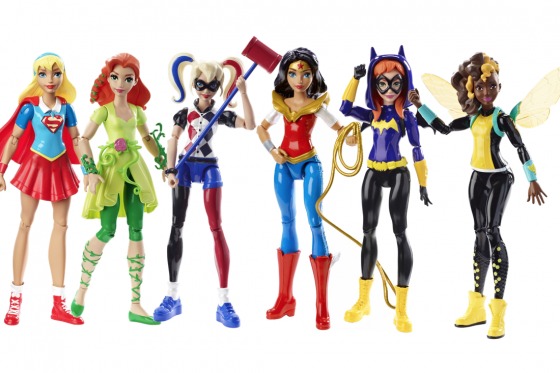 Warner Bros have brought out a range of action dolls, based on female super heroes. Beautiful quality, their outfits are bold, bright and colourful. They also make sounds and light up with the touch of a button. What I love about them is the fact they they encourage girls to be fierce. Brave, courageous and risk takers. They can take on the world and save the day! My Ella is somewhat shy and reserved at times, playing it safe. So when she dons her wonder woman outfit and grabs her doll in hand, she becomes invincible! Paired with the wonderwoman dress up, she will want to save the world!
So if you want to bring a sense of wonder and rebellion to a little girl in your life, then head to KMART and check out these dolls via this link. You can also see other fabulous offerings from Warner Bros via my 'unboxing' video below. Hope you like!

The products in the video
LEGO Juniors – Batman™ & Superman™ vs. Lex Luthor™
Suit up alongside Batman™ and Superman™ and prepare to take on Lex Luthor™! Get the Batmobile™ ready and arm the Batcave's bat-disk shooter. Help Superman take to the skies with his launcher before Lex Luthor arrives in his robotic vehicle with grabbing claw and kryptonite-powered laser gun. Save the day with your favorite Super Heroes!
RRP: $29.99
Stockists: All major retailers
Mattel – DC Super Hero Girls 12-Inch Dolls
Unleash your inner Super Hero with these DC Super Hero Girls action dolls inspired by the students of Super Hero High! Available in Wonder Woman, Supergirl, Batgirl, Poison Ivy, Harley Quinn and Bumblebee
RRP: $32.99
Stockists: All major retailers
Imaginext DC Super Friends Super Hero Flight City
Double the fun and double the trouble as Gotham City and Metropolis combine! Let Batman and Superman take flight in the 360 degree flight pack with an additional Super Hero launcher. But be careful – Lex Luthor is always close by.
RRP: $149.99
Stockists: Target, Big W, Toys R Us