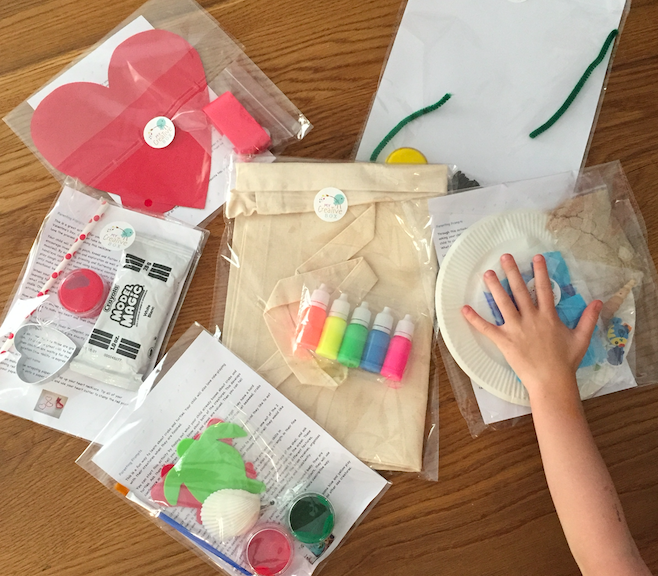 Local Legends: My Creative Box
Local Legends: My Creative Box
My Ella who is almost five, could do art and craft all day long. I've lost count of how much money I've spent at $2 shops on paint, glue, pom poms and the dreaded glitter. As a Primary teacher, I must admit that I'm a partial to a little bit of creativity every now and then, and I love nothing more than creating something from scratch. There is just something about using your hands. About coloured paper. About…the dreaded but oh so captivating glitter. However what do you do when you've got no creative bone in your body? Or your little one asks you constantly for ideas on what do do with all the craft 'stuff" you've got in your cupboard? Step in Leanne and Abby, two local Early Childhood Educators who have taken their similar love of craft to the next level, crafting 'My Creative Box'.. They have brought 'easy' craft to the masses. I can hear Mums sigh with relief everywhere!
Their little project has involved the creation of a monthly subscription box that contains 5 / 6 simple but engaging craft activities. What's more is that they are themed and tie in with what is happening during that month. Think Christmas, Easter, St Pat's Day, and next month…Valentines Day. Everything is included. Everything! From instructions, to glue, to pain. Each activity is individually wrapped in a plastic bag. You can do them all at once, or if you are a little bit smart…A couple at a time to make them last.
My Ella had the chance to try out their up and coming February Box, and needless to say she was hooked. She firstly had trouble deciding where to start, and since then has been telling me all day long what she is going to do next. Dead set…this creative box is the best thing ever for kinder kids. You will honestly love it!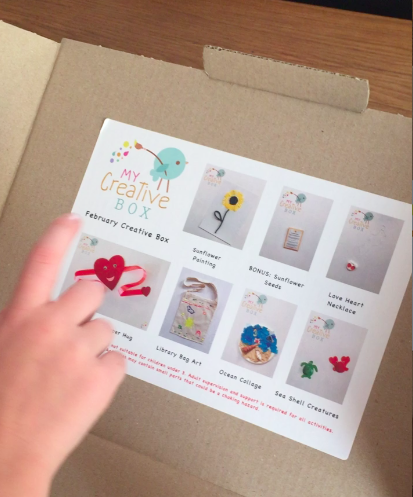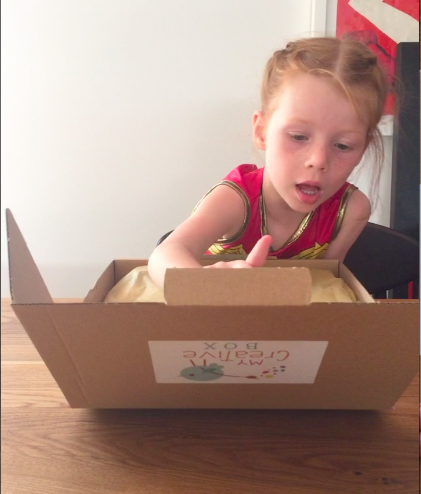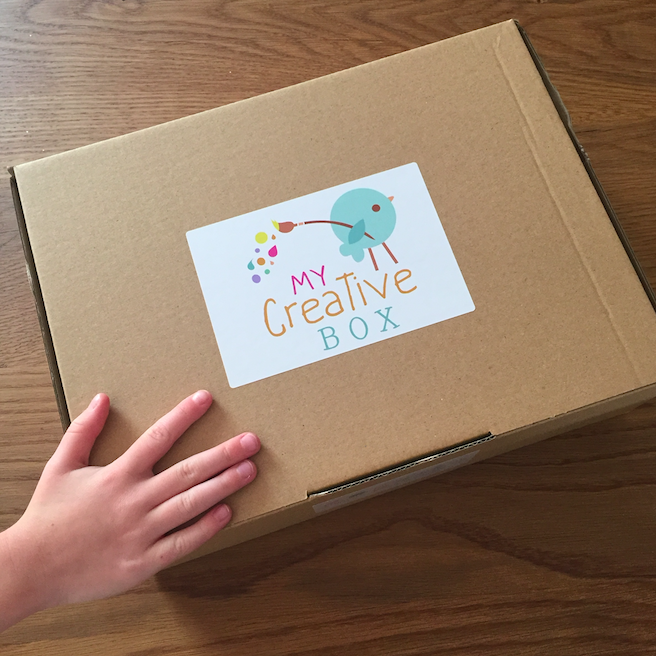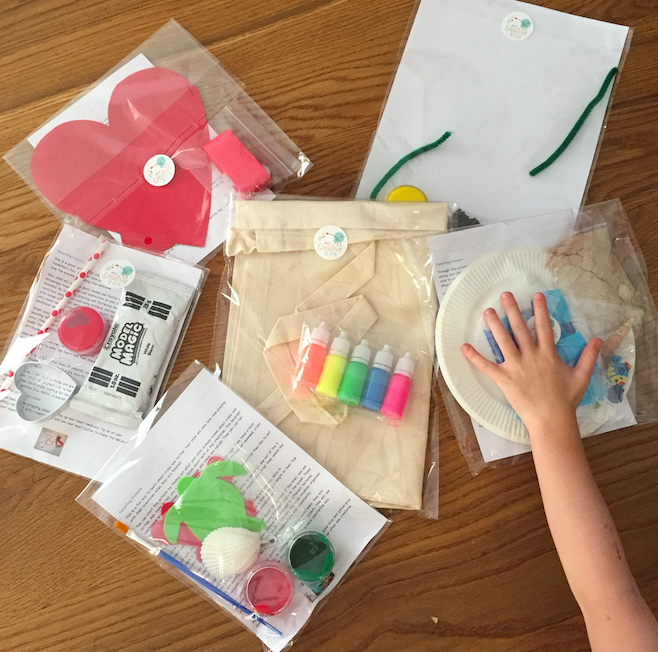 I was intruiged to head about their story and process of creating this genius idea. So I was lucky enough to sit down with these girls and find out how it all started….
Tell us a bit about your business, your dreams and your story
My Creative Box is a monthly art/craft learning tool, specifically designed for preschool children. Every month we launch a themed box full of 5-6 learning activities that come individually packed with everything you need in them. We provide easy to follow instructions as well as parenting prompts so parents can help teach their child while also helping them build important skills and development.
Our dream is to help parents raise creative, confident individuals. We would love to see a future of children learning through play, art and using their imaginations at home as well as early childhood settings. We wanted to create an easy and convenient way to empower parents to feel like they could take charge of their children's learning and development at home while spending quality one-one-one time together and having fun too.
My Creative Box was founded by us, two Melbourne mums, Leanne and Abby. We both have backgrounds in Early Childhood Education. As well as being very passionate about Early Childhood Education, we both share an interest in creative arts and know how important the role of art is children's lives. We love creating fun and engaging learning activities for our children at home, but it is hard work gathering materials for the activities and then storing the excess materials! We thought about how great it would be to have these activities already packed for us with everything we needed in them. This is how the 'My Creative Box' idea came to life! A simple idea to bring fun, creativity, learning and development to your door! We know that parents want the best for their children and that's why we have created a product that is fun, easy to use and convenient for parents while parents also learn how they can further enhance their child's learning and development.
2. What is the most magical thing that has happened to you as a small business owner?
The most magical thing that has happened on our journey as small business owners so far is the people it has connected us with. We feel so fortunate to have met so many wonderful business owners who have shared their own journeys and experiences with us. Their insights into the business world have been invaluable and we have learnt so much already. The learning has definitely been the most magical part, but we also gain lots of magic from our customers who motivate us every day to keep going when they tell us how much their children are loving their creative boxes and when we see their beautiful smiley faces in photos. That is magical!
3. What has been your greatest challenge, moment or mayhem?
Our greatest challenge so far has definitely been working from home or should I say from 2 homes!!! We also have 5 little human obstacles who are often running mayhem in the background! We LOVE our working environment though and working around our busy families. It gives us such a sense of accomplishment seeing our children involved in our business and sharing their thoughts and ideas. They are also the best motivators in the world! And the bonus, they get to try and test most of our fun, learning activities! Another big challenge is 'knowing when to stop'. Working from home means there are always unfinished jobs lying around and it can be so hard to resist the temptation to keep working!
4. What has been your greatest achievement, milestone?
Our greatest achievement has definitely been launching products that we are proud of! We put so much time and effort into our products and we are so happy that people are seeing the value in them, selling out our full allocation of December and January boxes with very little advertising. We also gain a great sense of achievement when we get positive feedback, returning customers and people subscribing to our monthly boxes. At Christmas time, we made up some boxes for children at The Royal Children's Hospital in Melbourne for our own children to take in and donate. This was such a beautiful milestone for us, as we see this as the first of many more opportunities to give back to the community in the future!
 5. Pay it forward- what small business are you lusting over right now?
We actually have 2 small businesses we are loving at the moment, one for mummies and one for kids!
Something very important to us is living a healthy lifestyle and we know that before business priority is looking after ourselves! We need to exercise and eat a healthy, nutritious diet to function to the best of our ability. We are absolutely in love with @thehiitmum AKA Colette McShane. She is an inspiring business women who has created a number of small businesses to help people get back on track to live a fit and healthy lifestyle.
We both attend her @thehiitfactoryhq classes where she has created a fun, upbeat, friendly environment for mums to work out while being kid friendly. We get to do our workout in half an hour, while our kids get to have fun too. The Hiit Factory is also franchised so there are lots of new locations popping up around Melbourne, so worth looking into. They also offer regular challenges to motivate people to get back into shape and these also include meal plans and recipes. The recipes are easy and amazing, we now use so many of these recipes regularly. She also has a great app PT IN MY POCKET to encourage exercise anywhere when you can't make a class. It's a must have!
She also has a monthly box which you can buy as a one off or subscribe too. It is amazing! @thehiitbox is full of great fitness, food and skincare brands and there is so much value in these boxes! They are great for presents or just a great incentive to help you stay on top of your fitness and health!
Our kids business is @castleandcubby a family owned and run business. We love their cubby houses and the fact they use recycled materials to build great imaginative play spaces for children. We recently had a new cubby installed for a small courtyard space at our home that wasn't being used. It is now a kid haven, where we spend lots of sunny days drinking homemade lemonade and eating cupcakes!
So whether you, like Me, want to stimulate your little one's creative mind, without blowing your own then head on over and sign up here! It is also the perfect gift for Birthdays!
Hope you all enjoy! Stay tuned for more pics of my Ella creating her own Masterpieces!

(Visited 8 times, 1 visits today)