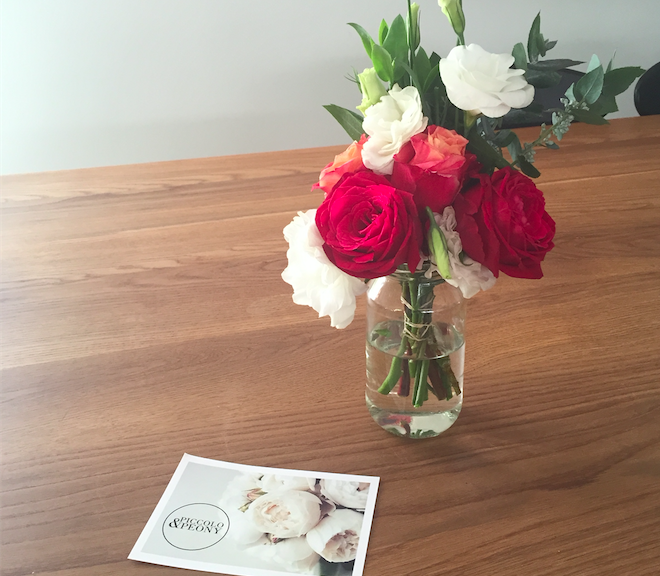 Local Legend: Polly from Piccolo & Peony
Flowers. We all love to give them, and squeal with delight when we receive them. Finding a great florist is a little bit like trying to find a great hair dresser. You want great service, great products and great value. They are often hard to find, but when you do, you stick with them for life! If you haven't already heard about this next little business that I'm sharing as part of my local legends series, then you had better make a cuppa and read on. Last year, I came across Piccolo & Peony as I scrolled through my Instagram feed. The concept was simple. A simple, but oh so beautiful piccolo (bouquet) of flowers created each day. By 9am, they  upload the day's piccolo on their website as well as Instagram and Facebook page. Orders are taken until 12 noon Melbourne time, or until the piccolos have sold out and deliver them to their recipients in the early afternoon. For a very humble price, they were delivered to the door of your choosing. Delivery was, wait, included! Such a great idea, and one that has taken off! So it's with great pleasure that today, we share the love and story behind this business as we meet it's founder, Polly!
(p.s. stay tuned to the end and you can order your own piccolo for a great discount! Just for Happy Ella After readers!)
Here are some of my favourites from their past piccolo offerings!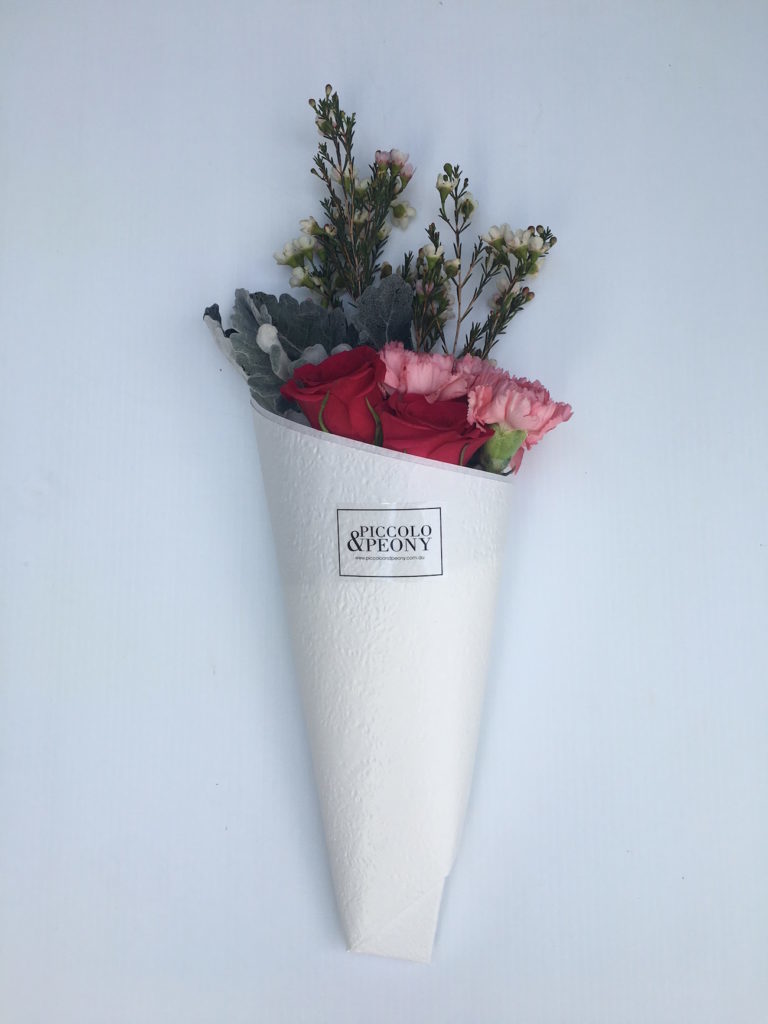 Tell us a bit about your business, your dream, your story
Piccolo & Peony came about for two very special reasons – the love of freshly cut flowers and the enjoyment I get from showing someone I care.
Piccolo & Peony is owned and operated by Polly, a mother of three and former primary school teacher who has in recent years discovered her love for flowers, interior design and all things pretty!
Piccolo & Peony is a small and unique flower business delivering simple bouquets (piccolos) to the inner suburbs of Melbourne for just $33.
Whatever the occasion – to say thank you, I love you, Happy Birthday, congratulations or just to brighten someone's day (even if that someone is yourself) we are up early to source the best and freshest seasonal blooms available from wholesale markets and local growers in order to create your unique piccolo.
By 9am, we will upload the day's piccolo on our website as well as our Instagram and Facebook page and email our newsletter subscribers.
We will take orders until 12 noon  Melbourne time, or until our piccolos have sold out and deliver them to their recipients in the early afternoon.
I dream of being able to share my love of flowers with others and bring joy to the recipients and a wonderful customer experience to the senders.
2. Magic: What is the most magical thing that has happened to you as a small business owner?
I think the most magical thing I have found when starting a small business if the community of other small businesses who support and celebrate your successes, even the really small ones. The encouragement and willingness to offer support has been a really lovely surprise and really validated my decision to start Piccolo & Peony.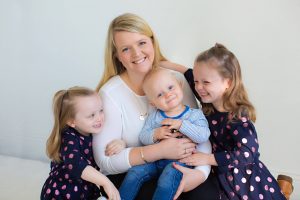 3. Mayhem: What has been your greatest challenge, moment of mayhem?
As a Mum to three little ones I have at times found the juggle between family life and early morning market runs and the dining room table being full of flowers challenging. My family is extremely supportive and are my biggest cheer squad and I really could not do this without them.
 4. Milestone: What has been your greatest achievement, milestone?
My continued support and following on social media has been so encouraging, however I think the most rewarding thing about Piccolo & Peony is seeing repeat customers use my service to deliver beautiful blooms to their friends and loved ones.
5. Pay it Forward: Who do you love? What small business are you lusting over right now?
I am really loving Pure Home Body @purehomebody at the moment. They sell eco and health friendly home cleaning and body care products.
I also love @cinquecandles – they create my custom made candles – which smell AMAZING. Elisa is very professional and so good at what she does!
This is the incredible piccolo that was delivered to my home last week. So beautiful, and in it's own vase!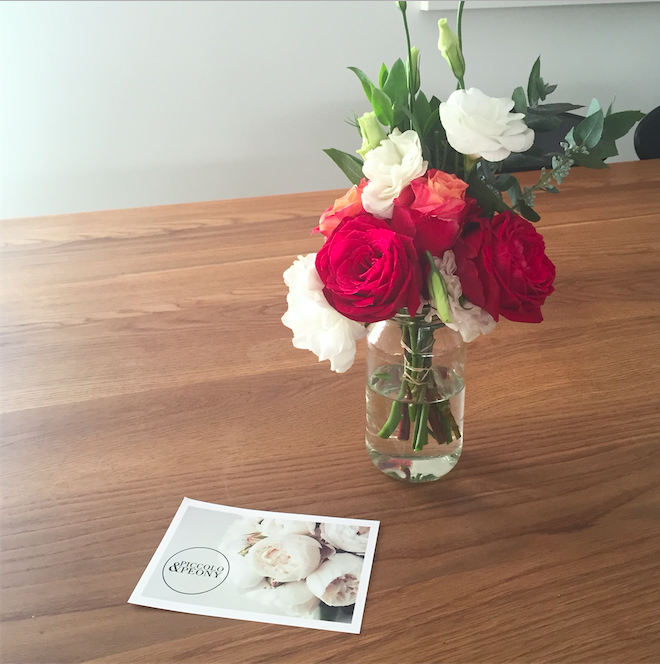 So if you'd love to order your own little piccolo today, then you are in luck! Each follower can get 30% off their first order with the code PICCOLOANDPEONY30. It can be used STORE WIDE! Head to www.piccoloandpeony.com.au/ to support this local gem!