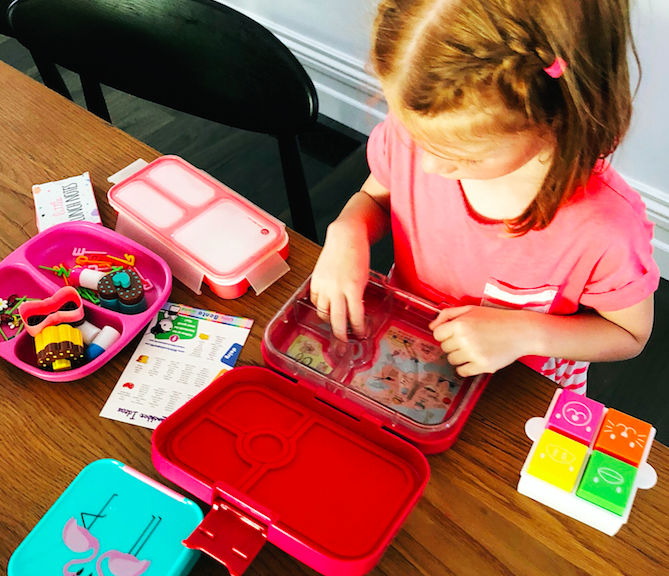 Starting school essentials: for kids and their parents
Starting school essentials: for kids and their parents
Every year for as long as I can remember, the phrase 'back to school' has meant the setting up of classrooms, getting everything ready for the children I was going to teach, and the teachers I was helping to guide. This year, it not only means heading back to school for me, it means starting school for my Ella. I truly can't believe it. It not only means getting her ready for school, but getting myself ready to be a school Mum. Far out! I've put together some of my 'starting school' essentials, some from my experience as a teacher, and some via the wise words of many school Mums before me. Advice and recommendations from those who've learned….
Lunch Box Options
If ever there was a debate that brought out strong opinions from Mum and Dads far and wide, this is truly it. What I've discovered from many is the love for Bento Boxes. The Yum Box to be exact. You see, Ella is definitely a sandwich girl, but she is also (like me), somewhat of a bird. She eats lots of small things. The attraction of having less plastic wrapping was also something that I wanted to try, especially given that we teach our children about their roles in being responsible for our planet!
So I turned to Yvette from Little Bento Box – the perfect place to answer all of my Bento Questions. I didn't quite realise the huge variety of options! According to Yvette, you need only answer two questions:  Are they a sandwich person or are they a nibbler? That way you'll know how many compartments you need in your lunchbox!
We've chosen the Panino Yum Box as it has three compartments with one large enough for a sandwich. I have firstly been taken by the amazing quality, the sturdiness and fantastic features of the Panini. The beautiful illustrations on the inside make it somewhat of an experience in using it. I've been told by many friends that they have had their for years, and they really do last the distance. Coming in a range of colours, your little one can certainly make their lunch box, their own! Ella has chosen a bright pink Yum Box, and cannot wait to take it to school! Best of all, it is leak proof. Meaning that what ever I include, it will never leak into her bag!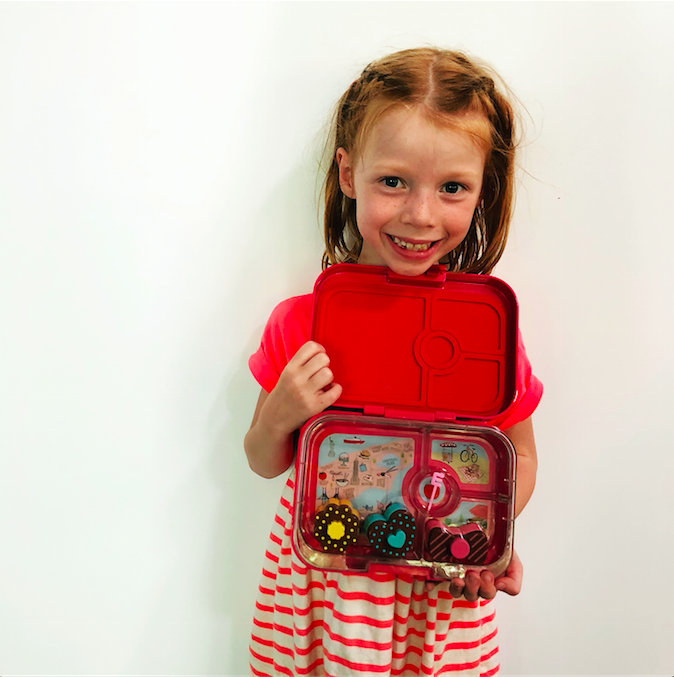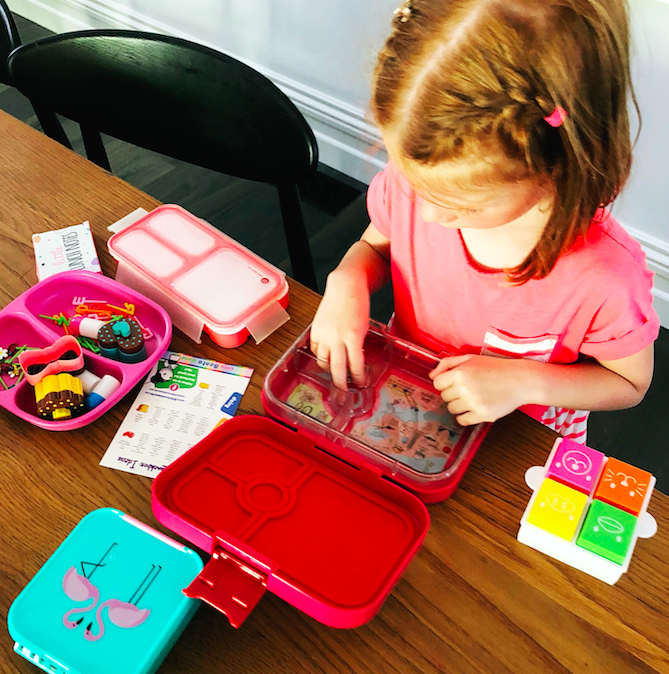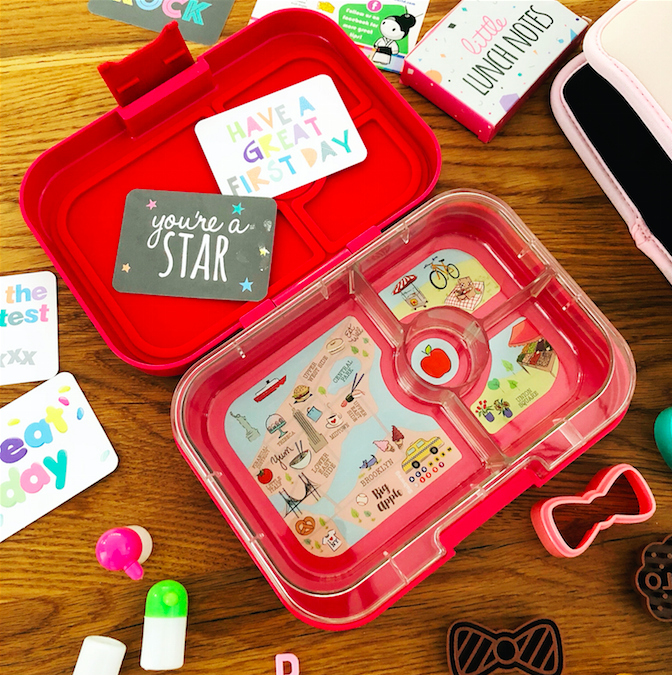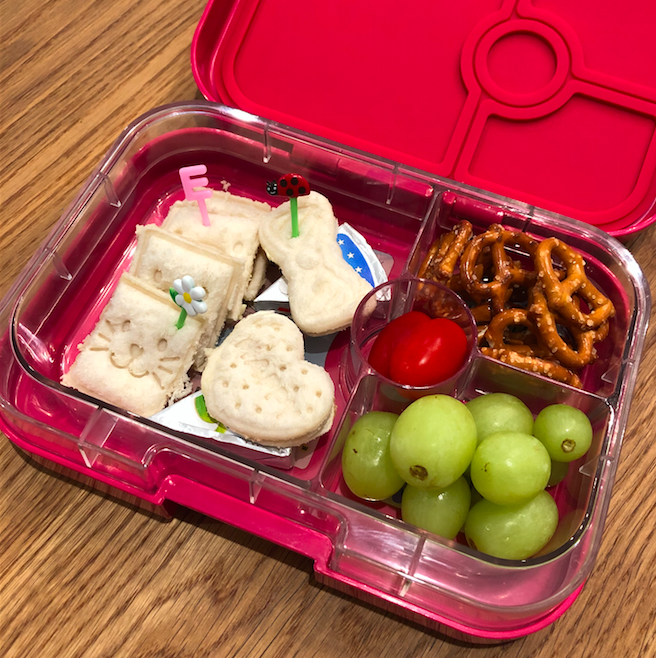 We've also chosen a few other smaller snack boxes so that she can nibble on other things at play lunch. The Bento Two in Flamingo is perfect size for either your child's first lunch box or for children who don't have big appetites.  Its compact size makes it easy to pack when you are on the move. The removable divider allows you to add extra variety separating dry foods within the leakproof compartments.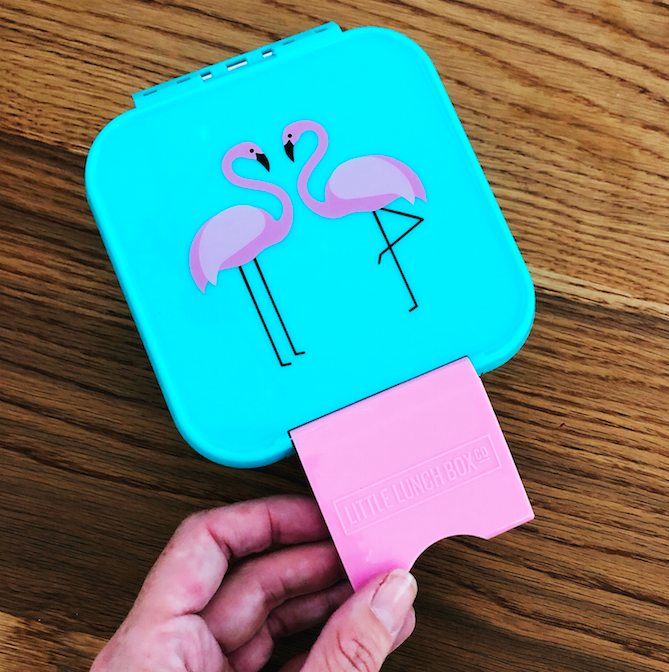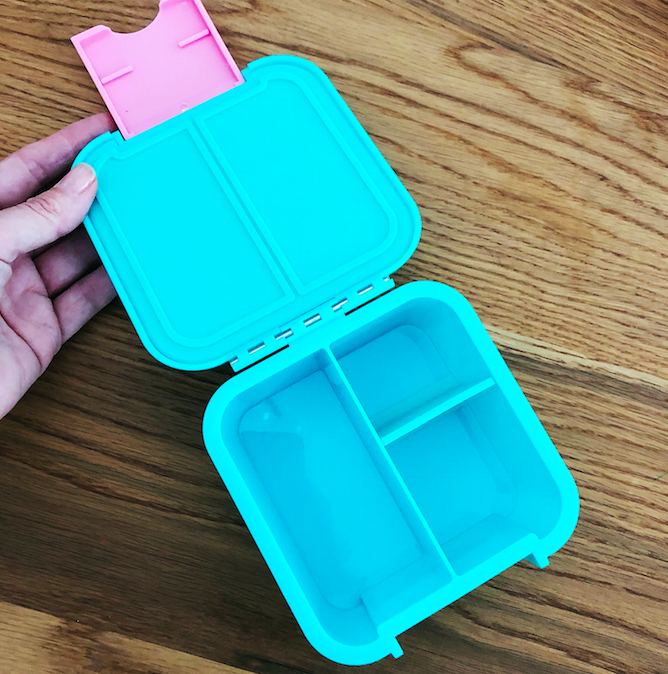 Similarly, the Bento Large Freezable is a fantastic option if you want to send your little one to school with a little more to eat! I love that you can freeze it, in case there are things you want to make before hand!
2. Insulated Lunch Bags
In the 80s we went to school with a standard plastic lunch box. No matter the weather, the heat, we would eat the food, but sometimes it had melted or worst of all…gone off! These days, there are a variety of amazing insulated lunch bags that you can pair with your child's lunch box to ensure that their food stays cool just at the right temperature. If you use a Yum Box, you also need to ensure that you choose an insulated bag that can hold both it, and other smaller ones and fruit such as bananas. We've chosen the Neoprene Animal Bag in the Unicorn design. It keeps your child's lunch cold, zips up easily, has a nifty carry handle and is large enough to fit a few things!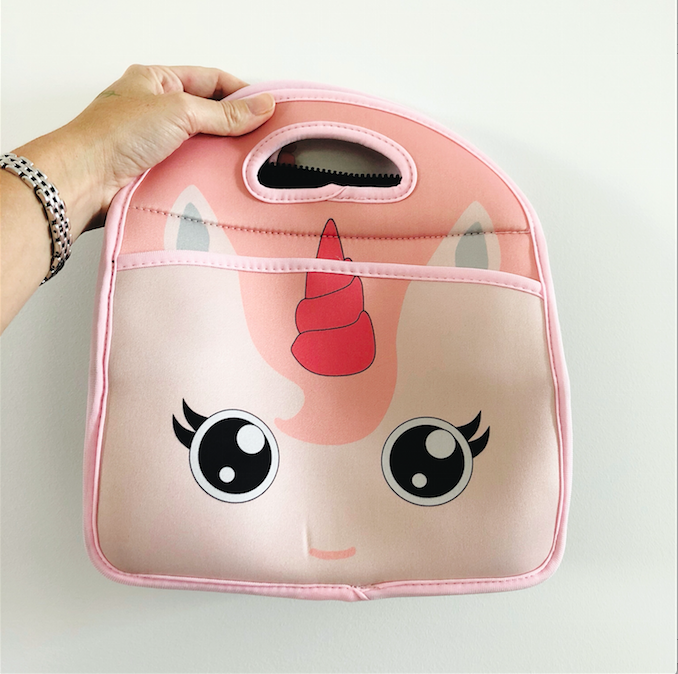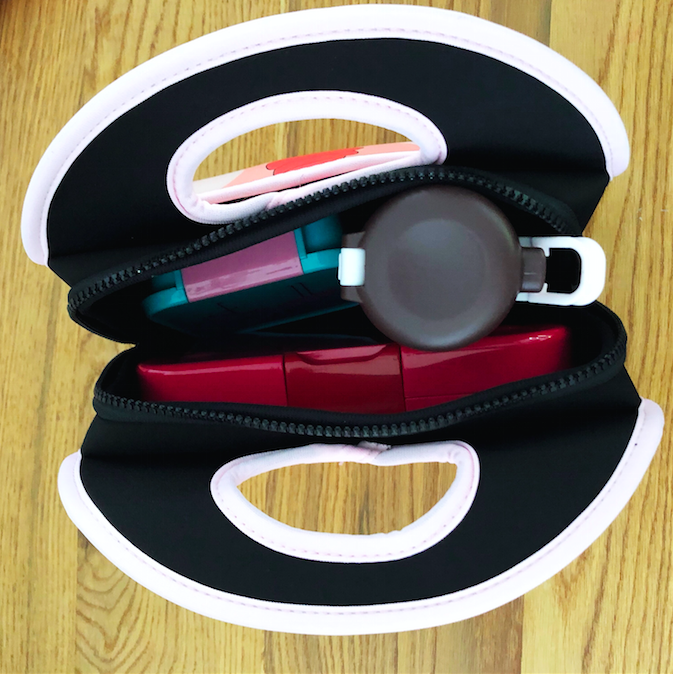 3. Drink Bottle
Oh the endless options! Given Ella's love for Disney, we've chosen the Disney Flip Top in the Minnie Design.   Made from Stainless Steel and BPA Free Plastic.
4. Sandwich stamps, cutters and picks
Such gorgeous way to bring a smile to your child's face. Little Bento box have an extensive range of beautiful stamps : animals and words. If you have a plain eater like me, then they may just get them biting a few different options! You can also find a huge variety of animal and letter food picks. Again, to make your child's lunch something extra special every now and then. There are also divine little letter and animal picks, and super cute soy sauce containers for sushi!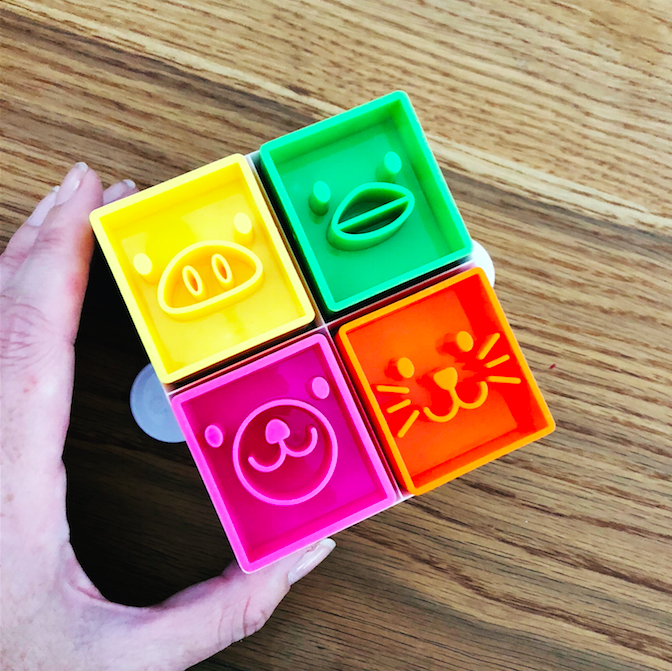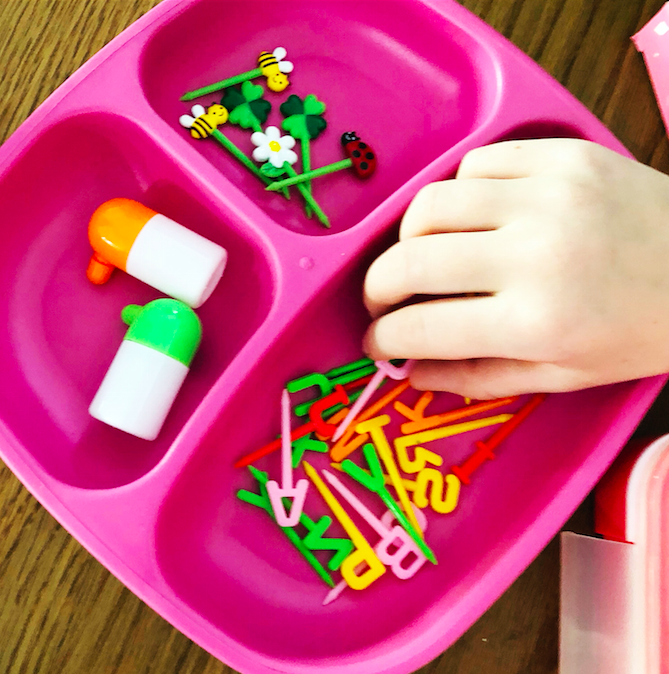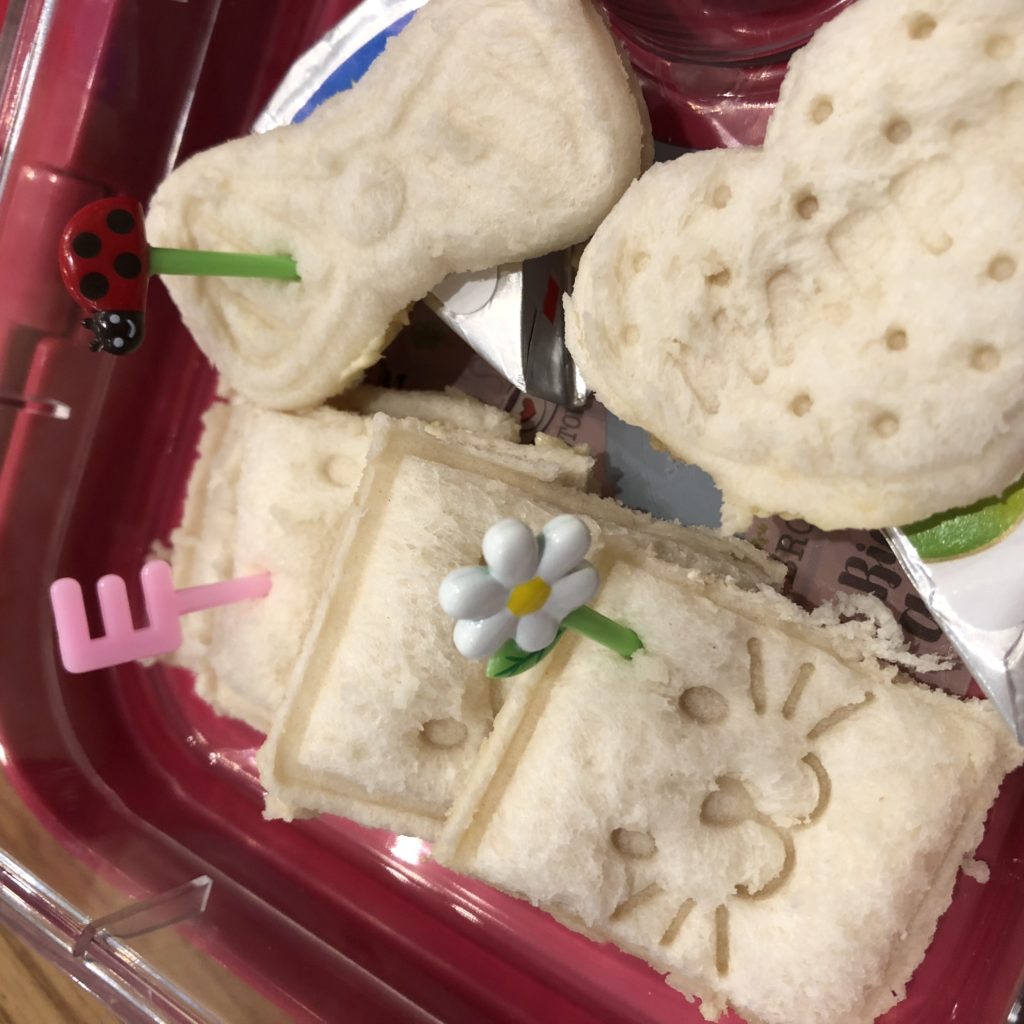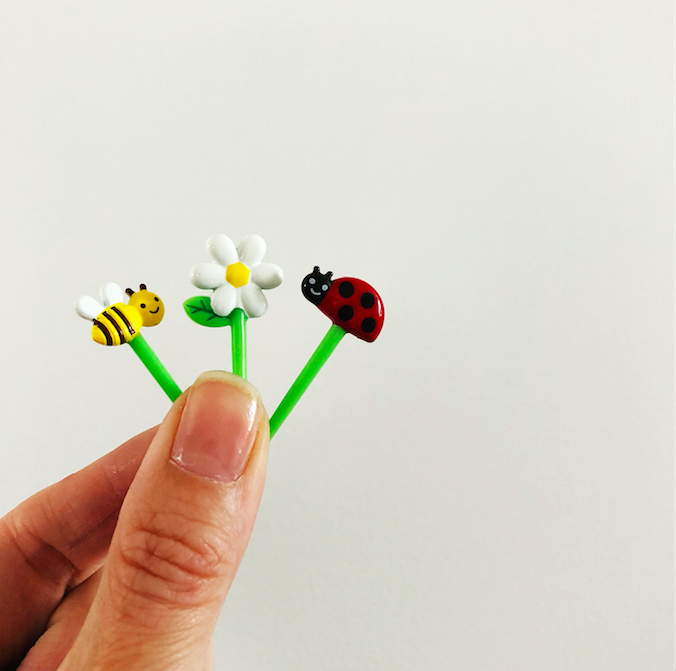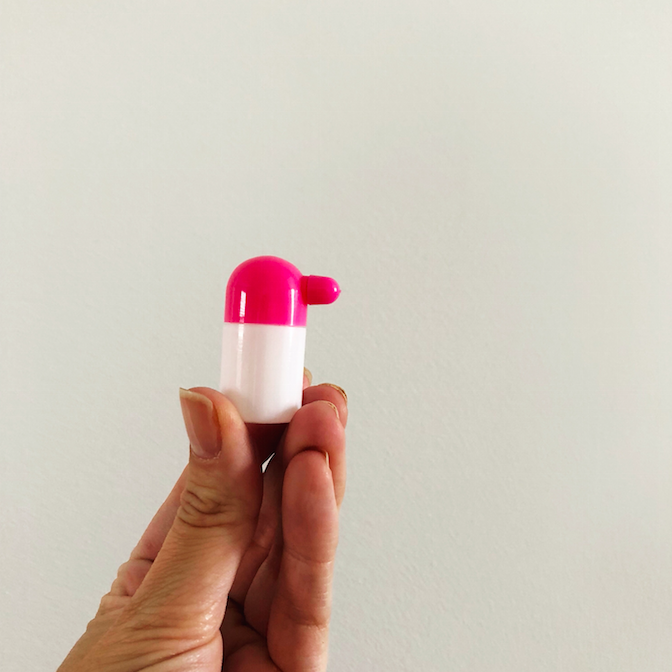 Little Lunch Notes
My friends over at Sprout and Sparrow have created what can only be described as the sweetest addition to any lunch box. Notes sent with love. Notes for birthdays, notes for the first day of school, notes just…because. Notes you can write on yourself, to make your child feel as though you are giving them a warm cuddle when they open their lunch each day. Such a simple, beautiful thought. As a teacher I think this is a wonderful gesture to promote love between parent and child. AS a Mum…well…I just love it. NOTE!!! All Happy Ella After readers get an EXCLUSIVE 10% discount with the code ELLA10! To purchase head to their site here: https://www.sproutandsparrow.com.au/products/little-lunch-notes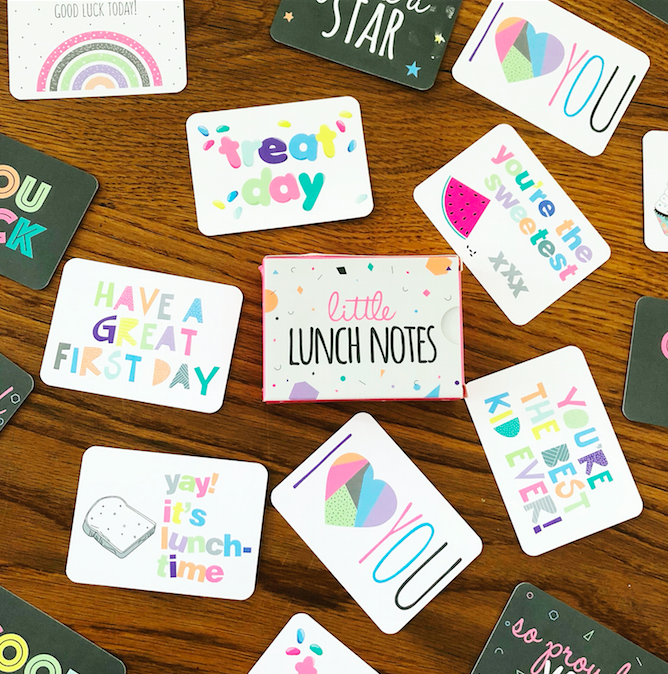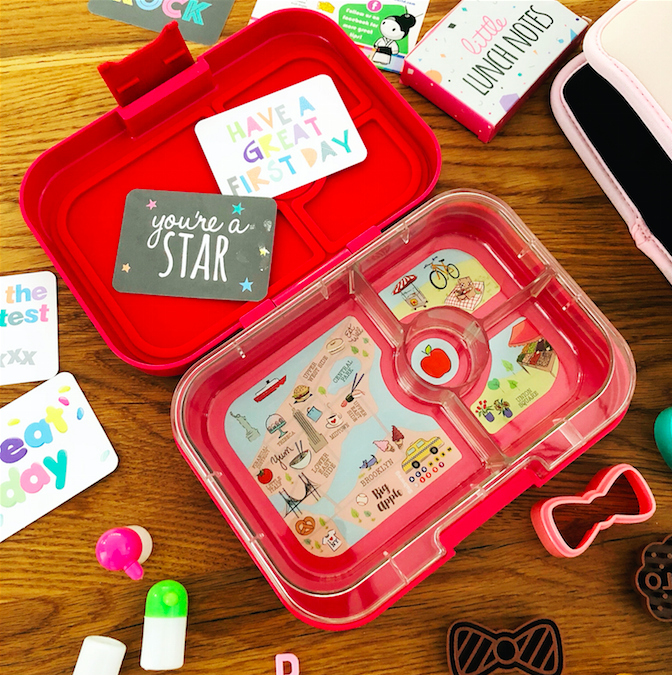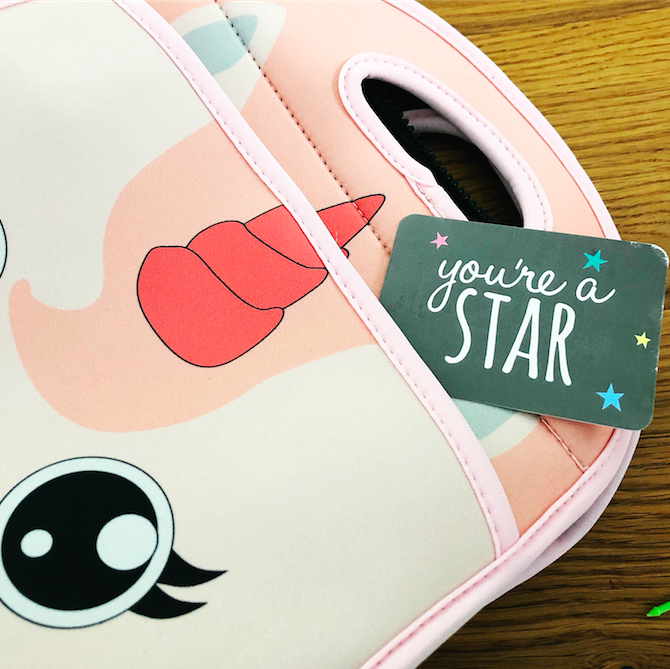 A new school, teacher or classroom can cause anxiety for some children. They may feel overwhelmed, a little apprehensive, and may even suffer separation anxiety. Possibly one of the most beautiful and needed ideas is 'Little Wuppy'. Designed by Linda a former primary school teacher from Melbourne, she created 'little wuppy' – a sausage dog worry puppy designed as an aid to help ease children's worries.The special feature of the little wuppy® worry puppy is its heart. Children are encouraged to send their worries to the worry puppy by placing its heart against their own. And the heart on the worry catcher key ring 'catches' all their worries, so they don't need to worry any more. As a sufferer of anxiety and panic attacks, she want to help empower children to manage their worries and seek comfort in times of need.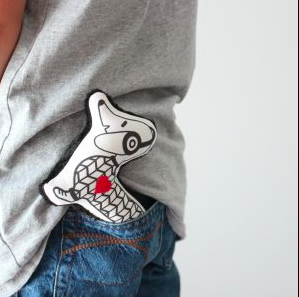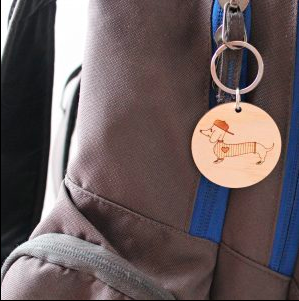 Children can hang one key ring on their pencil case, and one on their bag, so they can 'catch' all their worries while in the classroom.
They can also pop one in their pocket, or run their fingers across the wooden etching for tactile comfort.
They currently have a 'back to school' pack on offer which includes:
ONE little wuppy worry puppy
an adoption certificate
an information card (including welcome note, diagram and note to adults)
TWO little wuppy™ worry catcher key rings
a calico carry bag
As a teacher, one of the best resources that you can use at the beginning of school is getting to know the Magic Words.  Magic Words are the most common words in English and are the most important words in learning to read. Magic 100 Words make up half of all the words in reading. Created by Marcella Reiter, she is an experienced Classroom Teacher, Education Consultant and Psychologist.
Magic Words began on the kitchen table when Marcella was playing games to teach her three young children how to read. Marcella researched and found the most important words in learning to read.  Using an old set of QANTAS (Australia's National Airline) Playing Cards with the words stuck on the face, she began inventing fun and exciting ways to engage her children in playing card games with these 100 most important words. The aim was to play for short periods of time, often, so that the children would be able to remember the words automatically. They began calling these words the "Magic Words" because they were in every book, magazine and newspaper and just "magically" appeared in everything they read!
Starting with the Golden Words, there are dozens of activities you can to to improve your child's recognition of these commonly used words. This product is NOT phonics based (ie. teaching specific sounds for various letters), however you can apply phonics awareness to help your child recognise these words in their reading.  You can purchase their products here: https://www.m100w.com.au/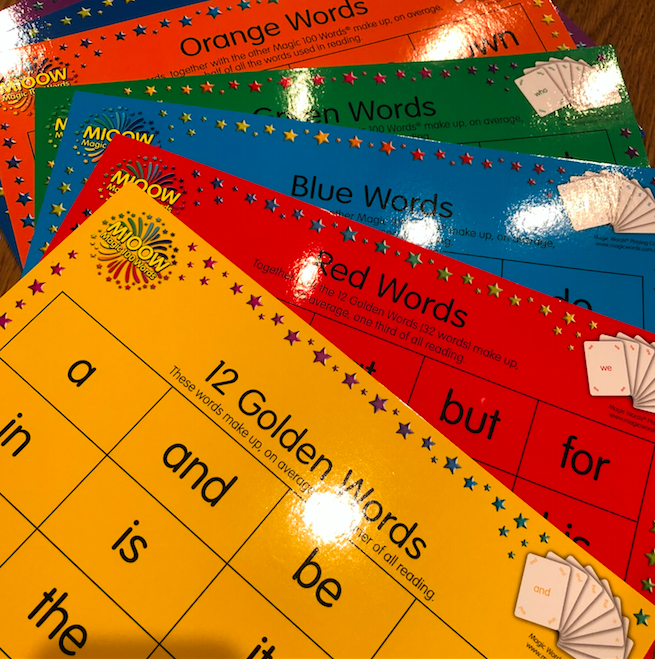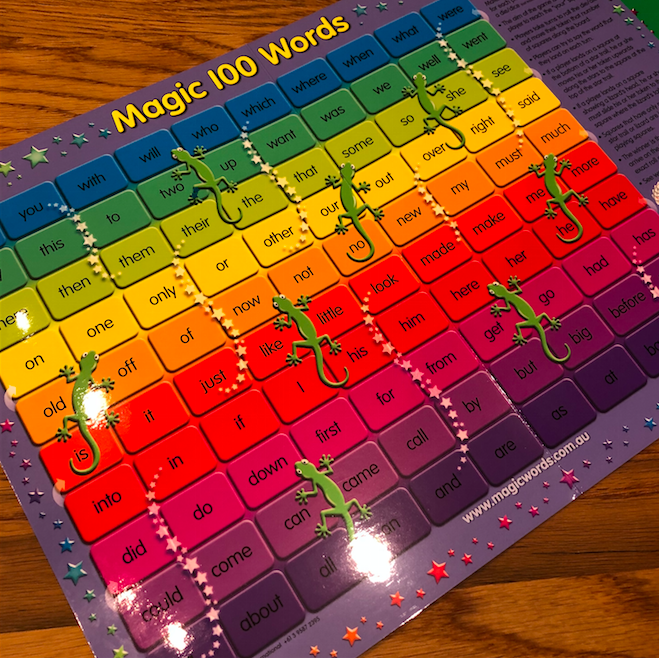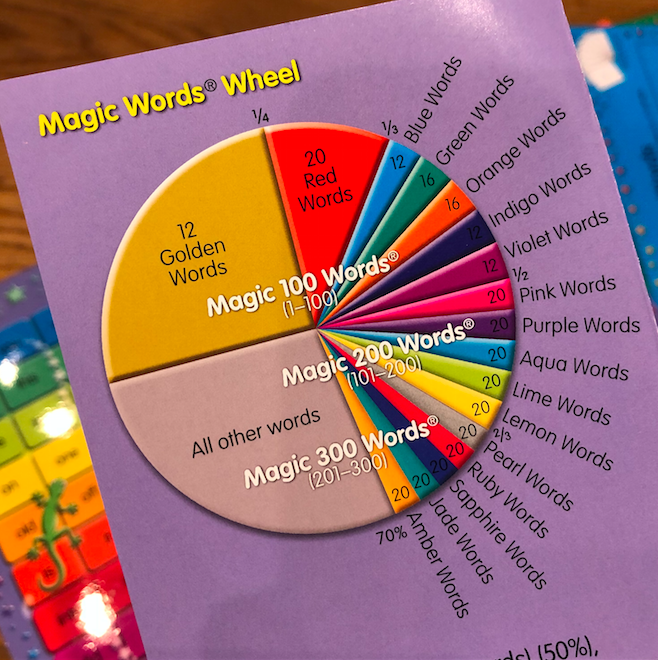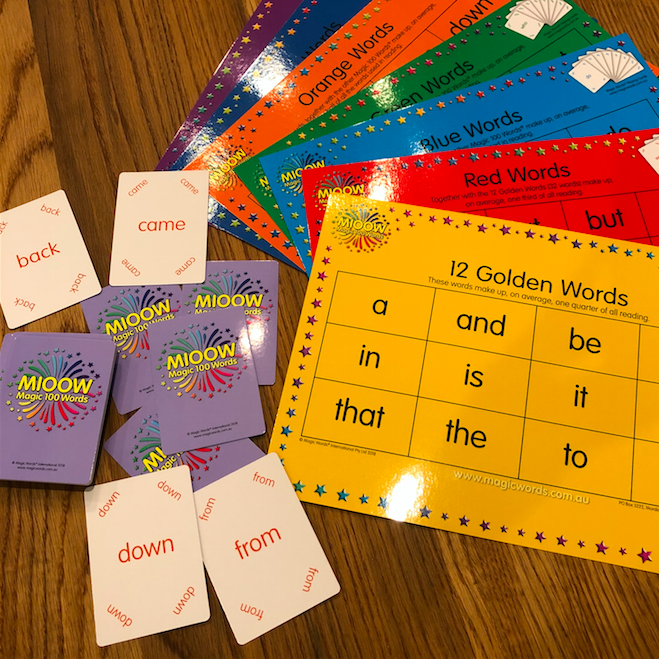 I'll be LIVE on my Instagram Stories TODAY at 10am AEDST talking about these awesome products, and answering any STARTING SCHOOL questions you may have. You may be a new Mum, or even a Mum whose had children at school for ages…and can help me! Hoping the above helps guide you in the right direction. One week to go!!!