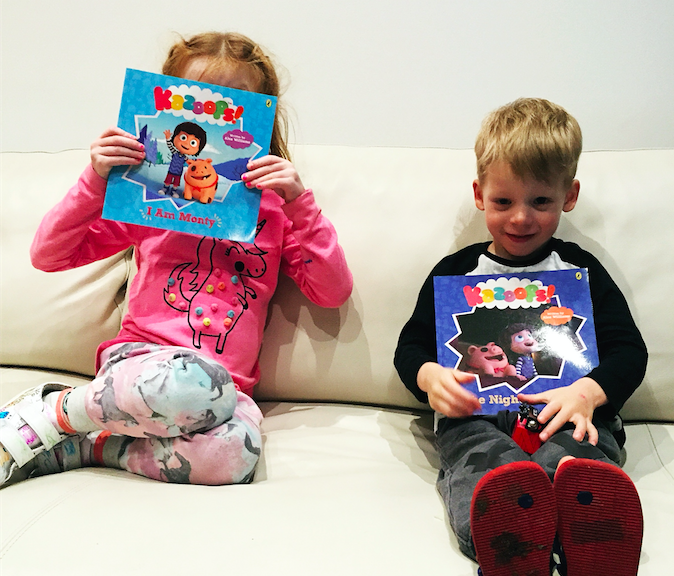 There is nothing better than supporting Australian made. If you are reading this, then chances are you have a home with young children, and chances are you probably watch a fair bit of ABC Kids from time to time, or…every day! So it's great to know then, that some of the TV our kids are watching is produced right here in our own backyards. Kazoops is one of those shows that you may not realise is Australian. It has, however, found a global audience thanks to broadcaster CBeebies in the UK, and good old Netflix worldwide (also translated into 18 languages including all 78 songs!)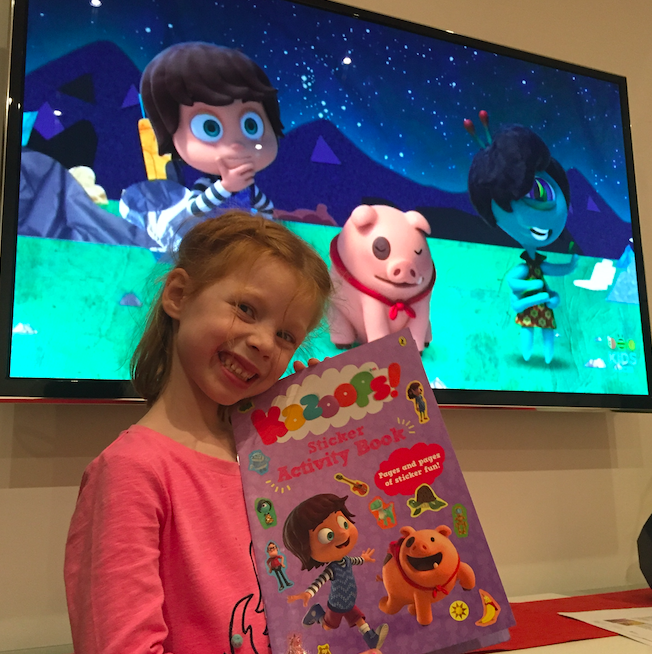 In case you didn't know, or realise (like me), Kazoops is an animated TV series that follows the adventures of Monty, and inquisitive six year old with a vidid imagination. He kind of reminds me of my Ella. He also has a trust pet pig, Jimmy Jones. Monty confronts preconception about the world and sets out to challenge them embarking of wild and musical adventures with Jimmy Jones. Every episode gorgeously includes its own original two minute song. Love it!
Kazoops has recently launched itself into the world of literacy, releasing a series of story books and activity books. These books retail for approximately $9.95 each and are available on the shelves of Big W, Target and Dymocks. Ella and Hudson have had the chance to check the books out for themselves, and have loved reading them and playing with them whilst they watch the show at 5.55pm on ABCKIDS. It is also available on demand via ABCKids iView.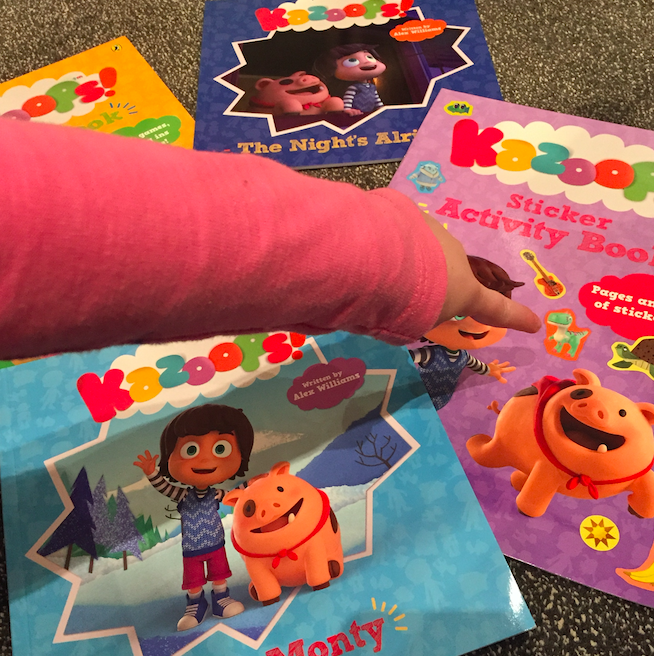 What's even better is the fact that Aussie pre school kids are the first in the world to have access to these gorgeous books, and two lucky readers will have the chance to win a set of four! Valued at almost $40, two winners will win a prize pack each, comprising of:
I am Monty Story book
The Night's alright story book
Sticker activity book
Activity book
To enter this competition, please head to my Instagram account to enter here!