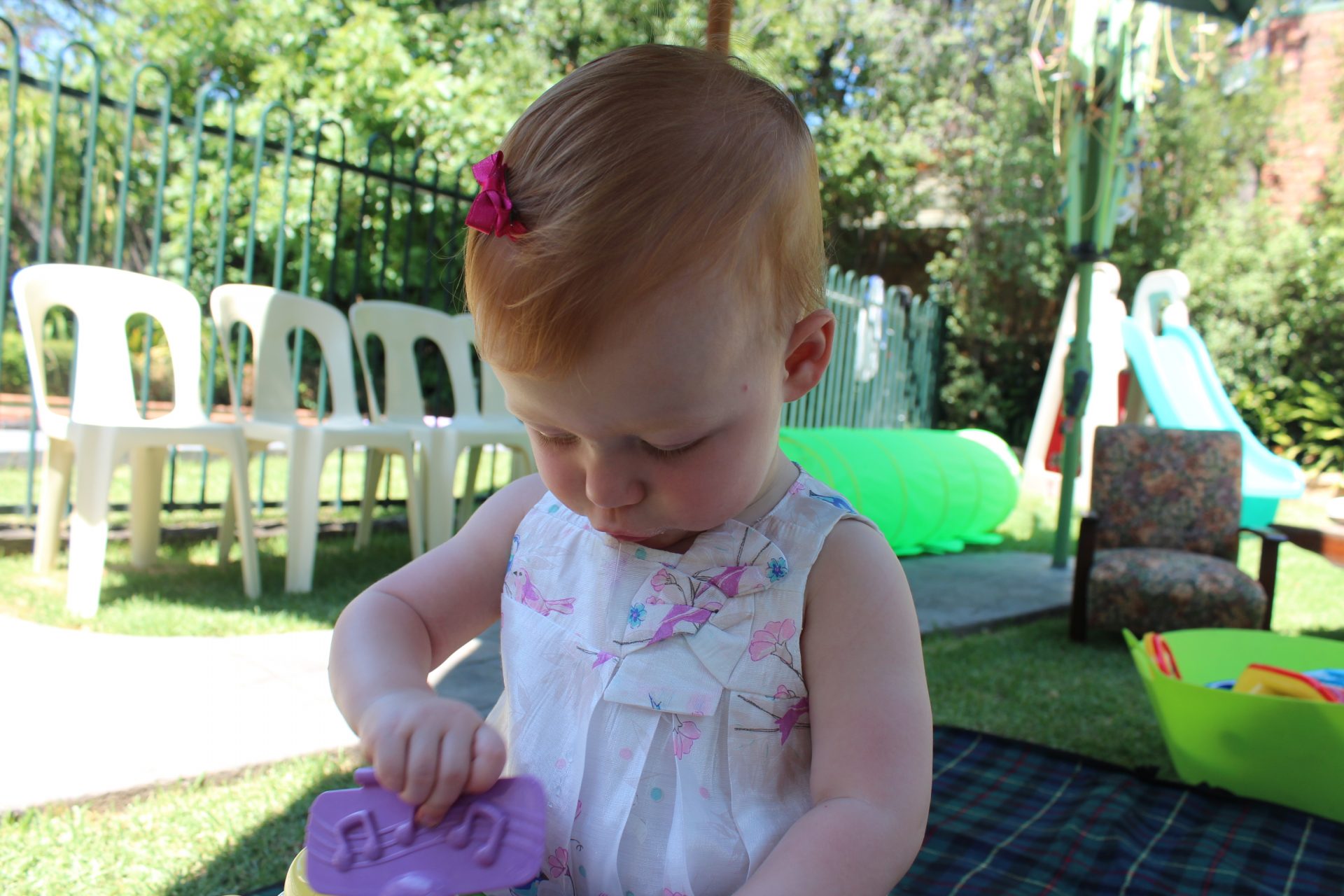 On Saturday we held Ella's 1st Birthday party! Although her real birthday isn't until tomorrow, the day was perfect to celebrate with family and friends. With over twenty babies and young children arriving on the dot at my Mums house in Essendon, the party was our first taste of what is to come in the years ahead. This blog is my chance to document and capture wonderful memories as Ella grows up and I cannot believe that the milestone of her first birthday party has come and gone. After weeks of preparation, for what we hoped would be a 'low key' affair, the day was a great success. I certainly have a new found respect for parents who host birthday parties, and at the end of the day we shared a quiet celebratory drink with my Mum and Dad, as Ella slept peacefully.
I know that Ella won't remember the day itself, but I hope that the following pictures help her to realise that there was a lot of love in the air. And it was all for her….
Ella was dressed in her first party outfit by her Aunty Mon and Jane – a gift for Christmas was a beautiful white silk dress with humingbirds. Her shoes were also a present from Aunty / Cousin Lisa – a tradition in our family…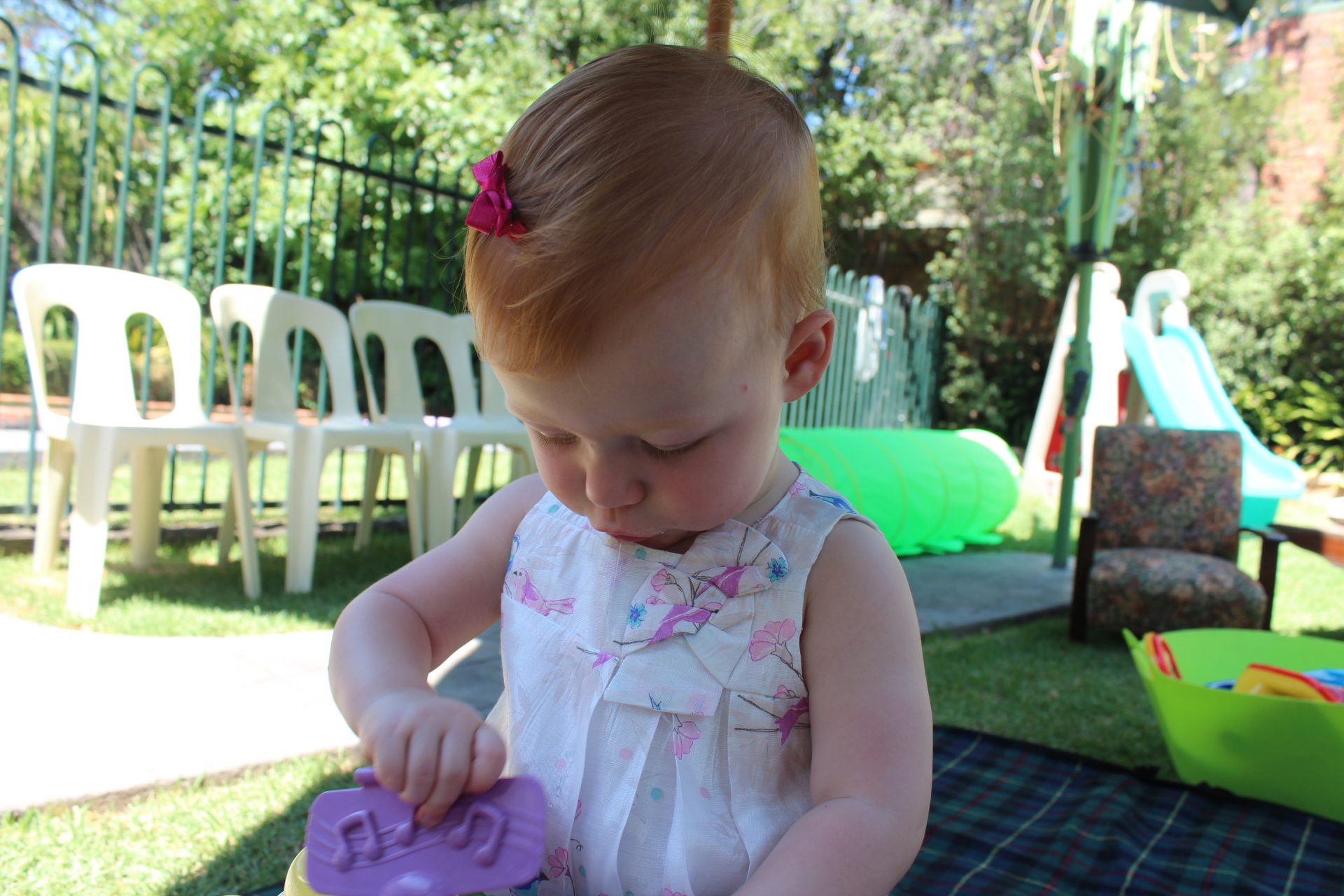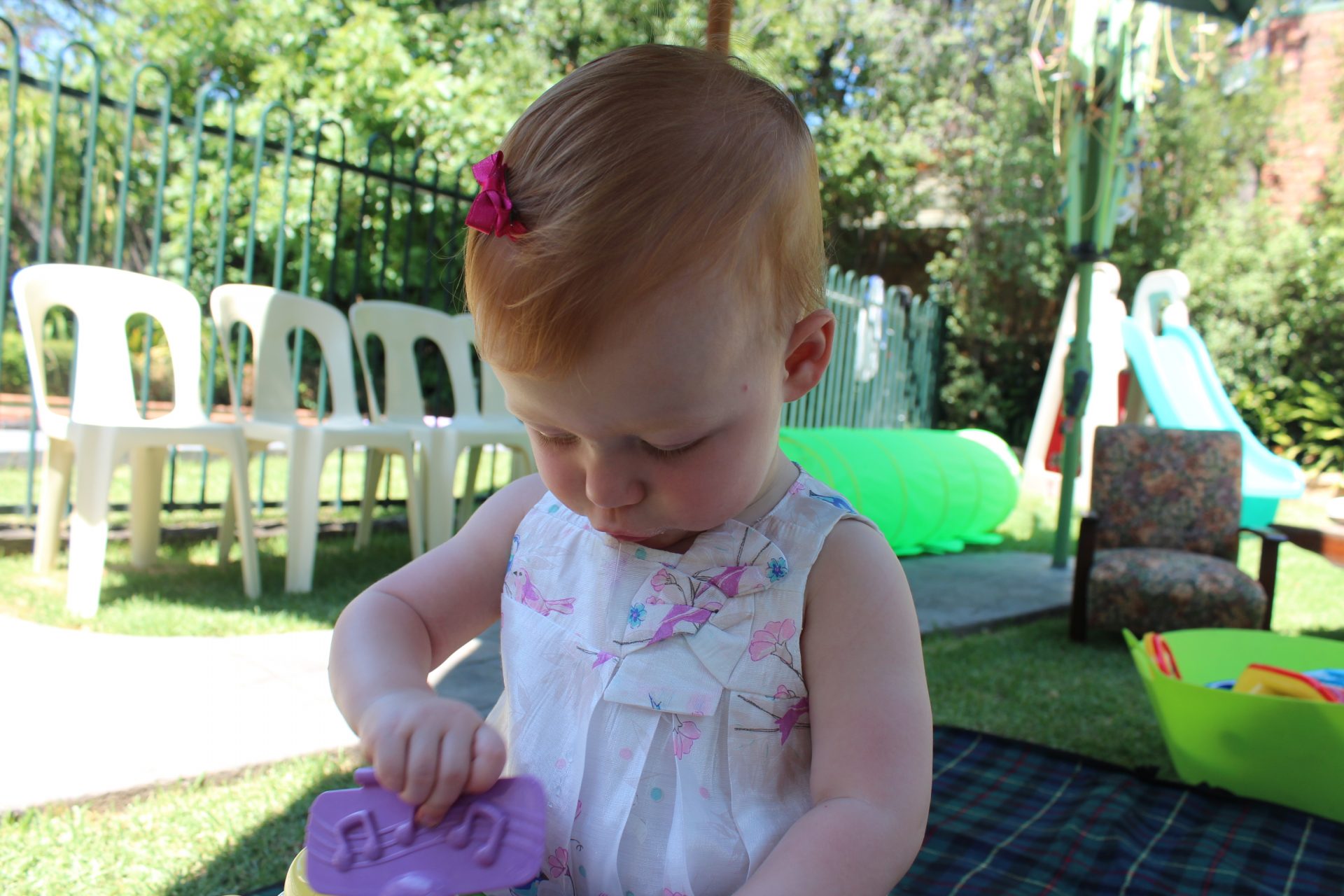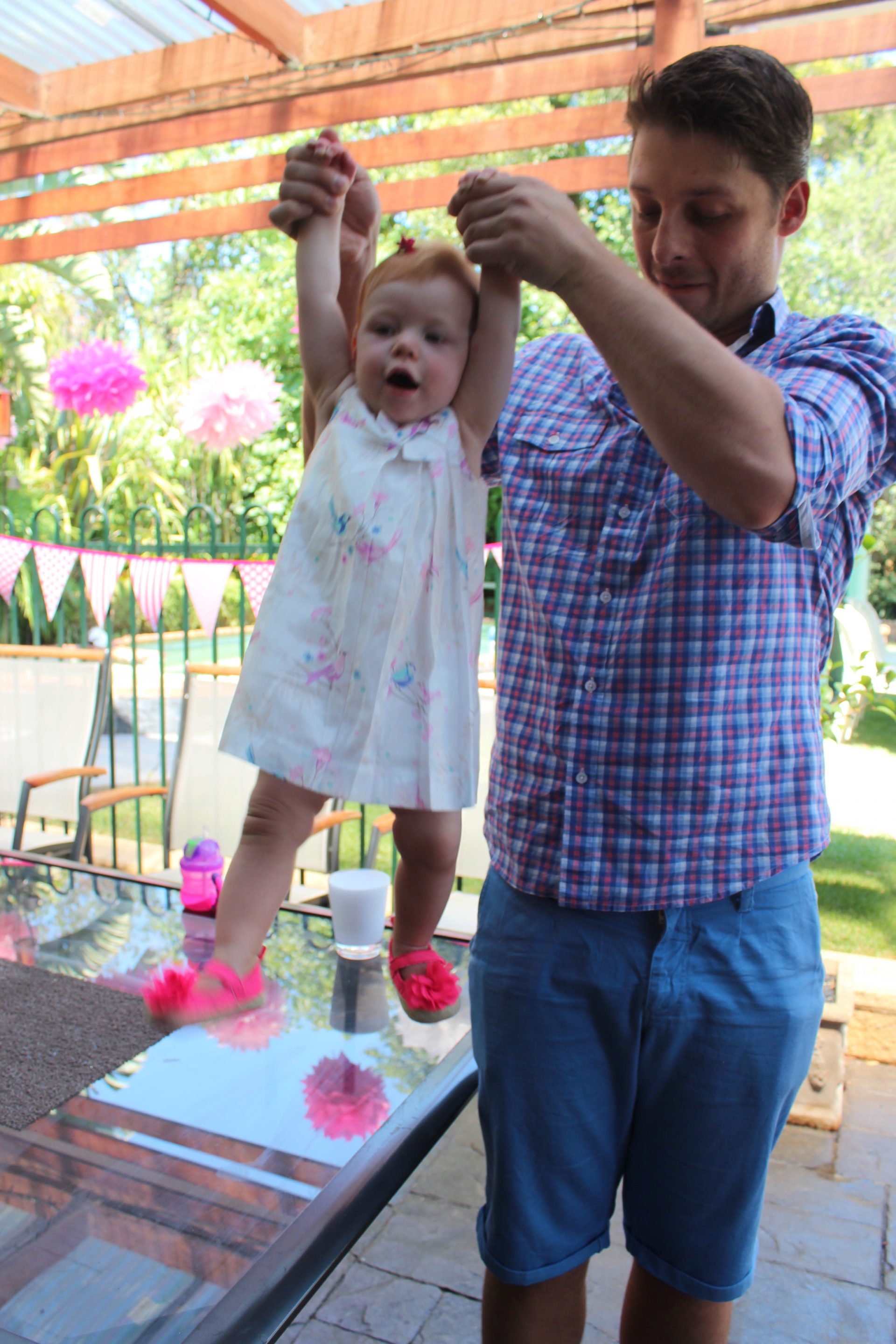 Nearly walking….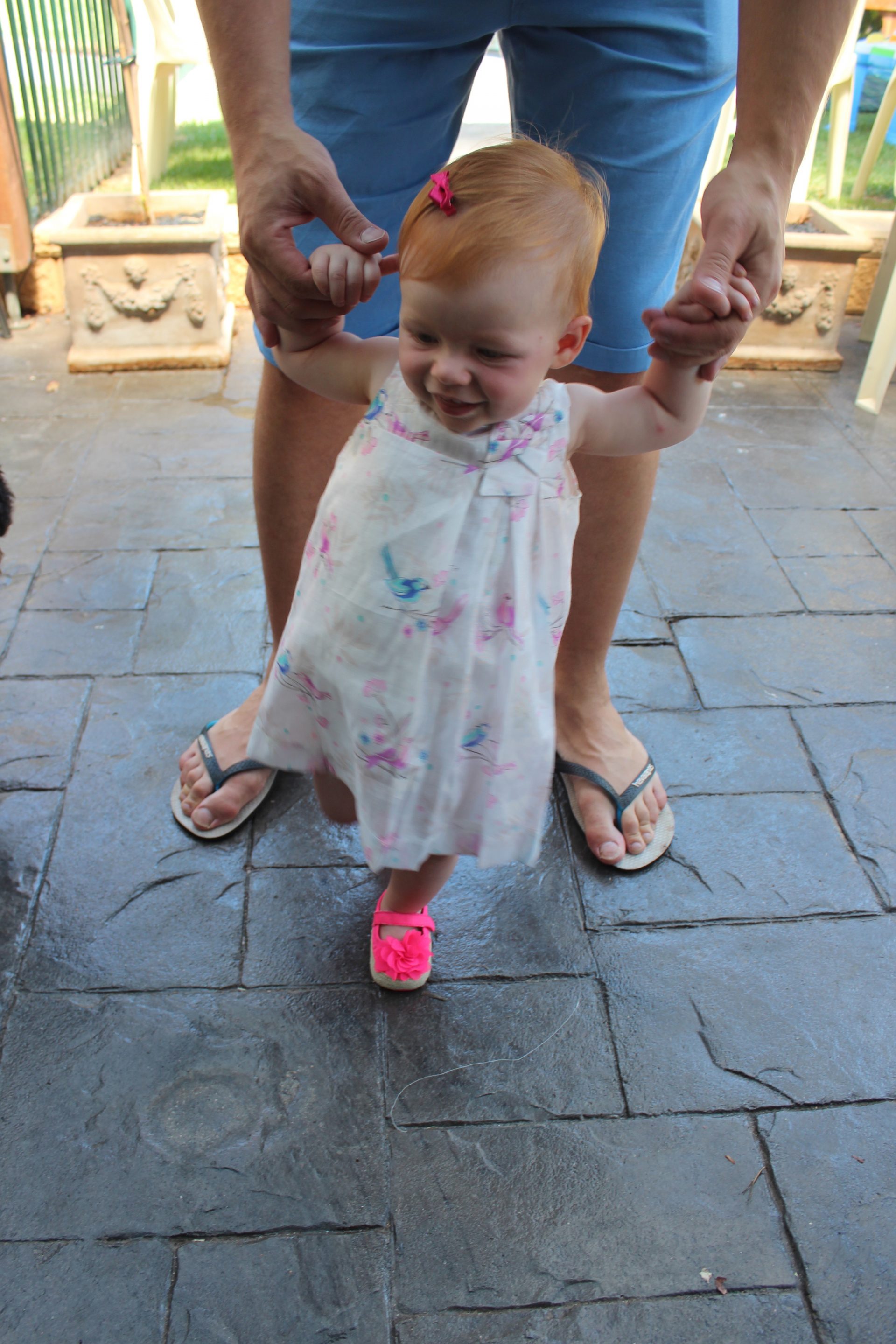 Ella's Sweet Shoppe – all the work was worth it! a Big thanks to Vens Paperie for the decoration inspiration!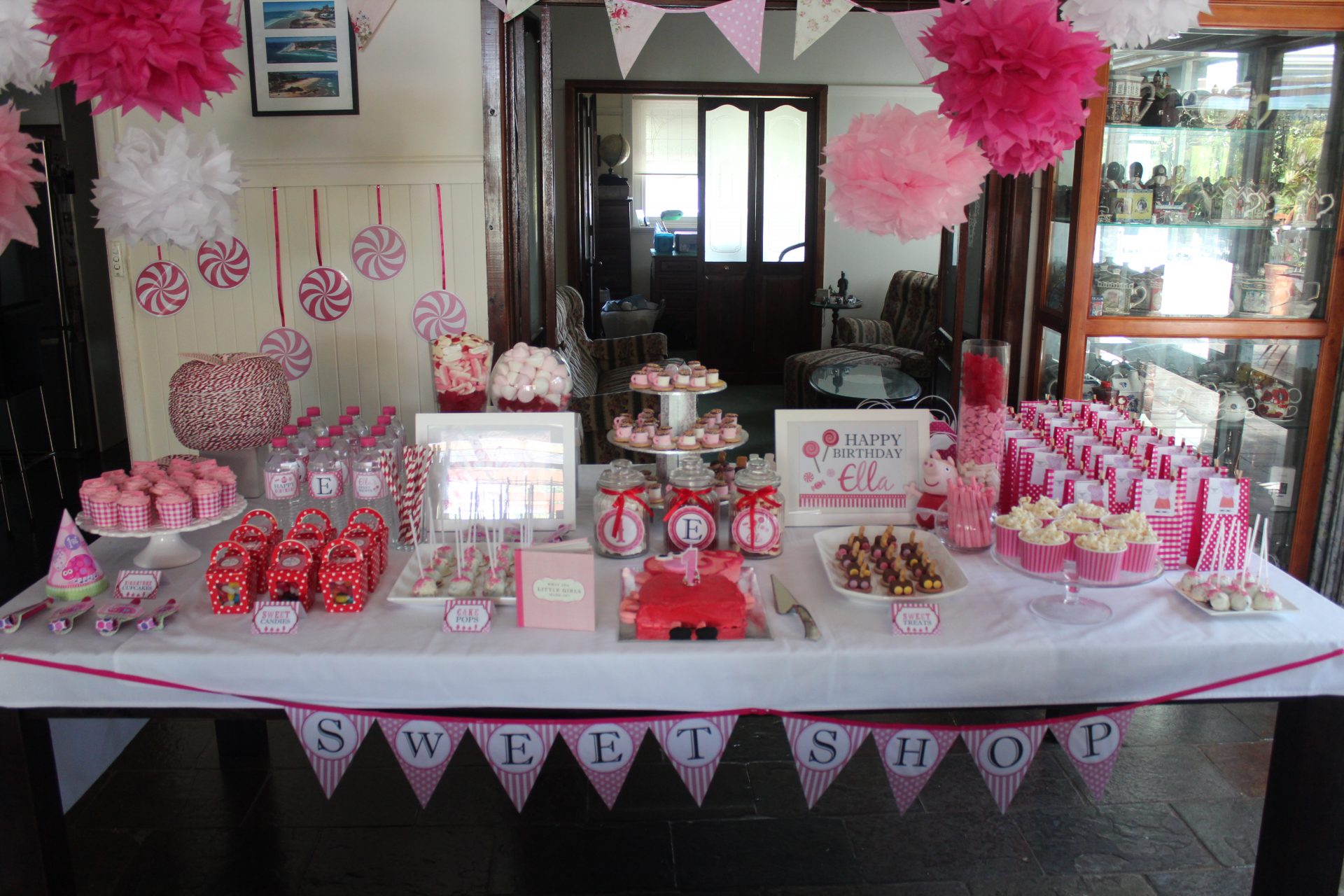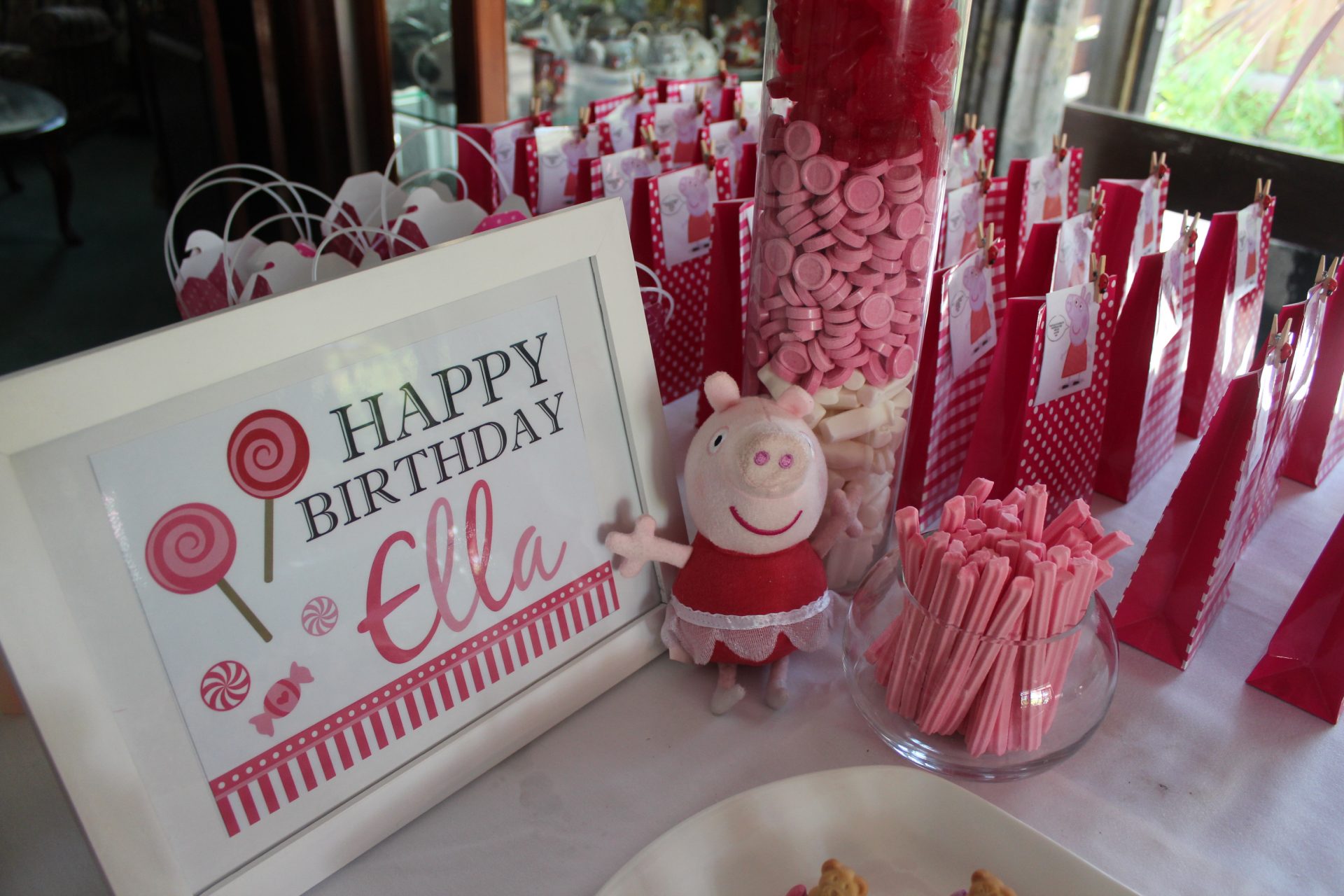 The Cake!!! Peppa Pig thanks to Cake 2 the Rescue!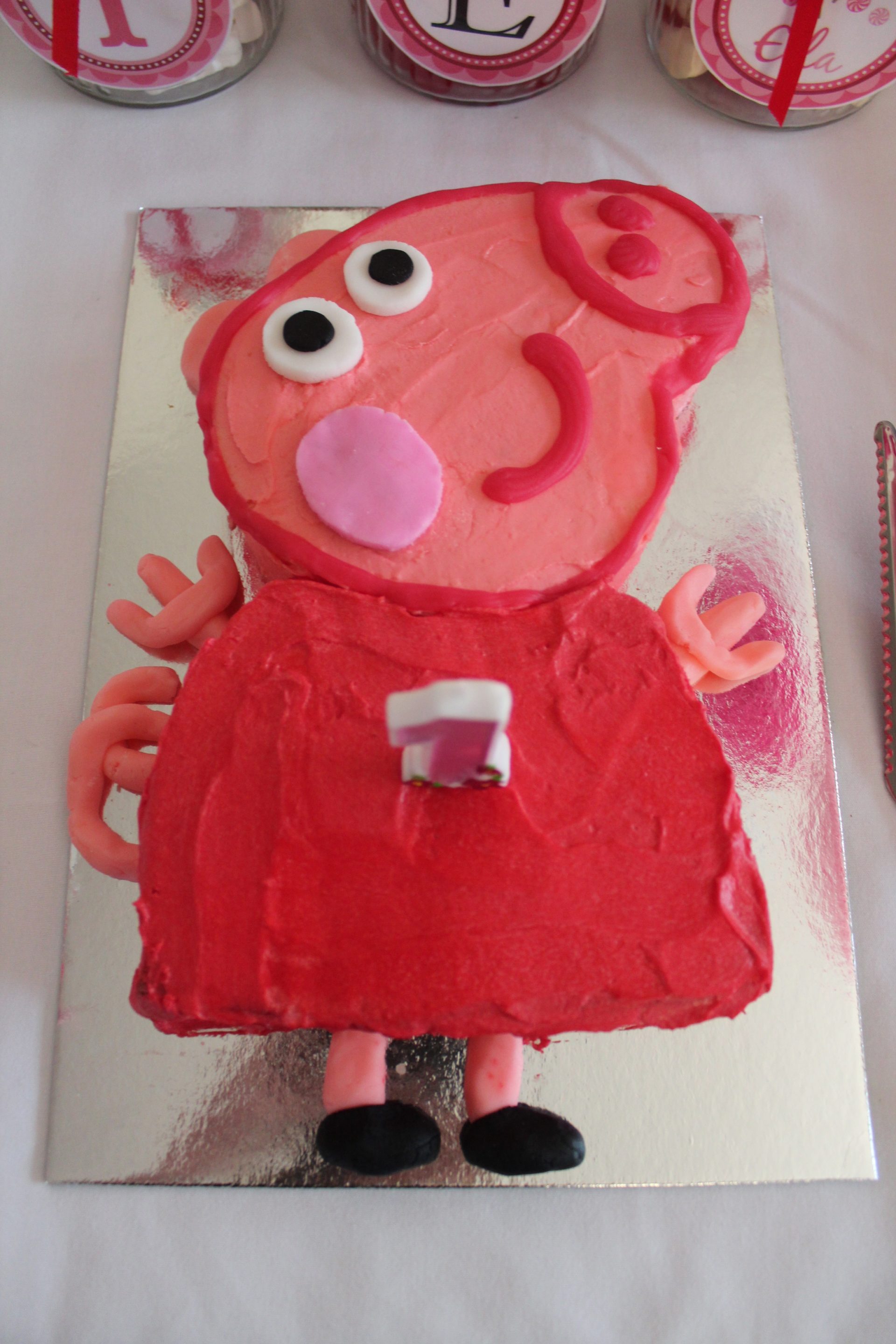 Ella's 1st Birthday Memory canvas….inspired by this one on Pinterest!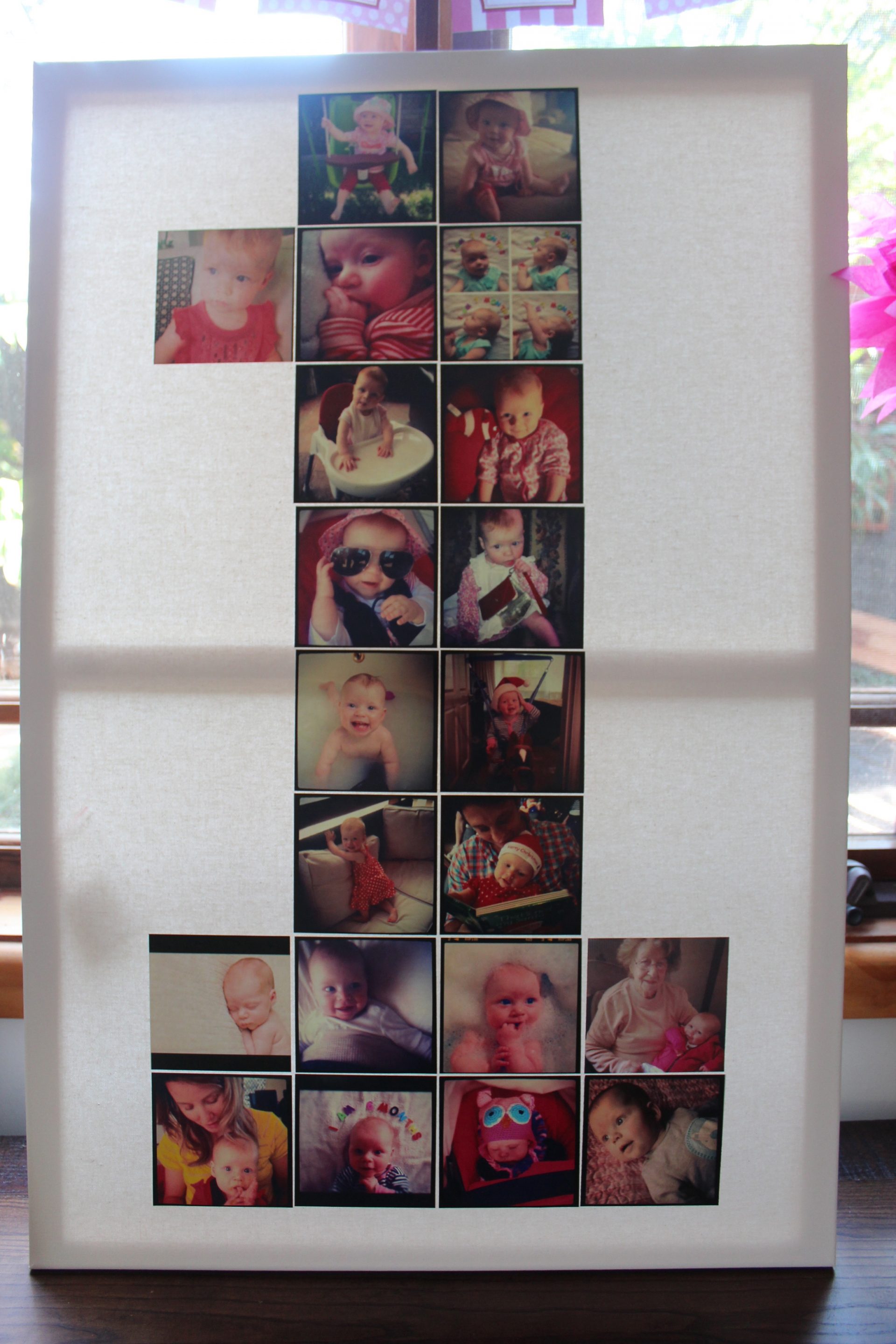 Laughing with Great Nanna Nola….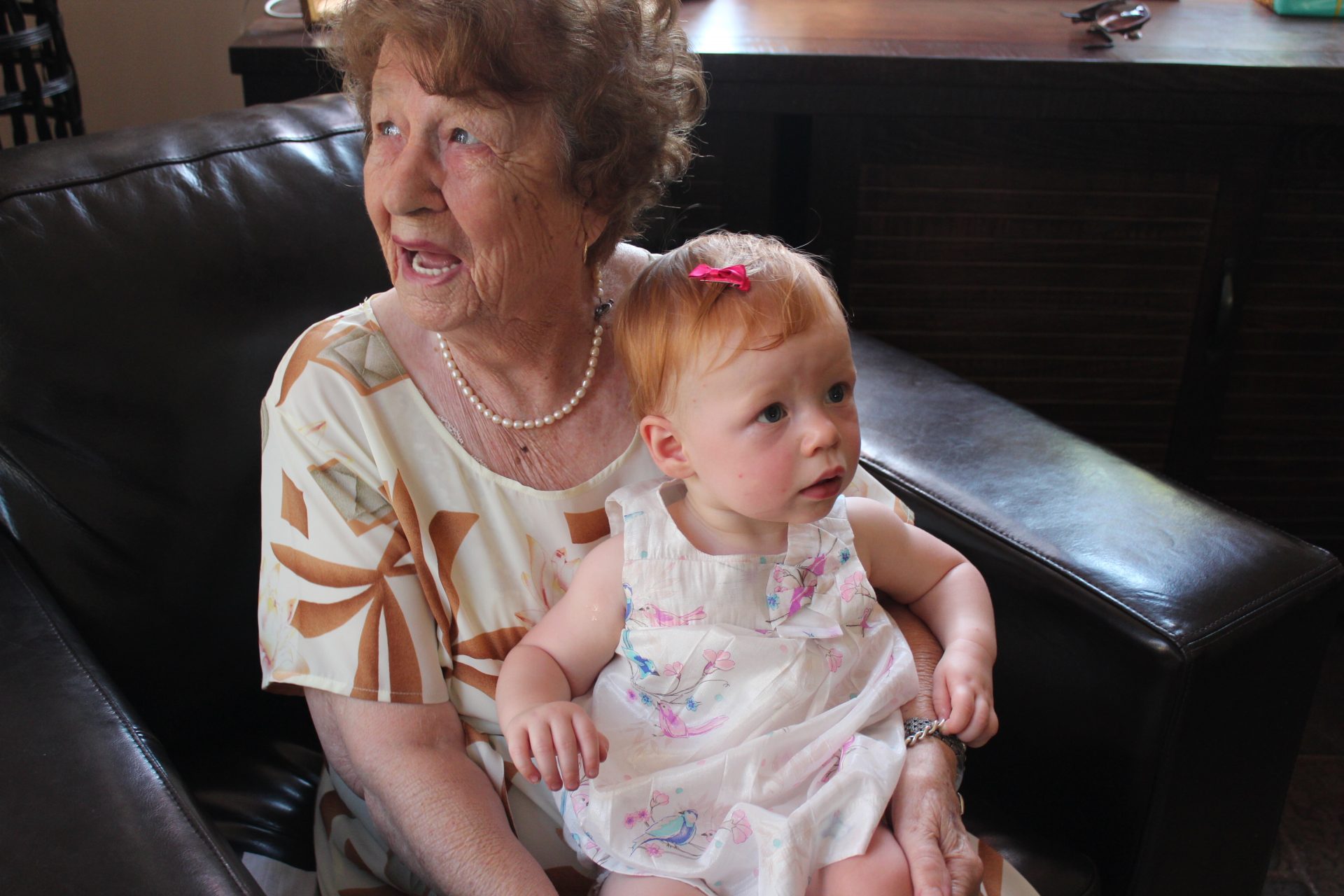 Cuddles with Daddy…
Happy Birthday!!!!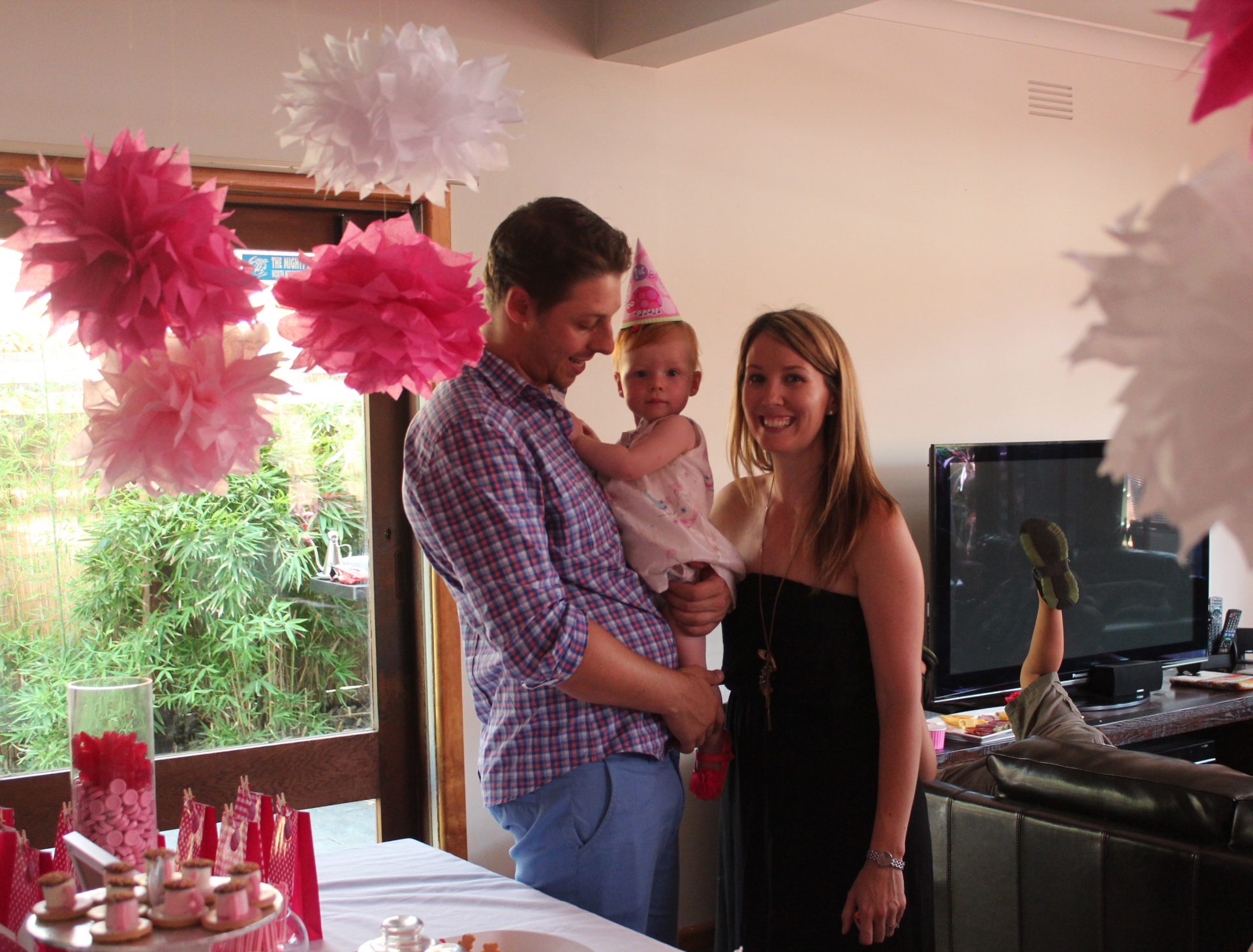 A big thankyou to my Mum and Dad for hosting, and for Dan's parents for helping to make the day possible. A huge shout out to my sisters and my friend Cait, for helping to laminate, cut and primp all of the decorations! Thanks also to my friend Amy, for the cake tips! And finally, a big thankyou to all of our family and friends who came to celebrate….it was a wonderful day to remember. Ella was so spoilt and I'm sure that she will look back over these photos in years to come and see how much she is truly loved.