KProduct Review: Custom by Bobux
Aw my gawd. These were the words that spilled our of my daughter's mouth when she saw the new shoes before her eyes. Custom by Bobux are literally those shoes that every child has dreamed of. Shoes that they can colour in. Shoes that reflect who they are, their personality, their love of colour. Bobux have always been known for creating beautiful shoes that are the best quality. Recommended by Podiatrists, they fit well, move well and last well. They are always made of the best quality fabrics to support little, growing feet. This time, however, they've taken it to the next level.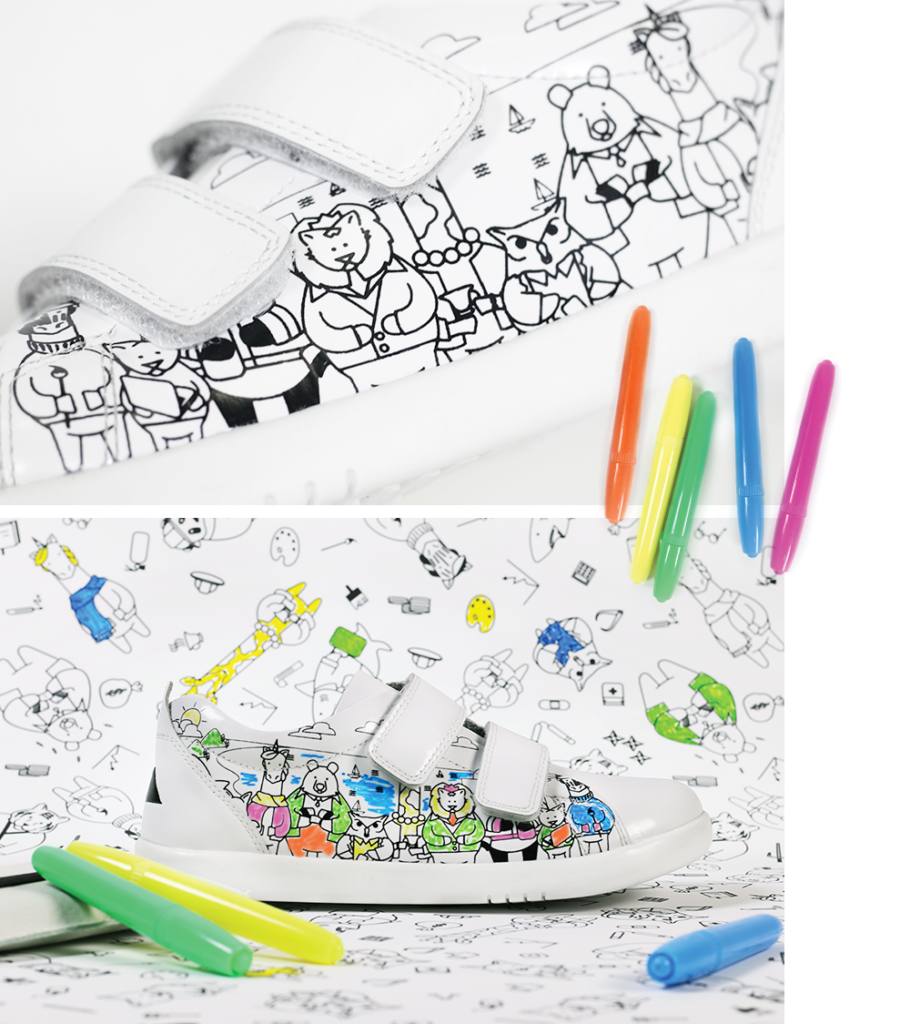 The Creativity is something that I believe is one of the most important things that we should nourish in our children. The ability to use their imagination. Think beyond the square. Question, wonder, discover. These custom shoes also allow each and every child to nurture their unique, individual personality. To make their very own pair of shoes that are their own, different and special. Then, they can rub off their work and start all over again! The design allows children to colour in but also to create their own shapes and ideas.
Featuring:
High quality coated leather upper –
colour in with pens provided & wipe off with water
Breathable cotton lining
Comes with a set of 5 pens in reusable pouch
Velcro strap fastening which allows for greater adjustability
Built on a specialist Kid+ last, which has been anatomically
designed to fit children at this stage of development.
Ella has simply love, love, loved the chance to colour her own pair of shoes, and could not wait to wear then to kinder today!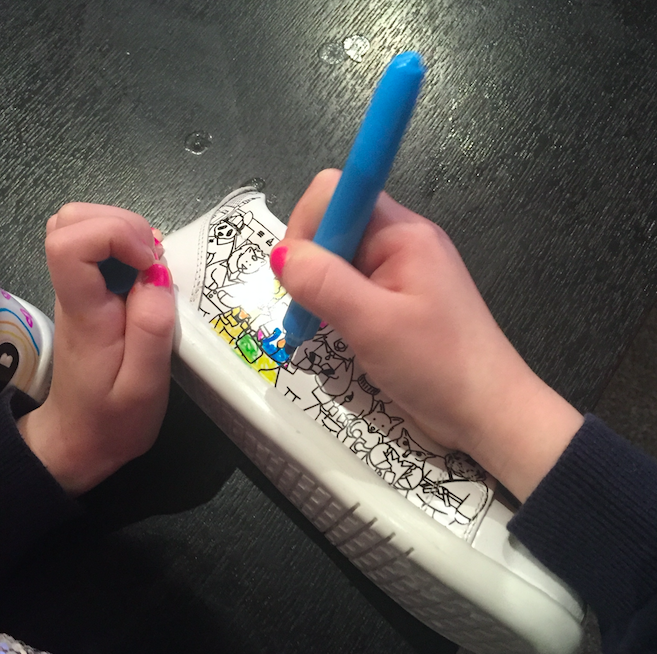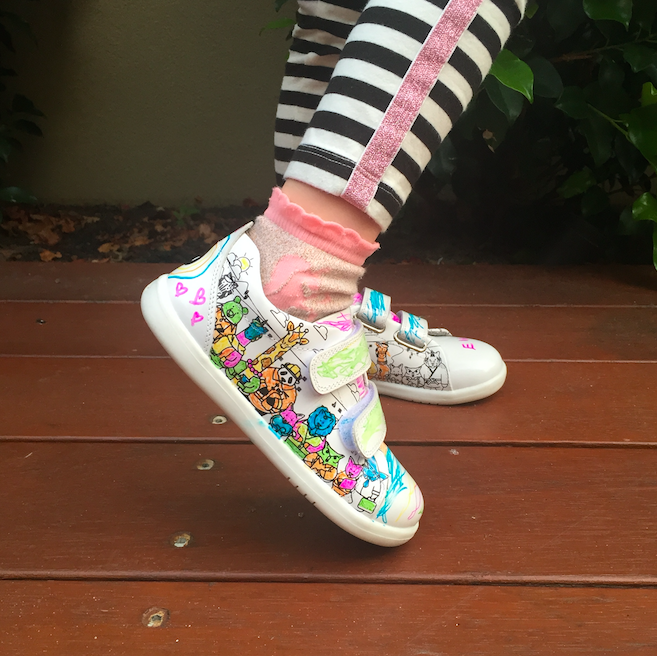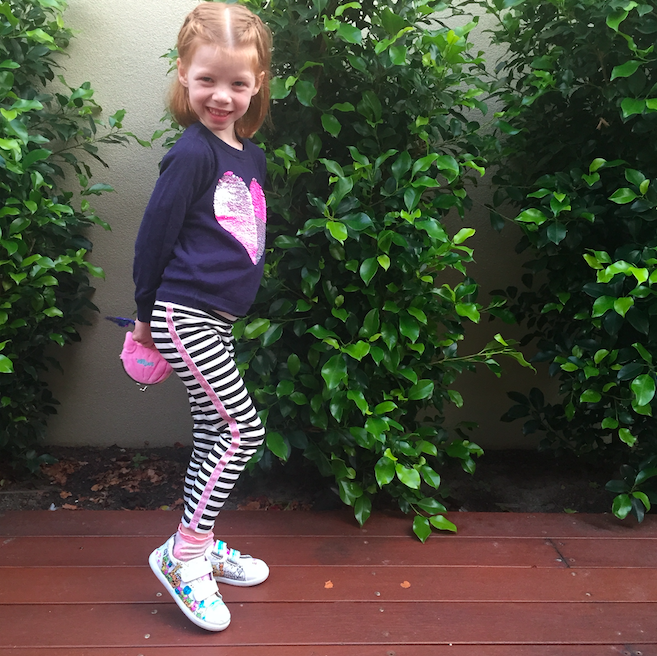 So if you want your very own custom pair for your child, then best head to their website STAT!!!