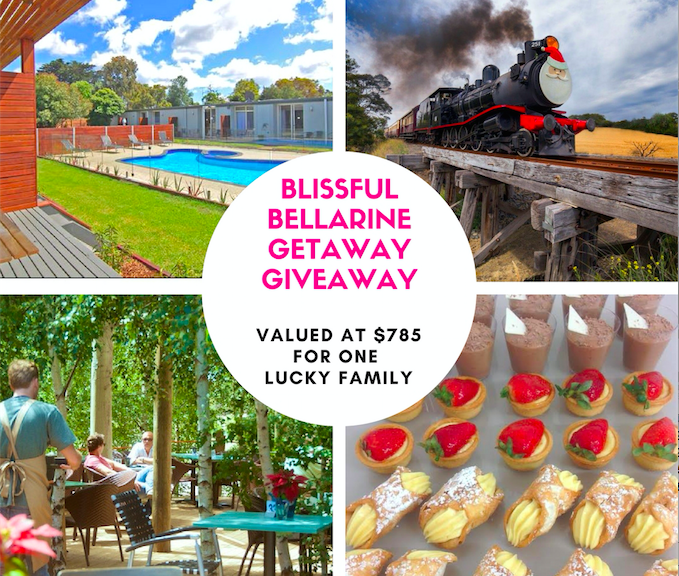 Blissful Bellarine Getaway Giveaway!
This last weekend we travelled down to the beautiful Bellarine Peninsula. Not quite two hours from Melbourne, it was the perfect spot to getaway on a Friday afternoon for one of the first real weekends in spring. Those who have a life long love of this beautiful part of Victoria will know, that it's beauty stems from the sum of it's parts. You see, you get not one, but many gorgeous towns, all a stones throw from each other. Based in Ocean Grove at the super cute Riverside Ocean Grove Motel, we spent the weekend visiting Queens cliff, Drysdale, Barwon Heads, Point Lonsdale and Geelong. Visiting a different spot throughout the day was spectacular fun and oh so easy to do. Before we start with a recap of our weekend, I need to begin by letting you know that we are giving one lucky follower the chance to experience a weekend away in this beautiful part of the world!
This is our BIGGEST GIVEAWAY EVER!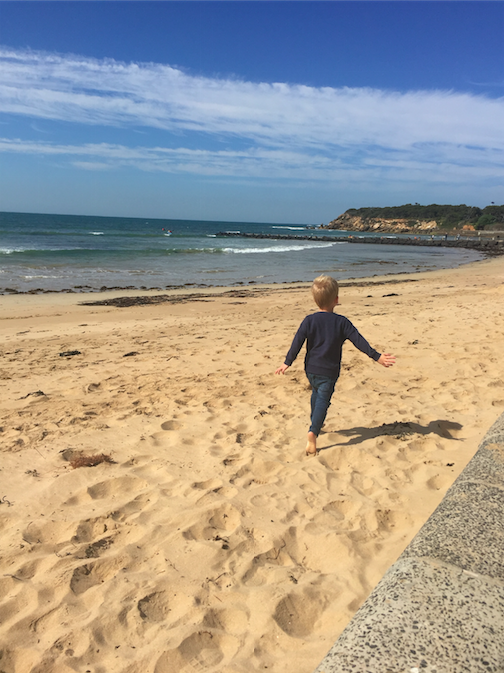 THE PRIZE: One follower will win:
Two nights accommodation in a family room at the Riverside Ocean Grove Motel for January 19 / 20, 2018 – $255 per night
A Day Out With Thomas at the Bellarine Railway– $80 for a family of 4 on January 20
A lunch/dinner for 4 at Mr Grubb @Oakdene $150 inclusive of drinks
Our Sweet Treats Good Box upon arrival – $45
That is a total value of $785
TO ENTER:
Simply head to our Facebook Post Here and leave a comment sharing what part of the Bellarine Peninsula is your favourite, and tag a friend!
*For a bonus entry (but not compulsory), follow each of the business accounts (listed below) and leave a comment on my INSTAGRAM post letting me know you've followed everyone.
T&C's: This giveaway closes on Friday 20th October @ 9pm AEST. This giveaway is in no way endorsed, promoted by or connected to Facebook or Instagram. Open to Australian Residents only who are able to travel on January.
Our beautiful stay…
As mentioned above, our weekend began by checking into the Riverside Ocean Grove Motel. Owner and Operated by a beautiful local family, you can tell that this place is meant to be enjoyed by everyone who stays there. Beautifully modernised, the family suite has two separate bedrooms, a large bathroom and well stocked kitchenette. My favourite find was the FOUR slice toaster. Quite possibly the best part of this accommodation is the fact that all of the rooms open out onto their own deck, overlooking the gorgeous pool and spa. Landscaped with gorgeous flowers and natives, there is also a huge BBQ area. This means that if travelling with family or friends, you can have your children asleep inside, but still feel safe and secure that you are together just outside.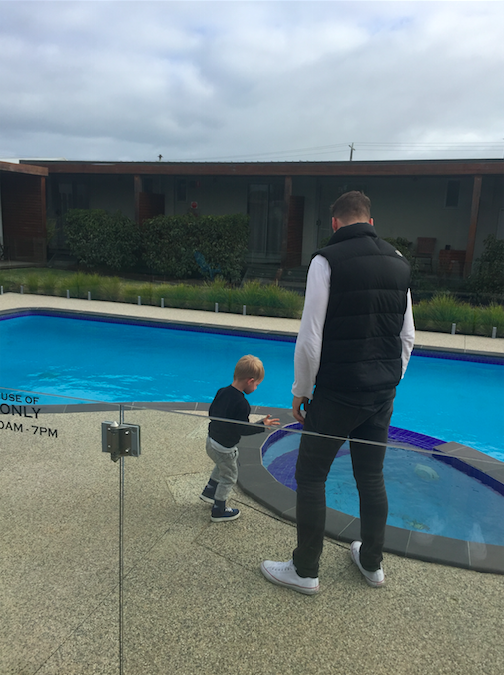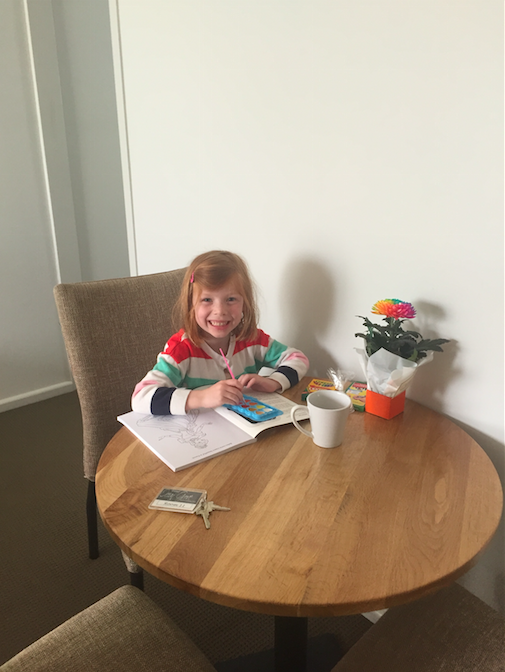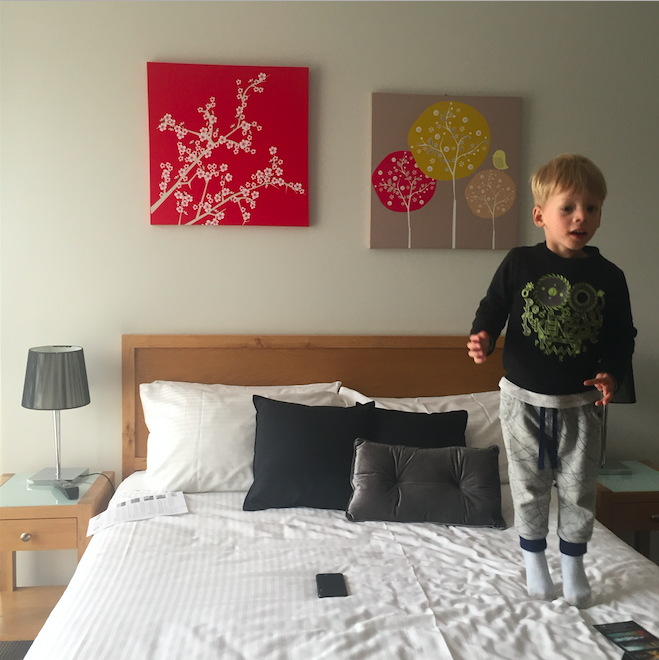 When we arrived we were starving (being a Friday afternoon), and were beside ourselves to find a box from Our Sweet Treats:  some of the most delicious cakes, slices and biscuits we've ever seen, and devoured! The kids adored their Peppa Pig and Paw Patrol bikies, and Dan and I loved the slices!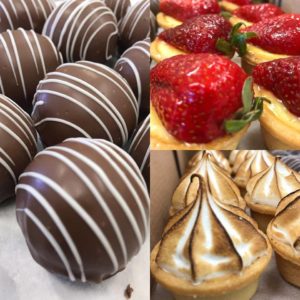 Our next stop for the weekend was a fabulously fun Day out with Thomas in Queenscliff at the Bellarine Railway. Arriving about an hour before our scheduled time of 12.30pm, the kids set off on a trail of activities, from a jumping Castle, steam train tour, miniature railway and fire engine ride! As the conductor yelled 'all aboard', we all met the Fat Controller and set off on a 45 train journey on a vintage train. The kids loved waving at anyone and everyone along the way. Once at our destination, there was a quick train shuffle and we set off back to Queenscliff. The kids loved every minute of it!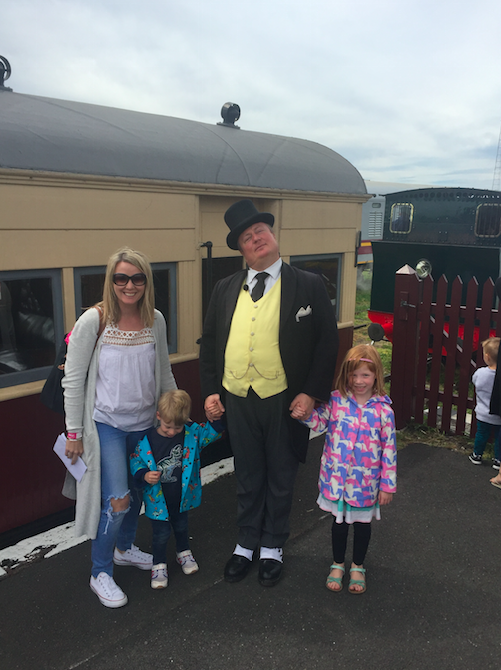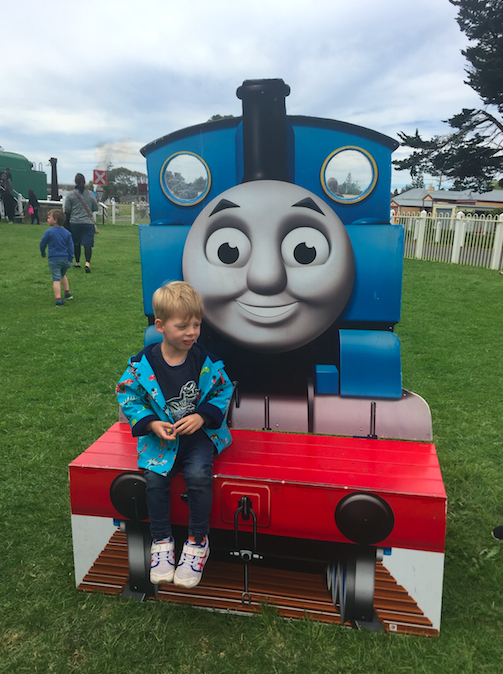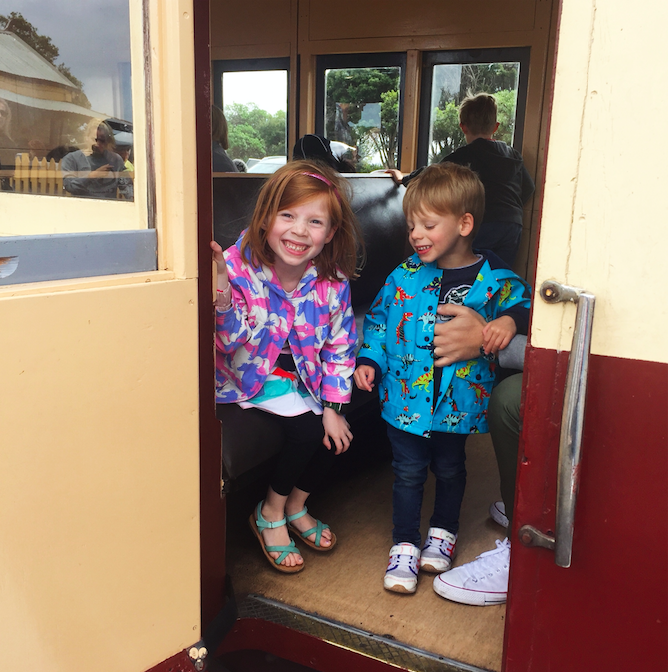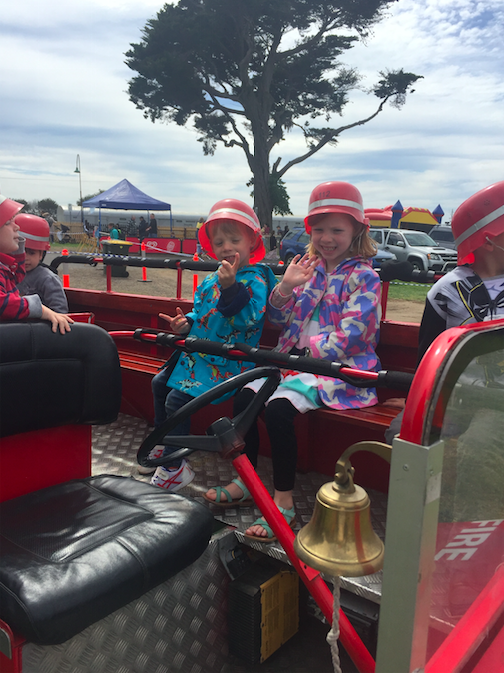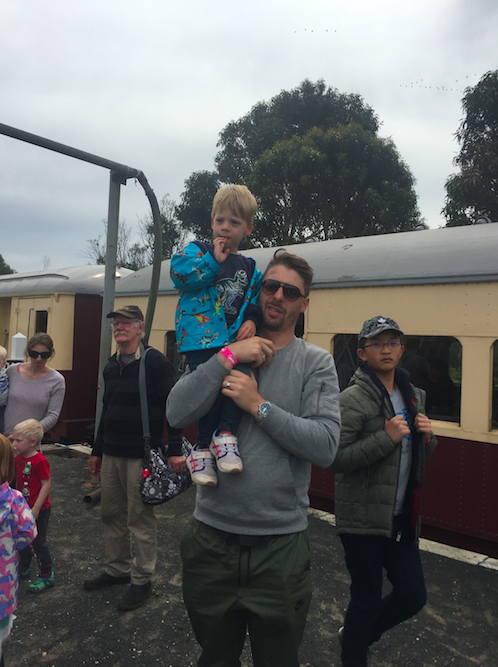 Lastly, we finished our weekend with a delicious dinner at Mr Grubb @ Oakdene Winery. Set in a lush garden, with sculptures and a huge sandpit, the kids made friends with others, kicked the footy and played tiggy, whilst Dan and I enjoyed a couple of glasses of their wine. A fabulous kids menu meant that our normally  fussy eaters ate every morsel on their plate. The service was just wonderful, and nothing was too much trouble. Even blankets were provided to those of us wanting to sit outside, so we could stay a bit longer!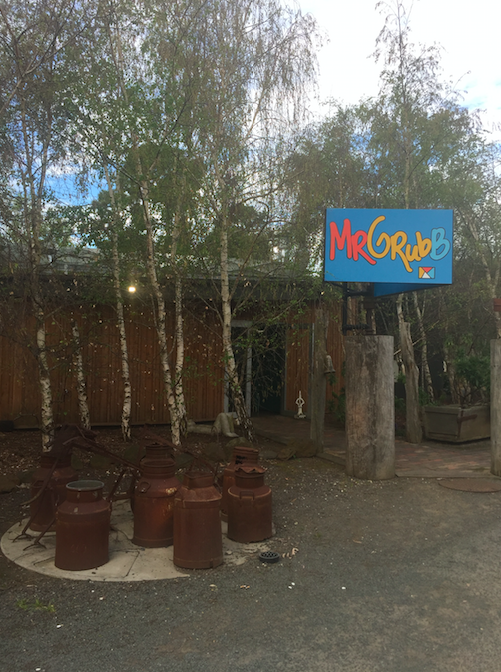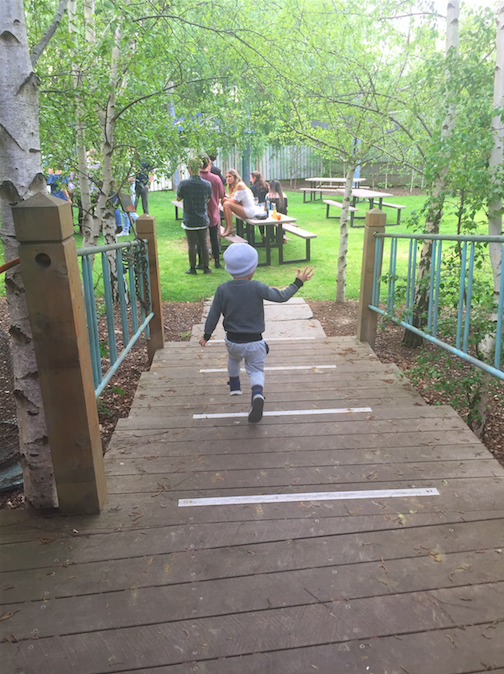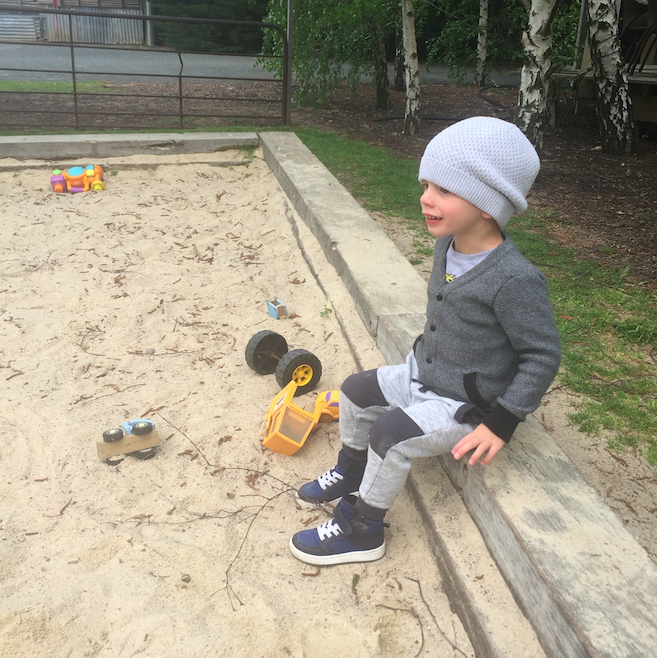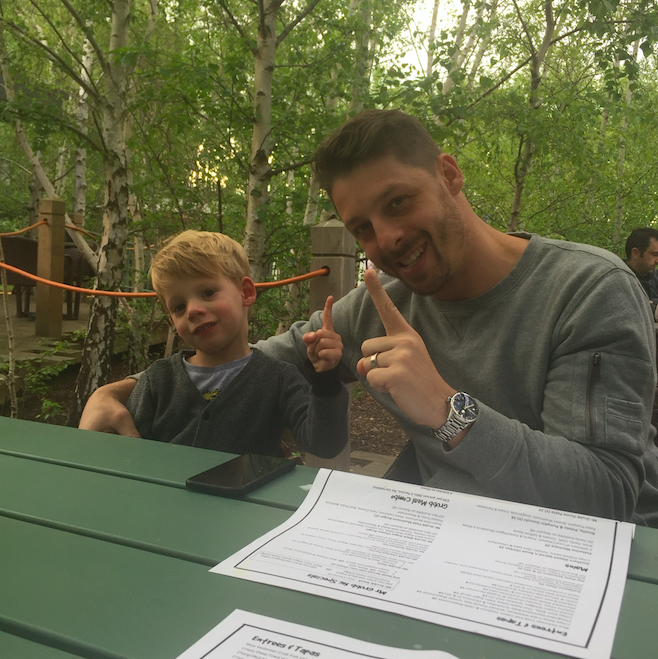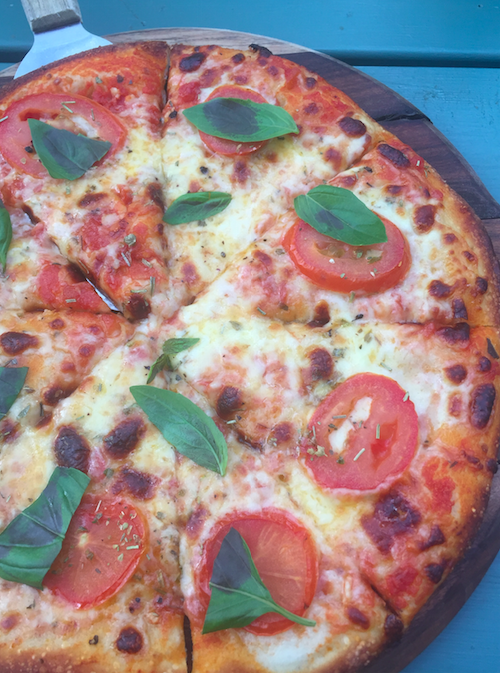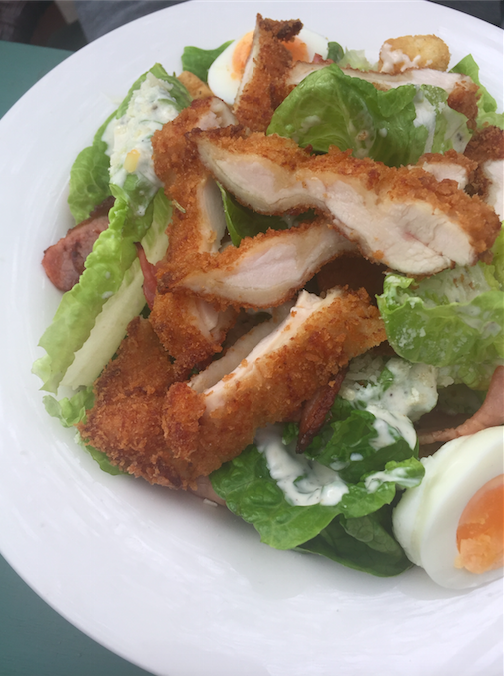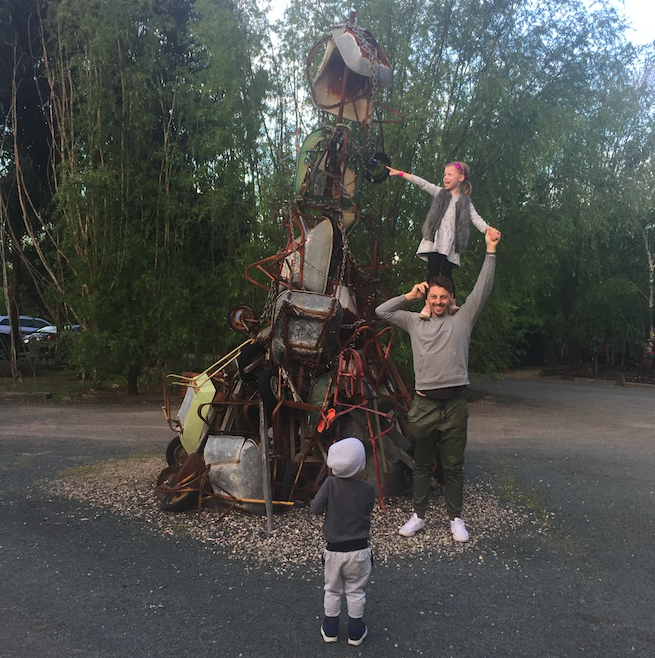 So with that, we present our amazing Blissful Bellarine Getaway Giveway. This is such an amazing opportunity for one special family, and I wish you all the very best of luck!