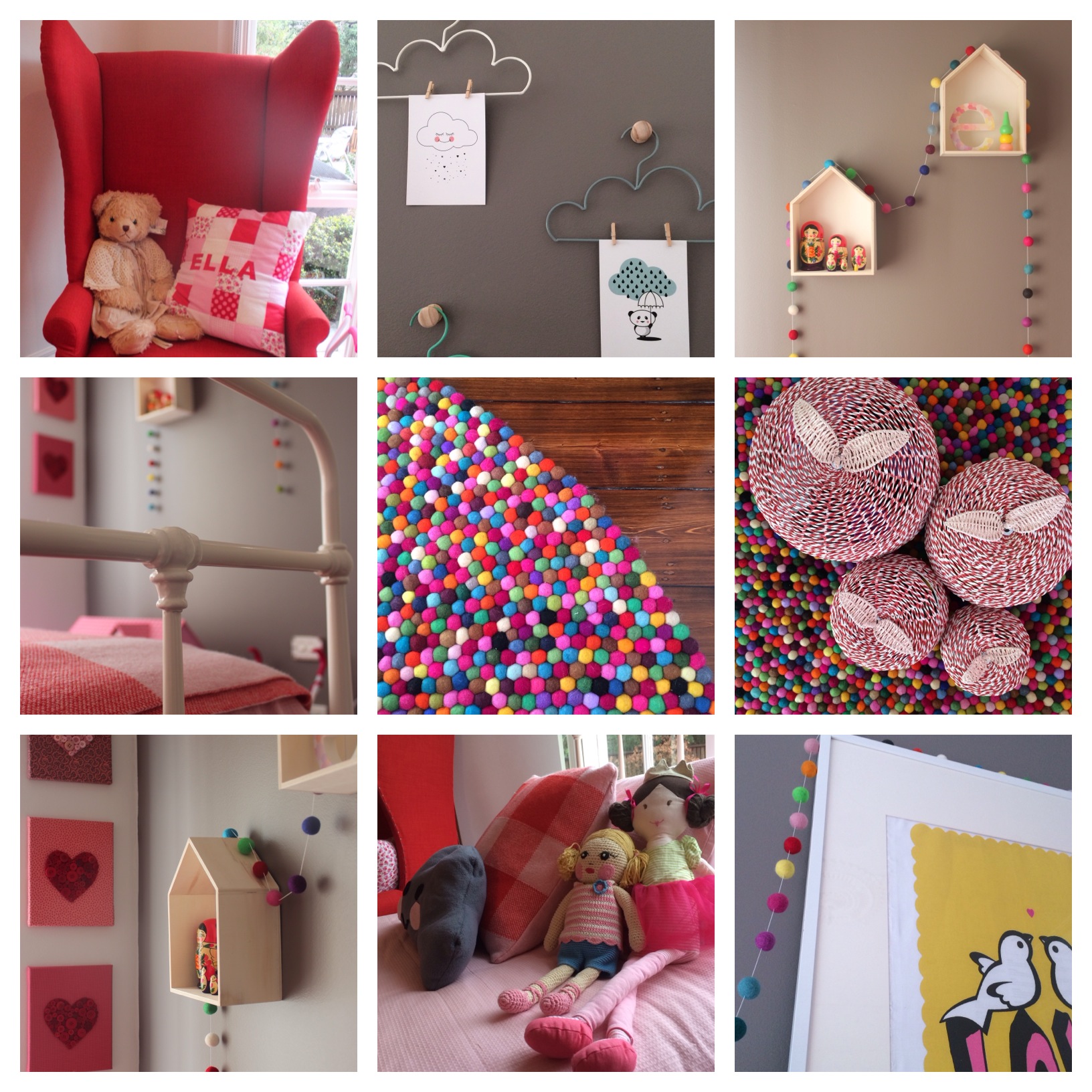 We've moved back in and we have finally sorted most of the rooms in our house. It's one thing to get back into a renovated home, but it's another to get the house looking and feeling as you want. On the day that we moved, I was lucky enough to have my sisters dedicate their time towards arranging and styling Ella's room. Fit for a princess, she certainly is a lucky little girl, as she stepped into her dream room when we finally moved back in. Clearly loving pink, her new room is a mixture of old favourites and new additions. Inspired by many of the amazing rooms I've seen on Instagram, and in particular I loved the ideas and images from Belinda @ Petite Vintage Interiors, we arranged and rearranged her room to both look beautiful and be practical for a toddler to play, sleep and enjoy her days.
I've finally got the room sorted and have added the finishing touches and thought I'd share some of my favourite snaps with you. I have loved finding many of the products, particularly from local businesses and online sources…
This Alice in Wonderland Wing Chair was an old favourite from Ella's Nursery. From Freedom, this oversized chair is a beautiful place to sit and read. The personalised pillow is from Wendy Pamela.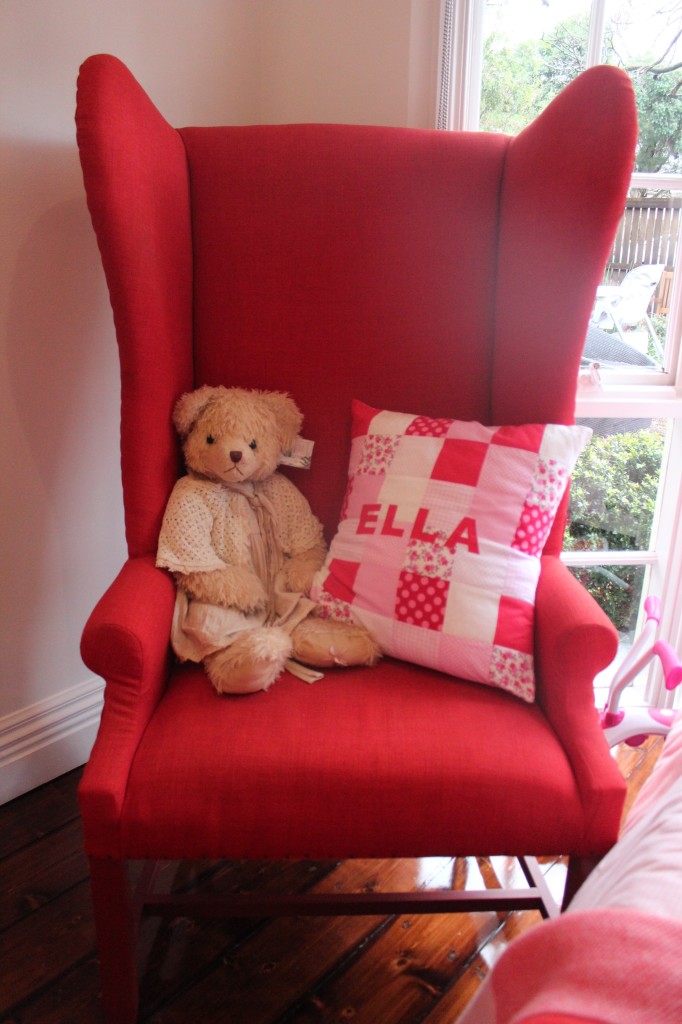 Her King Single Bed is from Adairs, and I love the classic powder coat white finish. I found it really difficult to source simple and elegant linen, without the fan fare of crazy designs. I ended up sourcing simple waffle covers from Spotlight and accessorised with beautiful cushions and throws from Country Road.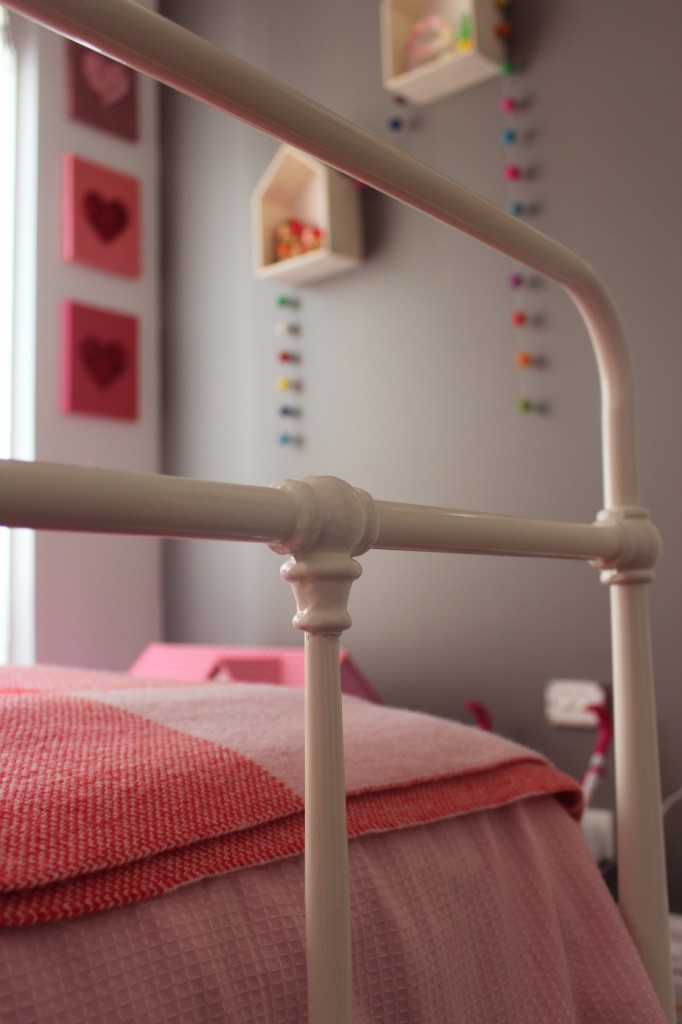 Another angle of the simple but classic linen and accessories. Love the hand made cloud pillow, created lovingly by my Mum.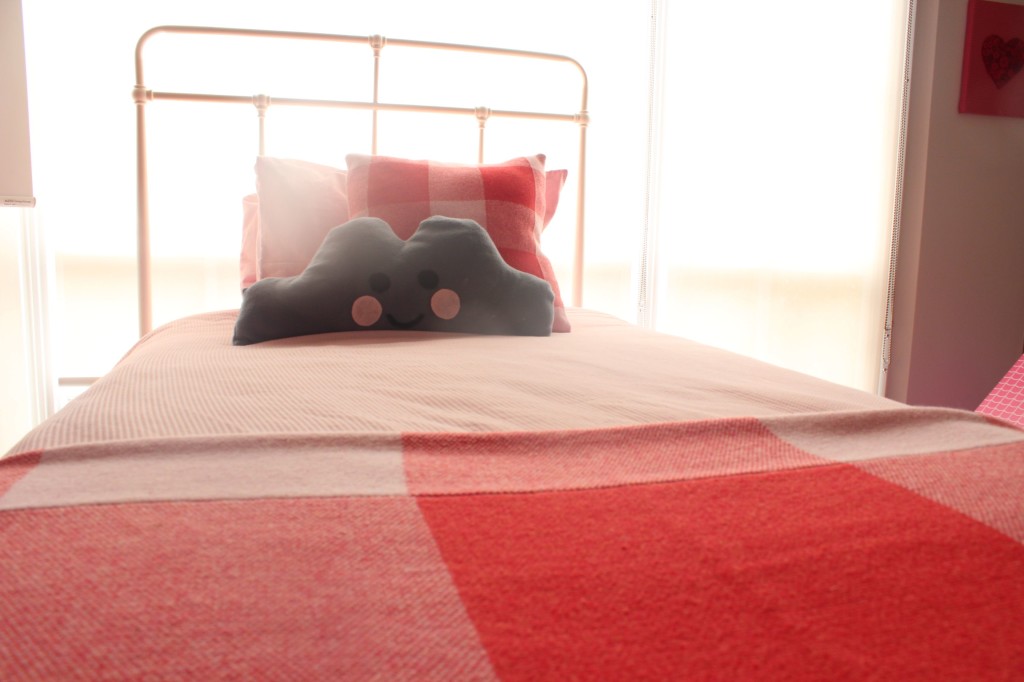 These house shadow boxes are from Cotton On and are inspired by Petite Vintage and feature some of Ella's favourite trinkets. Draped in a Felt Foxes hand made garland, they look gorgeous on her wall.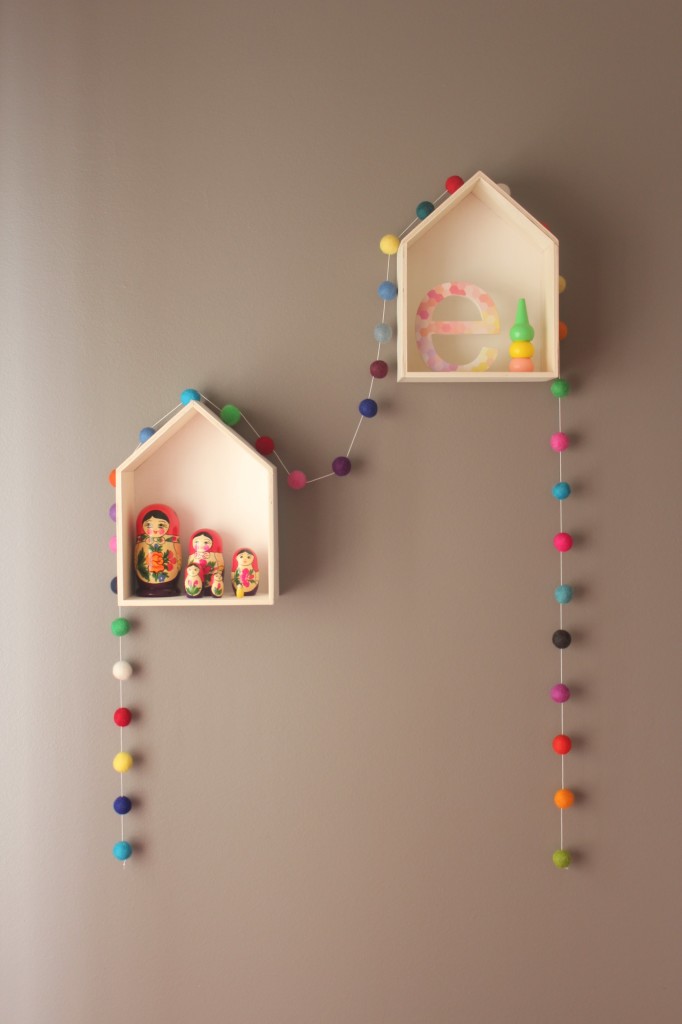 Another old favourite are the heart button canvases I made myself after Ella was born..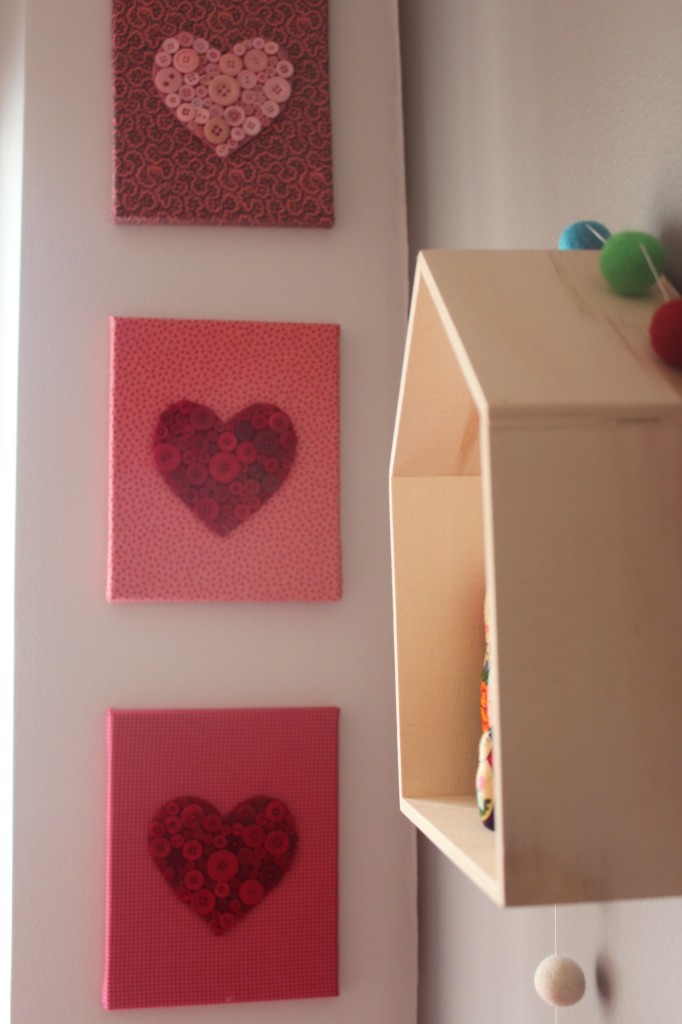 Nothing beats this beautiful Dolls' House she got from Santa last Christmas…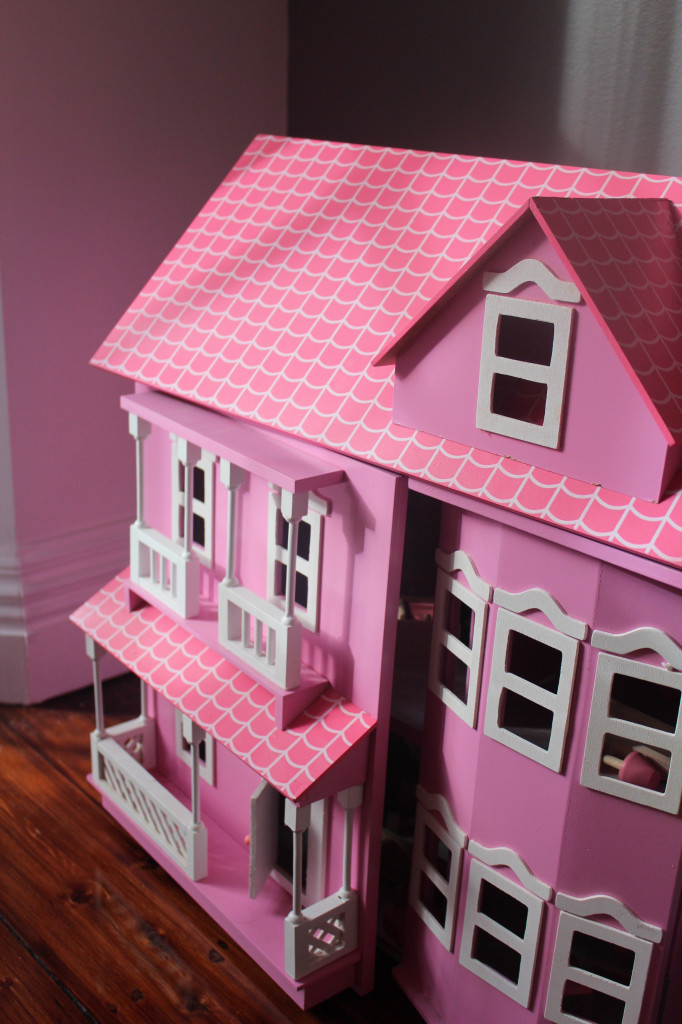 This Mirror Hook was a present from my dear friend Paris, the owner of Little Tinkers Homewares. The perfect place to hang her scarves and bags..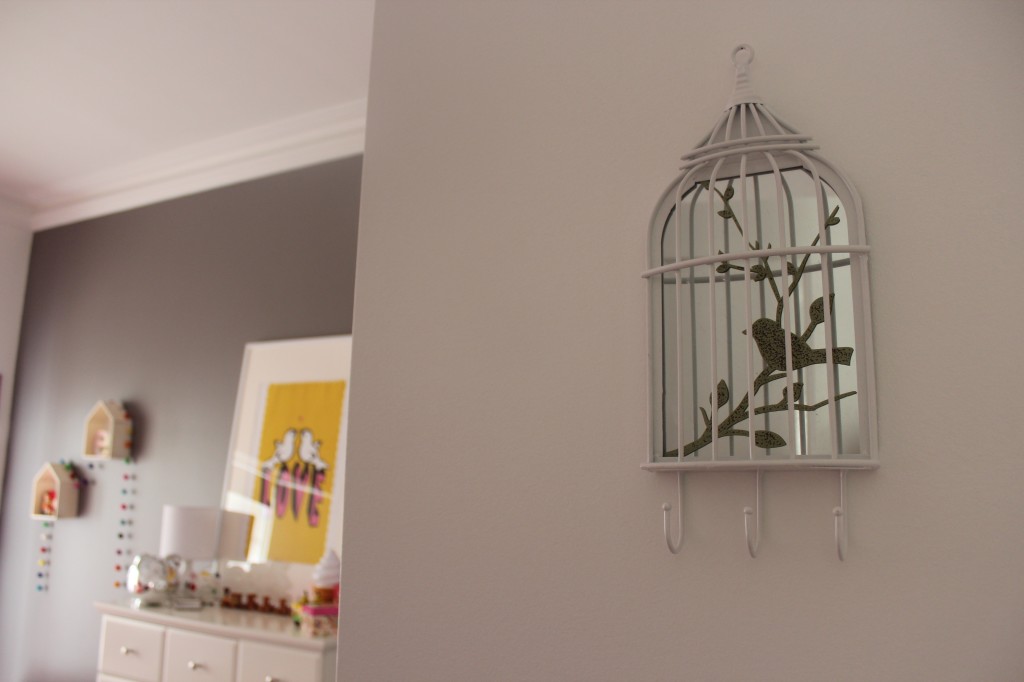 This 'Love' teatowel was framed in an Ikea picture frame. The icecream lamp is from Leo & Bella.
Probably my favourite…this insanely cool Freckle Rug. A large one at 200cm, it is the highlight of her room..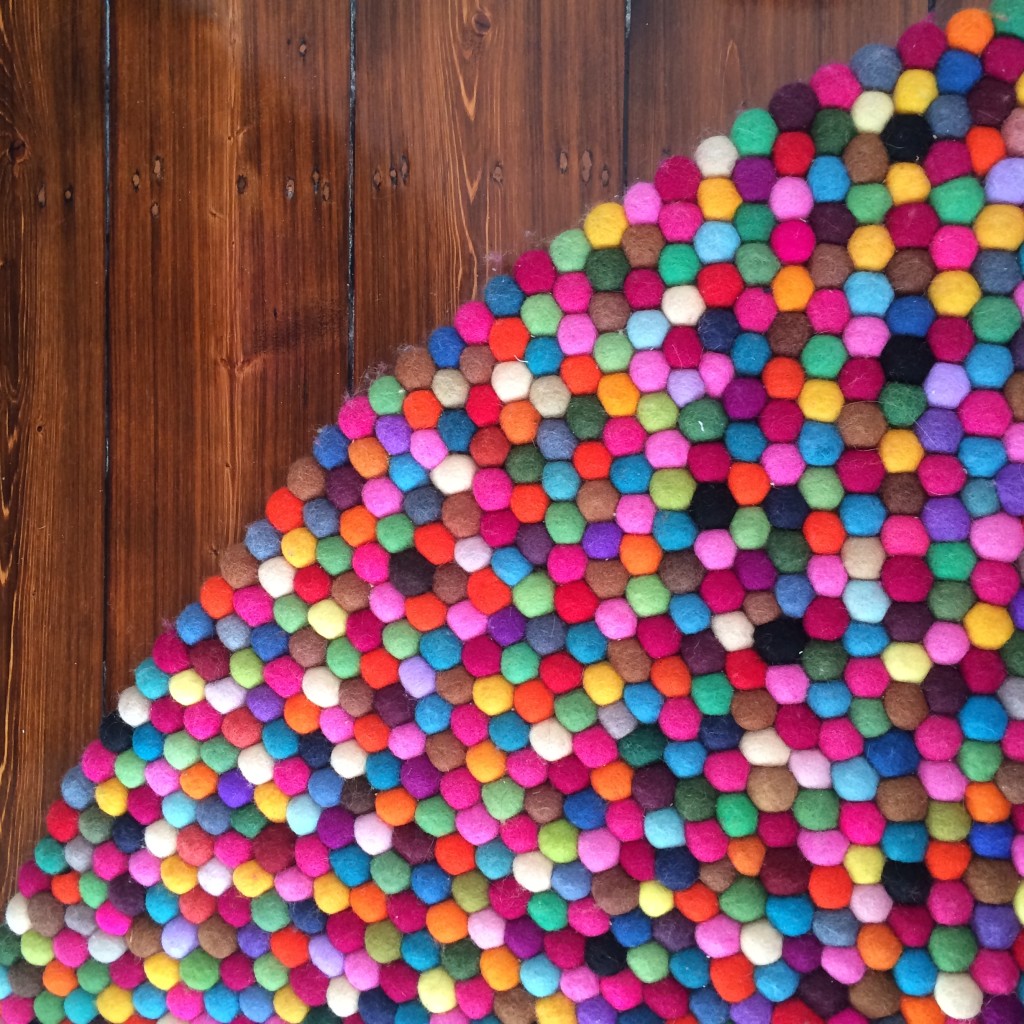 I just love this idea…cloud hangers holding gorgeous postcards from Eef Lillemor with teeny tiny pegs! The hangers are hard to come by at the moment, but I sourced mine from Lark Store and Big Dreams.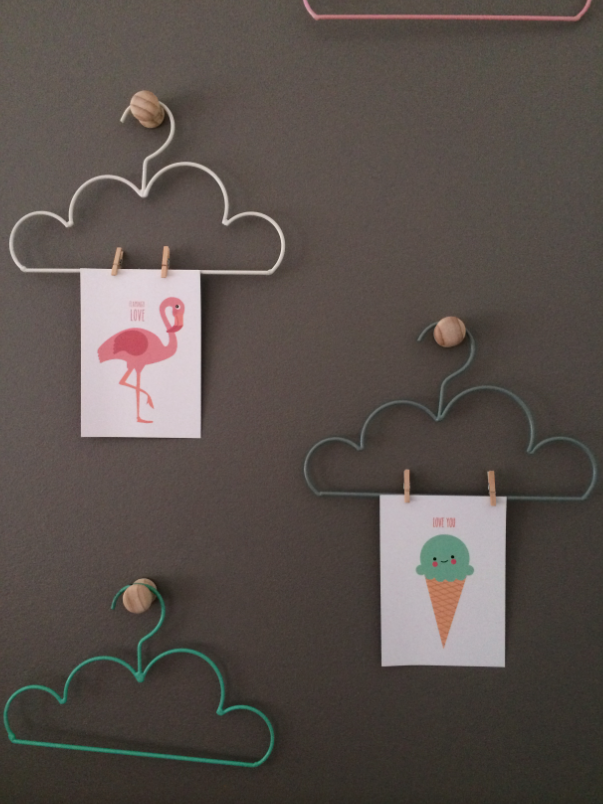 I simply can't go past these Rasberry Apples from Little Tinkers. The most perfect way to store a little girl's trinkets…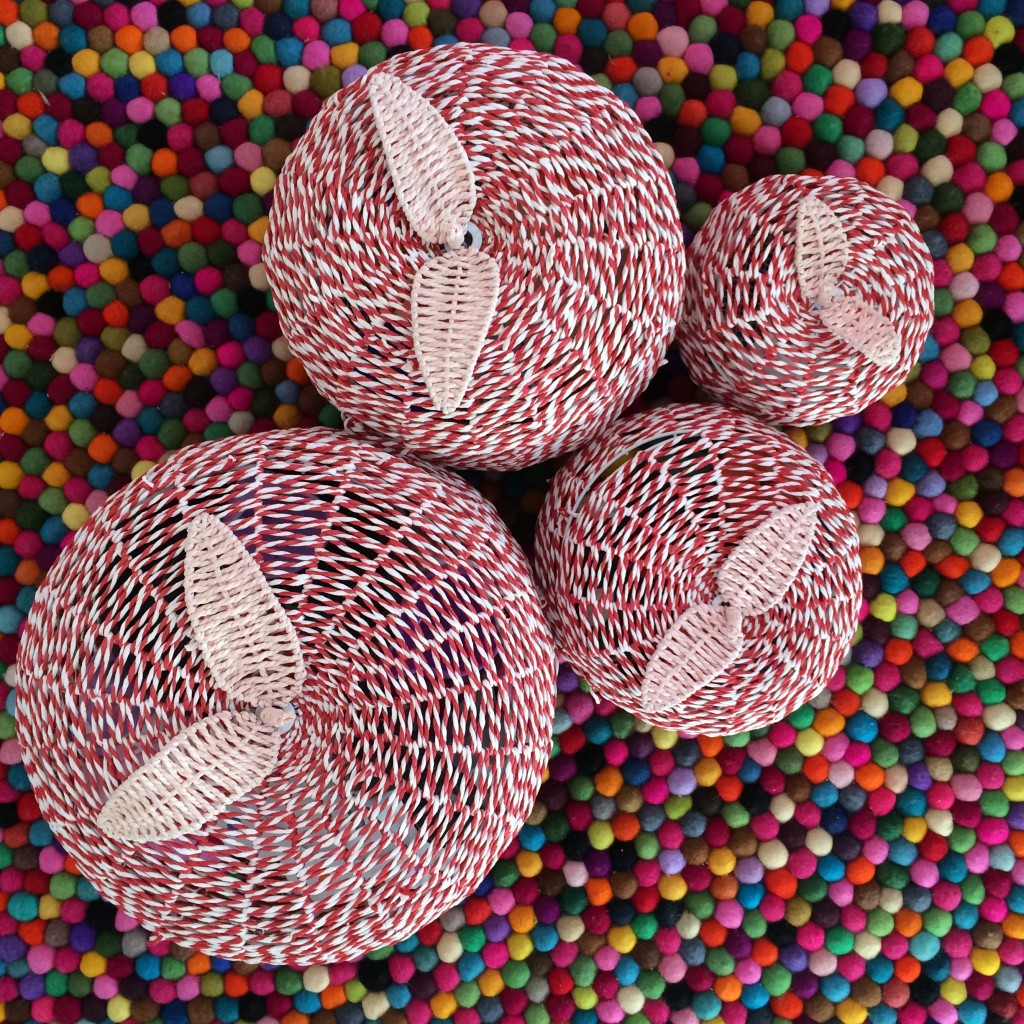 The messy and fun side of the room! Ella adores this play tent from Kmart!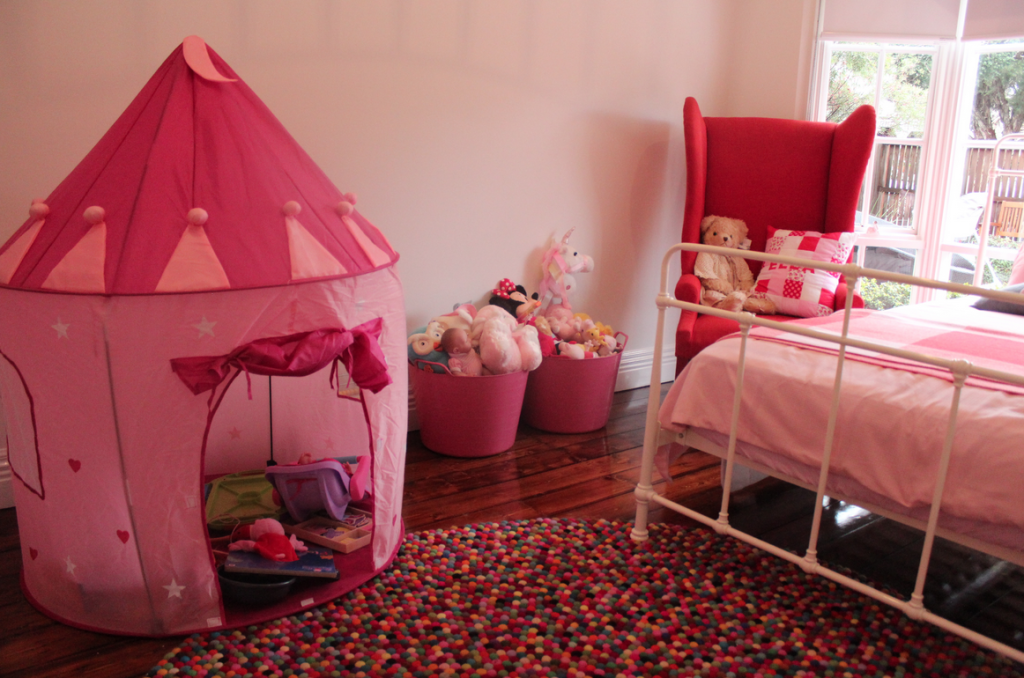 And finally, a little girl's room is not complete without beautiful dolls. These two were also given to her when she was born by my beautiful boss. The Ladedah Grace doll is her favourite.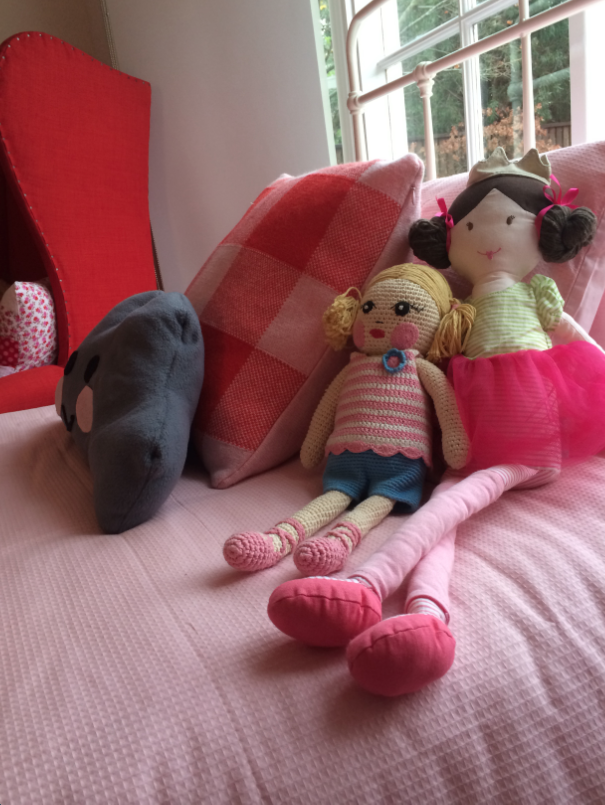 I'll be sharing more snaps from our renovated home in the coming weeks, once we get more rooms finalised. Thanks for your beautiful messages, I'm so proud of my hubby and the beautiful home he has made for us!