Local Legend: Lou from Honey and Co Club
God knows I love stuff that helps Mums stay sane. What I love even more is stuff that keeps kids engaged and occupied, using their little brains to think, play and create. Businesses that can combine the two are, in my eyes, the best businesses on the planet. Happy Kids = Happy Mums.
This year I have come to know some fantastic monthly subscription services that send wonderful ideas for kids' play, straight to your door. No need to head to the shops, find activities and spend your cash whilst wrangling kids in tow. No no. If you are yet to jump on the subscription train, then this blog post, my friends is for you.
This month I share the story of Lou from  Honey & Co. Her clever little business sends out monthly subscription kits to children aged 0-5 years of age.  Each month is a surprise and has a different theme but always inspired by Play. They  include quality wooden toys, books, puzzles, craft or outdoor activities – all presented in exclusive printed canvas pouches. These canvas bags are proving to be super popular with Mums as they have so many uses after their little one enjoys the goodies inside, and each month is a different colour or design.
What's more is her subscription service can literally be the best gift your could give to another child. Popular with grandparents and aunts & uncles as a 'gift that keeps on giving'. I love the fact that Lou told be that they really wanted to get children excited again about the touch and feel reality of the letterbox, just like the good old days! In this world full of technology for our little ones, they 'think it's important to have that balance'.
Here are a few snaps of my children enjoying two of their monthly kits that included some gorgeous board books, puzzles, organic fruity toothpaste from JackNJill, Pop Out Woodland animals from PetitCollage and possibly the cutest glasses from Tiger Tribe.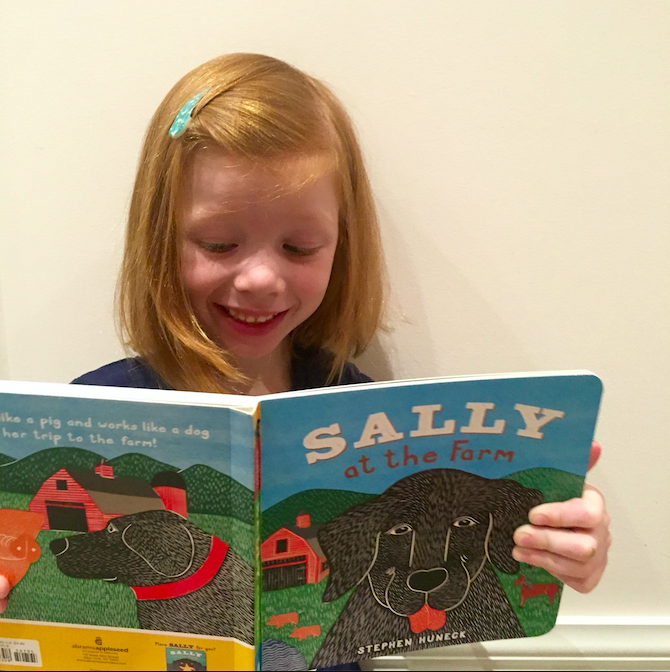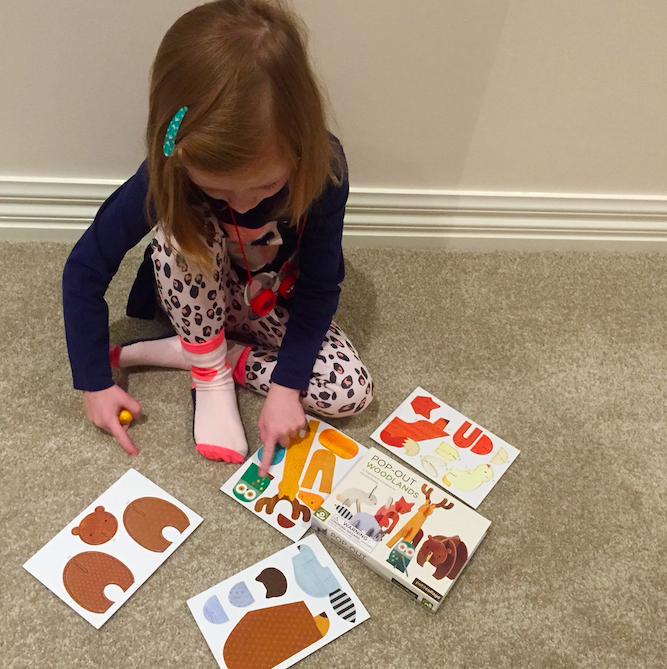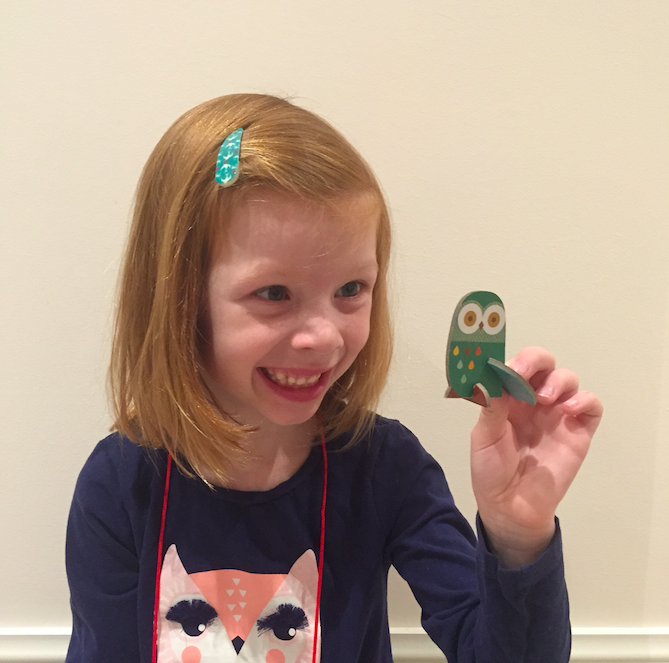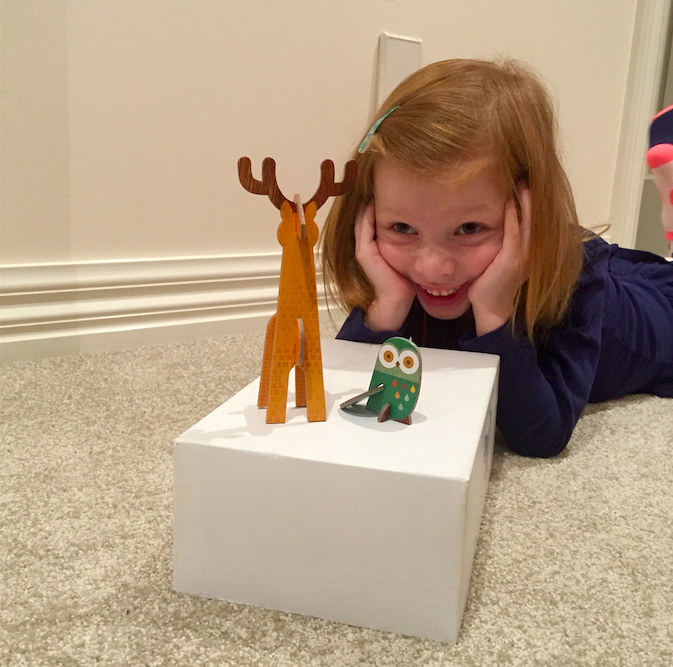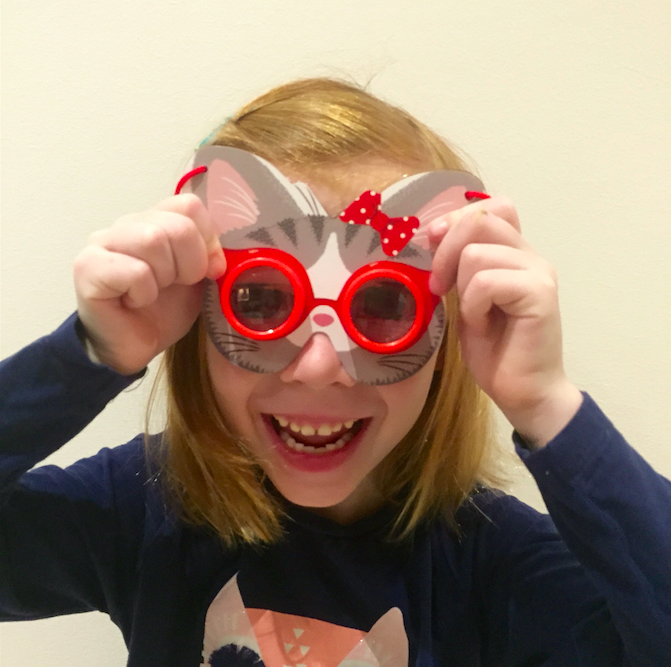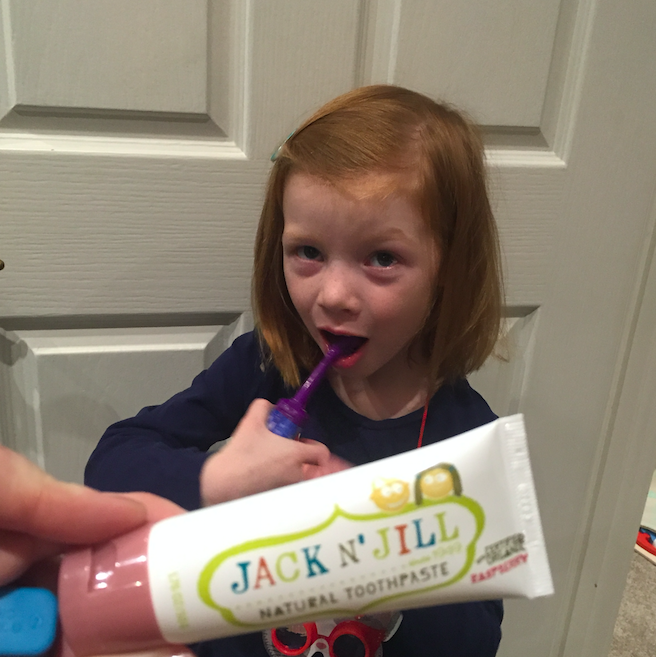 It was great to chat with Lou and find out how it all started!
Tell us a bit about your business, your dream, your story
My name is Lou and I'm a Mum to one and our fur baby, Honey the Labrador.
My background is in the major events industry, particularly within the hiring and styling sector. After having my little girl, it soon became apparent that the major events lifestyle was going to be a difficult balance with being a new mum. I decided, this was my opportunity to create my own business and flexible working hours.
As a new mum, I would sometimes be sitting on our front porch with my one year old and Honey and watched as my daughter played with the letterbox. As months went on, I watched the thrill she got when something was in there, albeit the local takeaway pamphlet! I also have family in country Victoria, so they would often send her a little parcel of sticker or hair clips. She was so, so excited, I got to thinking that I would love for her to receive mail, 'the old fashioned way'… and maybe other children all over Australia would too.
Magic: What is the most magical thing that has happened to you as a small business owner?
You know what, actually having those first few subscribers that joined the Honey & Co Club, that weren't friends or family. These amazing subscribers entrusted me to send quality parcels to their children, that to me was pretty magic. Also, having the beautiful Kate Ritchie post a photo of our product on social and then for her to take the time to come and meet me at One Fine Baby show last year, because I love her so much, that was also pretty magic.
Mayhem: What has been your greatest challenge, moment of mayhem?
Christmas last year, knowing 4 weeks out we were going to sell out, I quickly had to devise a plan to get all our suppliers to make more bags and acquire more stock with a 2 week turnaround deadline. A moment of mayhem and panic, but we got there in the end. The greatest challenge I think is being 'all hands'. When you run your own business and are building this up from the start up phase, you really are all hands and the 'do-er' of everything.
Milestone: What has been your greatest achievement, milestone?
A great achievement was partnering with Australia Post last year on their small business campaign. This was incredible for Honey & Co Club as we like to see ourselves often promoting the post, sending letters and receiving parcels. When Australia Post contacted us to make a short video on our business, it was a fabulous achievement to get noticed by such a big corporate all within our first year of business.
Pay it Forward: Who do you love? What small business are you lusting over right now?
@hipetalmelbourne Seriously have the Insta feed you need to brighten up your day. They deliver beautiful posies in jars and I have used them on numerous occasions for friends and clients. It's such a treat to receive pretty flowers and these guys do it so well.
So head on over and take a look at Lou's gorgeous business!