Ella Loves Local: Rachael from Little Olive & Co
Since renovating our home, I've become a little obsessed with kids' interiors. Inspired by amazing local designers and stylists, there are just so many beautiful products our there, many handmade. Rachael from Little Olive & Co has developed her own range of unique banners for children, and her use of colour, text and simple shapes has got me hooked. The cute catch phrases, the soft palettes, the bold shapes. Rachael has clearly hit the nail on the head when she developed her range, and over the last year, her gorgeous banners have appeared in rooms all over Australia. When you see one of the hundreds of photos featuring her banners, you immediately fall in love, and will want one for yourself. Here are some of may favourites…
Just always be you…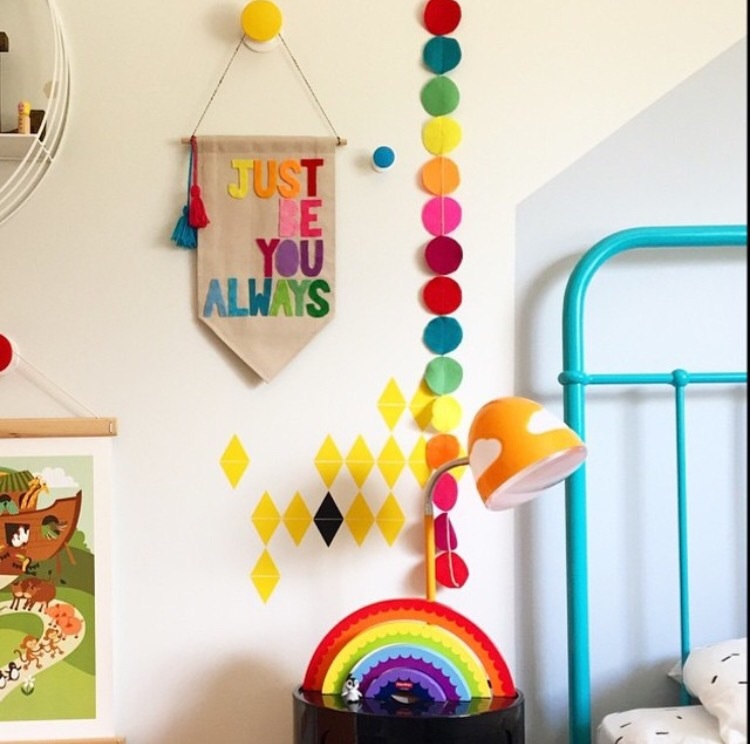 Be Brave…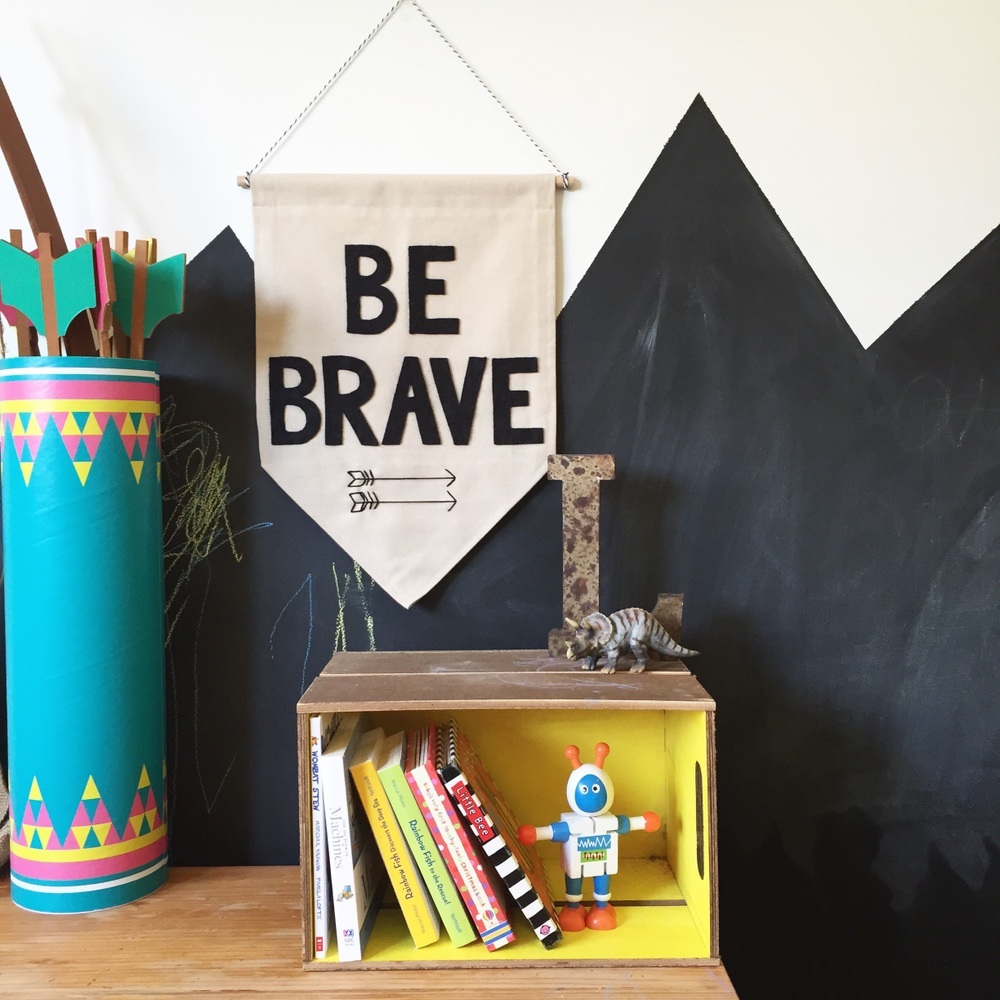 Flamingo…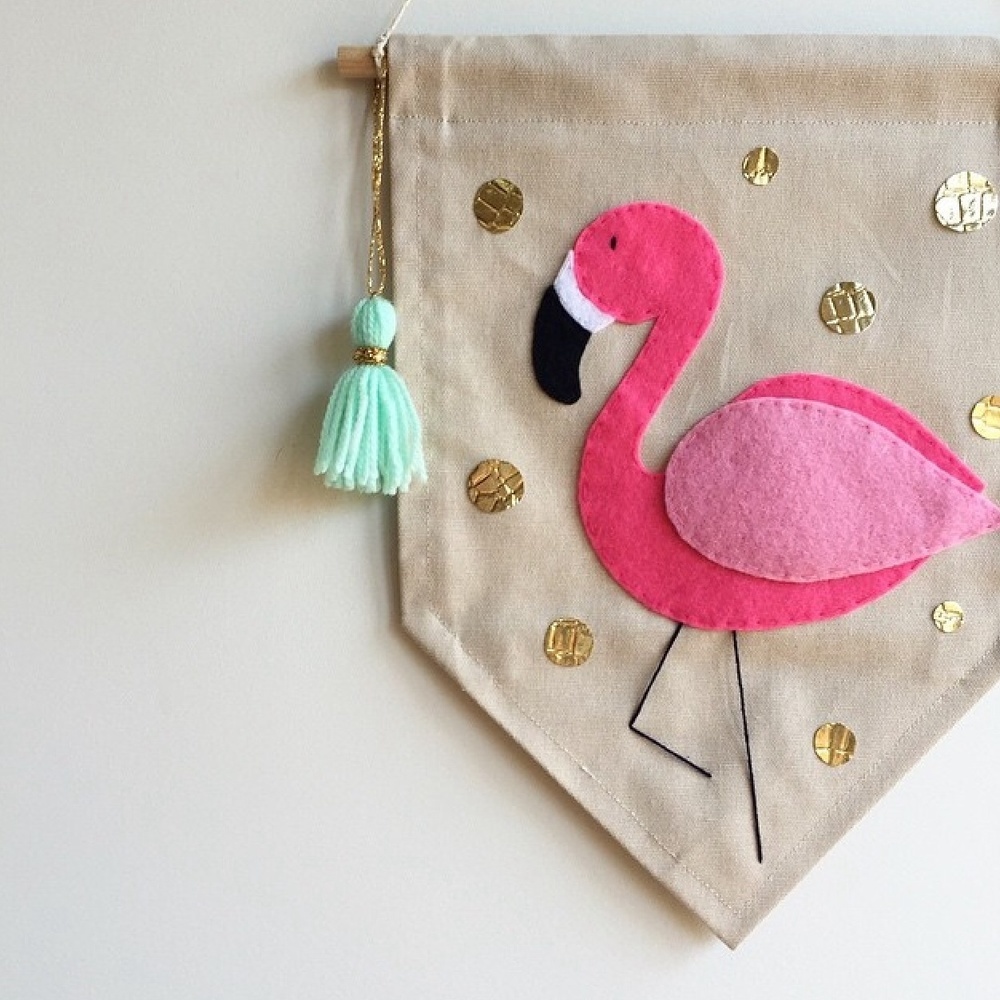 Dream Big Little Girl…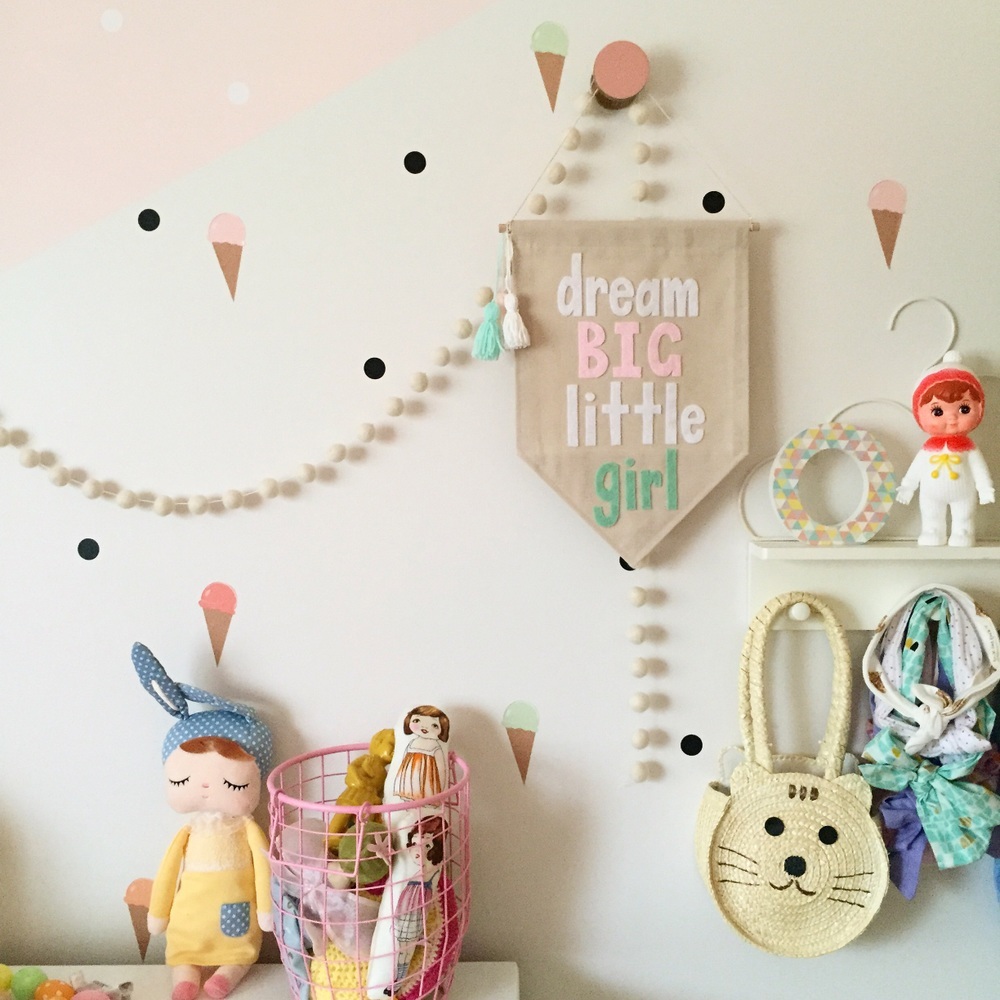 However my most favourite of all, has to be her classic Batman banner, as seen here hanging in Hudson's room…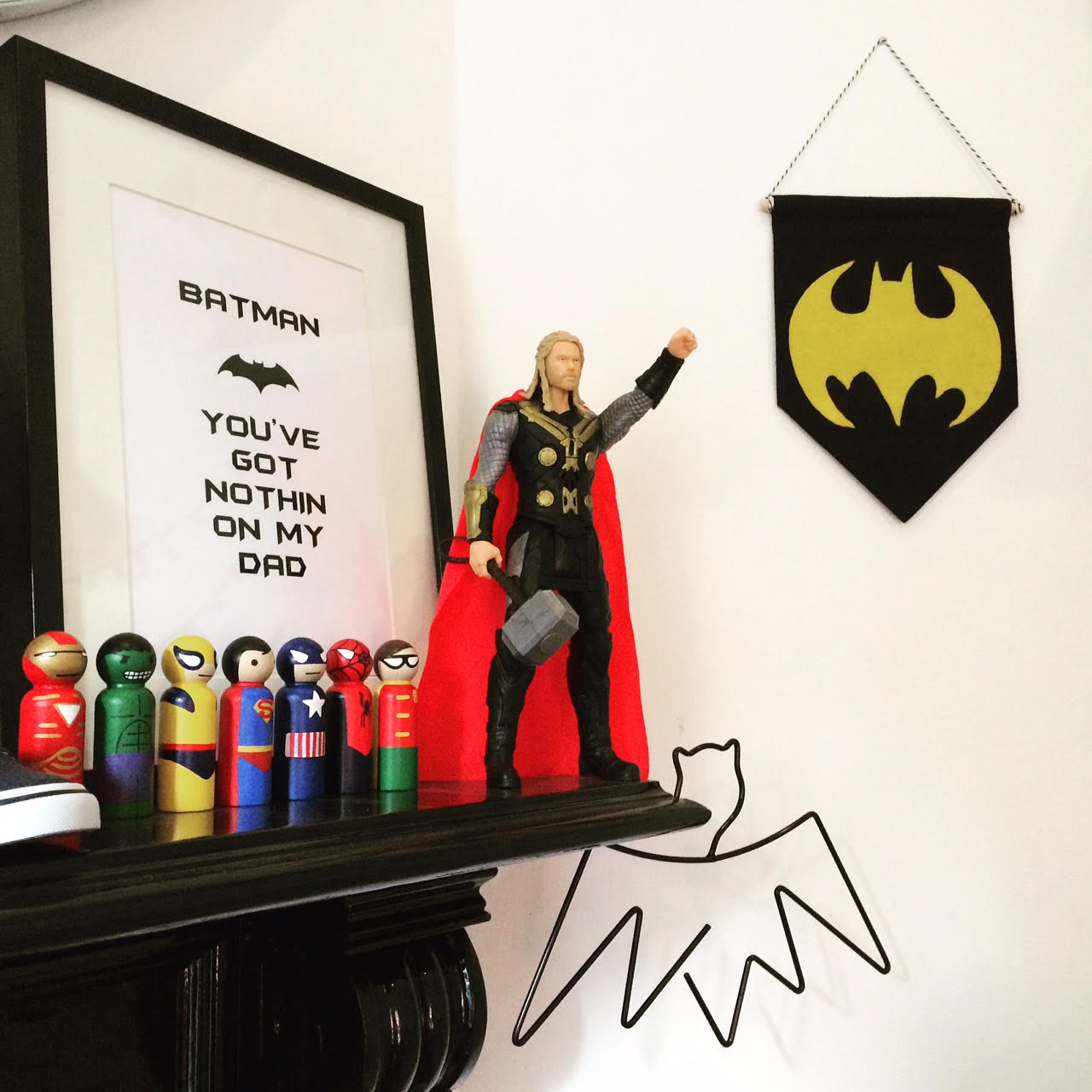 So with that, lets hear from Rachael, and the story of how Little Olive & Co came to be…
1. What inspired you to start  Little Olive & Co? I have always considered myself to be a very creative person. Even as a kid, I always had some crafty project on the go. My Mum taught me to sew from a young age, I used to make all sorts of things for my dolls and teddies! My Mum and Nan also used to have a little market stall selling gorgeous handmade children's clothes. I was lucky enough to help out which established my appreciation for handmade products and gave me an insight into what it takes to run and manage a small business from home.  I started sewing again after my daughter, Olive, was born. More than anything, I desperately needed a creative outlet and something else to focus on other than the constant demands of two small children! I began making bows, headbands and clothing, which quickly lead to my first Etsy store. I added a few banners for a bit of variety, and to my surprise they were quite popular!
2. How do you juggle business and family? Creating a balance between business and family is one of the things I struggle with most. I desperately wish I had more time to sew, however I also feel incredibly privileged to be able to stay at home with my children while they're young and I would hate to compromise that in any way! I generally only sew in the evenings when the kids are in bed, and I spend every evening sewing well into the night! I am always behind with emails and social media, but that is the trade off, unfortunately! I have invested in a diary this year, which is helping to keep me focused and somewhat organised!  3. What has been your proudest moment so far? I have so many proud moments that it's hard to narrow it down to just one! My proudest moments are receiving lovely feedback from customers and seeing my work styled beautifully by some pretty inspiring people! I always get such a buzz from seeing my banners in their new homes, and it's amazing when the handmade aspect of my work is appreciated.
4. What has been your biggest challenge? Definitely time management and balancing work/family life.  I hate turning down custom orders, wholesale enquiries and collaboration opportunities. Learning to say 'no' has been challenging as I want to see my little business continue to grow. Understanding my limitations in terms of time, is something I'm still working on however, I have so many new designs that I want to try out and new things that I want to make! I can't wait until I have the time to start making a wider variety of products and treating my business as just that, rather than a hobby. Keeping my range fresh and unique is something that is very important to me.
 5. What is your advice to others wanting to start their own business? Just give it a go! There is so much support for the handmade community at the moment. It's the perfect time to take the plunge!
6. Three words that describe LittleOlive & Co… Bright. Fun. Original.
7. What's your favourite current product in your line? It always changes! One of my all time favourites is the 'popsicle' banner which I originally made for Olive's room as we had a bit of an ice cream theme happening! I also love the 'yay' banner. It was one of the first banners I made and it's such a happy little banner; perfect for any space!
8. Pay it forward to another local business.  Little Olive & Co loves… Little Fox Crochet. I have been following Sarah since she started and I'm very proud to own one of her crocheted watermelon garlands. Sarah's products are so beautifully handmade and original. I am eyeing off the crocheted pears next, they're completely adorable!
So head to Little Olive & Co now, and get your little one their own, beautifully handmade banner to hang with love!