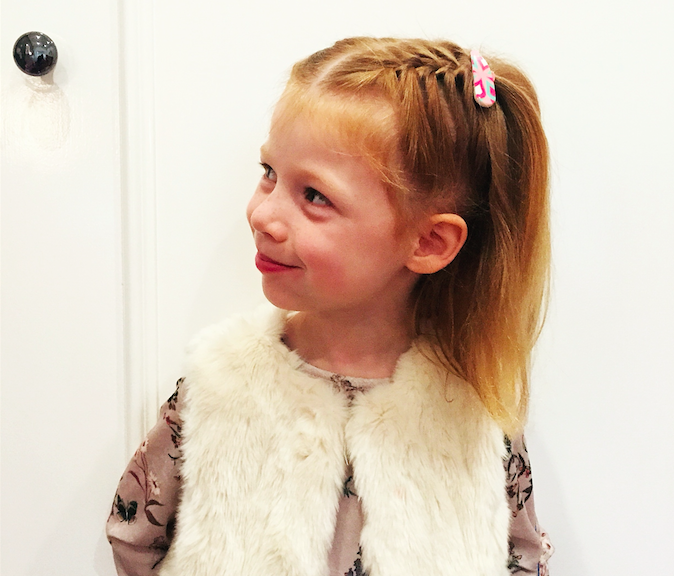 Local Legend: Tamara from Nit Clips
Nits. Nothing worse. As a child, I had them. Several times. Living in a household of four kids under six years old meant that if one got it, we all got it. So much so that my Mum actually became a 'nit nurse' for a period of time, travelling to schools, checking hair and letting parents know if the dreaded lice or nits had called their child's head home. I vividly remember having my hair doused in KP24 (think strong chemical shampoo) and lay on Mums bed, face down on a towel as Mum combed my hair and picked each one out. As a child it drove me nuts. I cannot even imagine how my Mum stayed sane!
Lucky enough, we've been able to elude the dreaded nit in the Korber household so far. I regularly check around Ella's hair line (Mum taught me that this is the first place the lice lay their eggs), but to my delight, so far we've remained a nit free household. In part, it's been due to an amazing product that I came across earlier this year – Nit Clips. A simple idea where you apply a couple of drops of tea tree oil (included in the kit)  to a specially crafted hair clip that Ella wears in her hair each day. What makes them even better is the clips come in bright and funky colours, and are able to be used time and time again.
I approached Tamara, Nit Clips owner to ask her about how her business came to be. A local Mum, Tamara saw the need to create a product that could not only serve the purpose of a regular clip, but also keep homes free from dreaded nits and lice. So let's meet Tamara and learn a little more about this super cool product.
1. Tell us a bit about your business, your dream, your story
Life is crazy busy, I am a marketing consultant, wife and mum to two girls in daylight hours who crazily decided to start a new business adventure in the few hours a day that remain. NitClips are a fantastic product I discovered and I just knew they were every mums' dream come true. A simple, natural solution to keep the lice away that was too good to keep to myself, so I went for it. And the rest (like sleep) is history.
2. Magic: What is the most magical thing that has happened to you as a small business owner?
As a small business owner, each mini milestone has been magical – developing the logo, packaging, website, first sale but the most magical thing has been discovering networks of other working mums, who are all so supportive of each other and generous with their advice.
3. Mayhem: What has been your greatest challenge, moment of mayhem?
Lol, school holidays are always mayhem! The ongoing battle between work and family life, accepting calls from unidentified numbers and risking the shriek of children on the background, trying not to be on the phone and focusing on the kids, using your ½ hour of 'me' time to answer emails instead of cooking dinner. Everyday is mayhem when there are so many balls in the air.
4. Milestone: What has been your greatest achievement, milestone?
First online sale from someone who wasn't family or friends.
5. it Forward: Who do you love? What small business are you lusting over right now?
There are 2 ladies in Sydney who have launched funnily enough a hairclip business. I don't know them, they just popped into my Instagram feed and I love what they are doing online, offline and the brand they are building @omgitsmisscat check it out. Locally I am loving the @motherhoodmelbourne feed, watching the launch and growth of an amazingly supportive bunch of people. Lusting over artwork at the moment. Watercolours by @stefangevers are at the top of my list.

So head on over to Nit Clips if you'd like more information. Everyone will love them, except the lice!